Still Shrouded in Mystery: Adele Weight Loss
On May the 6th 2020, "a picture had spoken louder than words" and caused a great mystery that is still unsolved as of today. Born on the 5th of May in 1988, Adele turned to 32 on the 5th of May 2020. And the day after, our lovely Adele who always manages to melt our hearts with her beautiful voice posted on Instagram to thank all the birthday wishes. But that post ain't no ordinary one! It got over 12 million likes and 240K comments.
The caption was:
"Thank you for the birthday love. I hope you're all staying safe and sane during this crazy time. I'd like to thank all of our first responders and essential workers who are keeping us safe while risking their lives! You are truly our angels 2020 okay bye thanks x"
It was an ordinary caption. But her picture was the opposite of ordinary! Her picture was speaking so loud that we are not very sure if people managed to read the caption at first due to shock. We have seen a different, very different Adele. Most of us were thinking similar to one of her followers, as they commented: "Is that really you!!! Wow, you look different and better."
She was in a black dress with black heels. She was looking gorgeous as always. But we were seeing a different Adele. She has lost around 7 stones. And in her new body, she was like a black swan, as elegant and delicate as a black swan.
What Is the Reason for Adele Weight Loss?
Since that Instagram post was shared in May 2020, people have been searching "Adele weight loss", and "How did Adele lose weight in 2020?" to find how Adele lost weight; whether she followed a diet and did some exercise or she had bariatric surgery.
Adele came into our lives in 2006 and became one of the world's best-selling music artists. Adele married Simon Konecki in 2016 who is the father of her 8-year-old son. In 2019, Adele and Simone had a divorce. We still do not know the reason behind the divorce but according to many media outlets, the divorce certainly had some "impact" on Adele's life. The Sun even described her new body as "the revenge body".
Even if the divorce might have an impact, we believe that a strong woman like Adele would have done this transformation for herself and her own happiness! And we are glad she did it! Not because she looks more beautiful but because she is definitely healthier in her new body.
How Did Adele Lose Weight?
Excess weight and obesity are known to be the main reasons for some serious medical conditions such as type 2 diabetes, high blood pressure, sleep apnea, and high risk of a heart attack. And obesity is known to temper with quality of life.
We still do not know whether Adele lost 7 stones thanks to a weight loss surgery or not. To date, she has not opened up about her mysterious weight loss.
But we know for sure that weight-loss surgery may be the right option to tackle obesity, especially when diets and workouts do not work to lose weight.
Was Adele the Right Candidate for Weight-loss Surgery?
Before deciding on having bariatric surgery, it is always advised to try losing weight by diet and exercise. Weight-loss surgery is recommended for people who have a BMI over 40 or over 35 if there are any medical conditions such as type 2 diabetes and high blood pressure due to excessive weight.
So, Adele before her transformation would be a good candidate for bariatric surgery.
Did Adele Have Plastic Surgery?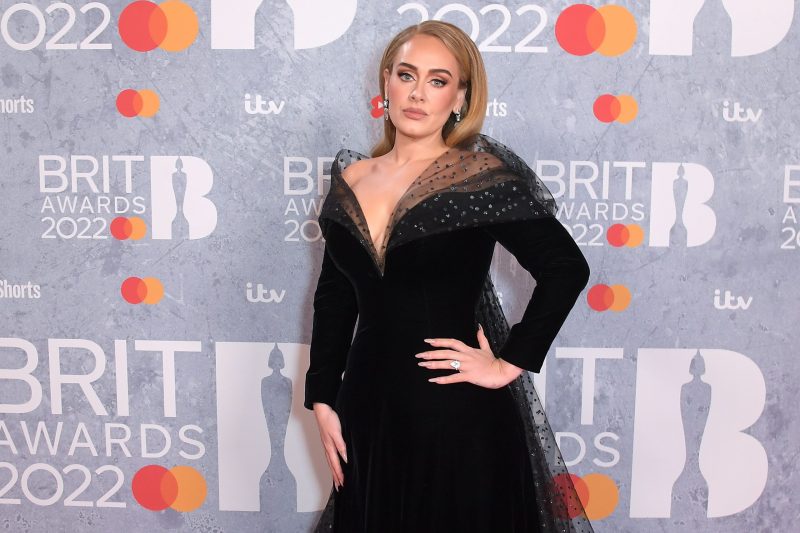 After her dramatic weight loss, this is another most asked question by her fans. You may or may not need some plastic surgery after losing weight drastically. While some people end up with excess skin after losing some weight, some have their new-slimmer bodies with no deformation at all.
So, did Adele have plastic surgery?
Unfortunately, we yet to have an answer to this question either. Rumours include that Adele had undergone liposuction, body lifting, and even rhinoplasty and chin fillers. Agreeing with the rumours, we also think that she might have had some "magic touches" that add on to her beauty!
You can read more about Adele Plastic Surgery here. 
Mehmetcan Kotil Medical Content Expert
Mehmetcan is MCANs Digital Marketing Manager and Content writer who has taken roles in medical tourism for years and created written materials for healthcare provider's websites.
Updated Date: Monday, October 12 2020
Published Date: Monday, July 31 2023