Everything you need to know about Hollywood Smile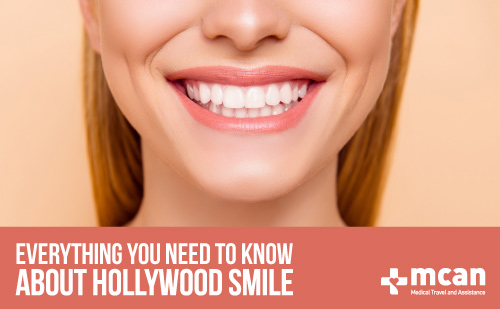 Why is a Hollywood smile important? People asking this question surely underestimate the importance of their mouth. After all, we all use our mouths for tasks as fundamental as talking, eating… and kissing. They are strictly necessary for survival and meeting our daily requirements. 
Not only that, but significant scientific studies have proven that smiling spurs a chemical reaction in our brains, releasing dopamine, endorphin and serotonin, which fight off stress and increase our overall happiness and self-esteem. A broader, more recurrent smile might not affect your eating habits much, but it will definitely make you happier, increase your confidence when talking… and make you more kissable!
What is a Hollywood Smile? 
As its name suggests, a Hollywood smile is the name of the big-screen-perfect kind of smile that most celebrities boast. Its main traits are wonderfully aligned, pearly-white teeth with no gaps between them (also known as Hollywood teeth). 
There is no denying Hollywood teeth are attractive and alluring. For millions of years, discolored, broken or missing teeth have been a clear sign of malnutrition, which was an extremely low survival indicator. This might not be the case anymore (for instance, it might just mean you are a smoker), but our unconscious link to malnutrition remains. Inversely, a good smile meant safety, good food and the right genetics!    
Procedure of Hollywood Smile
Thankfully, things have evolved since cavemen times, and we now have dentists. Depending on each individual case, different procedures might be required to attain the desired result.
Porcelain Veneers
Porcelain Veneers are thin porcelain shells that resemble teeth to perfection. They are placed in front of the teeth and constitute the visible part of your smile. To put them in place, dentists must first remove the enamel layer on your teeth, creating space for the veneers to be positioned. If this is not done, the final appearance will be bulky and unnatural, thus making the enamel removal necessary. 
The structure of veneers is designed to fit every individual patient. To explain it graphically, dentists shape veneers like sculptors shape a work of art. The procedure is performed under local anesthesia, making it absolutely painless. 
Lumineers
Unlike Porcelain Veneers, Lumineers are thinner structures. They are a good option as they do not require the removal of the enamel layer on your teeth. They are partially translucent ultra-slim shells, and constitute the preferred option for patients who do not want their teeth to be scraped-off. 
Composite Resin Veneers
You might have guessed Composite Resin Veneers are made of Resin, which is the material used for teeth filling. This makes the whole procedure a lot easier than the two former, but far more challenging to achieve a natural look. This is so for two reasons: firstly, because it is more difficult and time consuming to shape the veneers accordingly; and secondly, because the material itself looks less natural and shiny than, say, porcelain. 
Hollywood Smile in Turkey: The Best Option 
Our personal recommendation is to go for a Hollywood smile Turkey procedure, and this is so for a number of convincing reasons:
Prices are much more affordable than the standard in Europe. 

Turkish surgeons and dentists are among the best in the world, due to the high demand and the larger volume of patients.

Turkey is, at most, a 4-hour-flight away from the furthest corners in Europe.

Most dental clinics are located in Istanbul, which is one of the most beautiful and culturally-rich cities in the world.

Most medical travel companies organize it all for you (hotel, transportation and follow-up) for a truly amazing price.
How Much is a Hollywood Smile in Turkey? 
The Hollywood smile Istanbul price varies according to each patient's needs, dental characteristics and the type of veneers he/she prefers. The cheapest option are Composite Veneers, but this comes at the cost of a less-than-perfect result. Most patients prefer Lumineers. The total Hollywood smile price Turkey is generally around 2500-4500 euros, including hotel, transportation in Istanbul, and the complete operation, consultation and follow-up. 
Celebrities Who Have Perfect Teeth thanks to a Hollywood Smile Treatment 
Celebrities, just as everybody else, are very seldon born with perfect teeth. That is why the following actors and actresses went through dental procedures to improve their looks:
Jimmy Carr: a Hollywood smile is a must for a comedian. You must smile and laugh to make others laugh! That is why

Jimmy Carr went for a Hollywood smile treatment

. Ever since, his dark humor has gotten a bright new touch!

Nicolas Cage: No one can deny Nicolas Cage is an amazing actor. He even got an Oscar for

Leaving Las Vegas

. Cage has never been known for having the best smile in the world, though. That is, until he went to the dentist. The result? Amazing!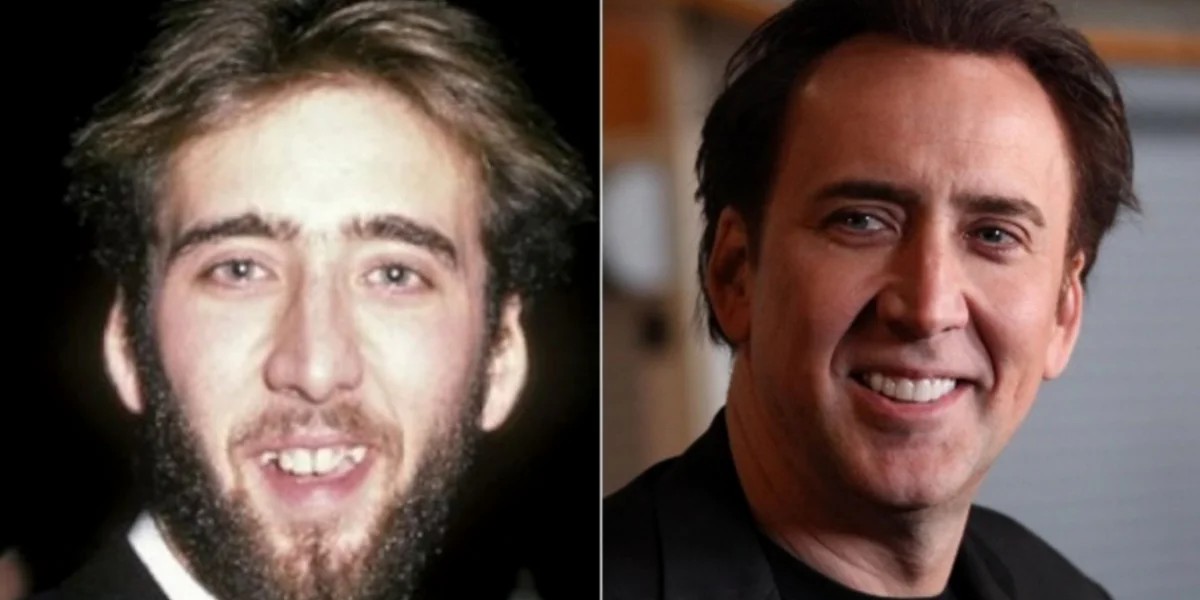 Morgan Freeman: A few years back, he had the gap closed and his teeth became visibly brighter. From his actual smile, we can definitely tell you he had a Hollywood Smile procedure, with teeth whitening and veneers.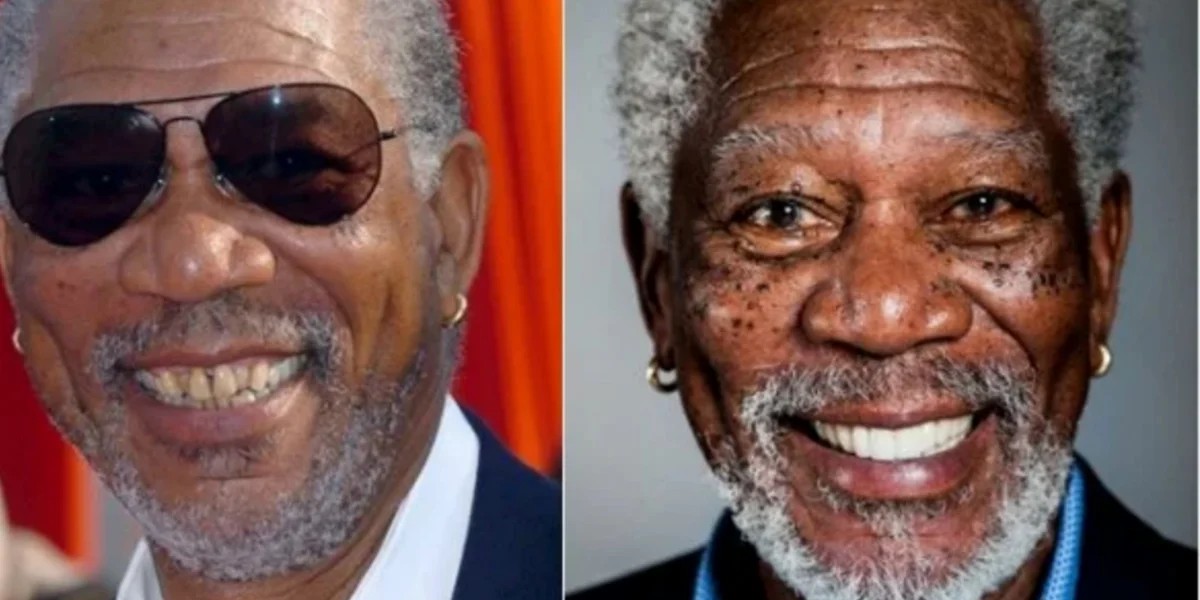 Tom Cruise: Tom Cruise has one of those smiles that makes the "Hollywood smile" expression understandable for everyone. Indeed, Cruise has one of the most distinctive smiles in the movie industry! Nothing better than the explained procedure to achieve that result.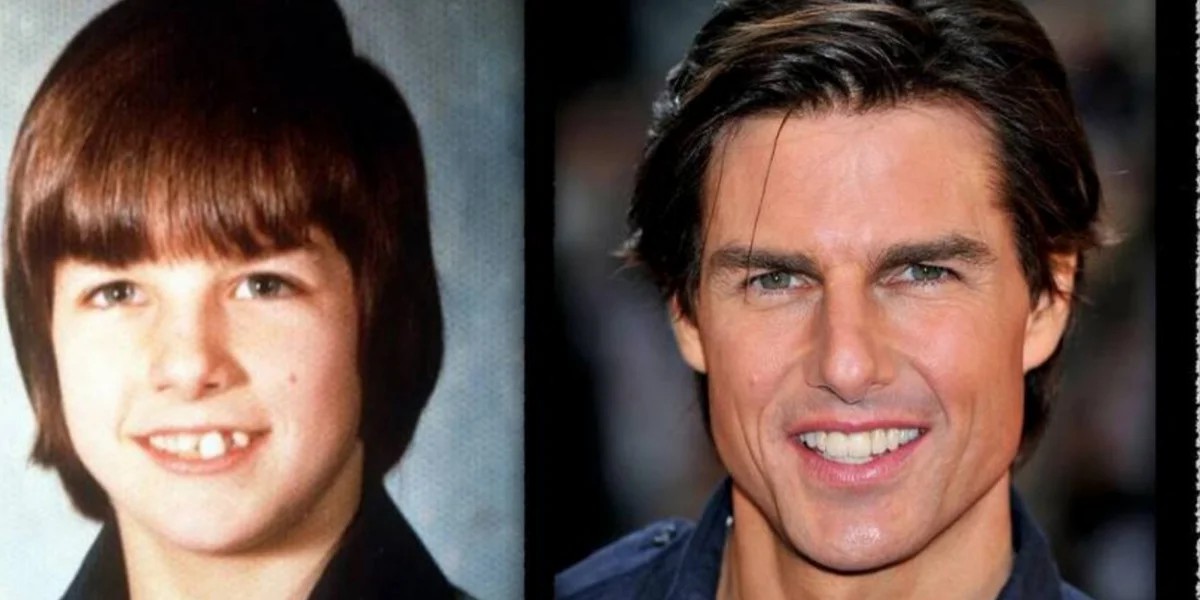 Catherine Z Jones: Beautiful Catherine Zeta Jones was bullied as a teenager for her badly looking teeth. She decided to go through an esthetic operation to enhance her appearance. Ever since then, nothing has stopped her from smiling. Check out her surprising before and after!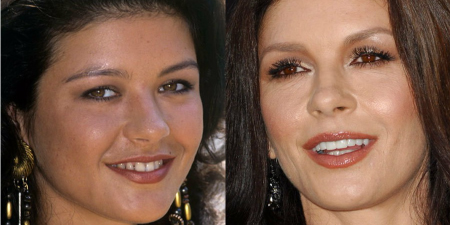 Hollywood Smile in Istanbul with MCAN Health: Get The Smile of Your Dreams
Are you willing to improve your smile to perfection, just like these celebrities? Our personal recommendation is to go for a Hollywood smile Turkey with MCAN Health. We offer to our international patients a wide range of dental treatments, such as Dental Crowns, Zoom Teeth Whitening, or Dental Implants. This is so for a number of convincing reasons:
We are certified by the Turkish Ministry of Health and by German medical authorities.

We are one of the best clinics in the country, with a wide experience and a huge success rate.

Our prices are much more affordable than the standard in Europe. 

We use the most avant-garde technology and work with the best professionals.

We rank top in customer satisfaction.

 
Enjoy an amazing experience in Istanbul and return to your country with the best smile. At MCAN Health, our motto is: Beauty is for everyone!
---
---