Breast Enlargement Aftercare Instructions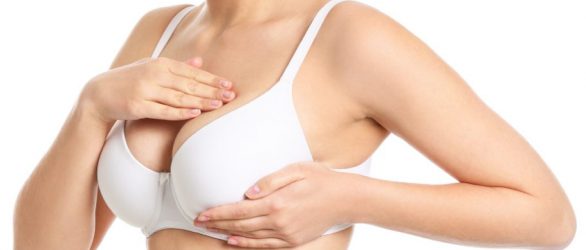 The after-care instructions below are only general information any patient should know after any of the breast job procedures.
Aftercare Instructions for Breast Surgeries
In any plastic surgery operation, pregnancy is a condition that will cancel the operation immediately.
We need to emphasize that nothing can stop the aging of your body, breast tissues will change eventually. Weight fluctuations and pregnancies may also affect your breast reduction results in time.
Before The Surgery:
As it may affect the treatment adversely healing process and anesthesia, smoking and alcohol consumption is not recommended. Please stop these habits for a while.
Any products containing ibuprofen, aspirin, anti-inflammatory medication or Vitamin E should not be taken two weeks before the surgery. These products raise the risk of bleeding; aspirin, fish, fish oil, green tea etc.
Avoid alcohol when taking pain medications. Even if you are not taking pain medications, it is advisable to avoid alcohol for 3 weeks as it can cause fluid retention which may worsen the swelling.
Breast uplift is performed under general anesthesia. You should follow the instructions entirely to have an ideal healing process and result.
Anesthesia requires fasting; therefore, you should stop your food/drink intake at least 8 hours before your surgery.
You can take a shower in the morning of your surgery before you come to the hospital.
Please do not use any chemical or apply any artificial materials to your body; make-up, false eyelashes or nails, etc.
Please remove your nail polish and artificial nails, because your oxygen levels can be measured by a device that is attached to your nails.
Be aware that you should take off all the jewels/valuables, denture or contact lenses before your breast surgeries. Any metal materials or prosthesis is not allowed in the operation room. Please do not forget to take all your valuables off.
Please wear casual; something easy to wear and take off.
After the Surgery (Post-Operation Instructions)
Avoid swimming pools, sea and using creams on the treated area for a month.
Any steamy and hot areas, such as a sauna or bath, are forbidden for a month. Heat can increase the swelling.
Any tobacco products and spirit drinks should be stopped to be consumed after the surgery, because they may affect scar healing and increase the complication risks.
Having a shower is not allowed until the check-up date. Before you come to check-up, you can have a shower and be sure that you dried the bandaged area after the shower. You can gently dry yourself with a towel or use a hair dryer (cool setting) to dry the bandages.
The adhesive bandage that is placed over your incision should be kept 3 weeks unless your doctor stated otherwise. You will be informed by your doctor about your bandages on your last check-up date.
You are responsible to keep your dressing clean and dry to prevent infection.
You can expect to be bandaged right after the surgery, also expect to wear a special bra and have surgical drains (especially in Breast Reduction and Breast Uplift).
If it is not mentioned as opposite, you must wear your special bra for 6 weeks.
Walking and moving is beneficial to prevent blood clotting as it increases blood circulation, please try to walk around once nurses come to carry you after you had your first meal following the surgery (try to walk first, but you should ask help from nurses). You can also move your legs frequently while you are lying in bed.
Due to narcotization, water and foods will be given in specific periods of time (water not before 2 hours, meal for 4 hours). This decision is made by your doctor considering your medical data.
As a result of the anesthesia and adaptation of the body, you may feel tired for a week. This kind of effects may change for each person.
Avoid excessive activities in the first week. For the first 3 weeks, you may resume low-intensity sports as well as sexual activities and lower body exercises; but avoid using the upper body muscles for 6 weeks.
You may resume all exercise/activity after 3 months. Please do not force your breast (pectoral) muscles. Every 3 weeks onwards, you can increase the intensity. Especially, if you are having breast augmentation, you must avoid forcing your breast (pectoral) muscles and training for 3 months sharp.
After 6 weeks, you can start wearing sports/supportive bra, unless your doctor tells the opposite on your last check-up. Besides, you can also wear a supportive bra to minimize movement of the breasts when you are exercising.
Do not lift anything heavier than 1 kilogram (2.2 pounds) for 3 weeks.
Driving may be resumed when a sharp turn of the steering wheel will not cause pain; this will happen usually within 5-7 days.
Drink plenty of fluids (8-10 glasses of water/day) for the first week to keep yourself well-hydrated.
All incisions will be extremely sensitive to sunlight during the healing phase. Direct sun contact or tanning booths must be avoided and you must use a sunscreen with SPF of 15 with UVA and UVB protection for at least 6 months.
Take all the medications as instructed. Antibiotics must be finished. Pain relief medications should be taken for the first few days as instructed, afterward please continue only if you have pain.
Some bruising and swelling is expected and takes between 3-6 months to see the final results.
After breast reduction surgery, severe discomfort is expected, especially in the first 24 hours. For breast augmentation surgery, you may also have a backache.
Swelling and some bruising is quite usual for all kinds of surgeries. It will gradually reduce over time. The new shape will reveal itself day by day, but whole healing will end after a year.
WHAT TO EXPECT AFTER THE BREAST SURGERY
Sensations like numbness, sharpness, and burning are common during the healing process. These sensations may last several weeks and will gradually disappear.
Bruising and swelling are normal for 2-3 weeks. It will disappear over time.
The steps of the healing process undergo in the following time periods; 3 and 6 weeks, 3 and 6 months and the full healing is completed at the end of the year.
You will initially feel like your implants/breasts are too high and too large. This will resolve over the first 4-6 weeks post-operatively.
P.S.:
Please do not use any medication or massage unless you confirm with us.
50% of the success of the surgery result belongs to the doctor, but we would like to remind that post-operative care is the other half for success to get a good result.
It is very important for you to follow your plastic surgeon's instructions to ensure your healing process develops optimally.