One Week Is All It Takes To Get Slim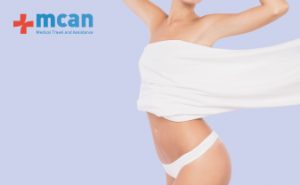 When I googled How to become slim in one week it took the search engine 0.34 seconds to come up with approximately 14.900.000 results. You just pick a method that appeals most to you: diets, exercising, fasting, food supplements…. All in order to be bikini-ready by the end of the week. It is that easy!
And? Tell me. Is it? Does it work?
The frustrating part is that we come a long way but somehow never reach our goal completely. After all that work and discipline still there is fat in places we don't want it and it doesn't seem to go away. Regardless how much we exercise, how little we eat, whatever we do to get rid of it. As if we want to visit beautiful Istanbul but get stuck at the airport and never reach the city.
Liposuction or lipoplasty, or simply lipo, is there to help you with your final effort. With the last miles to the city, so to speak. To have the fat removed from those key areas of your body: your belly, your arms, hips and thighs, your calves and ankles. After a liposuction treatment you will have the looks 14.900.000 sites somehow promise but just don't realize completely.
Liposuction is a small and easy medical procedure. Having liposuction in Turkey, the low costs make it affordable for everyone.
And please don't worry about getting stuck at the airport! MCAN Health will meet you there and bring you to your hotel and from there to our clinic. And after your lipo-treatment and perhaps a lovely visit to Istanbul and the famous banks of the Bosphorus in Europe as well as Asia, we will bring you back to the airport too.