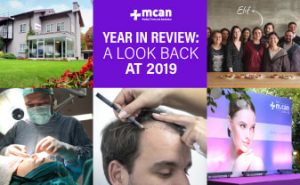 We are getting ready to welcome a brand new year which will also be the beginning of a new decade. It is very exciting, isn't it? Are you also counting down to say goodbye to 2019 and making your new year's resolutions? Yes, it is that time of the year to look back and review to make a fresh start of an upcoming year!
As MCAN Health, we also wanted to look back at 2019 which has been an incredible year for us!
Patients from all around the world – the happier they are, the happier we get
In 2019, we kept welcoming a high number of patients from different corners of the world both for hair transplant and plastic surgery treatments. When we say 'from different corners', we really mean it; we had patients from each and every continent! The United Kingdom, Germany, and Spain were the top 3 countries where we mostly had our patients.
This year our patients wanted to undergo a variety of treatments from BBL to a thigh lift. Most patients chose to have combined surgeries. Top 5 favourite treatments for our patients in 2019 were hair transplantation, liposuction, boob job, rhinoplasty, and tummy tuck.
We worked very hard to make our patients happy and sent our patients off to their countries with big smiles on their faces! Based on the results of our follow-up surveys, %90 of our patients expressed that they were either happy or extremely happy with our service! Yay! This means the world to us!
What about new beginnings?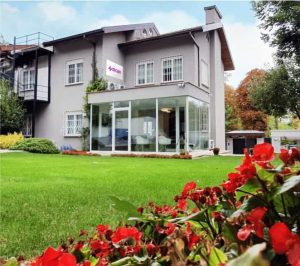 A year without a new beginning is not a good year indeed! We opened our MCAN polyclinic in Istanbul where we offer hair transplantation, medical aesthetic procedures such as dermal filler and mesotherapy. Located in the very heart of Istanbul, MCAN Polyclinic quickly became a 'hot spot' for our patients as well as for Turkish celebrities.
"Giving is not just about making a donation. It is about making a difference"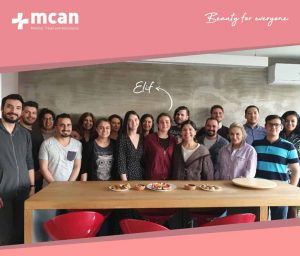 2019 was not only about success and growth for us. It was also a year of giving! For each patient choosing MCAN Health, we donate to a charity that supports bright medicine students with low income. Thanks to these donations, in 2019, two students had their internships and one had their English language course abroad. We are very proud of doing that and will certainly keep supporting promising medicine students in their studies.
Therefore, we want to thank You; our lovely reader, patient, follower. Without you being there, we would not be able to make the most of the year! Thank you ever so much for that! No, we are not crying, we've just got something in our eyes!
2019, you have been so good to us and 2020, we are ready for you with arms wide open
To sum up, 2019 was full of things about 'beauty' for us! As MCAN Health, our motto is 'beauty for everyone', we mean everyone; regardless of their background. We think that hair transplant or plastic surgery should not be exclusive to celebrities or people from wealthy backgrounds. Therefore, we relentlessly work to realise our motto; to provide our patients with highest-quality treatments for affordable costs! We love witnessing the happiness of our patients who have been waiting for so long to have that treatment! We know that nothing is more beautiful than one's happiness and smile! And we believe that each one of us deserves to be happy! This has been our motivation since the very beginning of our journey and we will keep working towards that goal in 2020.
May 2020 bring joy and happiness to you and enable you to have 'that treatment' you have been dreaming of for so long! And when you are ready, we are right here to take you on that journey!
---