Assoc. Prof. Aynur – IVF (In-Vitro Fertilization) Doctor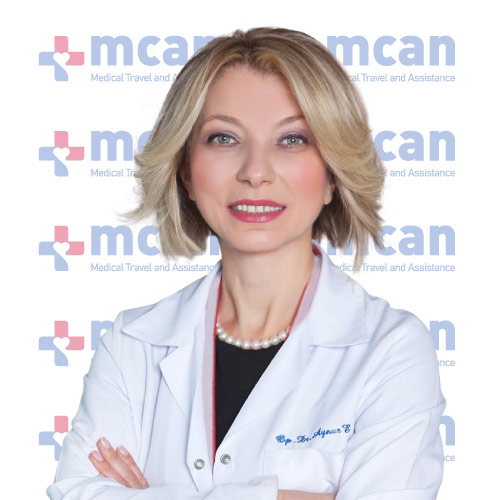 Speciality: In Vitro Fertilization
Dr Aynur has been performing IVF treatments for 23 years. Dr Aynur's IVF success rate is among the Top 3 in Turkey.
Dr Aynur graduated from Ankara University's Medicine Faculty in 1992. After her graduation, she completed her speciality in gynaecology and obstetrics at Dr Zekai Tahir Burak Gynecology and Obstetrics Hospital in 1997.
She started to work at the same hospital where she got her medical speciality for a year. Then, she started to work at Kayseri Gynecology and Obstetrics Hospital between 1998-2006.
After that, she moved to İstanbul and started to work at Memorial Şişli Hospital's IVF Center and shared her experience to all patients. In a few years, she became the medical leader of the IVF Center until 2013.
In 2014, she has become the medical leader of the IVF Center in Medicalpark Göztepe Hospital and she is still applying IVF with great success and satisfying results.
Location:  Istanbul
Surgical Experience: 23 years
Field of expertise: In Vitro Fertilisation (IVF), Gynecology, Obstetrics
Memberships: American Society for Reproductive Medicine (ASRM), Preimplantation Genetic Diagnosis International Society (PGDIS), European Society of Human Reproduction and Embryology (ESHRE), Turkish Society for Gynecology, Turkish Society for Reproduction Endocrinology and Infertility
Languages: Turkish, English
Nationalities Treated: Europe, Asia, Americas, Middle East
Our Other Contracted Surgeons