David's Hair Transplant Journey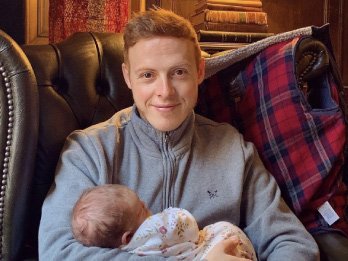 David
Procedure: Hair Transplant
Post-Op: 13 Month
"MCAN Health was on hand at any point to answer questions I had when recovering which really helped the healing process. I recommend!"
1. Why did you want to have a hair transplant?
For a long period, I was very conscious about my hair, gradually over the past 5-6 years my hair had receded in the frontal area and I always attempted to cover this up by the way I styled my hair. This always made me feel very conscious when out in public or photos and this definitely had an impact on my confidence levels. Knowing there was an opportunity to reverse this and regain my confidence was why I decided to have a hair transplant.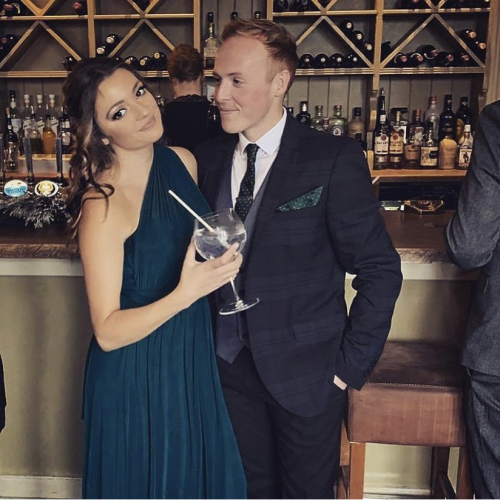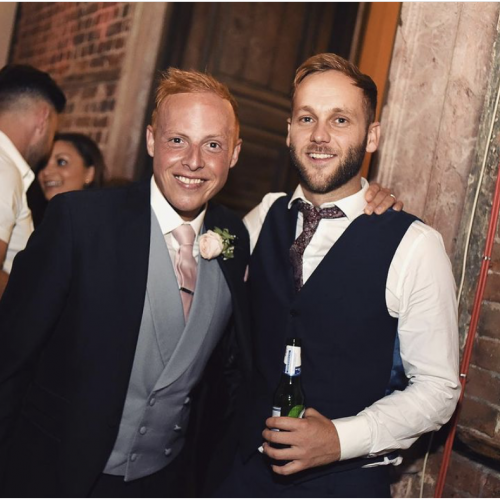 2. Why is body confidence important to you?
I would say being body confident is not the most important thing to me however when you see old pictures of yourself and notice a real difference from how you looked only a few years ago it really makes you conscious and impacts your overall mood and self-esteem.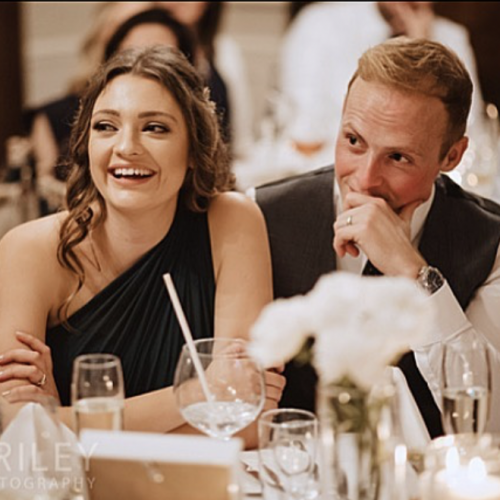 3. What do you think about MCAN Health only using real patients in all of their campaigns?
I believe it is definitely the best strategy to use real patients and true photos. Using real patients gives potential customers a true insight into the results they could achieve and does not show unrealistic results which other clinics are guilty of promoting.
4. Are you still happy to choose MCAN Health for your plastic surgery/hair transplant? Did you recommend our services to others?
I do not plan to have any further surgery or another hair transplant as my result has been great however I have definitely recommended MCAN Health to a lot of people. Many friends and work colleagues have been in touch since seeing my results and I have provided them with all of the information from my experience with MCAN Health.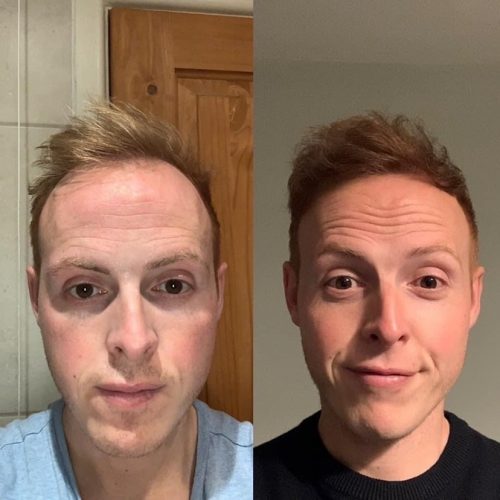 Interested in Hair Transplant in Turkey with MCAN Health?
MCAN Health offers all-inclusive packages and a perfect journey!
5.What do you think about MCAN Health In-House patient care services and aftercare services?
The in-house patient care from MCAN Health was very good. My interactions and support with the doctor, technicians, and translator were all very positive and welcoming. The aftercare post my procedure again was very good, I had my follow-up session the day after my procedure which went well and I was then ready to travel home. MCAN Health was then on hand at any point to answer questions I had when recovering which really helped the healing process.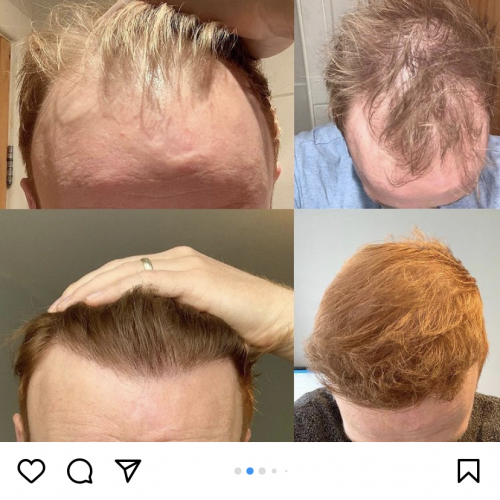 David regularly shares his progress on his personal IG account.
6. How have things changed after your procedure? How does cosmetic surgery affect your self esteem?
I feel so much happier and confident in myself since my procedure, I look at photos and I think my hair is better now than at any time in my life which I am very thankful for. I believe having a procedure such as this can really boost self-esteem. When you feel good in yourself, you feel energized in other elements of your life, since having my hair transplant has really helped me become so much more positive and concentrate more on my family, health, and work which are all flourishing.
7. What advice would you give to someone looking into having the same procedure as you?
The advice I would give is to make sure you take the time to do your research and once you have decided on the right clinic for you at the right time just go for it! I know a lot of guys in similar situations who would not leap of faith however I believe having my hair transplant was one of the best decisions I've ever made and do not regret it at all.
8. Why did you choose MCAN HEALTH? As we all know, there are lots of clinics in Turkey. Why did you proceed with us specifically?
I chose MCAN Health because firstly they were the most interactive clinic I had spoken to. My case manager in the MCAN team who I dealt with was amazing, she provided so much detail when discussing all options and the interactions with the doctor, to then working through the logistics to answering all of the questions I had up until the day of the procedure. She was not pushy at all and really gave me confidence that MCAN Health was the right place to have my hair transplant.
Secondly, from researching MCAN Health against other clinics all pictures and videos and YouTube journeys were very authentic. Once the doctor had analyzed my photos the quotes and the expected results were very realistic which again gave me confidence that the doctor would not try any unrealistic surgery which other clinics often undertake.