Revision Rhinoplasty post-op 3 Months
1. Why did you want to have cosmetic surgery?
I wanted to undergo plastic surgery because I had a lot of complex about my nose, I never liked photos, neither from the front nor from the profile, I always took photos of me from a distance so that my nose does not show well and try to hide it, but that was not the case , I did not hide anything and every time I became more complex and less willing to take photos. I felt that I am missing something,
I was not comfortable, I did not feel Augusto with myself, he always looked at me in profile and saw a big and ugly nose that the only thing what I did was get a complex, I always looked at the nose of others and when I liked it I asked myself why I do not have a nose like them and it made me sad a lot to see that my nose is ugly.
One day I woke up and said that I can't be like this anymore and I need a change, that's when I started researching and looking for information for rhinoplasty and that's when I found mcan. Since I had the rhinoplasty my life has completely changed, now my smile is different with full confidence.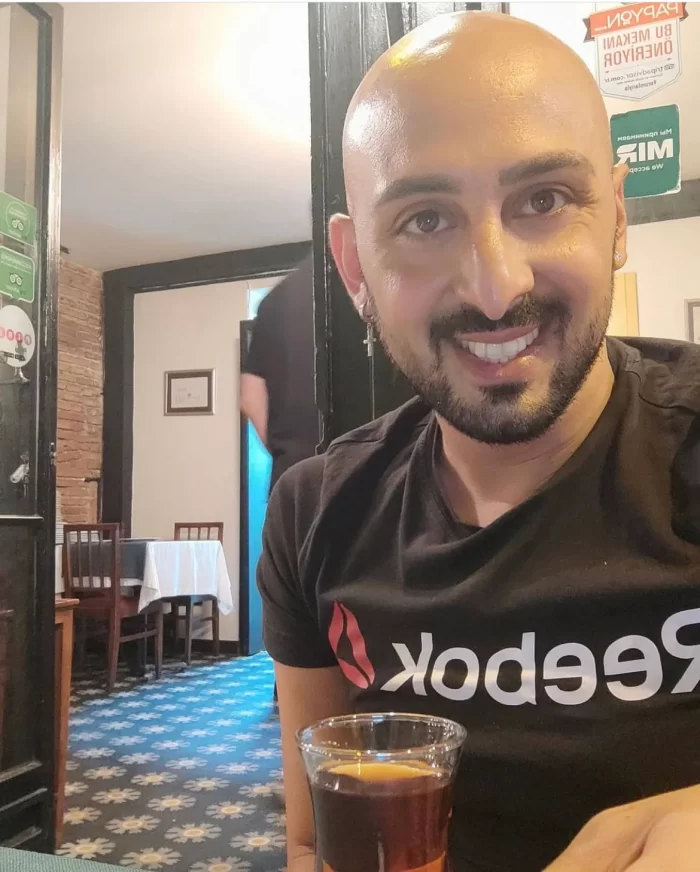 2. Why is being confident important to you?
It is very important to have confidence in your body, of course it is! That gives you security and self-esteem that each person needs to be sure of himself and enthusiastic, when you are sure of yourself you smile more and act with total security.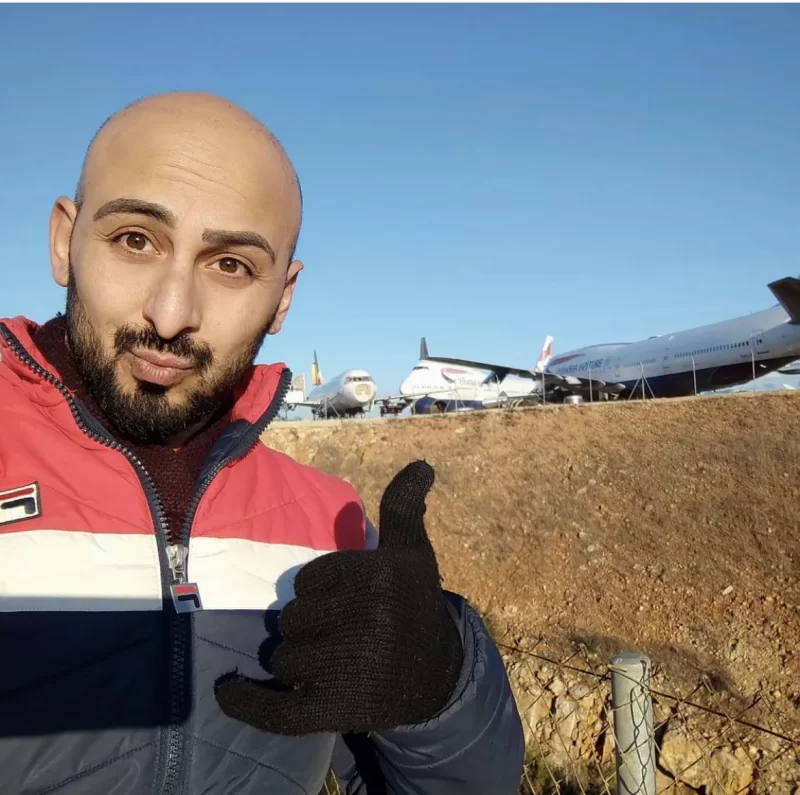 3. What do you think about MCAN Health only using real patients in all of their campaigns?
Being able to trust and be sure of what you are going to do is very important and it gives a lot of peace of mind to know that you give yourself to a team of professionals and responsible, this peace of mind and security is given by the testimonies of MCAN clients which we can find in all social networks, acquaintances, friends and many recommendations that we can find about MCAN.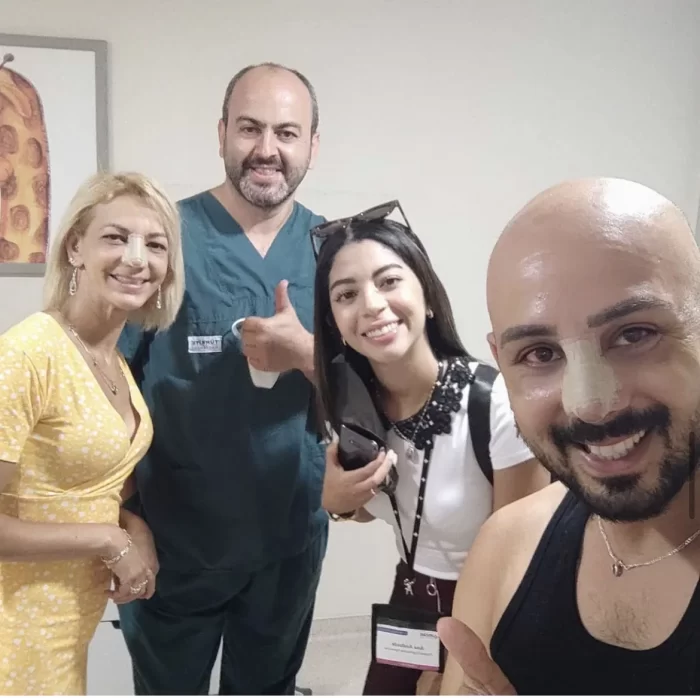 Interested in Rhinoplasty in Turkey with MCAN Health?
MCAN Health offers all-inclusive packages and a perfect journey!
4. How would you evaluate MCAN Health In-House patient care services and aftercare services?
From the first moment MCAN has given me a lot of confidence and feeling, the service is excellent from the first contact with them, the commercial team, the medical team, clinic, drivers, interpreters. They are a great team and very professional, happy people and are delivered to the 💯 with the patient. I would not hesitate to trust MCAN again.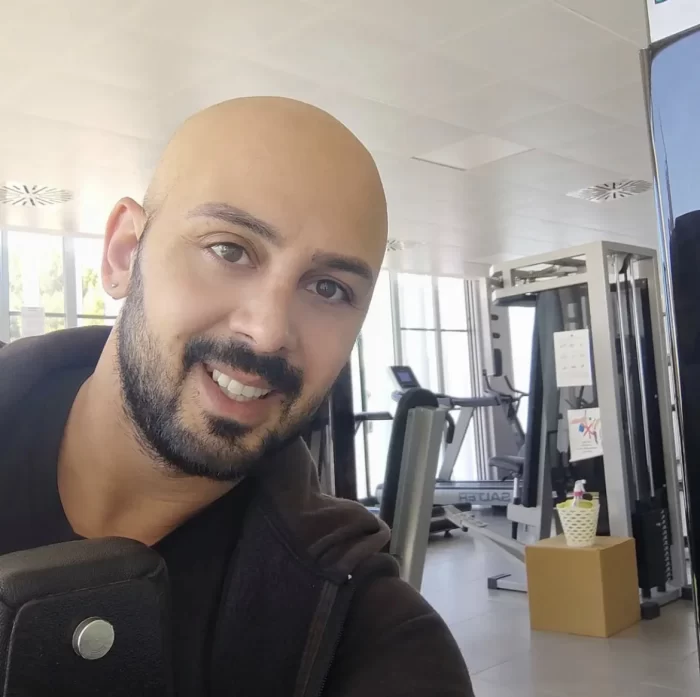 5. How have things changed after your procedure? How does cosmetic surgery affect self esteem?
Since the surgery I had with MCAN (rhinoplasty), my self-esteem has risen much more, I feel happy, confident and without complexes. I receive a lot of compliments from friends and from people who don't even know me, people take pictures of me and tell me that I have an excellent result and that I have completely changed my face, for the better of course.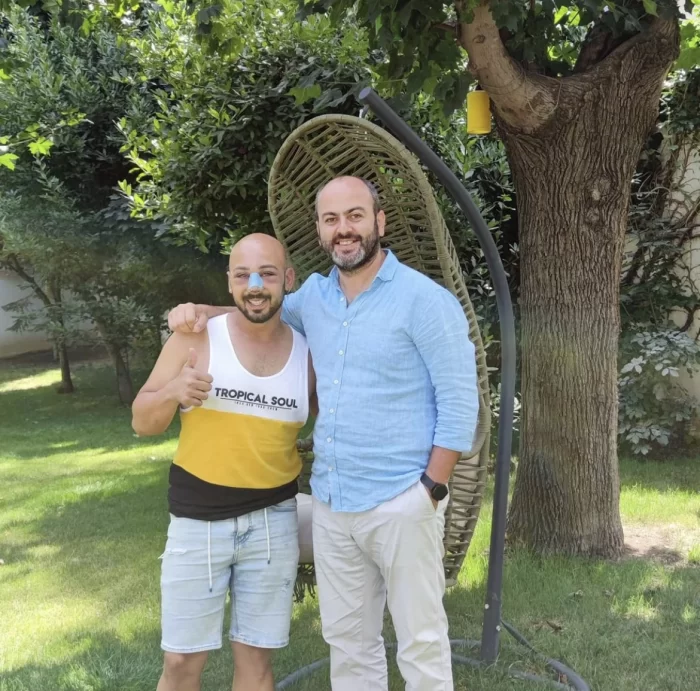 6. What advice would you give to someone looking into having the same procedure as you?
I advise all the people who are thinking about having some plastic surgery about something that gives them complex or simply want to improve that they have no doubt in doing it, life is going to change them and MCAN is the best solution there is.❤️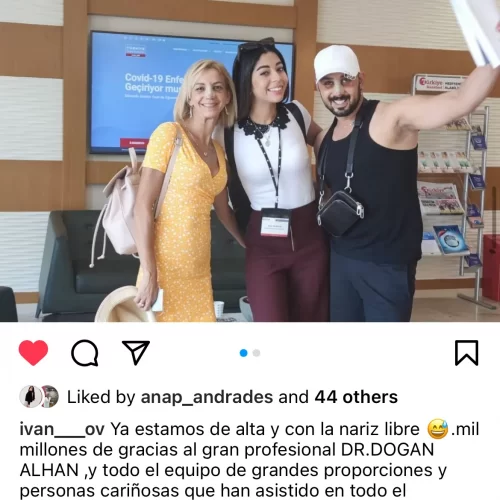 7. Why did you choose MCAN HEALTH? As we all know, there are lots of clinics in Turkey. Why did you proceed with us specifically?
I have chosen MCAN because it is the clinic that has given me the most security and confidence, I have searched the internet for the best clinics in Turkey and in all the search engines and pages I got MCAN, it is the most recommended clinic, I saw the medical team / surgeons that the clinic has, I researched about them and saw that they are the best in Europe, MCAN has many certificates of professionalism and quality of cosmetic surgery clinic, the testimonials of MCAN clients are very real and true, I had no doubt in trusting MCAN , trust you too !! 😍❤️