Plastic Surgery in Love Island: A Close Up To Islanders
Love Island, a British dating reality show airing since 2015, has been one of the most popular reality shows in the UK. In fact, it has become ITV2's, British television channel, most-watched show ever. The show involving a group of young women and men in their twenties living in a villa to find true love has already become such a 'national phenomenon' in the UK that its official twitter account is followed by Sadiq Khan. Say what? Yes, by Sadiq Khan, the Mayor of London!
Love Island Before and After 2019

The show's popularity is beyond dispute. It makes the headlines of all mainstream media in the UK. And, not surprisingly, the news is mostly about the plastic surgery operations that the islanders have allegedly had. Although the show is criticised by some that it promotes plastic surgery, most love to read about Love Island Before and After photos. So, we thought it would be fun to look into the plastic surgery journeys' of some 2019 contestants to sum up love island plastic surgery 2019 while the show is currently after its 2020 islanders.
Amber Love Island Before and After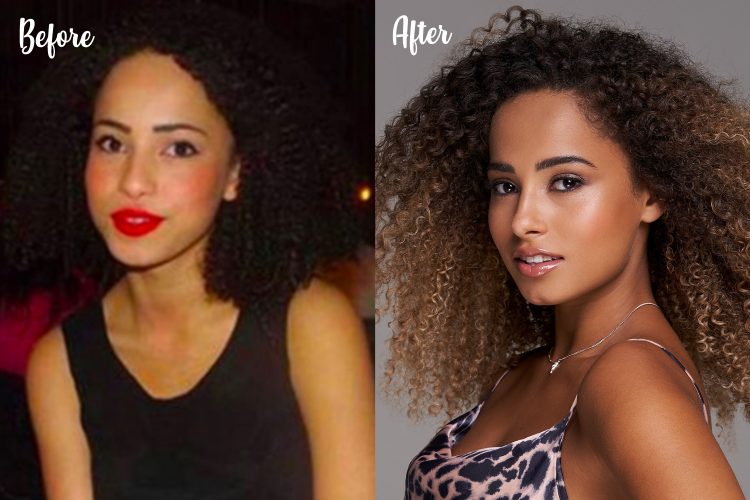 A 22-year-old beauty therapist and also the winner of 2019, Amber, claimed to have a bum lift before she entered the villa. She has chosen to have Lipofirm Pro, a non-invasive procedure. It is claimed that she spent around £400  to 'tone up' her bottom. When we look at her 'before and after's, we see definitely the 'magic touch' on her bum.
Anna Love Island BBL and Boob Job Before and After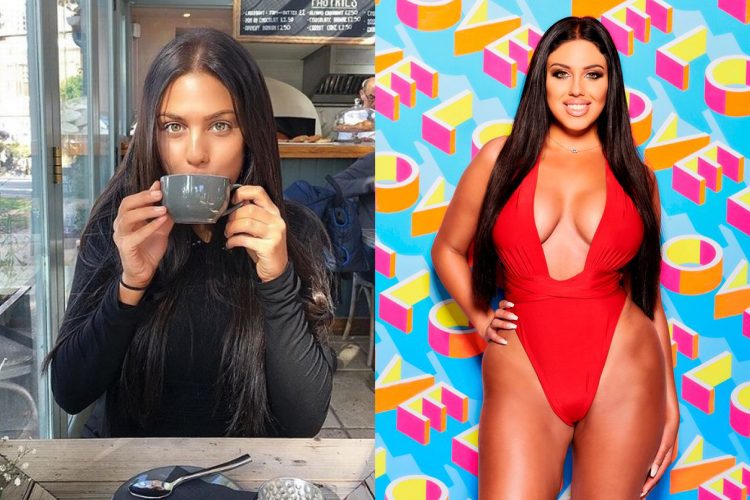 28-year-old pharmacist Anna's ex says that she has undergone a boob job in 2016. She also claims that she has had Brazilian Butt Lift (BBL) because 'her bum had a different look' when they were together. When we look at her 'before and after' pictures, we see that she did not have the curves she has now some years ago. Actually, her ex might be right! We also notice that she has had changed the appearance of her nose, lips, cheeks, and chin. We reckon she might have had a non-surgical nose job and fillers in her lips, cheeks, and chin.
India Love Island Before Surgery and After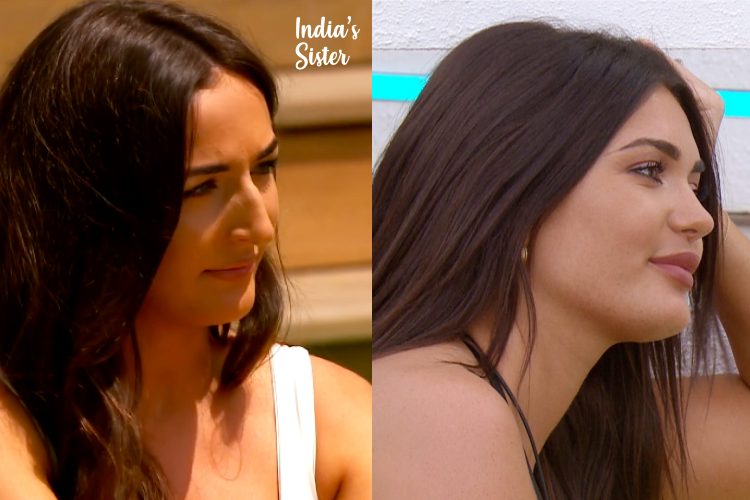 A 28-year-old model India is believed to have no plastic surgery procedures. However, after seeing her mother and sister on tv, some viewers have suspected that she might have undergone rhinoplasty. Might have or not. We leave the picture of her sister and India here for you to compare! So, the decision is yours!
Maura Love Island Before and After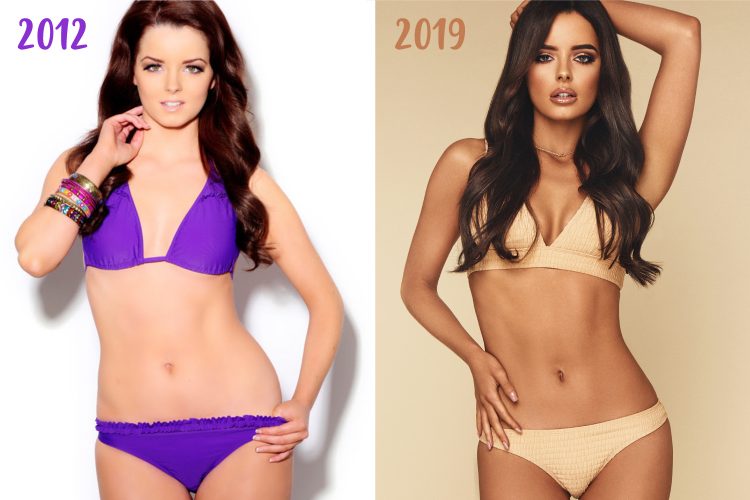 Although her mum is adamant that Maura has not gone under the knife and she only had lip-fillers, a 28-year-old model and grid girl Maura is also believed to have a breast enlargement (breast augmentation) and a butt lift. Indeed, when we look at her before and after photos, we see an incredible transformation and cannot help but believe in the rumours that her mother tries to silence. Liposuction has a good possibility as well. So, for Maura, we say:
Boob Job ✓ 
Butt lift ✓ 
Lip fillers ✓
Liposuction ✓
Molly Mae Boob Job Before and After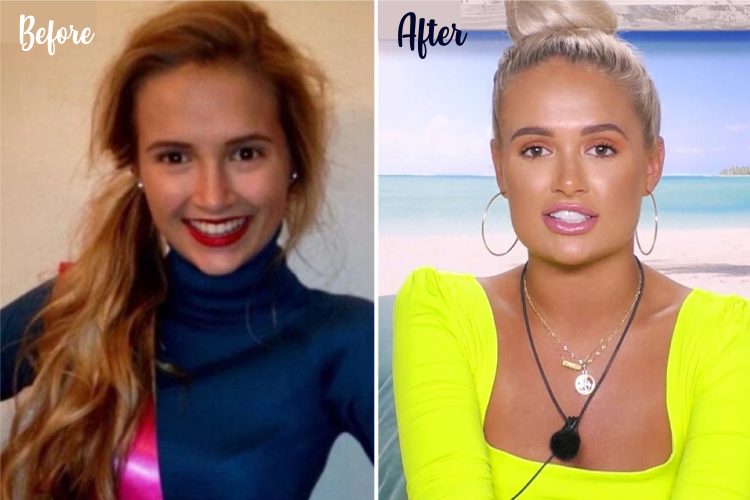 Molly-Mae, a 20-year-old fashion blogger did not hit the headlines as much as her fellow islanders did about her plastic surgery journey. But viewers see some change in her appearance. When they compare her before and after photos, viewers think that she has had fillers in her lip and jawline. Alos Molly Mae boob job is a trended question from the fans. What is your take on it?
Amy Love Island Before and After
Aaannd… Amy! yes, we save the best for the last! A 26-year-old cabin crew is the one who honestly and openly talked about her plastic surgery 'adventure'.
Amy's Teeth Before and After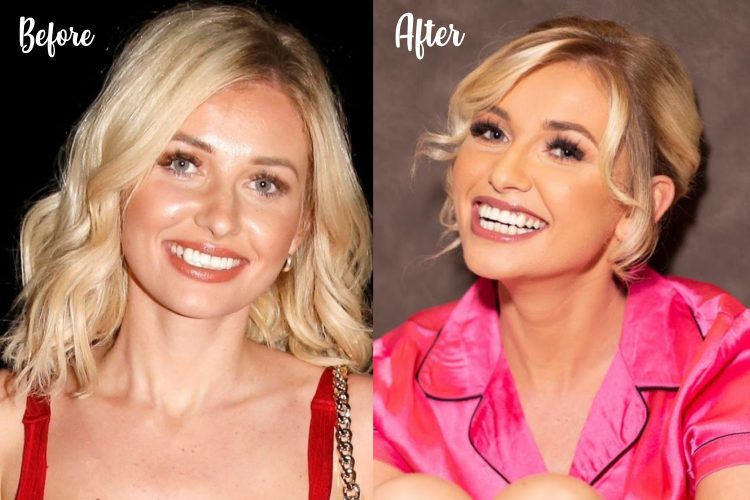 'Amy Love Island Teeth' is one of the most googled 'questions'  about Amy. She said she had spent £13K for her veneers to have a brand new smile!
What plastic surgery has Amy had done?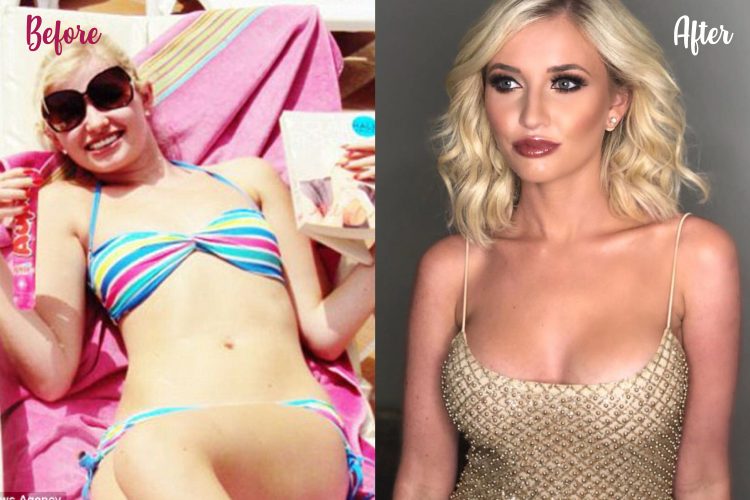 She said she had a boob job. Her self-esteem was so low, because of her breasts, that she ended up borrowing money from her grannies for her 'dream transformation'. Thanks to her boob job, she went from 34A cup size to a 34DD which cost her around £7K.
Say What? Yes, Amy has spent a big fat £7K on her new breasts! Don't you think it is way too much? Amy could have just travelled to Turkey to have her breast enlargement for only as little as £2.2K! Plus she would have had the chance to see beautiful Istanbul and would not need to ask her grannies for money. Never mind! It happens sometimes! Next time we have got your back, Amy!
We have no idea where 2019 islanders had their surgeries but some celebrities from the UK are coming to MCAN Health in Istanbul to have the most luxurious plastic surgery treatments for competitive prices. Who knows some of them may be the new islanders of Love Island 2020. 🙂
Mehmetcan Kotil Medical Content Expert
Mehmetcan is MCANs Digital Marketing Manager and Content writer who has taken roles in medical tourism for years and created written materials for healthcare provider's websites.
Updated Date: Wednesday, October 30 2019
Published Date: Monday, July 31 2023