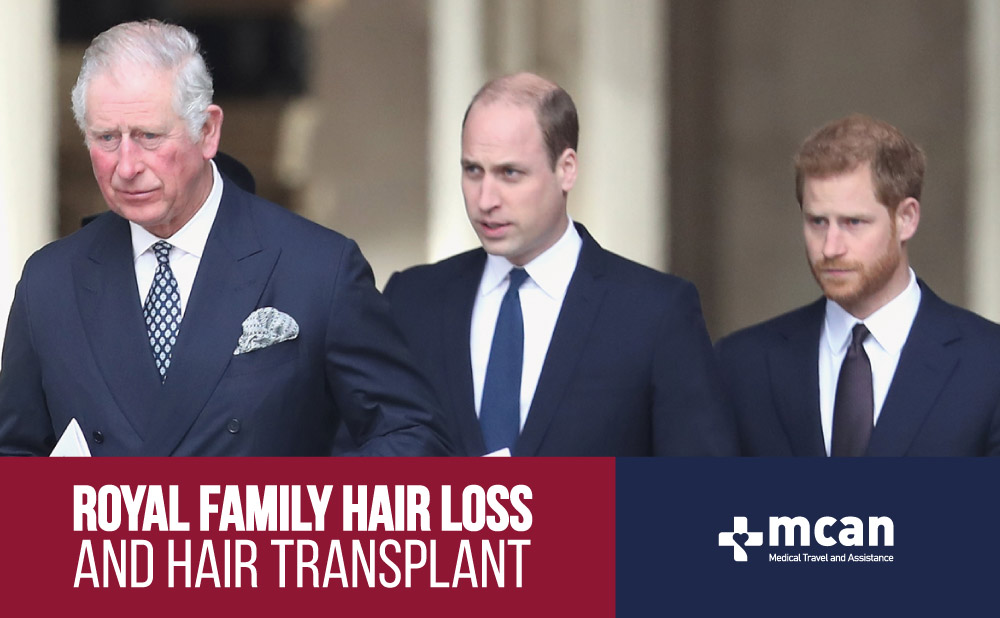 Like most of you, we were also surprised by the 'events' that happened in the Royal Family. We were especially saddened when Harry said that he and William were on different paths. 
In this article, we will specifically talk about royal family balding and the chances for the treatments such as hair transplants! Yes, they are the most royal people in the world but there are a lot of stress and pressure on them that does not help hair loss! 
Harry and Meghan have made a big decision about their life. Their decision was a big one not only for themselves but also for the Royal Family and the whole nation. Hang on, even for the whole world!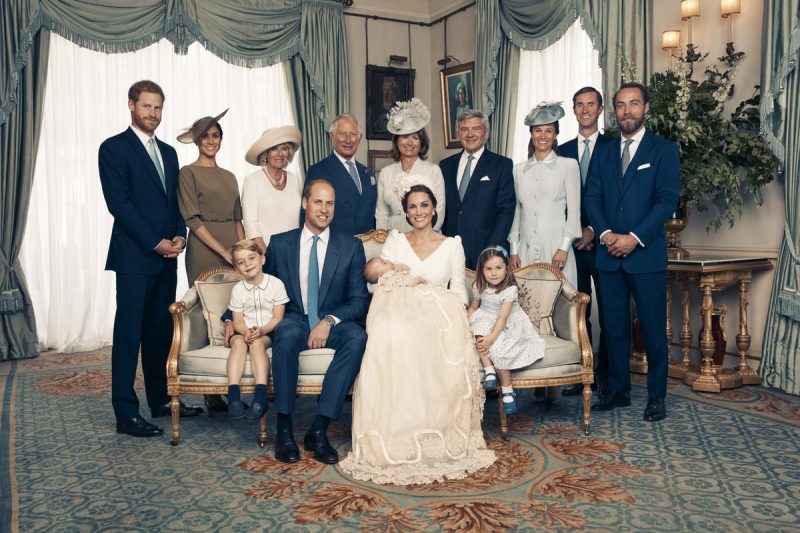 And here I am wondering about royal baldness genes that are inherited from one generation to another! Prince William hair does not exist anymore, Prince Harry going bald every day more than before, yet Prince Charles hair is the most steady one among them all! I can't wait to see how it will affect Prince George and Archie! Call it professional deformation if you like but this is exactly what I think about!
Too Late!
Prince William Hair Transplant
Never Gonna Happen! 
Harry has been teasing Prince William hair loss problem before the Megxit. "I think he definitely is brainier than I am, but we established that at school, along with his baldness" once he has said about his big brother ☺
As we all know, Prince William balding problem has been always a hot topic in the media, yet he hasn't taken any action. His hairline started receding in his early ages even before marriage, but he obviously didn't care!
We don't know why he has not had a hair transplant. Maybe it is because according to media statistics he is known as the sexiest bald man on the earth! 😉 It might be his personal choice or just the rules of the Royal Family. In any case, the experts think it is way too late for Prince William to restore his hair!
There Are Still Some Chances for Prince Harry Hair Loss Treatment!
While Prince William has started experiencing his increasingly visible hair loss problem during his early 20s, Prince Harry hair loss has started relatively at a later age and even today it is not as visible as William's.
 However, our contracted hair trichologist Sedef says Prince Harry hair loss has accelerated over the past couple of years and soon would catch up with his brother's hair loss pace. 
Sedef thinks Harry should have his hair transplant to solve his hair loss issue without losing any other time as his brother did. Otherwise, it would be too late for him too.
What is the Secret Behind
Prince Charles Hair?! 
Unlike the two young princes and considering his age, Prince Charles hair still looks ok. The oldest and the longest-serving heir apparent in British history Prince Charles turned 73 this year, but despite having the severe alopecia gene in the family he still got plenty of hair on his scalp! What is the secret? Maybe being the longest-serving Prince of Wales ever is not so stressful life! I don't know! I have never been one! 
If the Royal Family Is Happy with the Hair Loss We Are Happy Too! 
Whether the royal family hair loss is a big deal for them or not, the main important thing is to be happy about the way they look! 
The good news is that nowadays changing the look is not only limited to the royal family and everyone can do that! Everybody can get a buzzcut or a long hair thanks to technologies such as Hair transplants. To get a free quote you can contact Mcan Health hair transplant department. 
---
---