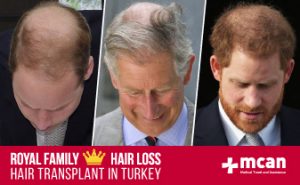 Like most of you, we were also surprised by the recent 'events' that happened in the Royal Family. We were especially saddened when Harry said that he and William were on different paths. But some positive news about Harry and William's 'secret talk' were in the news earlier today that they were trying to 'heal their rift in man-to-man discussions as brothers' – before Harry's move to Canada to join his wife Meghan and his son Archie.
We feel happy that William and Harry are finding ways to solve their problems and strengthening their relationship. Diana was the Princess of Our Hearts and we would always want to see her boys happy and together as brothers!
Farewell to the Royal Titles
Harry and Meghan have made a big decision about their future. Their decision was a big one not only for themselves but also for the Royal Family and the whole nation. Hang on, even for the whole world! Harry and Meghan will have an independent life after their decision to give up their royal titles or as some say after 'Megxit'. The whole world now wonders what will happen next, what is waiting for Meghan and Harry in Canada, how will Harry and Meghan make money and how would their future look like?
And here I am wondering about Harry's hair loss treatment that has been postponed for so long! Now being freer than before, do you also think that he would have a hair transplant soon to solve his hair loss problem? Call it professional deformation if you like but this is exactly what I think about!
Hair loss in the Royal Family; from Prince William to Harry
Harry has been teasing her brother Prince William about his hair loss problem. "I think he definitely is brainier than I am, but we established that at school, along with his baldness" once he has said about his big brother ☺
As you know, Prince William has a long-standing hair loss problem about which he hasn't taken any action. We don't know why he has not had a hair transplant. It might be his personal choice or just the rules of the Royal Family. In any case, the experts think it is way too late for Prince William to restore his hair! But there is a good chance for Harry to solve his hair loss problem.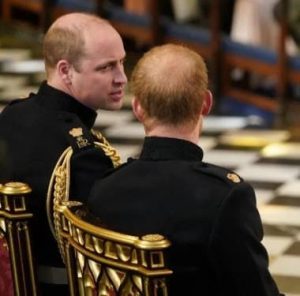 While Prince William has started experiencing his increasingly visible hair loss problem during his early 20's, Harry's hair loss has started relatively at a later age and even today it is not as visible as William's. However, our contracted hair trichologist Sedef says Harry's hair loss has accelerated for the past couple of years and soon would catch up his brother's hair loss pace. It would not be wrong to say that Harry's hair loss may even get worse due to stress caused by the recent developments in his private life. Sedef thinks Harry should have his hair transplant to solve his hair loss issue without losing any other time as his brother did. Otherwise, it would be too late for him too.
Harry's Hair Transplant Journey – Hair transplant in Turkey could save loads
Before Harry and Meghan's wedding, there was a rumour that Harry would have a hair transplant after the wedding and that he had a budget of £50K for that! He has yet to have his transplant. But since then the situation has changed a bit! Now Harry and Meghan are on their own, financially too! Hair transplant in the UK is known to be expensive but £50K is much more than 'expensive', it is a fortune to pay for a hair transplant! And definitely, there is no need to pay that amount. Harry can check out a hair transplant in Turkey. Hair transplant in Turkey costs as low as £1500 at trusted and accredited healthcare providers. But we would offer Harry the 'luxury hair transplant package' that includes everything; not because he should feel like a 'prince' but just to give him peace of mind that he has so long been wishing for.
Hair Transplant and a well-deserved holiday in Turkey
As well as being cost-effective, hair transplant in Turkey is performed by using the latest FUE technology. At MCAN Health, we also offer hair transplantation by needle-free anaesthesia. Yes, no pain at all! In short, Turkey offers high-quality hair transplant treatment for affordable costs. This is the main reason why Turkey is the favourite destination for hair transplant candidates globally. Are we done with the reasons that could convince Harry to choose Turkey for his hair transplant? No, not yet!
As far as I am aware Harry has never been to Turkey. Now thanks to their independence, as a family, they will be able to travel freely. If Harry chooses Turkey to have his hair transplant, they will also be able to have a holiday here which would be a great treat for the whole family. And Harry, you may have heard that Turkey has a very good reputation for hospitality, plus we truly adore and love your beloved mother, Diana! We would be very happy to have you and your family here and make you feel at home! Come to Turkey!
---
---