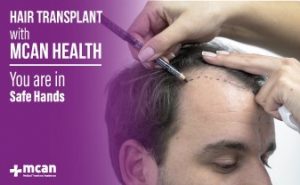 Turkey is one of the famous destinations for people globally who would like to have a hair transplant thanks to high-quality hair transplant for affordable prices. Unfortunately, we sometimes come across with negative news about Hair Transplant in Turkey on some UK media.
As we always advise you, while there are several high-quality, accredited, and highly reputable hair transplant clinics in Turkey, unfortunately, there may be some to avoid, no matter how much low-cost hair transplant they offer. Of course, this is also valid for other countries as well as the UK.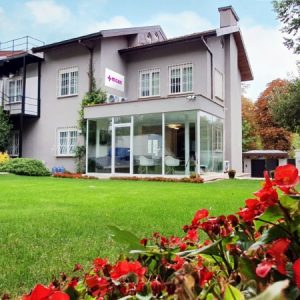 To give you peace of mind, we would like to go through our patient-centred work policy that prioritises patients' safety, well-being, and satisfaction:
All hair transplant procedures with MCAN Health are performed at MCAN Health's collaborated polyclinic, named M.CAN Polyclinic, that is fully licensed, accredited and, regularly monitored by the Ministry of Health in Turkey. We do not rent hospital rooms to perform a hair transplant. Our clinic is luxurious, hygienic and has world-wide standard.
All the treatment providers in M.CAN Polyclinic are medical personnel in line with the requirement of MoH. M.CAN Polyclinic do not and can not employ treatment providers who are not graduated from Medicine and Nursing Faculties and do not have enough experience based on the strict regulations of MoH. Unfortunately, some medical travel companies are collaborating with non-medical personnel to perform hair transplant procedures and perform the procedures either in unlicensed places or in the rented rooms at the hospitals. Some of the very reputable doctors in Turkey also rent rooms in the hospitals which is perfectly fine and safe but you need to consider the qualification of the team who will perform the hair transplantation in the rented rooms of a hospital. You should strictly avoid the treatment places which are not registered by MoH.
MoH requires all licensed healthcare providers to report every single patient to their system. In case there is any complaint from the patient, their complaint will be handled not only by the licensed polyclinic or the hospital but also by the MoH. However, patients of medical travel companies that are not treated in a regulated environment and by non-medical personnel don't have this chance or guarantee if things go wrong.
At M.CAN Polyclinic, each hair transplant procedure is performed by a medical team consisting of the lead physician of the polyclinic, trichologist and nurses. Patient safety is our number one priority. Our qualified and experienced medical team never gives false or unrealistic promises to our hair transplant patients. Each patient is advised with the best and most convenient treatment plan according to their unique needs and circumstances.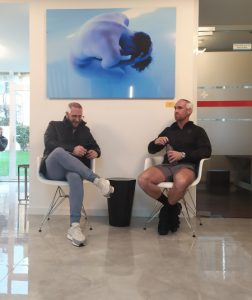 As MCAN Health, our best advice to our dear patients would be that along with the cost, please always consider the quality and check where and by whom the hair transplant procedures will be performed to avoid any unpleasant outcomes. There is nothing more important than your safety and well-being.
---
---