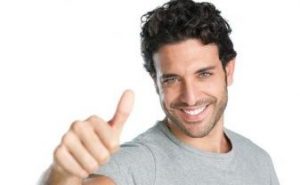 Male pattern baldness, also known as male pattern hair loss and androgenic alopecia, is the most common type of hair loss that occurs due to a number of reasons including stress, aging, hormonal changes and genetic factors. While for some hair loss can begin around the late twenties, for most of the men it more commonly occurs in late thirties.
So how can you understand that you will be a victim of baldness? If you try to search for a number of ways to hide your receding and balding areas, then you can be sure that you will suffer from baldness in the future. Even if male pattern baldness doesn't harm your health or signal a medical problem, worrying about your look can affect your psychology in a bad way.
The Effects of Male Pattern Baldness
As male pattern baldness may affect self-esteem or cause anxiety, many men have started seeking for new solutions to stop the baldness, have more hair or hide the receding area throughout the history. One of the solutions is to take some medicines (Minoxidil, Finasteride etc.) that slow balding or stimulate hair growth. Unfortunately, taking medicines is a temporary solution. Hair loss returns when you stop using these medicines.
Another solution is to wear a wig or hairpiece. Of course, this is only for hiding the balding and receding areas, it cannot stop or slow baldness. When you're shopping for one, you should try to match your own hair color and type. Or else, it does not look natural. And also wearing the wig every day is troublesome.
The last and the only permanent solution for hair loss is FUE Hair Transplantation. FUE Hair transplantation is a surgical treatment that transplants individual hair follicles from a part of the body known as the 'donor site' into bald part of the head called the 'recipient site'. After you have had your FUE Hair Transplantation, you will have the hair that never fall again and feel more attractive and younger.
If your hair loss begins after starting a medication or it occurs with skin irritation, redness, you need to consult your doctor.