A Short Guide for Breast Uplift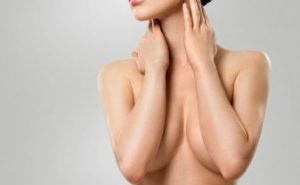 Having beautiful and fuller breasts are the dream of almost every woman. However, factors such as aging, genes, weight fluctuations, pregnancy, breastfeeding and gravity may cause breasts to sag and as such, breast reshaping may be required. Breast uplift (mastopexy) is a surgical procedure that involves reshaping of breasts through lifting of nipples and removal of excessive skin. Breasts can get a more youthful appearance via this procedure. Breast uplift procedure is suitable for patients who have saggy breasts with adequate size. It can also be combined with breast implant surgery for enlargement or with breast reduction surgery for reduction purposes.
1. Things that breast uplift can not do
Breast uplift surgery can not significantly alter the size of breasts or can not make them fuller. If you have small and drooping breasts, you may wish to undergo a combined procedure (one-stage breast enlargement with breast lift). Or if you have big and saggy breasts that make you unhappy, you may wish to go for breast reduction surgery combined with breast lift.
2. The safety and effectiveness of one-stage breast enlargement with breast uplift
Due to the removal of excess skin during breast uplift surgery, the breasts may look smaller than before, as such, many women prefer to combine breast uplift with breast implant surgery. Is the combination safe and effective? A study published in 2006 asked whether one-stage breast enlargement with mastopexy was safe and effective by analyzing revisions and long-term complication rates. Review of 186 primary cases demonstrated that no severe complications had occurred. 16.7% of the patients had had revision surgery within the average 42-month follow-up period. Although this rate is significant, it is comparable to the rates for breast enlargement alone and is significantly less than the 100% re-operation rate required for a staged procedure.  It means that even though the one-stage procedure is not easy to perform, it is safe and effective.
3. At least three months are required for final results after the surgery
Even though the breasts will be higher positioned and have youthful appearance immediately after the procedure, at least three months are necessary to get final position and shape. Scars will fully heal within a period of nine months to a year. It is necessary to avoid tiring and heavy exercises during the healing process. The healing period is a crucial part for the procedure's success.
4. A compressive bra has to be used after the procedure
A compressive bra is compulsory to be worn after the procedure during the recovery period. The success of the results will be highly affected by the usage of a compressive bra. It supports the breasts and helps decrease the swelling and prevents the accumulation of blood and bodily fluids on the incision area.
5. Breast lift in Turkey seems perfectly fine
Turkey is getting popular in the aesthetic surgery field thanks to its technology, qualified and experienced plastic surgeons. Another reason of its popularity is its costs. Turkey offers cost-effective plastic surgeries including breast uplift surgery with high quality. There is a successful and reliable helper there: MCAN Health. It is a medical travel company based in Turkey. It can help you through all stages of your breast lift procedure. MCAN Health works with reputable plastic surgeons who are experienced in breast uplift. MCAN Health has high-quality service with a patient-centered approach and offers you a full insurance coverage for your breast uplift procedure while also guaranteeing the best price.
---
---