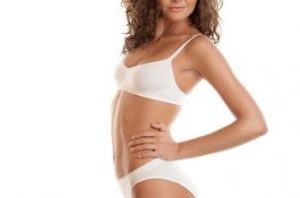 If you consider having liposuction to have a more beautiful body, here is something you should know before the procedure.
1. A good liposuction candidate
Liposuction procedure is intended to remove stubborn and unwanted regional fat. A good liposuction candidate is a person who is optimistic, realistic and healthy, knows that liposuction is not a weight loss tool. The other characteristics of a good candidate:
– The skin of the candidate should have elasticity
– The candidate should stop smoking at least 15 days before the surgery
– There should be localized deposits of fat that are resistant to diet and exercises in the body
– The candidate should not have any serious illness
– The candidate should have a stable weight and be older than 18.
2. Choosing body areas for liposuction
Several factors are taken into account to choose the body areas of a patient for the liposuction procedure. Firstly, the patient is evaluated and the areas with fat are marked with an indelible pen. During this marking, the amount of fat to be removed is decided.
3. Concerns after liposuction procedure
Sagging after liposuction
If the elasticity of the skin is not good, the skin of the patient may sag after removal of fat by liposuction. At least six months may be required for full recovery after liposuction. To continue diet and exercise and some methods such as pulse light skin tightening treatment can help tighten the skin. Post-operative lymphatic massage can also help get rid of the swelling. But before all, a plastic surgeon should be consulted.
Fat returning after liposuction
During the liposuction procedure, fat cells in certain areas are removed. For this reason, the fat accumulation rate in the area where liposuction is performed is reduced even if you gain weight. However, it was shown that liposuction does not remove fat cells permanently. A study reported that obese people who underwent liposuction, after two years following the procedure, although they were thinner than before, had a similar amount of fat cells as before. Other reports also demonstrated that new fat cells formed after liposuction as a bodily reaction.
Liposuction does not remove cellulite, only helps decrease its appearance.
The continuance of liposuction effect
As swelling develops in the area where liposuction is performed, it takes two to three months to have a smooth appearance. Full recovery may require up to six months which vary by the body, area, and individual. As long as diet and exercises are maintained, the effect of liposuction is persistent and lasts for many years.
4. A good helper at all stages of the procedure
Turkey is one of the best countries for plastic surgery field and Istanbul is the central city of Turkey's health sector. Liposuction is a common procedure in Istanbul with excellent quality and is cheaper compared to those of European countries and USA. MCAN Health is a medical travel company that can help you to have a high-quality liposuction in Istanbul. It works with the best plastic surgeons and arranges for you to meet them in Istanbul. It offers you excellent quality service with low and affordable prices, treatment at internationally certified hospitals, full-insurance for the treatment and follow-up care after the procedure. MCAN Health is a good helper for you at all stages of liposuction.
---
---