A Surgery that Changed History: Wayne Rooney Hair Transplant
The famous Wayne Rooney hair transplant is the living proof that hair surgery works. This should not surprise anyone, given the number of celebrities who undergo such operations. But Rooney is a special one. As an elite athlete, his stallion levels of testosterone and heavy transpiration make it particularly difficult for him to keep his hair from hitting the ground.
Which explains why the Rooney hair transplant changed the course of human history. The world has never been quite the same since Rooney went under the knife, has it? But how and why did it happen?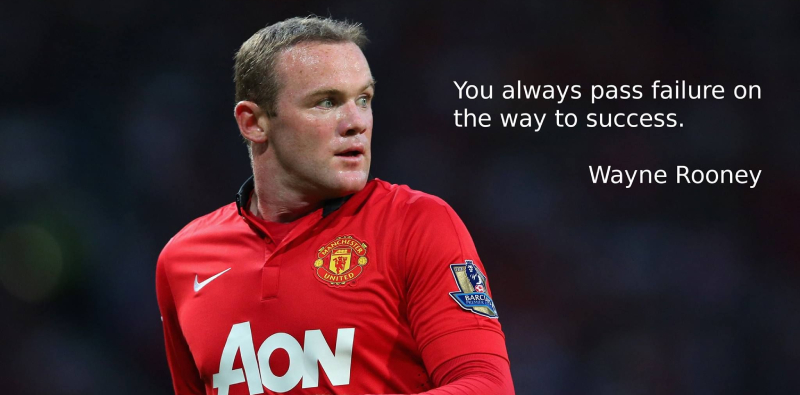 Wayne Rooney Hair Transplant
Premature Wayne Rooney hair loss was perfectly noticeable when the English footballer was only 24 years old (ouch!). At the time, social media trolls were already making fun of the Manchester striker, comparing him with Shrek. How much more cruel was the mocking going to be when Wayne Rooney bald jokes proliferated?
Public criticism had already ruined Fernando Torres' spectacular career, and Rooney could be next in line. It was the 2011 season, and Wayne Rooney hairline had been receding for years. On May 28, Manchester United faced FC Barcelona in the Champions League Final. They lost 3 to 1, with Rooney upfront. The world crumbled, and stress-related hair-loss intensified over Rooney's head.
Time for Rooney Hair Transplant
Now, Rooney is a hands-down blood-smelling demon of a striker. But we can bet his hair loss did not allow him to be 100 percent focused in the Champions League Final. Perhaps 98 percent. 99 percent? But not 100 percent.
Losing 3 to 1 with 90,000 spectators watching his every bald move, and tens of millions on TV, it was probably at that moment that hair transplantation entered Rooney's mind (or scalp).
Wayne Rooney Hair Transplant Twitter

A few weeks after the Champions League Final, on July 4, Rooney published a tweet that was destined to change football history forever: "Just to confirm to all my followers I have had a hair transplant. I was going bald at 25, why not? I'm delighted with the result."
And thus a single Wayne Rooney hair transplant twitter post created a global earthquake, and its consequences, according to Chaos Theory, could potentially be supernova-size ginormous.
Wayne Rooney Before and After Hair Transplant
Alright, Wayne Rooney's hair transplant probably did not determine the destiny of the human race for millions of years to come, but, as one of the first megastars to undergo hair transplantation surgery and publicly admitting it, we cannot undermine the importance of his hair transplant.
The former Manchester United striker is one of the most famous footballers with hair transplants, along with David Beckham and David Silva. But Rooney underwent surgery before the latter two, setting the precedent and raising the popularity of hair transplantation among football fans all over the world.
Wayne Rooney Bald
MCAN Health experts have analysed Wayne Rooney now and Wayne Rooney before hair transplant pictures to reveal all the secrets of the notorious Wayne Rooney hair transplant. Two hair transplant procedures were required to cover his thinning front and crown areas, resulting in a full cover-up and a handsome look.
What was the Wayne Rooney Hair Transplant Method?
After checking a few pictures of Wayne Rooney's father, we can establish that Rooney's alopecia had a genetic cause, which made him a suitable candidate for a hair transplant. Rooney probably opted for an FUE Hair Transplant, which allows a maximum number of grafts to be transplanted in a single session.
Or, given his lack of monetary concerns, Rooney could have chosen a DHI Hair Transplant, for a greater hair density with less scarring. Both FUE and DHI are hair relocation procedures, consisting of the extraction of hairs from zero-loss areas, such as the back of the head, or around the ears.
To be eligible for a hair transplant operation patients require a sufficient donor area. Results last for life and no medications, such as Minoxidil, will ever be required.
Get your Hair Back with MCAN Health
As crazy as it sounds, you can get the same hair transplant procedure as Rooney, including hotel, transportation in Istanbul and post-operatory lotions and shampoos, for no more than 1700 GBP! Get an online free medical consultation with our experts and find out what is the best procedure for you. In the meantime, don't forget to check out the Derby County Football Club, which Rooney is personally managing as amazingly as his transplanted hair!
Updated Date: Wednesday, December 15 2021
Published Date: Thursday, August 31 2023
Medical Content Expert
Mehmetcan is MCANs Digital Marketing Manager and Content writer who has taken roles in medical tourism for years and created written materials for healthcare provider's websites.