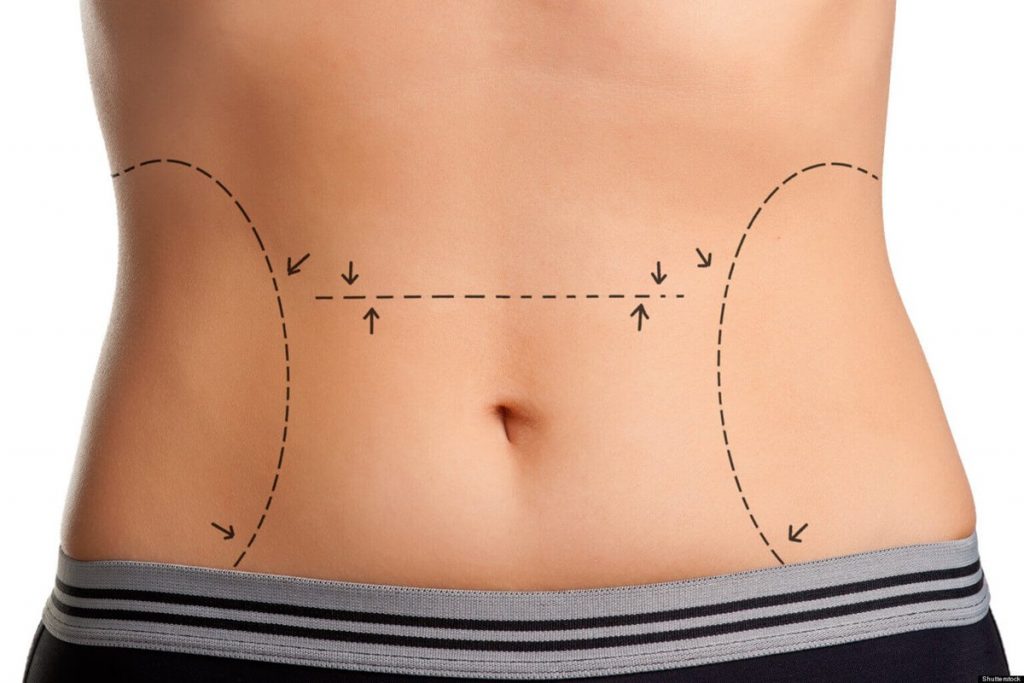 Ich dachte schon lange über eine Bauchstraffung im Ausland nach. Ich las in einem Artikel, dass die Türkei weltweit die zweitmeisten JCI akkreditierten Kliniken besitzt. Deshalb entschied ich mich, meine Bauchstraffung dort durchführen zu lassen. Aufgrund der hervorragenden Werdegänge der Chirurgen, entschied ich mich für MCAN Health. Meine Klinik war steril und mit den neuesten Technologien ausgestattet. Das Team von MCAN Health sorgte sich sehr um mich und erfüllte alle meine Wünsche.
MCAN Health informierte mich bei der ersten Kontaktaufnahme über Ihre erfahrenen, talentierten Chirurgen und über die erstklassigen Kliniken. Dies  überzeugte mich. Mir wurde versichert, dass ich schon bei kleinster Unzufriedenheit mit meiner Bauchstraffung eine kostenlose Nachbehandlung in Anspruch nehmen kann, so dass meine Zweifel direkt verschwanden. Nachdem ich mir die Lebensläufe der Ärzte auf der MCAN Health Website angeschaut hatte, buchte ich meinen Flug in die Türkei. Ich bin mit dem Eingriff 100% zufrieden und empfehle MCAN Health weiter.
Nach drei Geburten fühlte ich mich so unwohl in meinem Körper, dass ich mich für eine Bauchtstraffung in der Türkei entschied. Ich verriet meinem Mann nichts von dem Eingriff. Ich wollte ihn überraschen.  Er wusste nur, dass ich Urlaub in der Türkei mache. Und dies war tatsächlich wahr. Ich konnte die Bauchstraffung mit Ferien verbinden. Als ich wieder nach Hause kam, war mein Mann fasziniert von meinem neuen Aussehen. Dadurch wurde mein Selbstbewusstsein gestärkt und heute fühle ich mich wieder vollkommen wohl in meinem Körper.
Um ehrlich zu sein, hatte ich viele Vorurteile gegenüber chirurgischen Eingriffen in der Türkei. Ich war zuvor noch nie in der Türkei und wusste nicht, wie wichtig Zuverlässigkeit und Qualität dort sind. Ich konnte mir nicht vorstellen, das weitreichende Angebot von MCAN Health zu so günstigen Kosten zu erhalten. Das musste ich testen. Ich wurde mehr als positiv überrascht. Der Service und die Qualität stehen bei MCAN Health im Fokus und wirken organisiert und professionell. Ich kann nichts beanstanden und bin sehr zufrieden mit meinem "neuen" Bauch.
Exzellente Qualität und erstklassiger Service zu erschwinglichen Preisen. MCAN Health ist wirklich weiter zu empfehlen.
"I was thinking of tummy tuck abroad. I chose Turkey because I read somewhere that Turkey is the 2nd globally at having JCI accredited hospitals. I chose MCAN Health because their cosmetic surgeons had very qualified backgrounds. My hospital was hygienic, equipped with state-of-the-art technology. MCAN Health treats each patient with care. But at the same time, you don't feel like an ordinary patient. They offer a package to you by carefully considering your needs and expectations."
"The reason that I chose MCAN Health was their confidence about what they offer. I remember the first that I contacted MCAN Health; they assured me that they have the top surgeons in Turkey. They also told me that if I have a tiny dissatisfaction from my tummy tuck job, they will offer another free of charge tummy tuck treatment. After I had a look at the CVs of MCAN Health surgeons, I booked my flights to Turkey. I had 100% satisfaction from my tummy tuck job thanks to my highly talented surgeon. I strongly recommend MCAN Health's tummy tuck job to everyone."
"I was so unhappy with my tummy after 3 births that I decided to have a tummy tuck in Turkey. I did not say it to my husband because I wanted to wow him. He knew that I was on holidays. It was true actually. I was on holidays in Turkey and I had my tummy done at the same time. My MCAN Health surgeon did an excellent job. I feel much more confident now and I can even see how amazed my husband as well with my new look."
"To be perfectly honest, I had big question marks in my mind about having a surgery in Turkey. I have not been to Turkey before and reliability and quality was my biggest concern. Especially the things that were promised with such low costs… But I was fascinated with the level of quality and service offered by MCAN Health in Turkey. Everything was so organized and professional that I did not even lift a finger. It was all flowing and smooth. I have no complains at all. Thanks a lot!"
"Excellent quality and service with affordable prices; MCAN Health is the best in tummy tuck!"
Kostenlose Beratung
Hinterlassen Sie uns Ihre Nummer und wir werden uns bald zurückmelden.