Plastische Chirurgie Türkei
In der heutigen Welt sind es nicht mehr nur Berühmte, sondern wirklich alle Arten von Menschen aus verschiedenen Altersgruppen, Hintergründe und Berufen, die plastische und kosmetische Chirurgie durchführen lassen, um ein besseres Aussehen zu haben.
Wir wissen, wie schwierig es ist, sich für eine kosmetische Operation im Ausland zu entscheiden. Aus diesem Grund bietet MCAN Health all-inklusive-Pakete für alle Ihre Bedürfnisse, einschließlich Flugticketkompensation, Unterkunft, Flughafentransfer, Transfers zwischen Krankenhaus und Hotel und Patienten-Kunden-Services.
Unsere Experten für plastische Chirurgie in der Türkei behandeln erfolgreich viele verschiedene Ethnien aus der ganzen Welt. Nachdem sie zurückfahren, wird der Genesungsfortschritt jedes Patienten von unseren Kundenbeziehungsdepartment für 6 Monaten regelmäßig nachgefolgt. Obwohl es selten vorkommt, werden alle zu korrigierenden plastischen Operationen kostenlos von den plastischen Chirurgen von MCAN Health durchgeführt.
KOSTENLOSE BERATUNG
Hinterlassen Sie uns Ihre Nummer und wir werden uns bald zurückmelden
Plastische Chirurgie Reise in der Türkei
Kontakt mit uns und unterhalten Sie sich mit Ihrem Case Manager. Geben Sie Ihre Wünsche und Erwartungen. Sie werden nach Bildern gefragt für die geplante Operation.
Die Bildern werden von Ihrem Arzt untersucht. Danach erhalten Sie eine Rückmeldung mit einem Behandlungsplan.
Sie können über Ihnen Behandlungsplan mit Ihrem Case Manager besprechen, bis Sie absolut zufrieden ist.
Entscheiden Sie das Datum Ihres Behandlung, holen Sie Ihr Flugticket und der Rest ist in Ihrem All-Inklusive Package enthalten.
Plastische Operationen von MCAN Health
Plastische und kosmetische Chirurgie Preise in der Türkei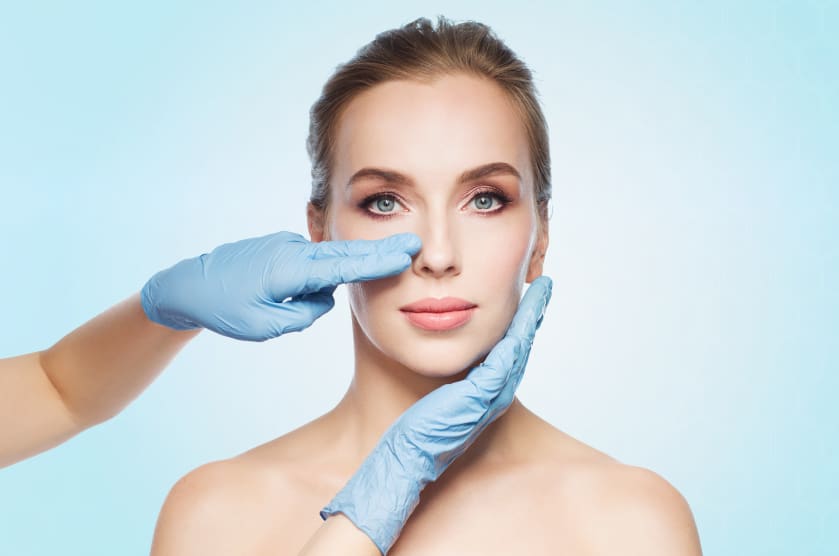 Brustvergrösserung: Ab €2500

Brustverkleinerung: Ab €2350

Bbl: Ab €2750

Gynäkomastie: Ab €1650

Nasenoperation: Ab €2100

Fettabsaugung: Ab €2250

Bauchdeckenstraffung: Ab €2450
Die Türkei gehört zu den beliebtesten Zielen für Schönheitsoperationen. Die Gründe dafür sind die erfolgreichen Ergebnisse der Chirurgen, das hohe Niveau und der deutliche Preisunterschied zu Europa, USA und Kanada.
All-Inklusive-Chirurgie-Pakete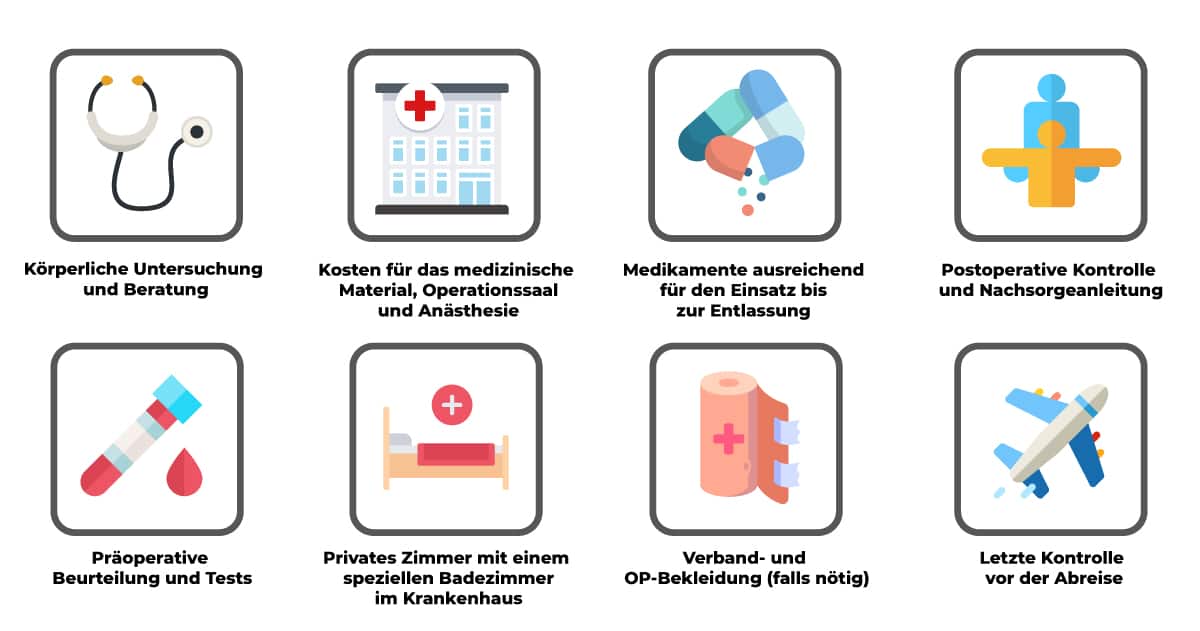 MCAN Plastische Chirurgie Türkei Patienten Video
Mit MCAN Health erhalten Sie eine sichere, hygienische und beste plastische Chirurgie-Behandlung bei dem erfahrenen medizinischen Team
Plastische Chirurgie in der Türkei mit MCAN Health
All-Inclusive Pakete beinhalten Operationskosten, mehrsprachige Patientenbetreuung, Transfers und Unterkunft
Plastische Chirurgie Vorher Nachher
Streichen Sie nach links und rechts, um die Ergebnisse der plastischen Chirurgie anzuzeigen.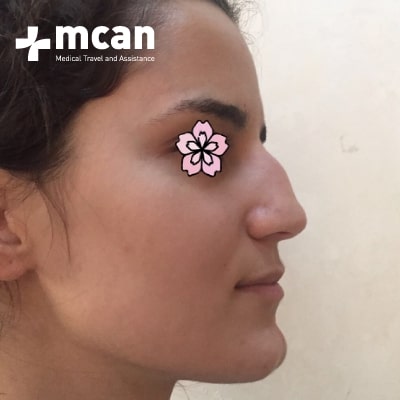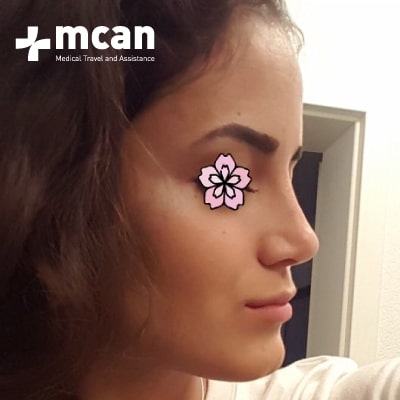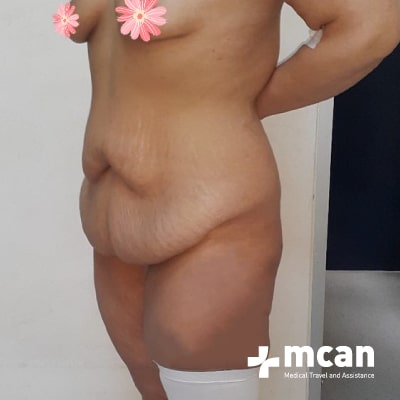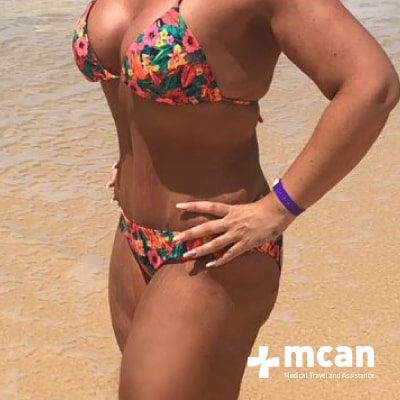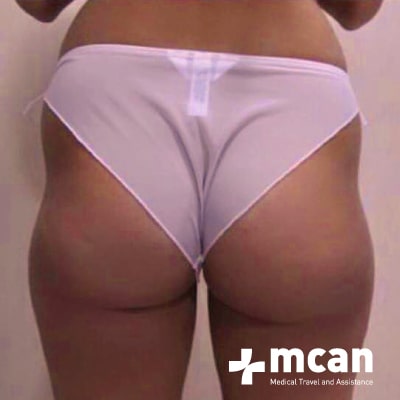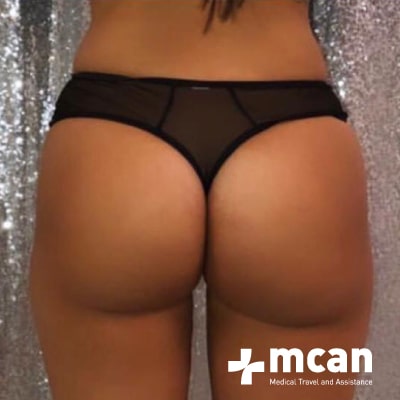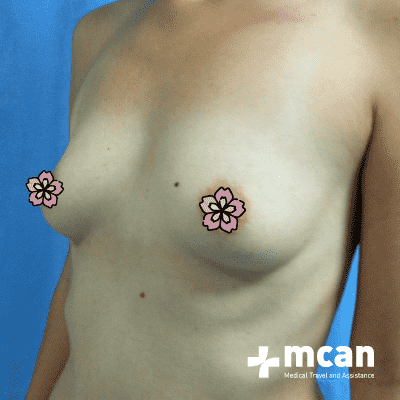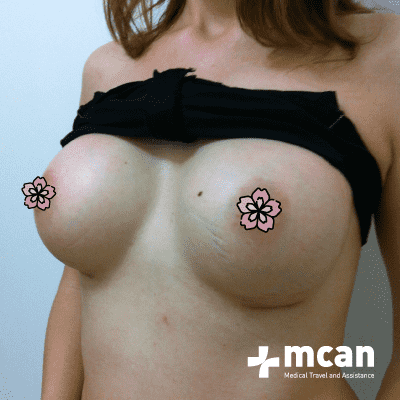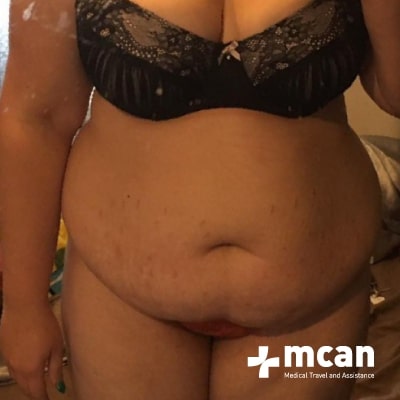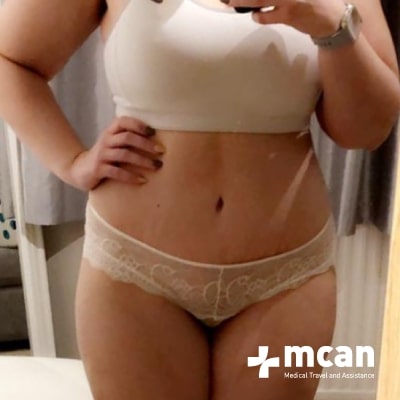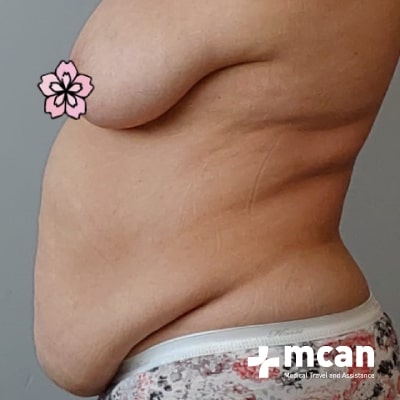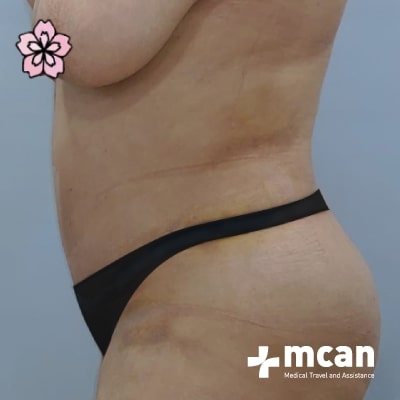 MCAN Plastische Chirurgie Patientenbewertungen
I choose Mcan health after allot of research online & I'm so glad I did. I'm very happy with my results I had tummy tuck, 3 area lipo, muscle repair and breast uplift with 295 g implants. When arriving in Istanbul I was very nervous, however after meeting the team and Dr my nerves was put at ease. I couldn't be happier with how I look now. Thankyou mcan for a delightful experience and I will be back for my rhinoplasty in the next few years!
Posted 2 days ago
The staff at MCAN upon arrival to Istanbul were very organised and reassuring. They planned my whole stay to the last detail and kept in contact with me at all times. Doctor was very professional and skilled. My rhinoplasty procedure went amazingly well and the hospital facilities were very modern and clean. All in all, a professional, high quality service at an affordable price!
Posted 2 days ago
The admin staff are quick to reply and very helpful, the drivers are gentlemen, everything was straight-forward and easy. The hospital duration was a very pleasant experience with constant monitoring, the surgeon was lovely (and handsome!) and since returning home I have been advised I have 'perfect' breasts, thanks to him! I would definitely recommend this company
Posted 5 days ago
The care given in making me feel at ease and the general feeling being good around the procedure as a whole was outstanding and the nurses and staff made everything less stressful
Posted 1 week ago
This was my second procedure and have to say that I'm pretty happy with how it went. The doctor explained me exactly what can be achieved given my current condition, and made sure that the assistants carry out their tasks efficiently. Thanks again team and I'll make sure to recommend your services to friends and colleagues.
Posted 1 week ago
Amazing service from start to finish I am 4 days post op after a facelift and upper and lower eye surgery doctors driver case manager and interpreter are all amazing would reccomend troya hotel for your stay would highly recommend
Posted 2 weeks ago
Best trip for rhinoplasty I came from Holland to get a rhinoplasty. I'm so happy with the results and the whole trip went perfectly. The communication went well and my nose is healing good. I recommend this to everybody because I don't have any pain and my nose is looking beautiful already.
Posted 4 days ago
❮
❯
Kosmetische Chirurgie in der Türkei mit MCAN Health
Jetzt ist die richtige Zeit, um Ihr Aussehen zu verändern, Ihr Selbstvertrauen zu stärken und sich attraktiver zu machen!
Garantie und medizinische Reiseversicherung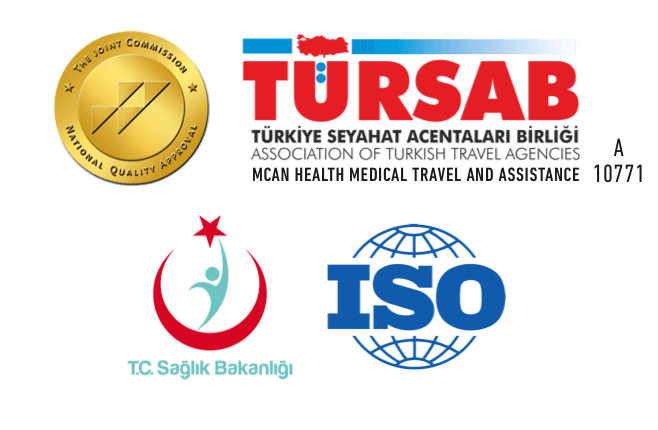 MCAN Health arbeitet mit den berühmten und erfahrensten plastischen Chirurgen zusammen. Unser Ziel ist es, Ihre plastische Chirurgie voll zu befriedigen und eine hervorragende Erfahrung in Istanbul, Türkei, zu bieten. Nachdem Sie in Ihr Heimatland zurückgekehrt sind, folgen wir Ihrem Heilungsprozess mit periodischen Nachfragen. Jeder medizinische Eingriff birgt das Risiko von Komplikationen. Auch wenn es sehr selten ist, werden Korrekturoperationen von den Vertragsärzten von MCAN Health kostenlos zur Verfügung gestellt. Darüber hinaus bietet unsere Vereinbarung mit Global Protective Solutions und Medical Travel Shield zusätzlichen Schutz für Ihre medizinische Reise und für jedes Komplikationsrisiko an. Mit MCAN Health sind Sie in den besten Händen.
Eine Veränderung nötig?
Sicherheitsorientierte Behandlung mit erfahrenen Chirurgen, kunstvolle Herangehensweise und finanziell tragbare Preise!