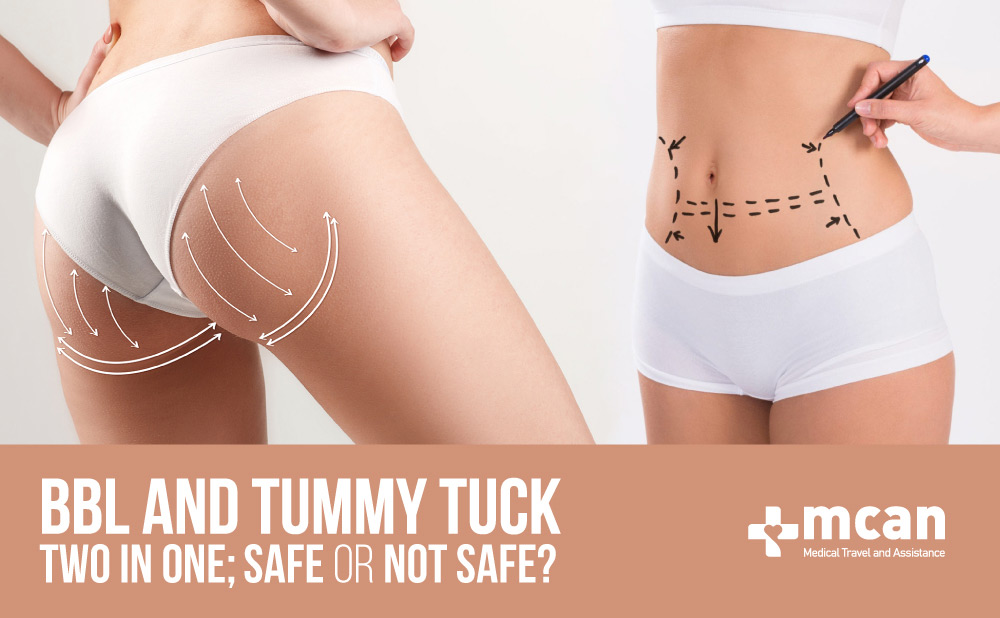 Can you get a BBL and tummy tuck at the same time?
Is it safe to have a tummy tuck and BBL at the same time?
What's the Tummy Tuck and BBL recovery process?
How to sleep after BBL and tummy tuck?
These are the most frequently asked questions by our patients. No surprise because it is one of the questions in plastic surgery which divides the surgeons. Depending on the background and experience, some plastic surgeons give a green light for a simultaneous BBL and Tummy Tuck operation; but some of them advise the opposite.
This is because each plastic surgeon is different, so is their practice. This is the very reason why we are here and writing this blog piece for you! We will try to elaborate on this question by giving opinions from two different contracted plastic surgeons of MCAN Health. Yes, we contacted two of them separately and asked the very same question to help you make the right decision, but first, let's have a quick look at BBL and Tummy Tuck:
What is Tummy Tuck?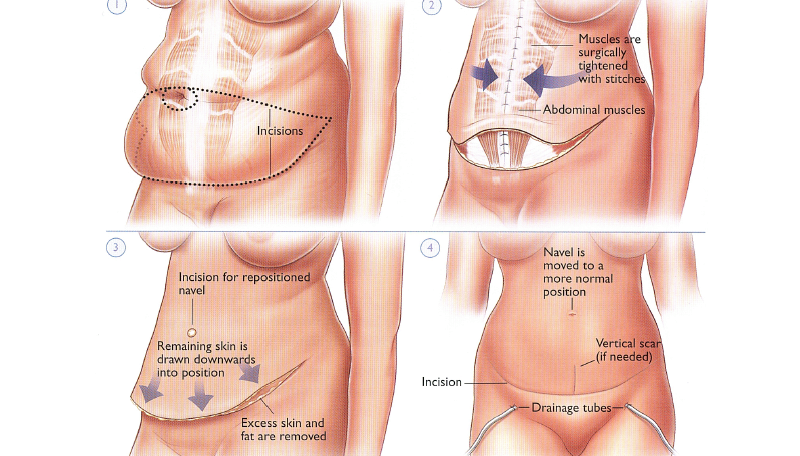 Also known as abdominoplasty, a tummy tuck is a plastic surgery procedure that aims to flatten the stomach by removing excess skin. The surgery tightens the muscles underneath the abdomen by removing the unwanted fat and skin from the middle and lower abdomen areas. This surgery is performed on the front part of your body.
What is BBL?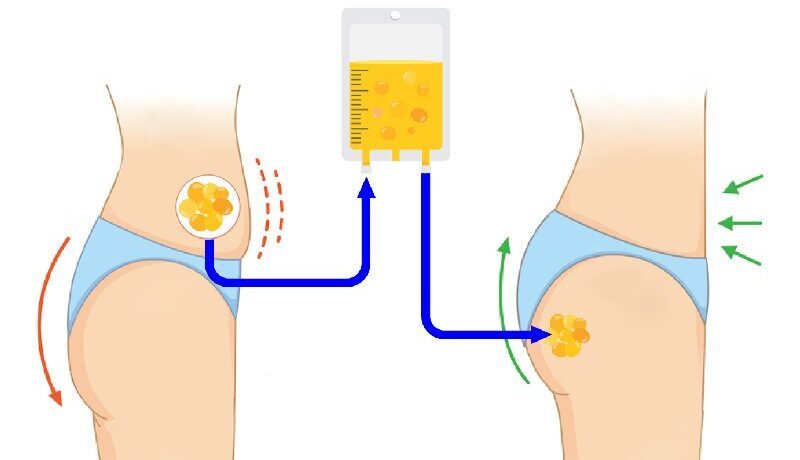 Brazilian Butt Lift (BBL) is a plastic surgery procedure that aims to enhance the size and shape of the buttocks. Your natural fat extracted by liposuction from your tummy or other parts of your body is injected into your buttocks for a fuller look.
This surgery is performed on the backside of your body. So, now we have covered the basic and necessary facts about BBL and Tummy Tuck, it is time to hear from our contracted plastic surgeons. Finally, in the end, you will have a holistic view!
Can You Get a BBL and Tummy Tuck at the Same Time?
Once you travel to Turkey for plastic surgery such as BBL or tummy tuck it sounds very logical and understandable that you may think you actually have both of them together! The extracted fat from your tummy or other parts of your body can be injected into your buttocks! It is actually a good idea!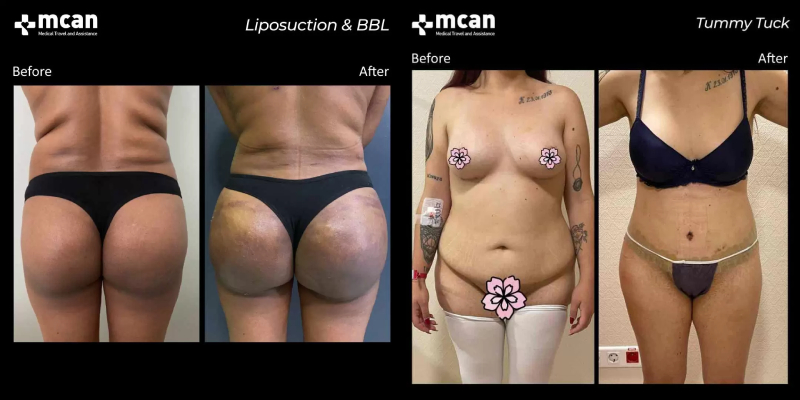 Technically tummy tuck and BBL together are possible, but only if you are sure about the skills and experience of your doctor and you are ready to take good care of your body during the recovery time! Let's not forget that your personal health condition matters equally and you can find out if you are a good candidate once you consult directly with your doctor.
In the following, you will get to read two different pieces of advice from our best-contracted surgeons who are the best doctors in Turkey with years of experience.
Dr. Omer who is in favour of a combined BBL and Tummy Tuck as long as the patient is medically fit shares his argument with some important advice to the patients who consider having both at once:

'BBL and Tummy Tuck can be performed simultaneously as long as the patient is under the age of 55 and medically fit; no chronic illnesses such as diabetes, high blood pressure, etc. We use an epidural catheter for minimal pain after the surgery which is removed 2 or 3 days after the surgery.
Dr. Habib suggests performing these two operations separately while acknowledging that technically it is possible to perform BBL and Tummy Tuck together:

'If the patient's BMI is over 40, a combined BBL and Tummy Tuck is a NO NO! Because it may increase the risk of fat embolism.  However, this does not mean that it is not possible to perform these two together. It is indeed possible. Especially when the patient travels overseas for their treatment and has limited time or when they prefer to have surgery/anesthesia once. Also, for the patients who have fat around the belly area, it is good to use this fat extracted by liposuction during BBL.
Is It Safe to Have BBL and Tummy Tuck Together?

Dr.Omer:  It is important for the patients who consider having BBL and Tummy Tuck together to know that they will stay at the hospital for 2 days and in Istanbul for at least 10 days. For Tummy Tuck, we insert a small tube into the abdomen to drain off the fluid which needs to stay there for about 5 to 10 days. 
Dr. Habib:  It is important to communicate with the patient that the expectations for BBL should be lower if these two are combined. It is because of the different sleeping arrangements. The patient will sleep on their back which will inevitably put pressure on the bum, some injected fat will lose form as a result. But again this does not mean that the patient will not be happy with the results. They will surely have enhanced buttocks thanks to fat extracted during the liposuction.'
What's the Tummy Tuck and BBL Together Recovery Process?

Dr. Omer:  During the tummy tuck and BBL recovery period they need to wear the corset that we provide for 6 months. Another important point that affects the success of the surgery is exercise and diet. Patients need to start a diet 4 weeks and exercise 6 weeks after the surgery. The aim is to lose at least 6.6 pounds (3 kilograms) per month. We provide our patients with a diet and exercise plan.'
 How to Sleep After BBL and Tummy Tuck?

Dr. Omer:  One of the common questions about a combined BBL and Tummy Tuck is about sleeping. We suggest our patients put pillows under their back and bum. This way the bum will be lifted. So, you avoid any pressure on your bum. By using an epidural catheter and these sleeping arrangements, we minimise the pain and improve the comfort of the patient. And by having BBL and Tummy Tuck at the same time, the belly area becomes slimmer thanks to 360 liposuction.
Dr. Habib:  BBL requires sleeping on your stomach after the surgery while tummy tuck requires the opposite. These sleeping arrangements are important not only for the comfort of the patient but also for the success of the surgeries. Therefore, I would suggest BBL and Tummy Tuck performed separately.

As you can see, there is no right or wrong answer to this question. The answer completely depends on your unique circumstances and your plastic surgeon's advice. Therefore, it is very important to have a personal consultation with your plastic surgeon to discuss your circumstances and expectations. In case you do not know, MCAN Health offers free consultations for you to have the combined or separated operation you need.
Which treatment are you interested in?
You can have a free consultation whenever you want!
---
---