Tratamientos de estética en Turquía
Hoy en día los tratamientos de belleza y la cirugía cosmética o plástica no son tan solo para celebridades, ya son totalmente asequibles para personas de cualquier edad, origen u ocupación que escoge la cirugía plástica o estética para mejorar su apariencia.
Sabemos lo difícil que es someterse a un tratamiento de cosmética en el extranjero. Por eso, MCAN Health ofrece paquete con todo incluido para satisfacer todas las necesidades, incluyendo billetes de avión, alojamiento, traslados del aeropuerto al hotel y a la clínica y servicio de atención al paciente.
Nuestros cirujanos plásticos en Turquía tratan pacientes de diferentes etnias procedentes de todo el mundo. Después del regreso del paciente a su país de origen, se hace un seguimiento periódico de su proceso de curación desde el Departamento de Atención al Paciente durante 6 meses. Aunque es muy poco frecuente, los tratamientos correctivos son siempre gratuitos en caso de ser necesarias.
CONSULTA GRATUITA
Déjanos tus datos y te contactaremos rápidamente.
Cirugía plástica en Turquía: el viaje
Contáctenos y converse con su representante. Dile a tus deseos y expectativas. Le solicitarán imágenes relacionadas con la operación que está planeando.
Las imágenes serán examinadas por su médico y le enviarán los comentarios con un plan.
Puede discutir su plan de tratamiento con su representante hasta que esté absolutamente satisfecho con él.
Planifique la fecha de su operación, obtenga su billete de avión y todo el resto está cubierto por su oferta de paquete todo incluido.
MCAN Health Equipo Médico
Las cirugías plásticas y cosméticas más famosas ofrecidas por MCAN Health
Precios de los tratamientos de belleza y cosmética en Turquía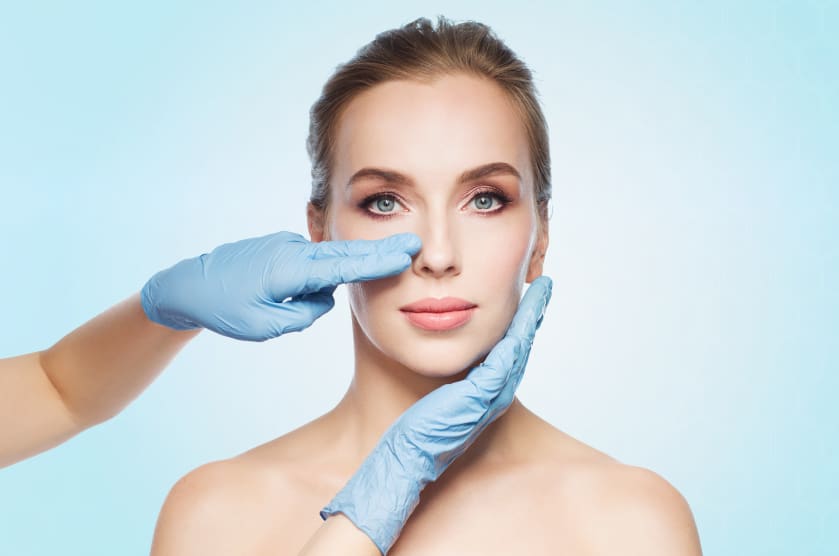 Implante de pechos: Desde €2500

Reducción de senos :Desde €2350

Levantamiento de glúteos brasileño: Desde €2750

Ginecomastia: Desde €1650

Rinoplastia: Desde €2100

Liposucción: Desde €2250

Abdominoplastia:Desde €2450
La razón por la cual Turquía es uno de los destinos más famosos para realizar tratamientos estéticos, plásticos o cosméticos es debido a la gran experiencia de los cirujanos, los excelentes resultados conseguidos y, además, con precios mucho menores que en Europa, Estados Unidos o Canadá.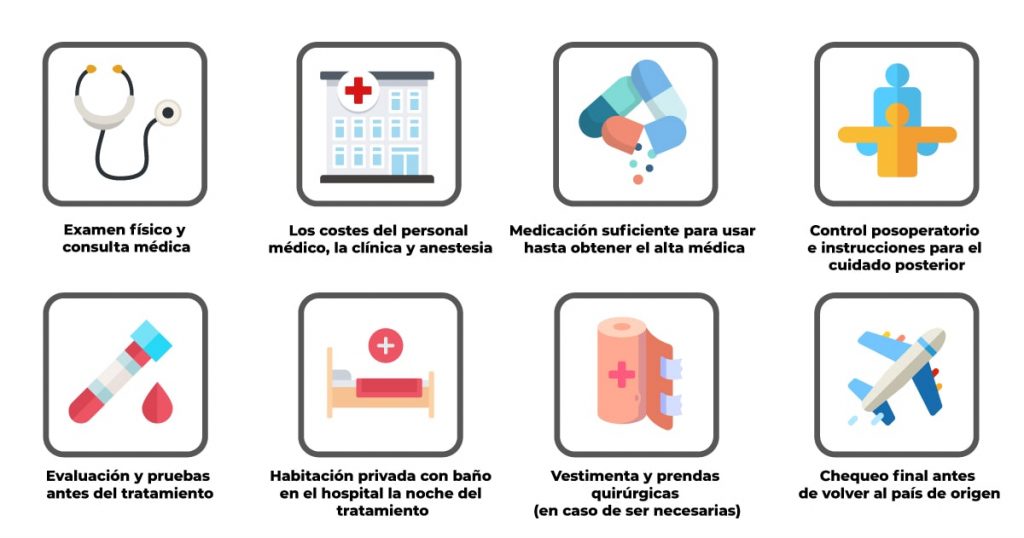 Videos de Pacientes de Cirugía plástica en Turquía con MCAN Health
Un viaje totalmente seguro con los mejores tratamientos de cirugía plástica con MCAN Health y su excelente equipo médico.
Cirugía Plástica en Turquía con MCAN Health
Paquetes que incluyen la operación, traducciones, transferencias y alojamiento
Cirugía plástica y estética en Turquía: fotos del antes y después
Desliza a la izquierda y derecha para ver el antes y después del trasplante capilar.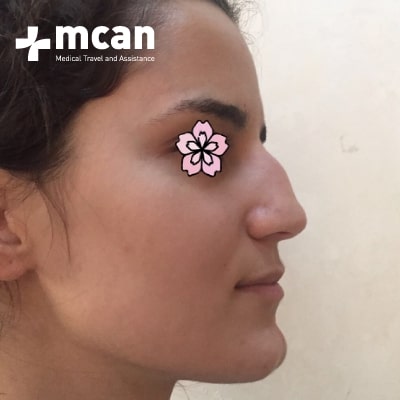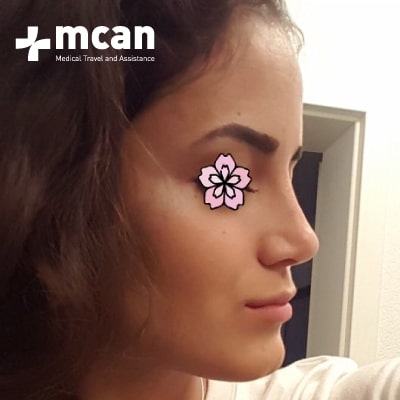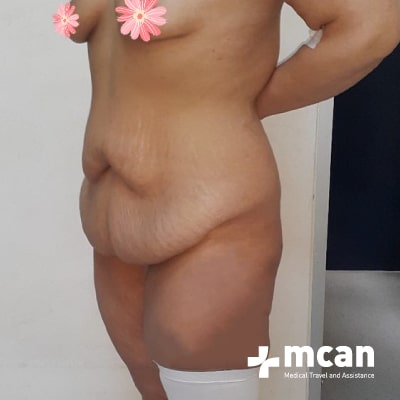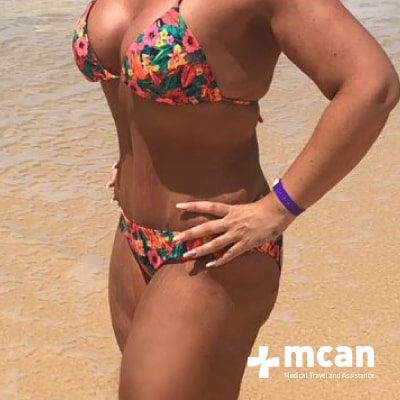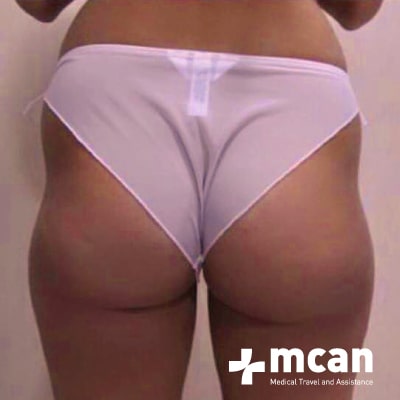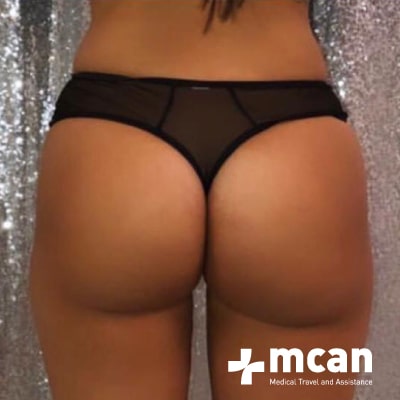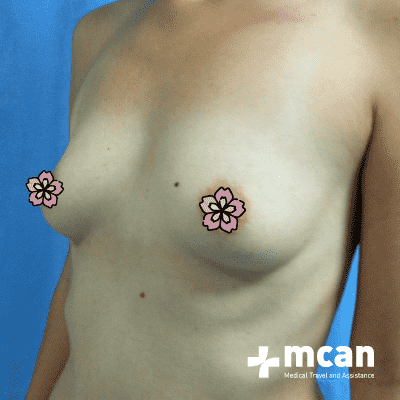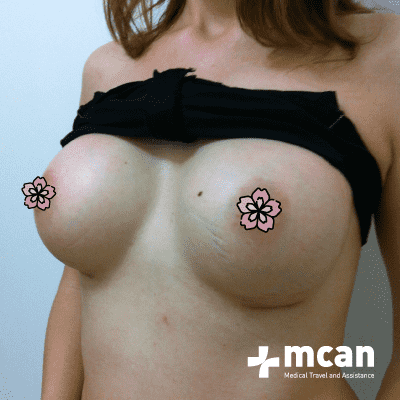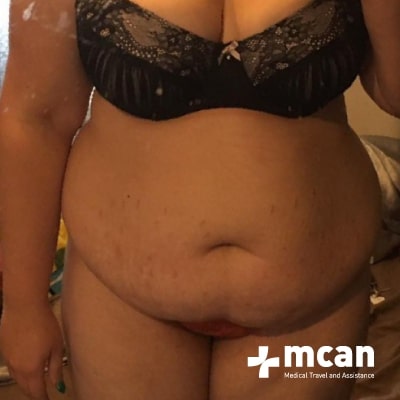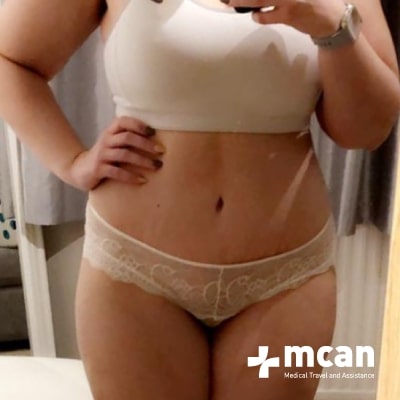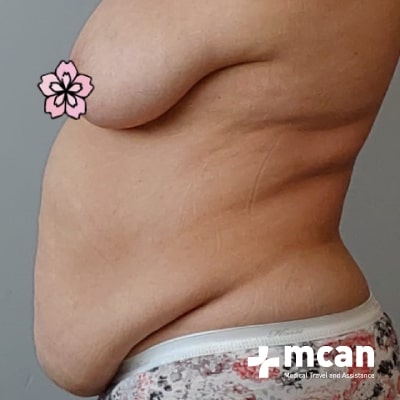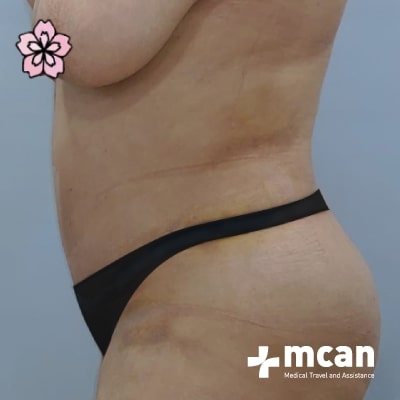 MCAN Cirugía plástica en Turquía Opiniones
I choose Mcan health after allot of research online & I'm so glad I did. I'm very happy with my results I had tummy tuck, 3 area lipo, muscle repair and breast uplift with 295 g implants. When arriving in Istanbul I was very nervous, however after meeting the team and Dr my nerves was put at ease. I couldn't be happier with how I look now. Thankyou mcan for a delightful experience and I will be back for my rhinoplasty in the next few years!
Posted 2 days ago
The staff at MCAN upon arrival to Istanbul were very organised and reassuring. They planned my whole stay to the last detail and kept in contact with me at all times. Doctor was very professional and skilled. My rhinoplasty procedure went amazingly well and the hospital facilities were very modern and clean. All in all, a professional, high quality service at an affordable price!
Posted 2 days ago
The admin staff are quick to reply and very helpful, the drivers are gentlemen, everything was straight-forward and easy. The hospital duration was a very pleasant experience with constant monitoring, the surgeon was lovely (and handsome!) and since returning home I have been advised I have 'perfect' breasts, thanks to him! I would definitely recommend this company
Posted 5 days ago
The care given in making me feel at ease and the general feeling being good around the procedure as a whole was outstanding and the nurses and staff made everything less stressful
Posted 1 week ago
This was my second procedure and have to say that I'm pretty happy with how it went. The doctor explained me exactly what can be achieved given my current condition, and made sure that the assistants carry out their tasks efficiently. Thanks again team and I'll make sure to recommend your services to friends and colleagues.
Posted 1 week ago
Amazing service from start to finish I am 4 days post op after a facelift and upper and lower eye surgery doctors driver case manager and interpreter are all amazing would reccomend troya hotel for your stay would highly recommend
Posted 2 weeks ago
Best trip for rhinoplasty I came from Holland to get a rhinoplasty. I'm so happy with the results and the whole trip went perfectly. The communication went well and my nose is healing good. I recommend this to everybody because I don't have any pain and my nose is looking beautiful already.
Posted 4 days ago
❮
❯
Cirugía cosmética en Turquía con MCAN Health
¡Ha llegado el momento de mejorar tu aparencia, remodelar tu cuerpo y aumentar tu autoestima a precios totalmente asequibles!
Últimas publicaciones de cirugía plástica de nuestro blog
Información importante de MCAN Health relacionada con Covid-19
1. ¿Sigue MCAN Health operando? Sí, MCAN Health continua ofreciendo servicio a sus pacientes y también sigue atendiendo a las personas que quieran reservar un tratamiento. 2. ¿MCAN Health acepta pacientes internacional actualmente? Debido al brote de Coronavirus, la entrada de viajeros a Turquía está restringida para 20 países, incluido España, hasta el 17 de […]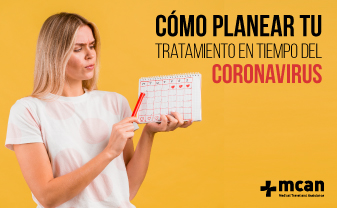 Cómo planear tu tratamiento en tiempos del coronavirus
Desde el pasado 11 de marzo, la OMS declaró que el brote de Covid-19 pandemia mundial, ya que el virus está afectando prácticamente a todos los países del mundo. El primer caso de Covid-19 se registró en la ciudad de Wuhan, China, y se extendió rápidamente a otras partes del planeta. El Covid-19 es una nueva enfermedad causada por un virus […]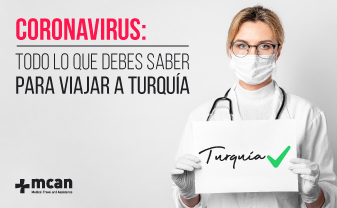 Coronavirus: todo lo que debes saber para viajar a Turquía
¿Qué es el coronavirus? También conocido como COVID-19, el coronavirus es una nueva enfermedad que afecta a los pulmones y vías respiratorias de la persona que la padece. Es causada por un virus, el Coronavirus SARS-CoV-2. Actualmente, existe una preocupación sobre este virus a nivel mundial que ya ha sido declarado pandemia. Tanto los gobiernos […]
Garantía y seguro médico de viaje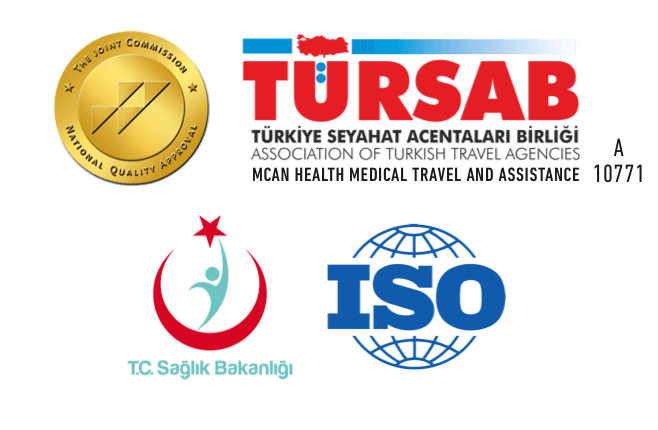 MCAN Health trabaja con los cirujanos plásticos con mejor reputación y experiencia. Nuestro objetivo es proporcionar la satisfacción total con los tratamientos de cirujía plástica y proporcionar una excelente experiencia en Estambul. Después del regreso del paciente al país de origen, hacemos un seguimiento de su proceso de recuperación de forma periódica. Sabemos que cada procedimiento médico tiene un cierto riesgo de complicaciones. Aunque es muy poco frecuente que ocurra, en caso de ser necesaria una cirugía correctiva los médicos de MCAN Health la ofrecen de forma gratuita. Además, tenemos un acuerdo con Global Protective Solutions y Medical Travel Shield que ofrecen una protección adicional para el viaje médico y para cubrir cualquier riesgo de complicaciones. Con MCAN Health estás en buenas manos.
¿Necesitas un cambio?
Tratamientos totalmente seguros a manos de equipos médicos con años de experiencia y con precios para todos los bolsillos!