Every woman is beautiful and every man is handsome, no matter the age. But thanks to facelift, you can always have a youthful look on your face.  With MCAN Health, everybody has the chance to look as in their 20's.
You only need to follow these steps:
1. Request a free consultation by filling the form.
2. We will contact you within 1 hour.
3. Get a free personalized treatment plan and quote.
FREE CONSULTATION
Leave us your number and we will get back to you soon.
Facelift, also referred to as rhytidectomy, is a plastic surgery procedure aiming to enhance the look of the face and neck by tightening and fixing sagging and wrinkled skin and skin muscles. Facelift is preferred by both women and men who want to have a more youthful appearance.
Aging which affects all of us eventually is the main reason for losing the elasticity of the skin along with gravity, exposure to sunlight, smoking, environmental conditions, alcohol consumption, and stress. Losing the elasticity of the skin causes unwanted wrinkles and lines which are associated with aging and tiredness even though we may feel the opposite.
The difference between how we look and how we feel can cause unhappiness with the look, low self-confidence, and distress. Facelift surgery offers a great opportunity for people who want to look as young as they feel. If you want to have a complete rejuvenation on your face and look, you can combine facelift surgery with eyelid surgery or facelift surgery with neck lift surgery.
Facelift is among the most popular plastic surgeries for both women and men. Facelift abroad is preferred by an increasing number of people because of high-quality treatment for affordable costs. Facelift in Turkey is becoming more and more popular among people who prefer having facelift abroad.
Facelift in Turkey
All-Inclusive Packages include operation fees, multilingual patient host, transfers and accommodation
Who is the Good Candidate for Facelift in Turkey?
You would be a good candidate for facelift in Turkey if you are generally healthy (if you do not have any medical condition that would prevent you from having surgery) and if you:
are bothered with the wrinkles or loose skin on your face
are tired of hiding your neck due to sagging skin
feel insecure about the "tired" look of your face
want to boost your confidence and esteem
do not want to have a conflict between how you feel and how you look
Why is MCAN Health the Best for Facelift in Turkey?
MCAN Health's facelift surgeons are highly talented and experienced. They have been working with women and men from different ethnic and age backgrounds. Thanks to their experience and talent, they provide our patients with the best results.
Patients choosing MCAN Health often share that they are happy not only with the quality of treatment but also with the service. MCAN Health is the best for facelift in Turkey because MCAN Health always prioritises patients' well-being and satisfaction.
MCAN Health's Facelift in Turkey offers you
facelift with the highest technology
facelift at accredited hospitals
facelift with affordable costs
patient-centred service
facelift with no visible scars
natural and youthful-looking results
affordable facelift packages that include:

accommodation,
airport transfers,
multi-lingual patient host assistance
Please contact us now to learn more about these packages.
Turkey offers more affordable facelift surgery compared to the UK, US, and other European countries. It is mainly because of lower labour and operation costs in Turkey which inevitably affects the cost of a facelift for the sake of the patients.
The cost of a facelift can vary greatly depending on the clinic and the extent of the treatment. But for instance, in the UK, you may need to be ready to pay as much as £10,000 for a facelift which is not affordable for many people. This is the main reason why people from these countries, where labour and operational cost inflates the treatment costs,  choose to travel to Turkey where they can access a high-quality facelift for affordable costs.
When you need to choose where to have your facelift in Turkey, it is very important to have your consultation with an experienced and qualified plastic surgeon. This is why MCAN Health is here to support you.
Facelift in Turkey with MCAN Health
It is time to enhance your appearance, have a spectacular facial rejuvenation, increase self-confidence and feel more attractive with affordable prices!
Facelift in Turkey Before After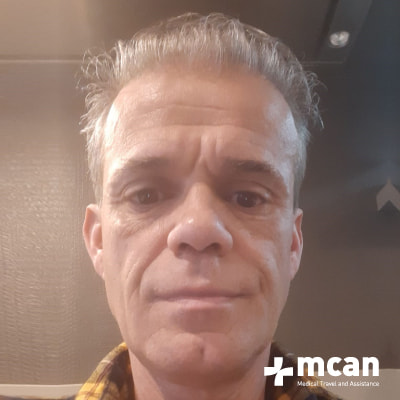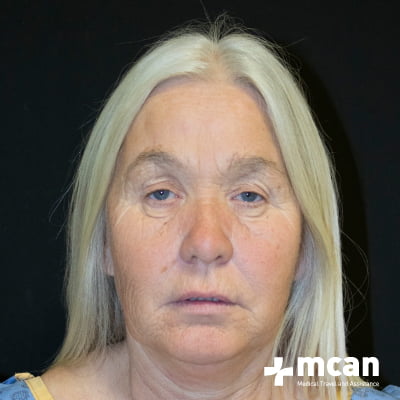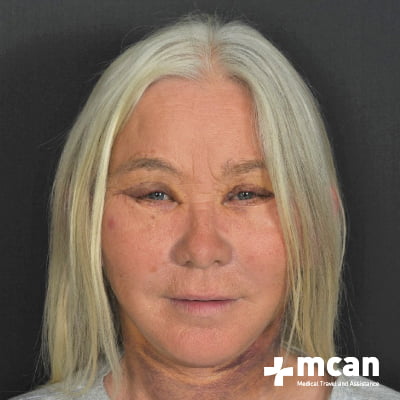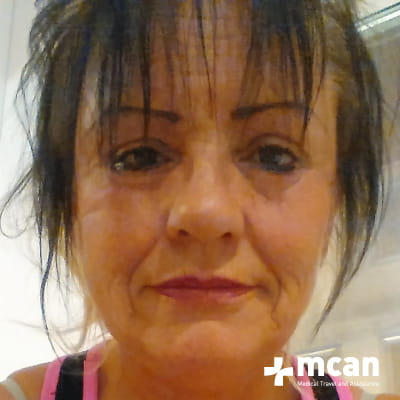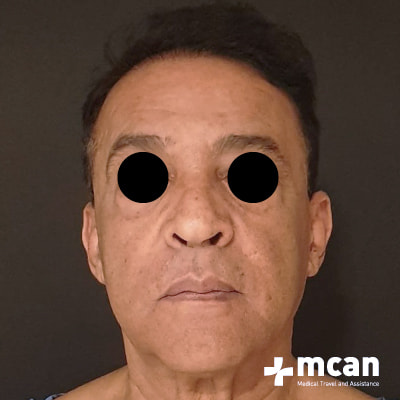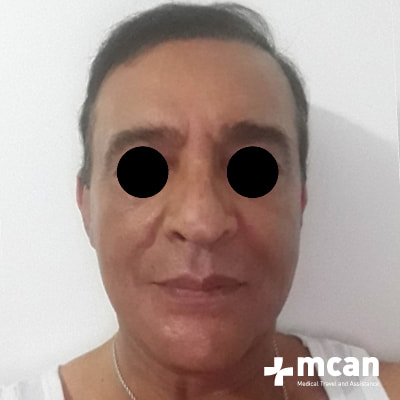 MCAN Health Facelift in Turkey Reviews
I choose Mcan health after allot of research online & I'm so glad I did. I'm very happy with my results I had tummy tuck, 3 area lipo, muscle repair and breast uplift with 295 g implants. When arriving in Istanbul I was very nervous, however after meeting the team and Dr my nerves was put at ease. I couldn't be happier with how I look now. Thankyou mcan for a delightful experience and I will be back for my rhinoplasty in the next few years!
Posted 2 days ago
The staff at MCAN upon arrival to Istanbul were very organised and reassuring. They planned my whole stay to the last detail and kept in contact with me at all times. Doctor was very professional and skilled. My rhinoplasty procedure went amazingly well and the hospital facilities were very modern and clean. All in all, a professional, high quality service at an affordable price!
Posted 2 days ago
The admin staff are quick to reply and very helpful, the drivers are gentlemen, everything was straight-forward and easy. The hospital duration was a very pleasant experience with constant monitoring, the surgeon was lovely (and handsome!) and since returning home I have been advised I have 'perfect' breasts, thanks to him! I would definitely recommend this company
Posted 5 days ago
The care given in making me feel at ease and the general feeling being good around the procedure as a whole was outstanding and the nurses and staff made everything less stressful
Posted 1 week ago
This was my second procedure and have to say that I'm pretty happy with how it went. The doctor explained me exactly what can be achieved given my current condition, and made sure that the assistants carry out their tasks efficiently. Thanks again team and I'll make sure to recommend your services to friends and colleagues.
Posted 1 week ago
Amazing service from start to finish I am 4 days post op after a facelift and upper and lower eye surgery doctors driver case manager and interpreter are all amazing would reccomend troya hotel for your stay would highly recommend
Posted 2 weeks ago
Best trip for rhinoplasty I came from Holland to get a rhinoplasty. I'm so happy with the results and the whole trip went perfectly. The communication went well and my nose is healing good. I recommend this to everybody because I don't have any pain and my nose is looking beautiful already.
Posted 4 days ago
❮
❯
Latest Facelift Posts From Our Blog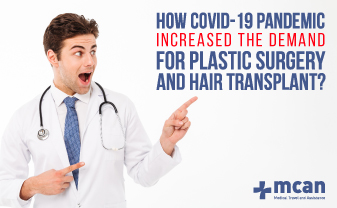 How The Covid-19 Pandemic Increased The Demand For Plastic Surgery And Hair Transplant?
This might be surprising for some but plastic surgeons and clinics globally report an increase in the demand for plastic surgery and hair transplant. While most industries have been struggling nowadays due to the pandemic, thanks to higher demand from the patients, plastic surgery and hair transplant are on the rise. According to the American […]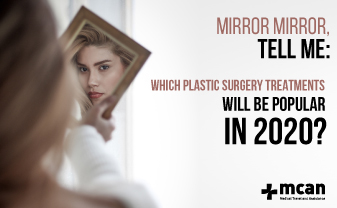 "Mirror, mirror tell me… more about Facial Rejuvenation…"
When you look at the mirror, you should not ask the mirror anything; when you look at the mirror you ought to see a beautiful self; confident and content, that's it! But if you cannot see a happy and content You in the mirror and are bothered about the wrinkles, fine lines, or asymmetry, please […]