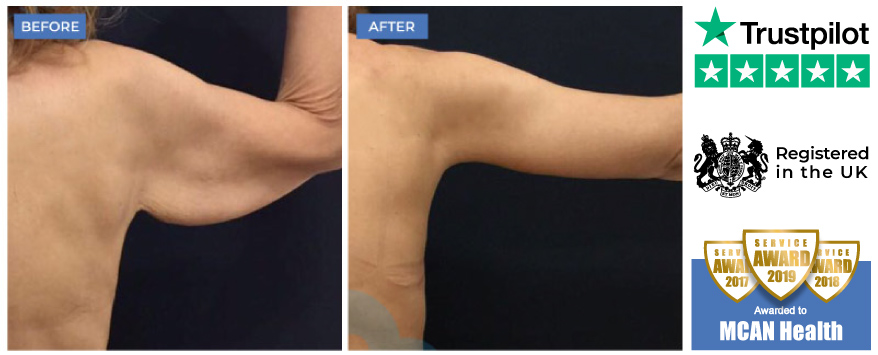 Arm Lift Turkey, Arm Reduction and Fat Removal 2023
Operation | Techniques | Advantages | Recovery | Cost | Overview | Results | Before & After | Reviews
If the gesture of waving goodbye bothers you, or makes you feel uncomfortable, you might want to know more about arm lift surgery Turkey. MCAN Health offers the best medical services at the most affordable arm lift cost Turkey. If you want to receive personalized information, all you have to do is:
1. Request a free consultation by filling the form.
2. We will contact you within 1 hour.
3. We will send you a free personalized treatment plan and quote.
What is Arm Lift Surgery?
An arm lift, also known as Brachioplasty, or arm reduction surgery, is a medical procedure performed to remove and reduce excess sagging skin on the upper arm area.
Arm lift surgery Turkey aims to:
Tighten supportive tissue
Soothe the shape of the upper arm
Reduce fat pockets on the upper arm
Sagging skin on the upper arm area can happen due to genetics, aging, or to sudden weight changes. Oftentimes, it cannot be corrected by exercise. In such cases, arm lift in Turkey can provide the solution you need, at the best arm lift Turkey prices.
How is Arm Lift Turkey Performed?
Arm lift surgery Turkey is performed following a variety of methods, depending on each patient's case and medical history. During your brachioplasty Turkey consultation, your surgeon will determine the type of invisible arm lift surgery that best suits you, and will mark the incision lines accordingly.
After the necessary blood and X-ray tests are carried out, you will be put under anesthesia. Your surgeon will then remove excess skin and fat on your arms. They may need to proceed with liposuction before making the incisions so a better tightening is made possible.
After excess skin and fat are removed, incisions are carefully sutured to give the arm a firm and smooth look and prevent scar tissue from forming.
Finally, dressings and garments will be put on to conclude the arm lift in Turkey.
Techniques of Arm Lift Surgery
Brachioplasty Turkey is performed through one of the following methods:
Upper Arm Liposuction in Turkey:
This is an arm fat removal procedure that does not involve any incisions or scars. It is usually operated on patients who don't have any extra skin but have excess fat on their upper arm.
Invisible Arm Lift Surgery:
This kind of arm lift is performed on patients who have minimal extra skin, the incisions are very reduced and the scar almost invisible.
Upper Arm Liposuction in Turkey:
This is a more invasive arm reduction surgery, usually operated on patients who have experienced a dramatic weight loss, probably due to a weight loss surgery. Depending on the case, the incision could cut from the elbow to the armpit.
The types of incisions in Arm Lift
Here is our list of the different arm lift in Turkey incisions usually performed.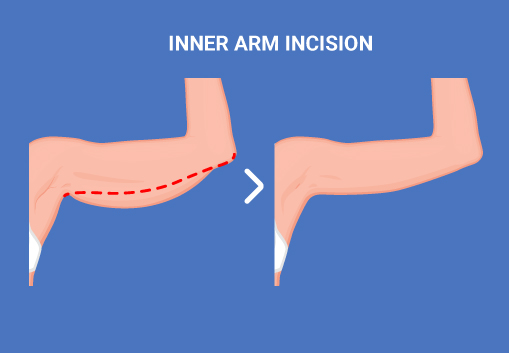 Inner Arm Incision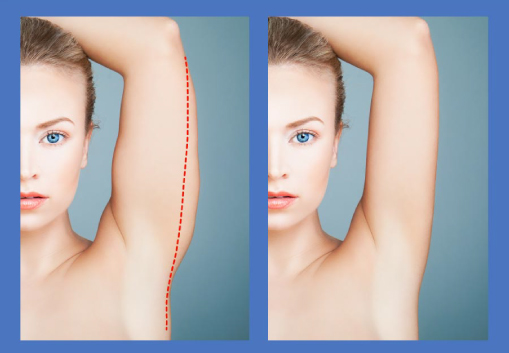 Back Arm Incision
Minimal Incision
Who is the Good Candidate for Arm Lift Surgery in Turkey?
You are the right candidate for Arm Lift in Turkey if you:
Have a significant excess of skin on your arm and keep your weight stable
Are healthy and do not have any medical problems that could interfere with the healing or surgical process
Want to benefit from the best arm lift surgery Turkey cost
Have realistic expectations about the final result
Advantages of Arm Lift Surgery Turkey
MCAN Health works with the best national surgeons at the most affordable arm lift cost Turkey. MCAN all-inclusive packages are designed so you do not have to worry about transportation, accommodation, tourism or food.
Here is what brachioplasty Turkey with MCAN offers you:
A free online consultation with the best arm lift surgeon in Turkey
Accommodation at one of the best hotels in Istanbul
A 1 night stay at a top-notch hospital with all services included
Nursery at your hotel after discharge
Follow-up services for up to 12 months after your arm lift Turkey
Private transportation with your personal driver
Istanbul city tours
The best arm lift surgery cost Turkey
MCAN Health is certified by the Turkish Ministry of Health and by European authorities, do not hesitate to contact us for a free online brachioplasty Turkey consultation!
Arm Lift Recovery
Patients wake up from arm lift surgery clothed with a pressure garment that accelerates the healing process. Occasionally, drains might leak blood or extra fluid. Painkillers will be administered to alleviate the soreness, which will rapidly diminish after the first few hours.
MCAN Health doctors and nurses will be with you at all times to follow your recovery process, both at the hospital and at your hotel. They will provide you with instructions about all you have to do. They will also help you to remove the pressure garment and the drains when the time comes. Dissolvable stitches will be used, so these will not have to be removed, as they will be naturally absorbed.
Here is what brachioplasty Turkey with MCAN offers you:
What to Do After Arm Lift Surgery?
Patients should take all medications and creams prescribed
2.5 litres of water should be consumed each day
Patients should walk while keeping their arms straight
Patients should keep their arms below shoulder height
Day of the Arm Reduction Surgery
Patients should not drink or eat anything 12h prior to the surgery. They may shower in the morning of the operation. Comfortable, baggy clothes are recommended. They should not bring any jewelry or valuables to the hospital, these will have to be removed.
What Not to Do After Arm Lift Surgery? Post-Op
All kinds of physical activity should be avoided for at least 1 month. If they involve arm mouvement (even if light), activities should be avoided for as long as 8 weeks. Heavy activities should be avoided for 3-4 months.
Patients should not shower until surgeons give their consent.
Arms should rest on pillows as much as possible, particularly while sleeping.
The operation area should be kept away from sunlight for a year to avoid any discoloration.
If you want more aftercare information, make sure you click on this link to access more detailed instructions.
Arm Lift Cost Turkey
Arm lift Turkey prices are subject to change depending on the method employed during the operation and the patient's medical condition. In general, arm lift surgery Turkey cost is approximately 50% less than in the UK, the US or Europe. The more affordable arm lift surgery cost Turkey is explained by lower labor costs in Turkey, the comparatively lesser value of the currency and government subsidies to the Turkish medical tourism industry.
Affordable arm lift Turkey prices attract more patients to our country than to any other European nation, meaning that Turkish surgeons are also more experienced than their European peers.
Arm Lift Turkey Overview
Operation:

Arm Lift

Operation Goal:

To get rid off sagging skin on arms, to make arms firmer.

Operation Time:

1 to 2 hours

Type of Anesthesia:

General anesthesia

Side Effects:

Temporary swelling, numbness and, bruising.

Risk:

Infection, changes in skin sensation.

Recovery Time:

1 to 2 weeks.

Scarring:

Depending on the incision type, generally very minimal.
Arm Reduction Surgery Results
Arm lift results will be permanent and life-long if no drastic weight loss or gain takes place. The natural aging process will continue to go, however, meaning that skin might get loose again after a certain point if no exercise is undertaken. However, good life habits and sport will keep your skin tight on your arm. Whatever the case might be, skin sagginess on the arm will be less noticeable after the operation.
An arm lift in Istanbul represents a great opportunity to improve your appearance and self esteem for the most affordable arm lift cost Turkey. Do not hesitate to contact us to receive more medical information for free.
Arm Lift Turkey Reviews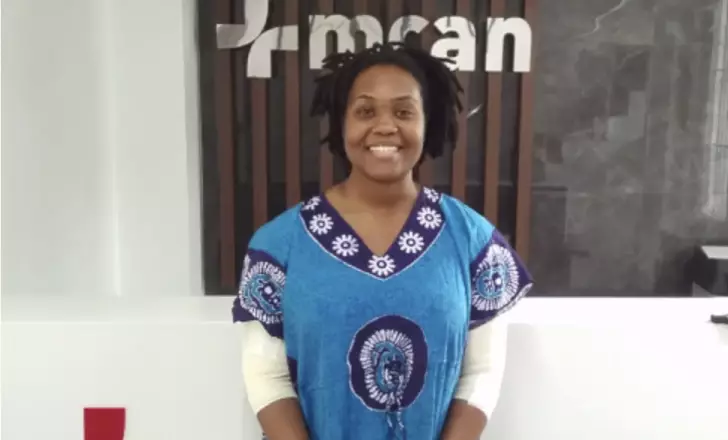 I came from Ireland to have my liposuction, abdominoplasty and BBL in Turkey. I definitely recommend MCAN Health. They've been really really great and helpful. I thought the language barrier would be a little difficult, but everyone was so helpful that I had a great time. You should go with MCAN Health for any of your plastic surgery.
Alex from Ireland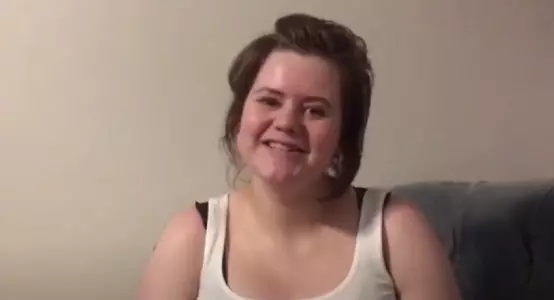 I am Chantel from the UK. I came to Istanbul to have my breast surgery with MCAN Health, very happy with service! The hospital is amazing, the surgeon is very very good, all the staff is very very helpful. The communication, the care and the guidance is flawless. I'd recommend it to every person. I love MCAN Health and I love my boobs!
Kate from United Kingdom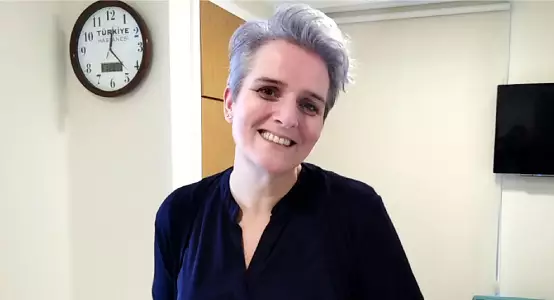 I am nearly 50 years old and part of my big journey was having tummy tuck and liposuction and I am so glad I found MCAN Health. They were helping me here and now. The surgery is done and now I have a body I never had before. I am very pleased with my doctor and all his colleagues in the hospital because it was great and if you ever consider to have plastic surgery in Turkey, consider MCAN Health.
Monique from Netherlands
Why Should You Choose MCAN Health to Have Arm Fat Removal in Turkey?
You should come have your arm lift surgery with MCAN Health because we offer:
The most experienced and talented surgeons
State of the art technology
Minimal scarring
Natural-looking arm lift results
Excellent patient care service
Excellent post-op follow-up and support
The most cost-effective arm lift surgery Turkey cost