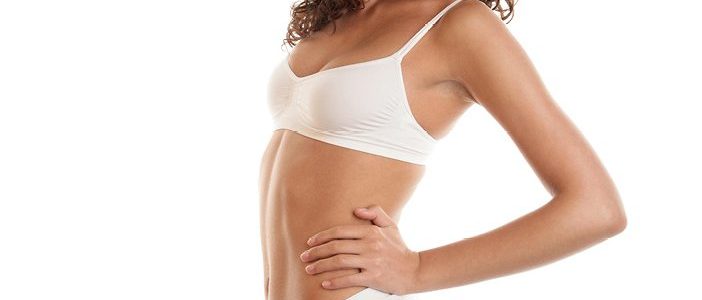 What is een Mommy Makeover?
Het lichaam van een vrouw krijgt tijdens de zwangerschap en de bevalling nogal wat te verwerken. En na de bevalling zijn daarvan vaak de sporen goed te zien. Hangende borsten of vormverlies van de borsten, verslapping van de buikspieren met als gevolg een hangende buik, vetophoping op de heupen, op de dijen, de billen, de buik.
Vrouwen gaan als gevolg hiervan vaak sporten. Of op een dieet. Soms helpt dat en zie je na enige tijd het resultaat ervan. Soms helpt het niet voldoende.
Een Mommy Makeover is een operatie die daar in één keer wat aan doet en je het lichaam teruggeeft dat je had voordat er een baby op komst was.
Welke Chirurgische ingrepen kunnen onderdeel uitmaken van een Mommy Makeover?
U overlegt dit natuurlijk met de dokter, aangezien het een reeks van ingrepen binnen één operatie betreft. Verschillende delen van het lichaam kunnen worden behandeld:
Buik: Om het overtollige vet ronde de buik weg te halen is liposuctie een goed middel. Als de buik aangetrokken moet worden of platter moet worden gemaakt wordt een buikwandcorrectie – tummy tuck  uitgevoerd.
Borsten: Bij hangende borsten worden de borsten gelift. Als u uw borsten groter wilt en steviger zal uw dokter mogelijk een combinative voorstellen van een borstlift en een borstimplantaat.
Billen & Dijen: Als u last hebt van hangende billen zijn een billenlift of een Brazilian Butt Lift een goed middel. Hierdoor zal het volume van uw billen toenemen en zullen de billen omhoog worden getrokken. Als u de binnenkant van uw dijen te wijd vindt kan een dijlift worden uitgevoerd om uw dijen de gewenste vorm te geven.
Arm: Als u last hebt van flubberarmen zal na een armlift de loshangende huid verdwenen zijn.
Vagina: Vaginoplastie is mogelijk om de vaginale strakheid te herstellen.
Wanneer zou u aan een Mommy Makeover kunnen gaan denken?
Als u stopt met borstvoeding en besluit niet nogmaals zwanger te worden,
Als last hebt van hangende borsten na de borstvoeding,
Als u een slappe huid hebt rond uw buik of juist een vooruitstekende buik hebt,
Als u overtollig vetweefstel hebt.
Dan bent u wellicht de ideale kandidaat voor een Mommy Makeover.
Hoe wordt een Mommy Makeover uıtgevoerd?
Een Mommy Makeover wordt uitgevoerd onder volledige narcose en u wordt voor de operatie opgenomen in de kliniek. Het is dus geen poliklinische operatie. De duur van de operatie hangt sterk af van de hoeveel wensen u tijdens de operatie na overleg met uw doctor laat uitvoeren.
Instructies vóór de operatie:
U ontvangt uw instructies van uw MCAN Health chirurg. Een aantal van die instructies kunnen zijn:
U moet 2 weken voor de mommy makeover stoppen met roken.
Als u diabetes hebt, of last hebt van een lage of hoge bloeddruk, dient u uw dokter hierover te informeren
U moet vanaf op z´n minst 1 week voor de operatie geen alcohol meer drinken.
U dient vanaf 2 weken voor de ingreep bepaalde medicijnen te vermijden, zoals bloedverdunners, aspirin, ibuprofen, etc..
Instructies voor ná de operatie:
U ontvangt uw instructies van uw MCAN Health chirurg. Een aantal van die instructies kunnen zijn:
– Aangezien het een combinatie van ingrepen betreftç bedraggt de hersteltijd na de operatie ongeveer 2 weken
– Na de operatie hebt u waarschijnlijk dorst. Water is dan het beste midddel, ook om de medijnen die u voor de operatie hebt moeten slikken uit het lichaam af te voeren
– U dokter schrijft u pijnstillers voor. Deze helpen u de pijn te verzachten.
– De eerste 6 weken na de operatie moet u nog niet gaan sporten
– Drainage buisjes worden geplaatst onder de huid tijdens de operatie. U krijgt na de operatie instructies hoe hiermee om te gaan
– Na de operatie krijgt u compressiekleding te dragen om de kans op een zwelling tegen te gaan
Voordelen van een Mommy Makeover in Turkije door MCAN Health:
Door verschillende ingrepen te combineren heft u maar één herstelperiode
Het spaart een hoop geld om verschillende ingrepen te combineren in één operatie
U gaat maar één keer onder volledige narcose. Dat is veel beter voor het lichaam.
U kunt de kleren weer dragen die u maar wil
U krijgt u zelfverzekerdheid terug
GRATIS CONSULTATIE
Laat uw gegevens achter en we nemen zo snel mogelijk contact met u op.