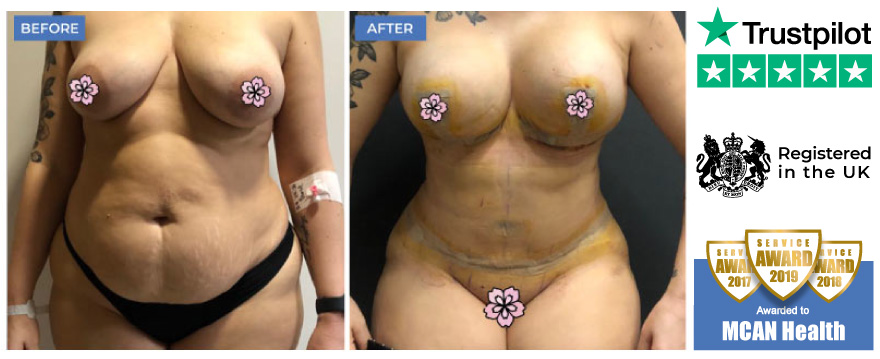 Mommy Makeover Turkey, Surgery Price 2022
Operation | Procedures | Surgeons | Benefits | Cost | Overview | Package | Before & After | Recovery | Reviews | FAQs
Mommy Makeover Turkey is chosen by thousands of patients who decide to match their physical appearance with their youthful spirit. Don't let birth-giving stop you! MCAN surgeons will advise you about the best procedure in a free, online consultation. All you have to do is:
1- Fill in the contact form
2- Our medical experts will get in touch with you in less than 1h
3- You will receive a personalised treatment plan
What is a Mommy Makeover?
A mommy makeover is a combined plastic surgery treatment aiming to reverse the effects of pregnancy and breastfeeding.
Mommy makeover in Turkey generally involves the removal of excess skin on the belly, giving a good shape to the breasts by a breast uplift or breast enlargement, and reducing stubborn fat. Mommy makeover may also include buttocks and vagina operations.
While pregnancy and breastfeeding are an amazing experience for most women, they may result in some deformation of the body. During pregnancy, women gain weight and their skin often loses elasticity. Similarly, breastfeeding may result in sagging breasts.
To get back their pre-pregnancy bodies, most women try diets or exercise. But it is not always possible to revert the changes following such methods due to daily responsibilities and the resistance of the body.
That is why many women opt for a mummy makeover Turkey as a good solution to regain their pre-pregnancy shape in a safe and fast way.
How is Mommy Makeover Performed?
Mommy Makeover Turkey is performed under general anesthesia. The length and extent of the surgery depends on the patient's individual needs and desires.
The Mummy Makeover Turkey operation is performed as a combined surgery. As long as the patient is medically eligible for the intervention, the treatment plan is established to achieve an overall tightening of the whole body. A mommy makeover is an "all-in-one surgery", as multiple parts of the body are reshaped.
The biggest advantage of such combined surgeries is that the patient can see a dramatic change in a very short time. If the operations were done separately, the patient would have to wait for years and go under general anesthesia several times to achieve the same results. Hence why a Turkey Mummy Makeover is a better option than several, sequential surgeries.
Mommy Makeover in Turkey
A Turkey is one of the most famous medical tourism destinations in the world, attracting thousands of patients every year. The interest in the Turkish medical sector is explained by various factors.
The most important one is probably the relatively cheaper mommy makeover cost Turkey compared to other European countries. Moreover, the excellence of Turkish medical facilities and great mommy makeover Turkey reviews also contributed to widen the good reputation of Turkish medical services in the international scene. You can check our mommy makeover before and after Turkey photos to get a glimpse of what we are talking about.
The Turkish economy, centred around the touristic sector, also makes it the perfect choice for patients who want to combine a medical intervention with the pleasures of discovering a new country
Mommy Makeover Surgery Procedures
A Mummy Makeover Turkey is not a defined kind of surgery, but a set of several cosmetic procedures. This means that patients have to establish their own personalized intervention with their surgeons.
According to your needs, MCAN Health's contracted doctors may perform any combination of the operations listed below.
Liposuction
Due to weight gain during pregnancy, you may end up with unwanted fat. Liposuction can be used to remove stubborn fat on different parts of your body.
Breast Augmentation / Uplift / Reduction
Breastfeeding may result in sagging breasts or breasts may lose their form. To have firmer breasts, you can have a breast uplift. If you want your breasts to be bigger as well, your doctor may suggest a combination of a breast uplift surgery and breast implants.
Thigh lift
Weight fluctuations may cause sagging skin around your thighs. A Thigh Lift may be done to give a shape to your inner thighs.
Vaginoplasty
Normal birth may result in some deformation of the vagina. If you are bothered about your post-pregnancy vagina, a vaginoplasty can be performed to restore vaginal tightness.
Tummy Tuck
Even if you lose weight after pregnancy, you may have excess skin especially around your abdomen area. A tummy tuck would be a great option to get rid of excess skin and tighten or flatten your belly
BBL
If you have a sagging butt, a Butt Lift or Brazilian Butt Lift operation may be the solution. By using one of these methods, your doctor will lift the sagging butt and add some volume.
Arm lift
Weight fluctuations may cause flabby upper arms, an arm lift can also be performed. An arm lift will tighten the loose skin on your upper arms.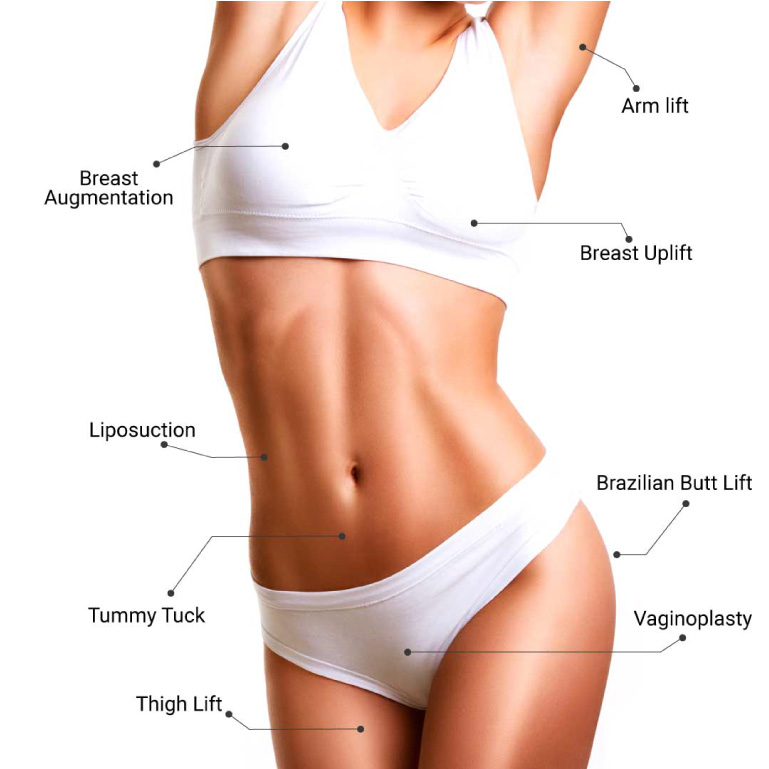 Best Plastic Mummy Surgeons In Turkey
MCAN Health relies on the collaboration of some of the best surgeons in the country to perform Turkey Mummy Makeover at the best Mommy Makeover Turkey price. MCAN Health surgeons are rigorously selected according to their success rate and their international accreditations. They have reached international recognition through the publication of acclaimed scientific researches and the acquisition of prestigious certifications such as the ones provided by ISAPS and EBOPRAS.
According to Dr. Habib, the success of a Mommy Makeover operation will greatly depend on the number of operations selected, as not all of them can be performed at the same time or with the same expectations of success.
His colleague, Dr. Ömer, mentions the importance of carefully following aftercare instructions to accelerate the recovery process and get the best results. .
Do not hesitate to fill out our consultation form to be contacted by one of our medical experts. They will establish the best medical plan for you and give you the total Mommy Makeover cost Turkey as soon as possible, online, for free.
Who is the Right Candidate for Mommy Makeover Surgery in Turkey?
You may be eligible for a mommy makeover if:
You want to reverse the effects of pregnancy and breastfeeding:

Your breasts are sagging after breastfeeding
You have loose skin around your belly or a protruding abdomen
You have stubborn fat on your body
Your butt lost its volume
You want to tighten your thighs, arms, and vagina

You are done with pregnancies
You are fit to have surgery
You want to enjoy our great Mommy Makeover Turkey price
Benefits of Mommy Makeover Turkey by MCAN Health
Having your mommy makeover with MCAN Health means:
Having your surgery performed by highly qualified and experienced surgeons
Having your surgery at a hospital equipped with the latest technology
Receiving excellent care before and after your mommy makeover
Having the highest quality treatment and patient care at affordable costs
Last but not least, feeling comfortable and happy in your new body; no more hiding your body!
How Much Does Mommy Makeover Cost Turkey?
A mommy makeover is a combination of different plastic surgery procedures, meaning that your final mommy makeover cost Turkey will depend on the surgeries you choose to have. As an estimate, you may consider that the total mommy makeover Turkey price is approximately 50%-70% cheaper than in the USA, the UK or in the rest of Europe (this includes flights, hotel accommodation, transport in Istanbul, nursery services and post-op follow-up). The cheaper mommy makeover cost Turkey is explained by the lower value of the national currency, the cheaper labor costs and government subsidies to the medical industry.
Moreover, cheaper mommy makeover Turkey prices attract more patients to Turkey than to any other European country, meaning that Turkish surgeons are also more experienced than their European peers.
Mummy Makeover Turkey Overview
Operation:

Mommy Makeover

Operation Goal:

To reverse the negative effects of pregnancy and breastfeeding on your body.

Operation Time:

4 to 6 hours (depending on the number of surgeries you have)

Type of Anesthesia:

General

Side Effects:

Temporary swelling, inflammation, and bruising.

Risk:

Skin trauma, infection, fluid accumulation.

Recovery Time:

Full recovery and final results can be seen after 6 – 12 months. After the surgery, you can go back to your daily routine in 7 to 14 days.

Scarring:

None.
Full Body Lift Surgery All Inclusive Package
MCAN Health offers its patients the following all-inclusive package for their Turkey Mommy Makeover operation:
Surgery at the Best Hospitals
MCAN Health patients are operated at Turkiye Hastanesi, Derindere and Cerrahi hospitals, which are among the best in the whole country, with the latest technology and the best medical staff.
Accommodation at 5 Star Hotels
Enjoy the views and excellent services of some of the most elegant hotels in Istanbul.
Private Transportation in Istanbul
You will be picked up and dropped by our private MCAN drivers at all times from everywhere (airport, hotel and hospital). Don't worry about anything, we got you!
The Best Surgeons at your Service
The person operating you will be one of the top professionals in the country, certified by international authorities and with decades of successful medical experience.
Nursery Services at your Hotel
MCAN Health is proud to be the first medical tourism company in Turkey to offer nursery services at our patient's hotel accommodation.
Post-Op Follow-Up
MCAN Surgeons will remain at your full disposal for 12 months after the operation, answering any queries you may have and assisting you with everything.
Plastic Makeover Recovery In Turkey
A Turkey Mommy Makeover is an invasive procedure, involving multiple surgeries and general anesthesia. This means that the recovery is not the easiest, but MCAN surgeons and nurses will be there with you all along your recovery process:
1st week: This will be the most difficult part. You will be given painkillers to deal with the soreness. You will spend most of this time in bed, with very limited movement possibilities
3rd week: This week might be the most demanding psychologically, as patients will start feeling better, but not as good as they might have hoped (the process is slower than they would like it to be). Hold on!
5th week: Patients can now even resume sports activities, if done with low intensity. Swelling will be pretty much gone by now and incisions closed.
2nd week: Soreness and tiredness will persist, but more movement will be possible now. Patients will still remain most of this time in resting position, laying down.
4th week: The soreness has now greatly been reduced and energy is coming back day by day.
Note: it may take up to a whole year for the final results to be visible and the healing process to be fully over.
Mummy Makeover Turkey Reviews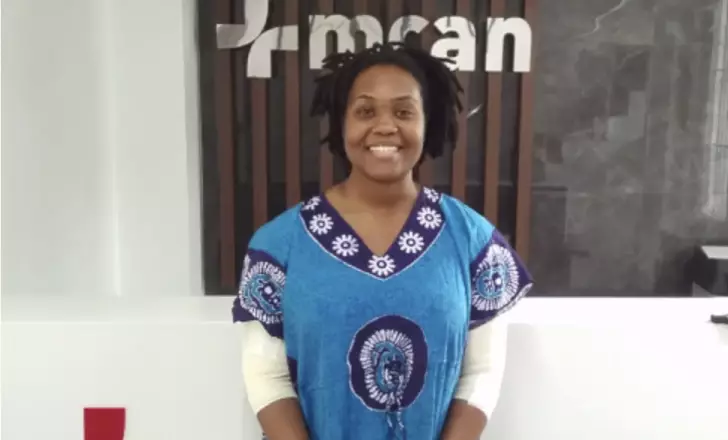 I came from Ireland to have my liposuction, abdominoplasty and BBL in Turkey. I definitely recommend MCAN Health. They've been really really great and helpful. I thought the language barrier would be a little difficult, but everyone was so helpful that I had a great time. You should go with MCAN Health for any of your plastic surgery.
Alex from Ireland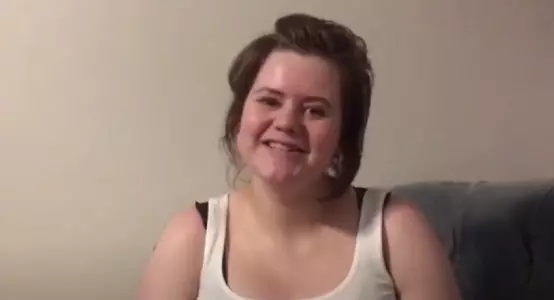 I am Chantel from the UK. I came to Istanbul to have my breast surgery with MCAN Health, very happy with service! The hospital is amazing, the surgeon is very very good, all the staff is very very helpful. The communication, the care and the guidance is flawless. I'd recommend it to every person. I love MCAN Health and I love my boobs!
Kate from United Kingdom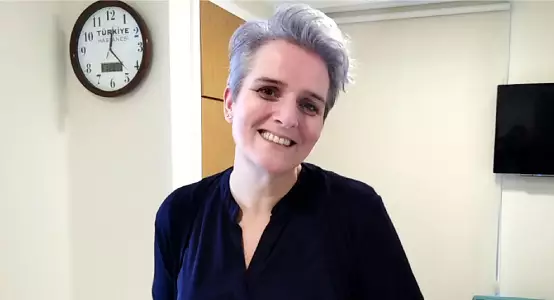 I am nearly 50 years old and part of my big journey was having tummy tuck and liposuction and I am so glad I found MCAN Health. They were helping me here and now. The surgery is done and now I have a body I never had before. I am very pleased with my doctor and all his colleagues in the hospital because it was great and if you ever consider to have plastic surgery in Turkey, consider MCAN Health.
Monique from Netherlands
Mummy Makeover Turkey Frequently Asked Questions
Do I need to lose weight before a mommy makeover?
It is advised to be at your ideal weight before you have a mommy makeover to get the best results as weight fluctuations may temper with the results.
Do you lose weight after mommy makeover?
A Turkey mommy makeover is not a weight loss surgery but if you have liposuction and tummy tuck as a part of your mommy makeover, you will lose some fat and excess skin which will result in some weight loss but it is not going to be dramatic.
How painful is a mommy makeover?
A mommy makeover is performed under general anesthesia. So, you do not feel any pain during the surgery. After your surgery, you may have some pain for which you will be given pain killers.
What is the recovery for a Turkey mommy makeover?
This also depends on the surgeries you have as a part of your mommy makeover. But you can generally go back to your normal routine within 7 to 14 days.
What is included in a Turkey mommy makeover?
This depends on your needs. A mommy makeover may include liposuction, tummy tuck, breast lift/implants/reduction, BBL, arm and thigh lift, vaginoplasty.