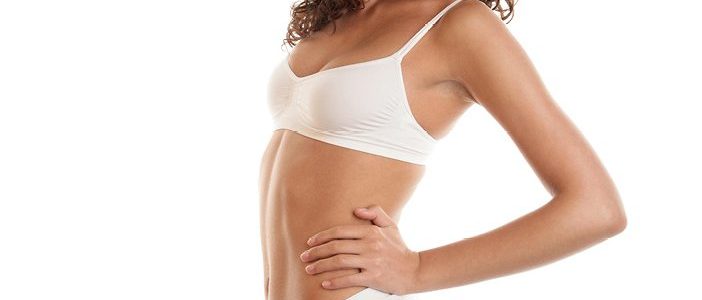 Mommy Makeover in Turkey
What is Mommy Makeover?
Mommy makeover is a type of combined surgery that generally involves removing the excess skin on the belly, giving a good shape to the breasts by either breast uplift or breast enlargement and reducing the stubborn fat. Mommy makeover may also include buttocks and vagina operations.
Pregnancy and breastfeeding are the experiences that women would like to have at least once in their life. However, pregnancy takes a toll on women's body. During pregnancy, women gain weight and the skin loses its elasticity while breastfeeding results in sagging breasts.
To get rid of all these problems, women start diets or exercising. However, it is not always possible to revert the changes by such methods due to the daily responsibilities and working hours. Mommy makeover is a good solution to regain women's pre-baby bodies in a safe and faster way.
Which Surgeries Does a Mommy Makeover Involve?
As a Mommy Makeover is a set of cosmetic surgeries, it is something that you need to discuss with your doctor. It is a full body reshaping operation in which multiple surgeries performed at the same time.
According to your needs, MCAN Health contracted doctor may perform some of the operations below.
Abdomen: To remove the stubborn fat around the belly, liposuction can be applied. If the abdomen needs to be tightened or flatten, then tummy tuck can be performed.
Breast: For sagging breasts, breast uplift can be performed. If you want your breasts to be bigger and firmer, your doctor may suggest a combination of breast uplift and breast implant.
Buttocks & Thighs: If you have a sagging butt, then Butt Lift or Brazilian Butt Lift may be the solution. By using one of these methods, your doctor will raise the sagging butt and add volume. If you have wide inner thighs, Thigh Lift may be done to give a shape to your inner thighs.
Arm: For flabby upper arms, arm lift can also be performed. Arm lift will tighten the loose skin on your upper arms.
Vagina: Vaginoplasty can be performed to restore vaginal tightness.
When should you think to undergo a Mommy Makeover?
Thinking to undergo a Mommy Makeover surgery?
You may be eligible for the operation:
If your breasts are sagging after the breastfeeding,
If you have loose skin around your belly or protruding abdomen,
If you have stubborn fat,
Then you might be the ideal candidate for a Mommy Makeover.
How is Mommy Makeover Performed?
Mommy Makeover is performed under general anesthesia and it is an inpatient procedure. The length of the Mommy Makeover depends on your needs.
The operation is performed as a combined surgery. As long as the patient is medically eligible for mommy makeover, the treatment plan is made to achieve an overall tightening of the whole body. Mommy makeover can be seen as an all-in-one surgery in which multiple parts of the body are reshaped.
The biggest advantage of such combined surgeries is that the patient can see a dramatical change in a very short time. If these different types of the surgeries are done in sequence, a full year interval of recovery period needs to be waited in-between the surgeries. Thus, mommy makeover is the best choice by means of a comfortable recovery period and faster results.
Instructions for Pre-Operation
MCAN Health contracted surgeons will advise you the pre-operation instructions before you have your mommy makeover in Turkey. Some of the pre-operation instructions can be:
You should stop smoking two weeks before the mommy makeover operation.
You should stop using blood thinners and aspirin before the surgery.
You should eat healthy food and follow a well-balanced diet.
If you have medical issues like diabetes, high or low blood pressure, you need to inform your doctor in advance.
Instructions for Post-Operation
MCAN Health contracted surgeons will advise you the post-operation instructions after you have had your mommy makeover in Turkey. Some of the post-operation instructions can be:
Recovery time lasts approx. two weeks as Mommy Makeover is a combined surgery.
After a mommy makeover, you may want to drink fluids. Drink water as water will help your body rid of the medications that you have taken during the surgery.
Your doctor prescribes you painkillers. These painkillers will help you manage the pain.
You should not do sports or lift for 6 weeks after surgery.
Drainage tubes will be placed underneath the skin at the time of surgery. After the surgery, the medical team will instruct you how to care for the drains.
After the surgery, you will wear a compression garment. This garment will lower the possibility to experience swellings.
Advantages of Mommy Makeover in Turkey by MCAN Health: 
Combining multiple aesthetic surgeries means that you will have only one recovery period.
Mommy makeover will make you save money as multiple aesthetic surgeries are performed under one general anesthesia.
You will start wearing the clothes you want.
You will regain your confidence.
FREE CONSULTATION
Leave us your number and we will get back to you soon.