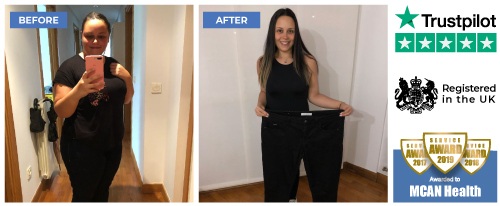 Weight Loss Surgery Turkey
Bariatric Surgeries 2022
Operation | Which Surgery Is Best | BMI | Overview | Cost | Benefits Before & After | Reviews | FAQs
Turkey weight loss surgery, also known as bariatric surgery, is performed with the aim of resulting in a drastic weight loss.
Bariatric surgical procedures help patients lose weight by modifying their digestive system. There are different types of weight-loss surgery in Turkey. While some limit the amount of food the stomach can hold, others reduce the calories and nutrients the body absorbs. Other bariatric surgery methods aim for both.
Weight loss surgery Turkey is performed through the use of laparoscopic surgery, with the advantage of a fast and troubleless recovery. The most common bariatric procedures are gastric bypass Turkey, gastric sleeve surgery in Turkey, gastric balloon Turkey and gastric band Turkey, thoroughly explained below, and leading to excellent results.
How is Weight Loss Turkey Performed?
We have already explained what is weight loss surgery. But how is it executed? Bariatric surgery in Turkey is performed either through a stomach reduction procedure, a bypass, a gastric balloon, or a gastric band. Patients have those 4 options to choose from. We will get into the specificities of each of these methods right below; for now, let us just say that all weight loss surgery in Turkey methods work by either reducing the amount of calories the body absorbs, or by reducing the quantity of food the stomach can hold. The result, in both cases, is a drastic weight loss (see our weight loss surgery before and after pictures).
Over the last years, Turkey has become the best option for weight loss surgery abroad, due to government subsidies to the industry, the medical experience of Turkish surgeons (as a result of the large number of patients treated), and the quality of its medical facilities. If you have unsuccessfully tried to lose weight through traditional methods, our weight loss surgery Turkey methods might be what you are looking for.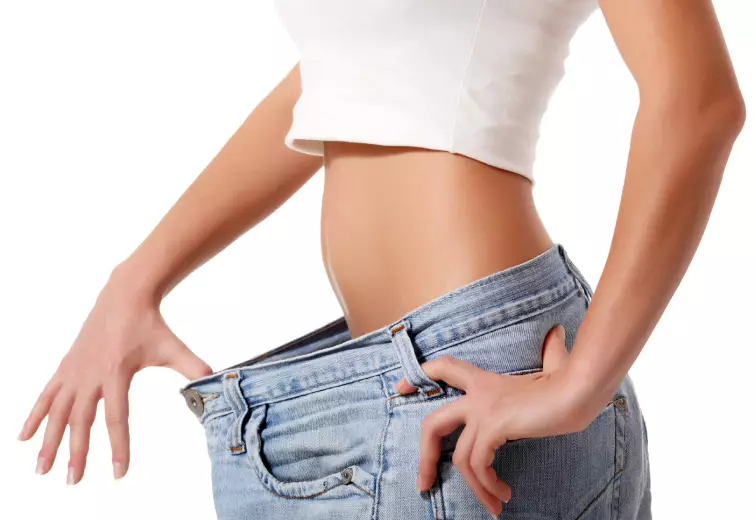 Types of Bariatric Surgeries
Bariatric surgery is not a plastic/aesthetic surgery, but a medical surgery. An operation as drastic as a gastric sleeve surgery in Turkey, or a gastric bypass surgery Turkey should only be taken into consideration if all other traditional weight loss methods have been tested unsuccessfully. If you have not tried to lose weight with a rigorous diet or a sports routine, your surgeon may refuse the operation. Patients whose BMI (Body Mass Index) is below 35 are also rejected for a Turkey gastric sleeve. If neither of those cases apply to you, you have more chances of being eligible for one of the following bariatric surgery Turkey methods:
Gastric Sleeve Surgery Turkey
Gastric Sleeve in Turkey is usually performed through a laparoscopy, involving the removal of 75-80% of the patient's stomach. The laparoscopic method allows for a shorter recovery time and a safer surgical procedure. Through the removal of a big part of your stomach, less food can be stored and patients feel full sooner. The secretion of ghrelin, the hormone causing the feeling of hunger, will also be diminished, all of this leading to a fast weight loss. The effectiveness of this method makes Gastric Sleeve Turkey one of the preferred methods by weight loss surgery patients worldwide.
Gasrtic Bypass Turkey
The Gastric bypass method works by connecting the top part of the stomach to the small intestine. The aim is to shorten the food's time in the stomach, thus decreasing calorie absorption.
Gastric Bypass Turkey surgeons form a small pouch at the top of the stomach, which is the only part of the organ that will receive food. This pouch is then bypassed to the small intestine. You feel full sooner and your body will not absorb as many calories as before.The operation can be done with either open or laparoscopy surgery. For more information, make sure you ask about our gastric bypass turkey all inclusive packages.
Gastric Balloon Turkey (Non-Surgical)
The great advantage of the gastric balloon option is that it represents a non-invasive weight loss surgery Turkey. A stomach balloon, also known as gastric balloon Turkey, is an inflatable device filled with liquid material. It is placed inside the stomach through endoscopy, limiting the amount of food the organ can hold. The other great advantage of it in comparison with other Turkey weight loss surgery methods is that the gastric balloon cost Turkey is much cheaper.
Gasrtic Band Surgery Turkey
A Gastric band is another modality of weight loss surgery involving the placing of a silicone band around the stomach. Gastric Band Turkey operations are performed under general anesthesia. The band is inflated so the pressure can be adjusted according to the patient's requirements. The result of this weight loss surgery Istanbul is a more rapid feeling of fullness and the reduction of hunger, resulting in easy weight loss.
Which Weight Loss Surgery Turkey Method Is Best?
Each weight loss Turkey surgery is designed to adapt to different needs and wants and to requirements by different patients. Each has its own advantages and disadvantages, our best weight loss surgery experts will of course advice you upon consultation, but you might want to consider the following factors:
Gastric Bypass Turkey
Gastric Bypass surgery in Turkey provides a very rapid and effective post-operatory weight loss. However, as a major surgery, its results are irreversible and have their risks and potential complications. For example, the lesser nutrient absorption can lead to hypovitaminosis or malnutrition. Vitamin levels will have to be monitored and supplements might have to be taken after the surgery.
Sleeve Gastrectomy Turkey
A Gastric Sleeve is generally a less risky procedure than a Gastric Bypass, as it does not involve such a major change of the digestive system. The main advantage it presents is an equally effective weight loss results, and the main risk it involves is stomach leakage, at a 1% rate, making an endoscopic surgery necessary in case it happens.
Gastric Balloon Turkey
A Gastric Balloon procedure presents the huge advantage of not involving a major surgery nor a drastic change of the digestive system. However, weight loss results are not so fast and drastic. A Gastric Balloon procedure might require several operations, and it presents the hindrance of having a bag of plastic in the stomach for a prolonged period of time.
The final decision belongs exclusively to the patient, but we strongly recommend you to carefully consider the surgeon's indications and advises when choosing the best method for you.
Who is a Good Candidate for Bariatric Surgery in Turkey?
As a rule of thumb, patients opting for a weight loss surgery Turkey must meet the following criteria:
A BMI equal or greater than 40
If BMI is between 35 and 40, health conditions such as high blood pressure or type 2 diabetes
Having tried other weight loss methods, such as dieting and exercising, without any success
Complying to follow the post-operatory instructions and diet rigorously
Being ready for such a significant body alteration
Body Mass Index (BMI)
The Body Mass Index of a person is his or her height and weight ratio.
The BMI value is valid for average adults, it is not applicable to children, pregnant women and people who practice excessive physical exercises such as bodybuilding.
The Body Mass Index is strongly related to determining the weight for a healthy body. Below you can find a table showing the categories for BMI ranges:
18.5 and Below

Underweight

18.5 - 24.9

Healthy

25 - 29.9

Overweight

30 - 39.9

Obese

40 and over

Morbidly Obese
If your BMI value is 35 or above, you may be an eligible candidate for a weight loss surgery in Turkey.
Calculating Body Mass Index (BMI)
BMI can be calculated with a simple formula: Weight (kg) / Height (m)²
Calculating Body Mass Index (BMI) Using the English System
In the Imperial System, the Body Mass Index is calculated as indicated below:
Weight (lb) / Height (in)² x 703
You can use our Body Mass Index Calculator to find out your BMI.
MCAN Health's BMI Calculator
How Does Bariatric Surgery Turkey Help Losing Weight?
Weight loss surgeries reduce the size of the stomach and makes the patients feel full even after eating a small portion of food. Some weight loss procedures also create a smaller intestinal tract which leads to lower calorie absorption.
Moreover, ghrelin production (the 'hunger hormone') is reduced, which results in a significant reduction of the feeling of hunger.
The other function of Weight Loss Surgery in Turkey is to learn the habit of healthy eating. MCAN Health's contracted Bariatric Surgeons keep supporting their patients after surgery to advise over dieting.
Most importantly, as patients learn the way of healthy eating, they will become more selective about their food consumption decisions. This inevitably has a positive impact on overall health and well-being.
Best Bariatric Surgeons in Turkey
MCAN Health only works with the best bariatric surgeons in Turkey, at the best medical facilities and highly technological hospitals. MCAN surgeons are monitored regarding their patient's results and number of complaints, any of them leading to potential substitution. Our doctors have earned international respect and appear in specialized magazines inside and outside of Turkey. They are in possession of the ISAPS and EBOPRAS diplomas, which are international certifications for proving exceptional medical expertise.
In Dr. Baha's words, "a person can opt for a Bariatric Surgery if his BMI is high enough, if he is not allergic to anesthesia and presents to serious illnesses."
His colleague Dr. Can expresses the importance of post-operatory guidelines: "complying with the diet plan and exercising will lead to better, long-lasting results."
MCAN Health's surgeons perform weight loss surgery operations, and have been delivering world-class results at economics prices for more than fifteen years. They will assist you with the consultation phase, they will operate you with the utmost care and keep a close eye on you even after you return home.
Weight Loss Surgery Turkey Overview
Operation

Bariatric Surgery

Duration

Around 2 hours

Stay

3-4 Nights in the Hospital

Type of Anesthesia

General

Recovery Time

About 1 week (4 weeks without heavy sports)

Results

Immediate and Permanent if Instructions are Followed

Side Effects

Possible Malnutrition, Pain,

Potential Complications (when performed incorrectly or by an inexperienced surgeon)

Leakage, Hair Loss, Hernia,

Scarring

Minimal to None

Pain

None (General Anesthesia). Painkillers will be provided after the operation

Sports

None for at least 4 weeks

What to Bring

Comfortable Clothes, the rest will be provided

Possible Combined Surgeries

Hair Transplant, Rhinoplasty
Weight Loss - Bariatric Journey in Turkey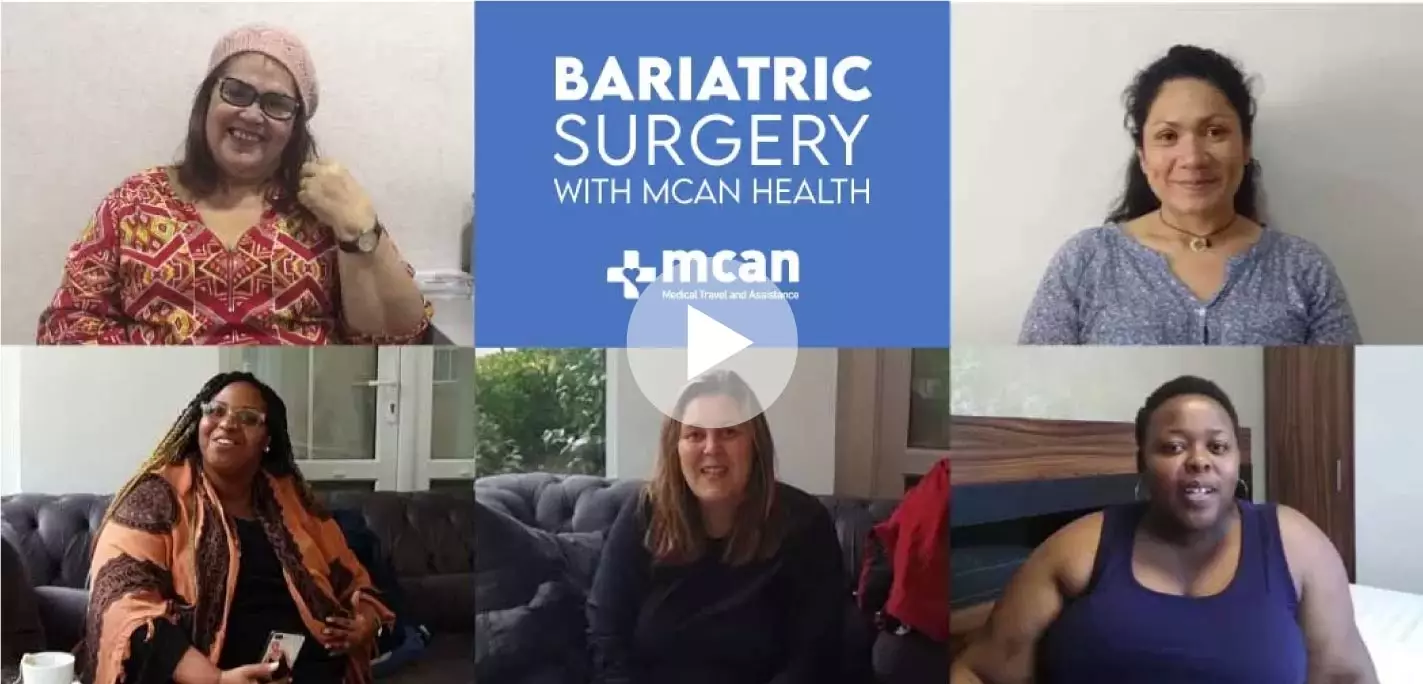 Cost of Weight Loss Surgery in Turkey
A definitive weight loss surgery price cannot be established without a medical consultation, as prices may greatly vary depending on the surgery required and the patient's medical condition. To give you an idea, the total gastric balloon cost Turkey is the cheapest, as it does not involve any invasive surgery. In comparison, the gastric bypass surgery cost Turkey can almost double the former, just as the gastric sleeve cost (you can ask for our gastric bypass Turkey all inclusive package, with hotel accomodation, transportation in Istanbul, food and post-operatory services to get an exact personalized price).
Gastric band Turkey prices are generally middle-ranging compared to the former two. In comparison, the average price for weight loss surgeries in Europe ranges between €10.000 and €20.000, and it only covers the surgery itself. Along with the operation, weight loss surgery in Turkey covers your accommodation, transfer, patient host, personal diet plan and post-operational support costs.
The difference in price is due to the lower labour cost in Turkey and the lower value of the Turkish currency, as well as government subsidies to the medical industry. Gastric band turkey prices, gastric bypass surgery cost Turkey and gastric balloon cost Turkey represent a cheaper surgery option with better results, as affordable prices attract more patients, and Turkish surgeons have more experience than their European peers.
The Benefits of Weight Loss Surgeries
Losing weight in a short amount of time.
Remission of type 2 diabetes and improvement in cardiovascular health
Reduced risk of cancer
Longer life span
Decreasing medications required by comorbidities caused by being overweight
Increase in quality of life, self-confident and self-esteem
Weight Loss Surgery Recovery
The total recovery time after a weight loss surgery will depend on the kind of surgery that you opt for. The most invasive ones, that is, the sleeve gastrectomy and gastric bypass require a full recovery time of 2-4 works (before physical exercise can be resumed). For a gastric band surgery, full recovery usually takes one week, just as the gastric balloon.
Bariatric Surgery Turkey Reviews
Weight Loss Surgery FAQ
Do I have to follow a strict diet after weight loss surgery?
Yes. For recovery purposes after the operation, gastric band Turkey patients, gastric balloon Turkey patients, and general bariatric surgery Turkey patients will be required to follow a strict diet based on smashed food and light liquids (no alcohol or soft drinks). Also, smoking should be absolutely avoided as long as possible after a gastric band surgery Turkey or gastric sleeve surgery Turkey. Your surgeon will provide you with all the necessary instructions concerning your dietary requirements right after surgery, for the next 8 weeks, including medication and vitamin supplements.
Can You Fly After Bariatric Surgery in Turkey?
Yes. Patients are in perfect condition to fly back home 1 week after a Turkey weight loss surgery.
Is Weight Loss Surgery in Turkey Safe?
Yes. Due to government subsidies to the medical industry, high volumes of patients and outstanding medical facilities, Turkey is one of the top destinations for medical tourism in the whole world, providing outstanding surgeries to tens of thousands of patients yearly. MCAN Health surgeons have been operating weight loss surgeries for over 15 years with a +99% success rate.
What is the difference between a gastric sleeve surgery Turkey and a gastric band surgery turkey?
A gastric sleeve surgery Turkey involves the removal of 75-80% of the patient's stomach, whereas a gastric band surgery Turkey involves the placement of a belt around the stomach, reducing the quantity of food that can be held in the organ. Both operations require general anesthesia, the main difference being that the gastric sleeve surgery Turkey's consequences are irreversible, whereas the gastric band surgery Turkey can be later removed with another operation.