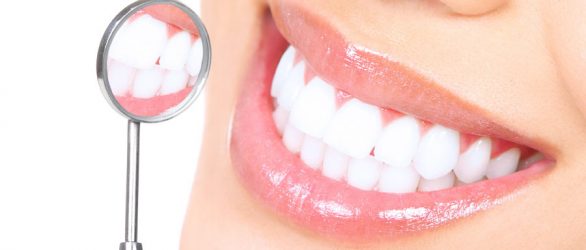 Teeth Whitening in Turkey
Do you feel discomfort about the colour of your teeth? Are you tired of hiding your smile? MCAN Healthwill let your smile shine with Teeth Whitening in Turkey.
It is commonly believed that 'there is a magic in smile and laughter'. Smile and laughter are considered to be signs of internal happiness and self-confidence. The more we smile, the better we feel. A confident smile is also one of the key elements to attract and impress people around us. Whereas people with white and bright teeth smile confidently, people with yellow teeth feel hesitant to smile although they want to. This can be very disturbing and can cause distress on the person. Teeth whitening, a procedure involving bleaching of the teeth, offers a great solution for people who want to smile without restrictions.
All You Need to Know about Teeth Whitening
What is Teeth Whitening?
How is Teeth Whitening Performed?
Length of Teeth Whitening procedure: This may take 1 to 2 hours depending on the condition of the teeth.
Inpatient or Outpatient: Outpatient
Anaesthesia: No need for anaesthesia
MCAN Health's dentists use the latest technology for teeth whitening procedures.
Your MCAN Health dentist first cleans your teeth thoroughly to remove any remains and tartar on your teeth. Then the shade (colour) of your teeth is recorded by your MCAN Health dentist. To protect your gums from the whitening/bleaching material, your dentist will put a rubber shield or a gel on your gums. After the protection for gums is in place, your dentist will apply the whitening/bleaching compound to the surface of your teeth. Then this chemical will be activated via laser light. This process is done two more times. Then your dentist will wash and rinse your teeth; remove the protection to see the results of whitening by comparing it with previous shade of your teeth.
This is an easy dentistry procedure with no pain and no need for anaesthesia.
Cost of Teeth Whitening in Turkey
Teeth treatment costs including teeth whitening costs are extremely high in some countries. Therefore, people who want to have teeth whitening procedure look for alternatives abroad. Turkey is one of the most preferred destinations for teeth whitening. Teeth whitening procedure in Turkey carried out by the latest technology is very cost-effective. Every year, Turkey attracts a high number of people because of low costs and high quality in teeth whitening.
Why MCAN Health is the Best for Teeth Whitening in Turkey?
MCAN Health's talented and experienced dentists help patients to regain their confidence by providing them with bright smile.
Instructions for Pre-Operation
This operation does not require you to do much before the operation. In any case, you will have a chat about pre and post operation instructions with your MCAN Health dentist. You may be required to:
• Keep your teeth clean before the teeth whitening procedure.
• Inform your MCAN Health dentist about your medical record.
Instructions for Post-Operation
The durability of the effect of your teeth whitening procedure is very much depended on you. As long as you give the basic care to your teeth, the brightness of your teeth will last long.
• For few days after the surgery, you may be advised to avoid any product that leave stain on your teeth such as coffee, tea, wine, etc.
• Your MCAN Health dentist may prescribe you with a special gel in case you have sensitivity in the area treated
Results of Teeth Whitening
You can check our before after gallery for results of teeth whitening here.
After your Teeth Whitening in Turkey by MCAN Health, you will:
• Have brighter and whiter teeth.
• Feel more confident.
• Will smile and laugh by showing your teeth with no hesitation.
• Feel happier.
MCAN Health offers you:
• Teeth whitening at first class dental clinics equipped with latest technology.
• Experienced and talented English speaking dentists who have work experience abroad.
• An excellent customer service.
• 100% satisfying results.
Frequently Asked Questions
Does the procedure offer a permanent solution?
This procedure enables you to have whiter and brighter teeth. However, in due course, decolourization may start. Therefore, we advise our patients to have teeth whitening every 6 months.
Is this procedure painful?
No. It is a safe outpatient procedure with no need for anaesthesia because the procedure is not painful.
For how long do I need to avoid smoking?
Smoking, consuming products that leave stain such as coffee, wine, tea may result in decolourization of teeth. We advise you not to consume these products for 2 days after the procedure.
What is the cost of it in Turkey?
It is lower compared to other countries. MCAN Health promises high quality with lower prices. The cost of teeth whitening procedure depends on the circumstances of each patient. So please contact MCAN Health to get a free consultation.