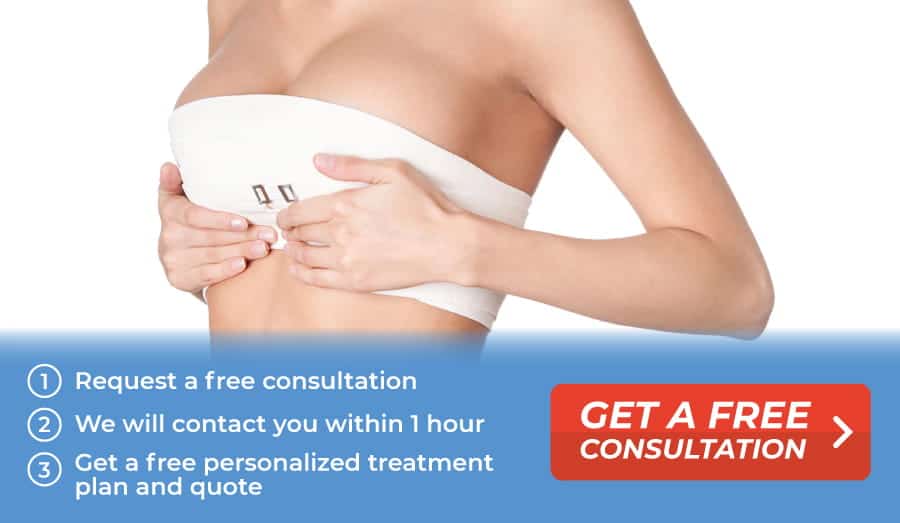 Every year almost 800 thousand women worldwide have breast lift surgery to regain their youth. Breast uplift is among the most commonly preferred type of plastic surgeries carried out worldwide as a solution to sagging breasts. Interested? You only need to follow these steps:
1. Request a free consultation by filling the form.
2. We will contact you within 1 hour.
3. Get a free personalized treatment plan and quote.
FREE CONSULTATION
Leave us your number and we will get back to you soon.
Breast uplift surgery, also known as mastopexy or breast lift, is an operation to reshape and lift sagging breasts. Mastopexy involves the removal of the skin and the tissue in the lower part of the breast with repositioning the nipples.
The firmness of the breasts is determined by genes. However, there are some other factors affecting the firmness of breasts and causing sagging breasts such as childbirth, breastfeeding, significant weight loss, aging and gravity. The breasts get saggy due to the relaxation of ligaments holding them.
Sagging breasts are usually associated with aging and considered as a negative appearance affecting women's self-confidence and self-image. Sagging breasts can cause emotional distress and depression if not treated. Breast Uplift (Mastopexy) operation gives women a chance to regain the firmness of their breasts, look younger and, feel better.
How is Breast Uplift Performed?
Breast uplift surgery is usually performed through incisions on the breasts with the removal of excess fat and tightening the surrounding tissue to reshape and lift the breasts. Breast uplift surgery can also be performed in combination with breast enlargement surgery.
Breast Lift Surgery can be divided into 3 steps: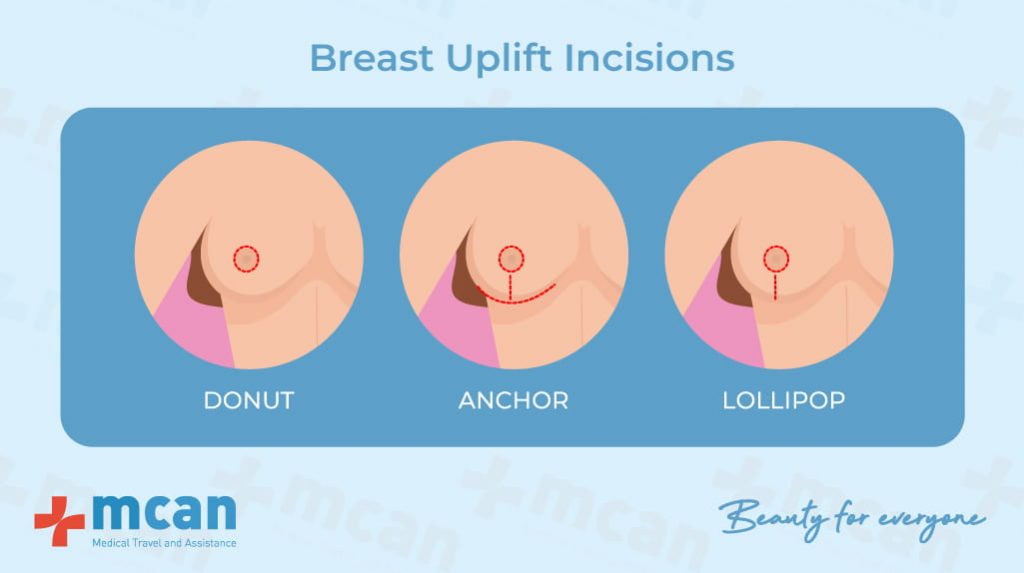 1. Incision
As the first step, the incision method is very important in breast lift surgery. The most common incision techniques are:
Donut: The incision is made around areola
Anchor: The incision is made around the areola, vertically down from the breast crease and horizontally along the breast crease
Lollipop: The incision is made around the areola and vertically down from the areola to the breast crease
You surgeon will determine and suggest the most appropriate and best incision method for your breast lift by considering the size and shape of your breasts and elasticity of your skin as well as the degree of your breast sagging.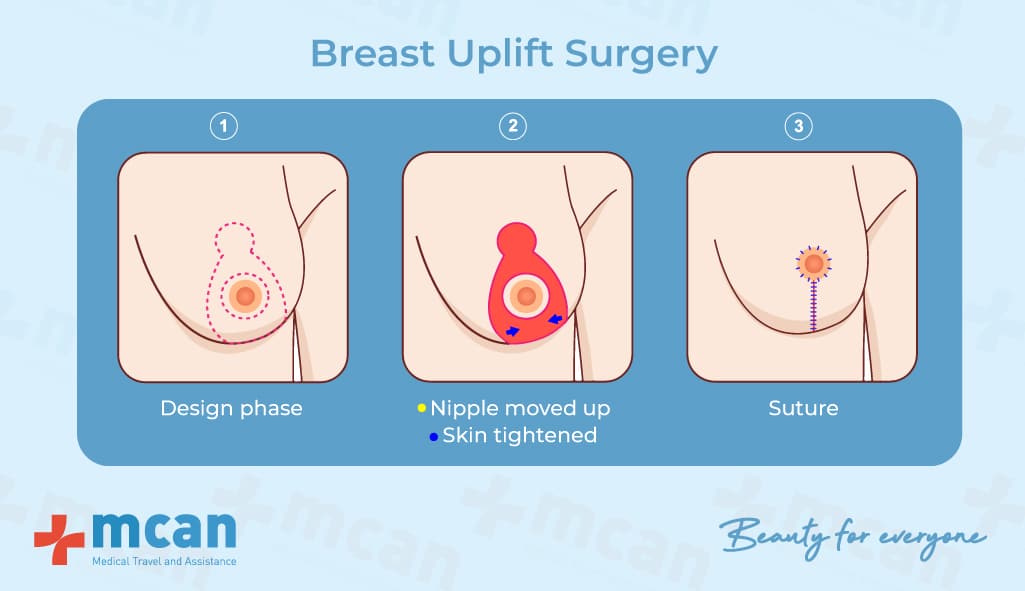 2. Lifting and Reshaping
After incision, the underlying breast tissue will be lifted and reshaped, excess skin from your areola or from under your breasts will be removed to enhance firmness. Your nipples will be re-positioned or your areola will be re-sized to match with the new shape of your breasts.
3. Closing Up The Incisions
The incisions are closed by skin adhesives or surgical tape. Incision lines are permanent, however usually they disappear or fade away substantially in due course.
Breast Lift in Turkey
All-Inclusive Packages include operation fees, multilingual patient host, transfers and accommodation
Who is the right candidate for Breast uplift in Turkey?
Women with sagging breasts often complain about:
Inability to wear a top without a bra.
A limited option of clothes.
Low self-confidence.
Feeling less feminine and unattractive.
Feeling old.
You are the right candidate for breast lift surgery if you want to:
Boost your confidence.
Feel more attractive.
Regain the firmness of your breasts.
Feel younger.
Enjoy a wider range of fashionable clothes.
Be able to wear your top without a bra.
Have the confidence to wear bikinis that you like.
Breast Lift in Turkey with MCAN Health
If you have a breast uplift in Turkey with MCAN Health, you will be provided with a safety focus, patient-centered and high quality surgery with talented surgeons and artistic approach.
MCAN Health's plastic surgeons will listen to your expectations about breast uplift very carefully, make a physical examination and come up with the most suitable treatment plan to satisfy your need. As long as it is safe to operate, you will leave Turkey with the results you are expecting to have.
Also, you will have the chance to explore the beautiful Istanbul if you are feeling well. Your patient host will suggest you the best places and activities to experience according to your needs.
Why MCAN Health for Breast Uplift in Turkey?
There are a lot of advantages if you go for Breast Uplift in Turkey with MCAN Health:
Reliable and high-quality service: MCAN Health's breast lift surgeons are highly reputable in cosmetic surgery. They are very well-known with their work experience abroad. You will have natural looking breasts similar to your expectations after your breast lift surgery.
Patient-focused approach: To ensure ultimate patient satisfaction, MCAN Health also offers full insurance coverage for your breast lift surgery.
Affordable costs: MCAN Health guarantees the best price by price matching.
How much does breast lift surgery cost in Turkey?
In the United Kingdom and Europe, breast uplift prices are between £5000 and £7000. This only covers the surgery itself as consultation and aftercare are extra expenses.
Many women around the world prefer having breast uplift abroad due to the higher costs offered by their local healthcare system. Turkey has the technology and qualified cosmetic surgeons competing with European standards. Thanks to lower labor costs, Turkey offers cost-effective breast uplift surgery. Women who want to have both: good quality and affordable costs choose Turkey to have a breast lift.
Breast Uplift in Turkey with MCAN Health
It is time to enhance your appearance, lift your breasts, lift your self-confidence and feel more attractive with affordable prices!
Breast Uplift Turkey Before After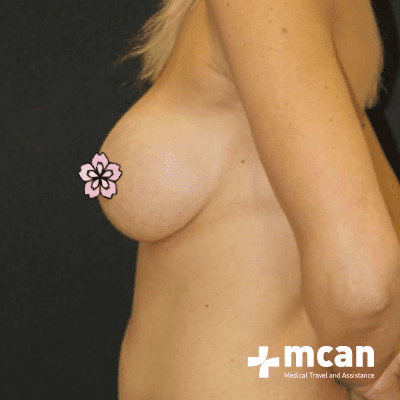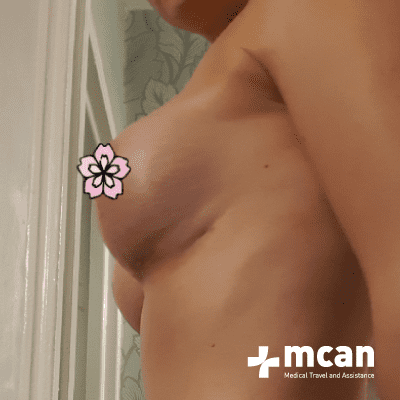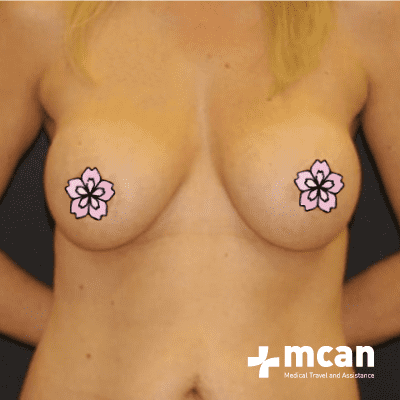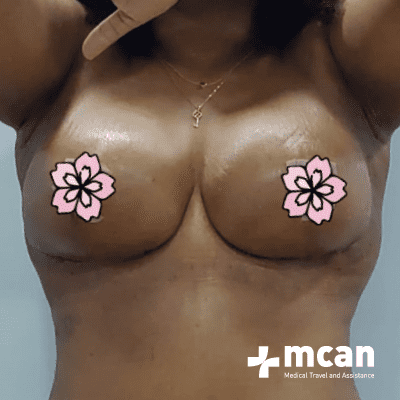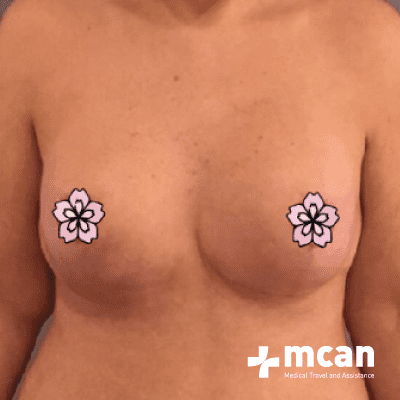 MCAN Health Breast Uplift Turkey Reviews
I choose Mcan health after allot of research online & I'm so glad I did. I'm very happy with my results I had tummy tuck, 3 area lipo, muscle repair and breast uplift with 295 g implants. When arriving in Istanbul I was very nervous, however after meeting the team and Dr my nerves was put at ease. I couldn't be happier with how I look now. Thankyou mcan for a delightful experience and I will be back for my rhinoplasty in the next few years!
Posted 2 days ago
The staff at MCAN upon arrival to Istanbul were very organised and reassuring. They planned my whole stay to the last detail and kept in contact with me at all times. Doctor was very professional and skilled. My rhinoplasty procedure went amazingly well and the hospital facilities were very modern and clean. All in all, a professional, high quality service at an affordable price!
Posted 2 days ago
The admin staff are quick to reply and very helpful, the drivers are gentlemen, everything was straight-forward and easy. The hospital duration was a very pleasant experience with constant monitoring, the surgeon was lovely (and handsome!) and since returning home I have been advised I have 'perfect' breasts, thanks to him! I would definitely recommend this company
Posted 5 days ago
The care given in making me feel at ease and the general feeling being good around the procedure as a whole was outstanding and the nurses and staff made everything less stressful
Posted 1 week ago
This was my second procedure and have to say that I'm pretty happy with how it went. The doctor explained me exactly what can be achieved given my current condition, and made sure that the assistants carry out their tasks efficiently. Thanks again team and I'll make sure to recommend your services to friends and colleagues.
Posted 1 week ago
Amazing service from start to finish I am 4 days post op after a facelift and upper and lower eye surgery doctors driver case manager and interpreter are all amazing would reccomend troya hotel for your stay would highly recommend
Posted 2 weeks ago
Best trip for rhinoplasty I came from Holland to get a rhinoplasty. I'm so happy with the results and the whole trip went perfectly. The communication went well and my nose is healing good. I recommend this to everybody because I don't have any pain and my nose is looking beautiful already.
Posted 4 days ago
❮
❯
Latest Breast Uplift Posts From Our Blog
Need a Change?
Safety focused treatment, experienced surgeons, artistic approach and affordable prices!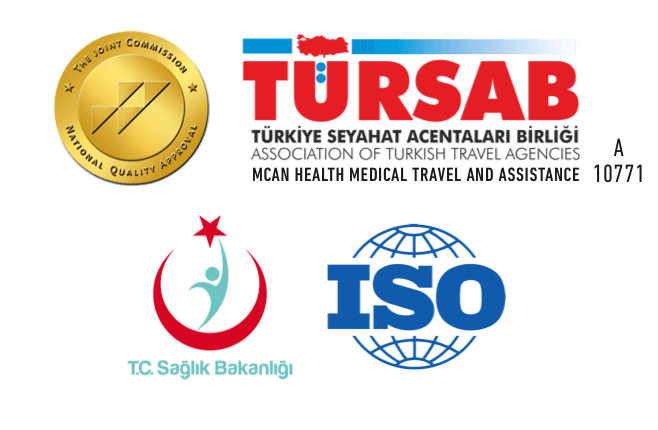 Aiming to have the maximum patient satisfaction, we want to be sure that the patients get the most out of our treatments. Even after the operation, we contact each patient regularly as follow-up aftercare to find out if they are satisfied and need further assistance. Although it very rarely happens, the medical team fee for corrective surgeries is always free of charge in case of any kind of need.