Fill your sparse and thin eyebrows permanently with an eyebrow hair transplant. If you need a fuller, thicker, and symmetrical look, please complete the form below to make your treatment plan with MCAN Health's professionals.
What is an Eyebrow Transplant?
Eyebrow transplant, one of the most demanding cosmetic procedures recently, provides those with sparse and thin eyebrows with a fuller, thicker, and symmetrical appearance. Since the shape and the density of eyebrows impacts how individuals look, people who are not satisfied with the appearance of their eyebrows find the solution in eyebrow transplantation.
An eyebrow transplant is a similar procedure to a hair transplant. Eyebrow transplant entails taking hair from the back of the head, which serves as the donor area, and then carefully transplanting hair follicles to the eyebrow region. This method ensures precision and attention to detail. Unlike traditional hair transplants that may take longer, an eyebrow transplant typically lasts around 3 to 4 hours. This shorter duration underscores its efficiency and targeted approach to achieving the desired outcome.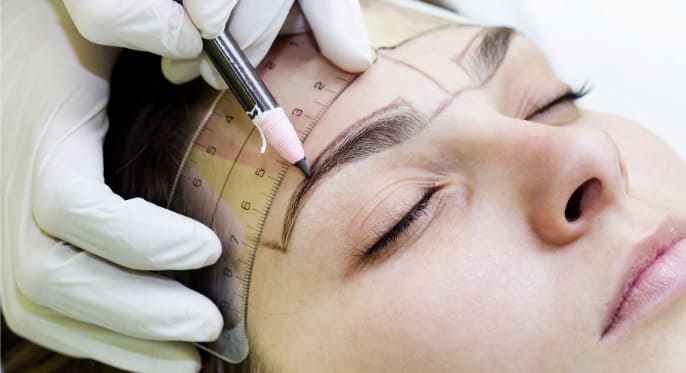 Who is a Suitable Candidate for Eyebrow Transplantation?
Individuals suffering from hair loss in the eyebrow region or people with sparse and thin eyebrows eager to change the way they look can be suitable candidates for eyebrow transplantation under these circumstances:
The best candidates are those with naturally thin or sparse eyebrows or lost eyebrow hair due to over-plucking, aging, illnesses, or trauma.
People who want to grow thicker, fuller, and more defined brows to complement their facial characteristics and appearance in general.
People in good general health are more suitable candidates for the operation. Specific medical conditions or drugs may impact the healing process and outcomes.
Having a sufficient amount of donor hair, typically from the back of the head, is essential because the treatment involves moving hair from one place of the body to another.
Candidates should not have any active skin disorders that could slow the healing process in the eyebrow region.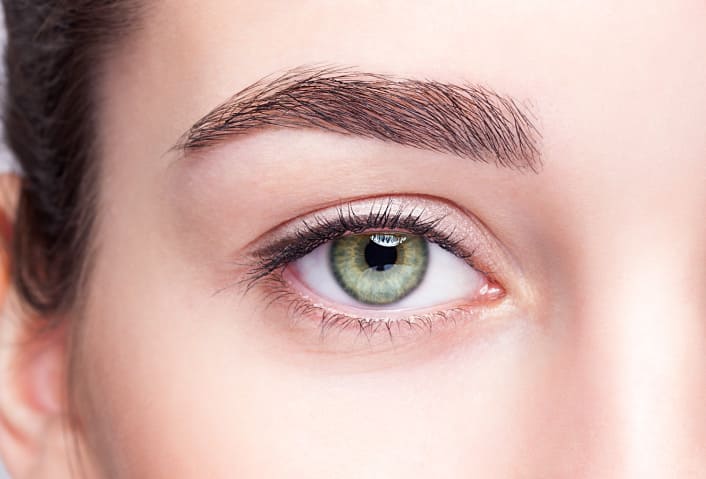 The Important Functions of Eyebrows
Eyebrows have an essential function in the aesthetics and communication of the human face. Apart from their practical functions in safeguarding the eyes from debris and regulating sweat, eyebrows convey emotions and facial expressions. In addition to their functional roles in shielding the eyes from debris and managing perspiration, eyebrows also act as conduits for displaying emotions and facial expressions. They enhance non-verbal communication by introducing complexity and subtlety to facial movements, aiding in comprehending interpersonal interactions. Furthermore, eyebrows assist in recognizing faces, telling people apart, and forming our unique characteristics. They also have visual importance in framing the eyes, making things look balanced, and affecting how attractive we seem to others. Different cultural and social expectations also shape how we groom our eyebrows, showing their importance in a broader societal context. As a result, many people aspire to have well-defined eyebrows, and this desire has led to the practice of eyebrow transplantation recently, as it is a permanent solution.
Different Techniques Used in Eyebrow Transplantation
Eyebrow transplantation is a procedure that has gained popularity due to the significance of eyebrows in facial aesthetics. Various techniques are used to perform this procedure, each catering to different needs and preferences. One common method, the FUE hair transplantation technique, involves:
Extracting individual hair follicles from a donor area
Often the back of the scalp
Implanting them into the eyebrow region
This technique ensures natural-looking results and allows for precise placement to achieve the desired shape and density.
Another approach is DHI hair transplantation, a variation of FUE where hair follicles are extracted and implanted in a single step using specialized equipment. This technique may result in faster healing and reduced trauma to the donor area. Additionally, technological advancements have led to robotic-assisted procedures that enhance the precision and efficiency of eyebrow transplantation. These techniques offer solutions for those seeking fuller, well-defined eyebrows to complement their facial features.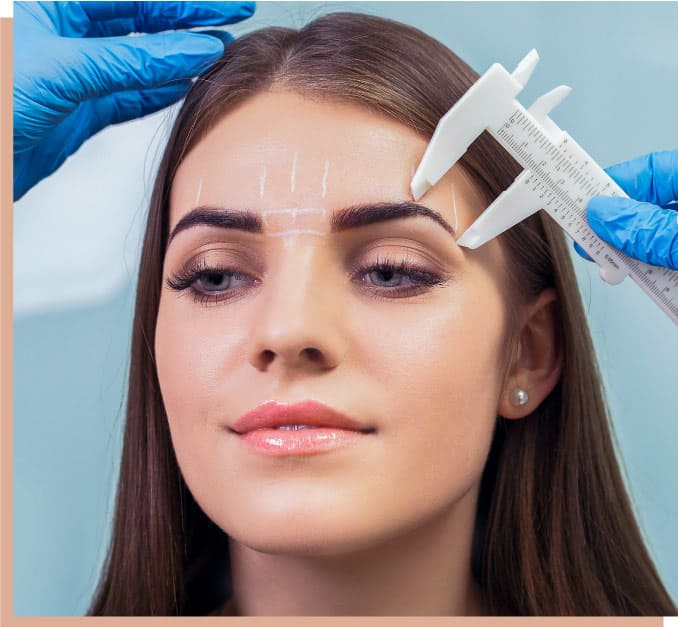 Choosing MCAN Health for Your Eyebrow Transplant Turkey
MCAN Health stands out as a credible and trustworthy clinic for several reasons when considering an eyebrow transplant. MCAN Health has a reputation for quality and is dedicated to patient safety and happiness. MCAN Health's team of experienced and skilled professionals ensures that you receive personalized care and a successful outcome.
To best meet your demands, MCAN Health offers a variety of brow transplant procedures, such as Follicular Unit Extraction (FUE) and Direct Hair Implantation (DHI).MCAN Health, as a modern clinic facility with cutting-edge equipment, ensures successful treatments with less discomfort. Furthermore, MCAN Health's all-inclusive packages make the process convenient and affordable. Airport transfers, accommodation, and transportation to and from the clinic are all included in the packages. From the beginning of your adventure with MCAN Health, you will be in good hands, enjoying excellent medical care and friendly Turkish hospitality.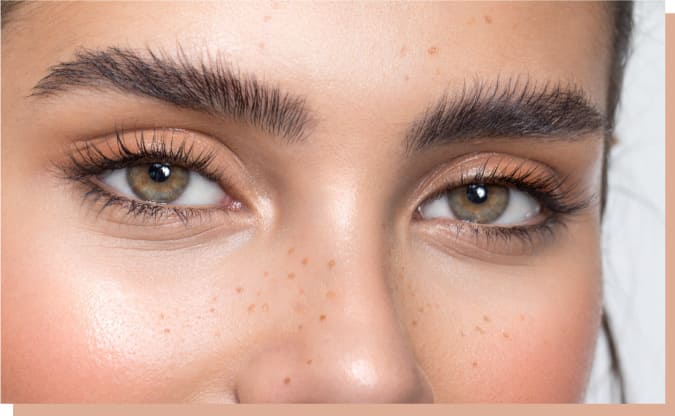 Achieving Natural-Looking Eyebrows with MCAN Health
When it comes to aesthetics, MCAN Health always supports natural-looking results. According to the needs and specific demands of the individuals, MCAN Health strives to achieve optimal results. Because the eyebrow is an essential component of the face in determining facial expression, the way it looks plays an important role. Once many people tend to have eyebrow tattoos. However, the fake-looking of density and appearance start to bother everyone.
Moreover, nowadays, most people desire natural-looking when they get any aesthetic operations. MCAN Health, performing various aesthetic procedures from hair transplants to plastic surgeries, has many years of experience understanding design and aesthetics. Therefore, MCAN Health's approach to the patients and every unique case is professional and satisfying in terms of successful results and the overall experience of the individuals.