Assoc. Prof. Dr. Alhan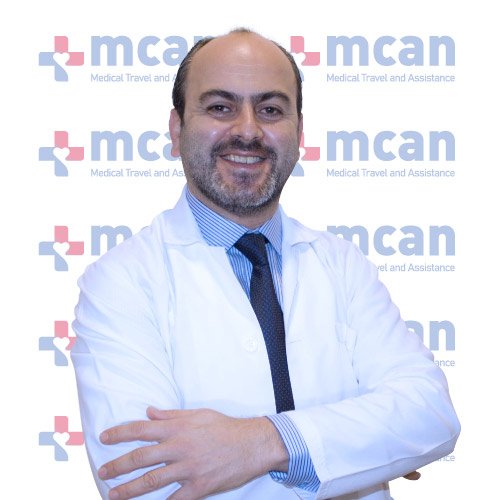 Speciality: Plastic and Reconstructive Surgery
Dr. Alhan has been performing plastic and reconstructive surgeries for over 15 years.
Dr. Alhan is one of the best surgeons in Turkey and Europe, with an extensive experience and a very high success rate.
Dr. Alhan acquired his Plastic and Reconstructive Surgery Speciality after graduating from the Gulhane Military Medical Academy, one of the leading universities in Turkey. He continued his mandatory field work in the same hospital, with very difficult patients to treat, as a military hospital. During this period, he published numerous national and international research articles.
Dr. Alhan became an assistant professor for plastic and reconstructive surgery in 2018 with a high score degree. Indeed, military surgeons are the best trained in the world.
As an Assoc. Professor Plastic and Reconstructive Surgeon, Dr. Alhan worked at the Gulhane Military Medical Academy Hospital as a field manager doctor between 2018-2020. During this period, he performed numerous successful operations.
Dr. Alhan has attended the most prestigious congresses and symposiums to widen his knowledge.
He is specialized in facial surgeries, post-bariatric surgeries, lifting surgeries and mastopexy surgeries thanks to his special technique for long incisions.
Location

Istanbul

Experience

15 years

Fields of Expertise

Memberships

Turkish Medical Association

Languages

Turkish and English

Nationalities Treated

Europeans, Asians and Americans
Our Other Contracted Surgeons