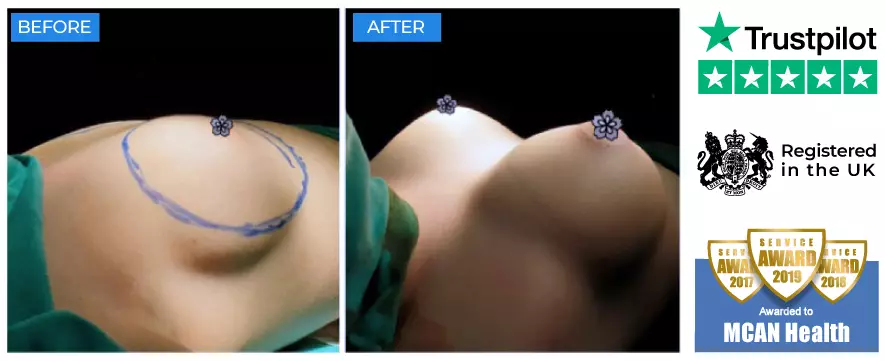 Breast Augmentation Turkey - Breast Enlargement Costs 2022
What is Breast Augmentation Turkey?
A breast enlargement, also known as a breast implant surgery, a breast augmentation or a boob job, is a common surgical procedure performed to change the size, shape and/or form of breasts. Patients choosing to get breast implants in Turkey generally do so for two main reasons:
Cosmetic: To enhance the size, shape, and symmetry of the breasts.
Reconstructive: To reconstruct the breasts (generally after breast cancer surgery).
Almost 2 million women worldwide get breast implants every year. A great deal choose a breast augmentation Turkey. Breast implantation is among the most commonly requested type of cosmetic surgeries carried out. Breast implants are very popular among celebrities as well, as we show in this blog piece.
Breast Shapes & Types
Just as everyone is a unique individual, breast shapes show a great variation depending on each person's age, race, size and general morphology. No pair of breasts are the same. But that doesn't mean we cannot classify breast types according to a certain set of criteria. You might also want to check this article about how the ideal breast size has changed over time.

Asymmetric
Asymmetric boobs have a visible size difference, where one of the two breasts is larger than the other.
East West
East west breasts have nipples pointing outwards in opposite directions, the breasts can also be noticeably outwardly-tilted, and generally are.
Tear Drop
Tear drop breasts are also circular on the bottom and less full on top, giving them the distinguishable water-drop shape responsible for their name.
Bell Shape
Similar to teardrop boobs, bell-shaped breasts have less volume on top and are noticeably fuller on the bottom, giving them a recognizable bell-shape.
Athletic
Athletic breasts are more fibrous and muscular-looking than regular boobs, having less tissue and being wider than the average. You don't have to be an athlete to have this type of breast.
Round
No mystery about this type. Round boobs are circular and homogenous on the top and bottom. Luckily for some, they fit almost every bra.
Relaxed
Relaxed-type boobs hang downwards and have excessive tissue. The best option for women with relaxed-type boobs who are not happy with their breasts is a simple Breast Uplift Operation.
Slender
Slender breasts are thinner than other types, which doesn't necessarily mean that they are smaller. Women with slender breasts might also have a big cup size.
Side Set
Side set breasts have a gap between them, separating both breasts more than other types.
What is the Right Breast Implant Size For You?
You have decided to get breast implants Turkey. Alright! The following step is choosing a size. Now, you may have an ideal size in your mind, but it may not be the right one for you.
There are some important things to consider in order to choose the correct size. At MCAN Health, we want to ease your decision-making process by giving you some useful information.p>
Your bra size is a good starting point, and if you are not quite sure about your size, you can use our table below to give you a clearer idea:
International Bra Cup Size
UK

Europe

USA

A

A

AA

B

B

A

C

C

B

D

D

C

DD

C

D

E

F

DD

F

G

DDD/E

G

H

F

H

I

G

I

J

H

J

K

I
International Bra Band Size
UK

Europe

USA

28

60

28

30

65

30

32

70

32

34

75

34

36

80

36

38

85

38

40

90

40

42

95

42

44

100

44

46

105

46

48

110

48
However, knowing your bra size is not enough to determine the size of your ideal implants.
While deciding about your breast implants Turkey size, the most crucial thing is to communicate your expectations with your plastic surgeon while considering these factors:
Your Body Measurements:
Your height and weight, the width of your natural breasts and the shape and size of your chest wall. These are important considerations to take into account in order to achieve the desired look and reduce any risk of complications.
Your Body Shape:
The size of the implants may have to differ according to your body frame. If you have a petite body frame, you may not be able to handle large implants.
The Composition of Your Breasts:
The amount of natural breast tissue and skin elasticity – while some breasts can handle large implants, some cannot due to their nature and composition.
Your Personality:
Are you OK getting a lot of attention? Larger breast implants attract more attention, whereas smaller implants get relatively less.
Your Lifestyle:
If you are physically active or working in a physically demanding job (if you are an athlete), large implants may not be ideal for you. Also, think about how you dress – would it be possible for you to wear the style of clothing you prefer with larger implants?
Your Desire:
What do YOU really want based on your personality and lifestyle? The implants you see on other people may not be the right size for you!
If you are still hesitant about it, do not worry. Our experienced plastic surgeons will advise you on the best treatment plan and implant size upon consultation.
How is Breast Augmentation Turkey Performed?
A breast enlargement Turkey operation is the procedure of placing breast implants in the breast cavity. Based on the expectations of the patient, a specific implant size and shape will be chosen. The surgery methods change according to the incision type and implant placement.
Types of Incisions for Breast Enlargement Turkey
There are 3 commonly used incision options for breast enlargement Turkey:
Breast implants are inserted after incisions are made. There are 2 ways commonly used to insert breast implants:

There are 3 commonly used incision options for breast enlargement surgery:

Subglandular:

Breast implants are positioned between your breast tissue and your chest muscle.

Submuscular:

Breast implants are positioned behind your chest muscle.

Incisions are sealed by stitches which disappear over time.

To have the most satisfying results, women with saggy breasts may need a simultaneous Breast Uplift Operation. If you wonder whether it is your case, you can read this blog piece
Methods of Breast Implants & Breast Augmentation Surgery Turkey
The specific method to perform a breast enlargement Turkey is decided by the plastic surgeon upon consultation. They will consider the patient's wish, weight, body shape, and breast structure. Your surgeon will tell you all about the different types of breast implants before the operation so you know all the possible results of a breast implant surgery.
There are 2 types of implants generally used for breast enlargement Augmentation:
Saline Implants for Breast Augmentation Turkey
This type of breast implant is filled with sterile saltwater. The implants can be filled before insertion or after. Our plastic surgeons in MCAN Health prefer not to use saline breast implants, since the silicone alternatives give better results.
Silicone Breast Implants for Breast Augmentation Turkey
These implants are filled with silicone gel before they are inserted into the breasts. MCAN Health's plastic surgeons prefer silicone breast implant due to their higher success rates and their more natural results.
Breast implants are also divided into two, based on their shape:
Teardrop Breasts Implants:
Teardrop breast implants are also called Anatomical Teardrop Implants. These implants are not rounded and will shape tear drop boobs. If you have a petite body and want natural-looking, bigger breasts, gummy bear implants 1300 sv may be the best type for you.
Round Breast Implants:
Round implants are the most commonly available implants for breast enlargement Turkey. These implants shape round boobs and are suitable for many particular needs. If you want to have volume on the upper part of your breasts, round implants may be perfect for you.
Remember that your doctor can recommend the most suitable type of breast implants to meet your expectations.
Breast Augmentation Recovery
You will have to count an estimated 7-8 weeks for a full boob job in Turkey recovery. The most important recovery period will be the first week after the operation, performed under general anesthesia. Any discomfort and pain will rapidly diminish in the first hours after the operation, and in the following days.
Breast Augmentation Recovery in Hospital
Patients usually spend 1-2 nights in hospital after a breast enlargement Turkey. If more time is needed, everything will be arranged for you. Most of the pain will be gone after the first two days. Painkillers will be distributed to ease this process further. Patients are also given a post breast augmentation bra that will allow beautiful results.
2-5 Days After your Boob Job Turkey
Once doctors believe your condition is suitable, you will be able to return to the comfort of your hotel. MCAN nurses and doctors will assist you with all the necessary instructions and visit you daily.
7 Days After your Breast Augmentation Turkey
At this point, pain is normally minimal or almost gone. Your doctor will prescribe you light daily exercises to fasten your recovery. After seven days, patients are able to fly back home if they want to. If you want to spend some more time in Istanbul instead, we will be happy to give you a city tour!
2-3 Weeks After a Boob Job Turkey
Swelling and soreness can still take place to a certain degree, depending on how intense the surgery might have been. Women doing a large breast augmentation surgery Turkey might need to take 3 weeks off work. You should still avoid any demanding physical activity, but should continue with the prescribed daily exercises.
8 Weeks After a Breast Enlargement Turkey
Congratulations! At this point, you should be fully healed. Upon consultation, your doctor will say if you are in the right conditions to return to all your daily routines, including gym and more demanding physical exercises.
Breast Enlargement Aftercare
The following are general guidelines informing patients about what is to be done before and after a breast enlargement in Turkey. Bear in mind your personal surgeon will be more specific about all the necessary procedures according to your case and post-op condition.
Pre-Op Instructions
2 Weeks Prior to Surgery:
Rigorously avoid alcohol and smoking of any kind, whether shisha, cigarettes, cigars or others.
Avoid medication containing Ibuprofen, anti-inflammatory medication and aspirins.
Night Prior to Surgery:
You should not drink not eat anything 12 hours prior to your operation! if you fail to do this, the surgery might have to be postponed, or even cancelled!
Post-Op Instructions:
If you are a smoker, or a regular alcohol consumer, we have bad news for you: you have to still avoid those practices for at least two weeks after your operation.
You will be given minimal exercise instructions (like walking around your room for 5 minutes every few hours) to avoid blood clots.
Do not remove any bandages or garnements until you are told to do so by the surgeon or nurse.
Do not shower until you are told to do so!
Drink a lot of water! (8-5 glasses per day)
Take all medication as instructed by your surgeon.
You should wear your pressure bra for 3-4 weeks after the operation. This bra will help you get the most beautiful results!
Bear in mind that it will take 4-6 months for you to see the definitive results.
It goes without saying that you should at all times and rigorously follow your surgeon's instructions. This is necessary to enjoy the best results and to avoid possible complications.
Breast Enlargement Overview
Operation:

Breast Enlargement

Operation Time:

2 to 3 hours

Stay:

At least 6 days in Istanbul (1-2 at the hospital).

Type of Anesthesia:

General.

Recovery Time:

Full recovery approximately 3 weeks. Workless time: 7 days.

Results:

Immediately visible. Definitive results after 4-6 months.

Recovery Time:

Full recovery takes 12 months. After 1 – 2 weeks you can go back to work and daily routine.

Side Effects:

Swelling, bruising, pain, discomfort.

Potential Complications (when performed incorrectly or by an inexperienced surgeon):

Scars, Bleeding, Infection, Asymmetry, Reduced sensitivity, Allergic reaction.

Scarring:

Hidden; minimal.

Pain:

Treated with painkillers.

Sports:

1 month after the operation (light).

What to Bring:

Cosy clothes

Possible Combined Surgeries:

Breast Uplift, Liposuction, Rhinoplasty
Why Breast Augmentation Turkey Packages?
If you are not happy with the size or shape of your breasts, because of an accident, baby-feeding or because of genetics, we have the solution: breast enlargement Turkey.
Breasts are essential bodily features defining female sexuality. Being unhappy with the shape or size of your breasts can cause low self-esteem and severe emotional problems. Thanks to our boob job Turkey plan, MCAN Health can help you boost your self-confidence and have the shape you always dreamed of.
Best Boob Job Surgeons in Turkey
MCAN Health works with internationally recognised and certified doctors in the most prestigious hospitals. Our surgeons are meticulously selected according to their medical experience, international accreditations, their quality and their success rate. They are continuously quoted in Turkish medical magazines as the top professionals of the country.
MCAN doctors have achieved international recognition through their outstanding surgeries and the publication of medical articles in acclaimed international reviews. They are also certified by medical institutions of global prestige, such as ISAPS and EBOPRAS.
According to Dr. Ömer, "a breast enlargement can be performed as long as the patient has no chronic illnesses or experiences no allergic reactions to anesthesia."
Dr. Habib stresses on the importance of after-care procedures to achieve the best possible results: "wearing the bandages, drinking a lot of water, doing daily exercises and eating correctly will make all the difference.
MCAN Health's surgeons operate boob job Turkey procedures delivering world-class results at an affordable breast augmentation surgery cost Turkey. They will assist you from the consultation to the operation stage and post-operatory follow-up. They will establish the best surgical plan for your individual needs, and will remain at your disposal after you return back home.
Breast Implants Turkey Price
The total breast implants Turkey price varies according to the patient's needs and medical condition. For this reason, it is not possible to establish a fixed breast augmentation surgery cost Turkey without a prior consultation with our surgeons. To give a rough estimate, the total breast implants Turkey price is about half of the European cost, and this is including flights, 4-5 star hotels, transportation, food and follow-up services.
Istanbul is one of the most attractive medical tourism destinations in the world for breast augmentation because of the amazing breast enlargement Turkey Istanbul price, its experienced medical staff, the high number of operations performed and government subsidies to the industry.
The breast augmentation Turkey cost will be worth every cent at the best clinic in Turkey. Rather than asking about the breast implants Turkey price, ask how much does your personal well being cost. To know your specific breast implant price Turkey, you need to contact our online specialist and receive the free help of one of our medical consultants.
Get a personalized treatment plan and find out all about your breast augmentation surgery cost Turkey.
Breast Augmentation Turkey Reviews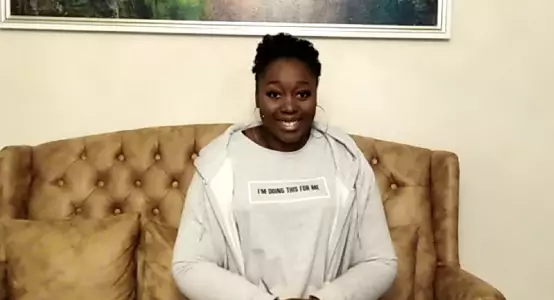 MCAN Health took care of me so well and I was feeling so comfortable through the procedure. I am so happy with the results. It couldn't be any better. After 5 days post-op, I definitely recommend MCAN! I think this was the best decision that I made with my life.
Shawna from United Kingdom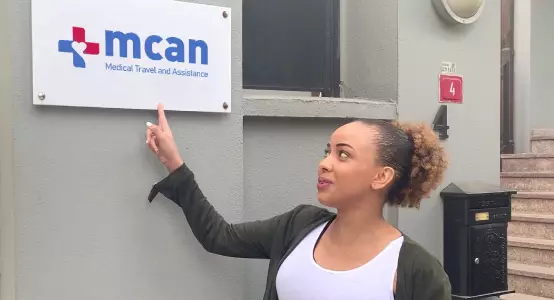 My name is Diva and I am very satisfied with MCAN Health! I had big breasts and I had issues because of my breast after I had my daughter. I didn't know what to do anymore, because I didn't feel good in my skin and I was very sad. Then I contacted this company MCAN Health and today's result is magnificent. I am very happy, now I can have full self-confidence in myself.
Diva from France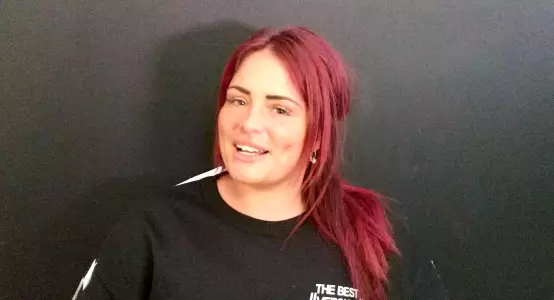 I am Chantel from the UK. I came to Istanbul to have my breast surgery with MCAN Health, very happy with service! The hospital is amazing, the surgeon is very very good, all the staff is very very helpful. The communication, the care and the guidance is flawless. I'd recommend it to every person. I love MCAN Health and I love my boobs!
Chantel from United Kingdom
Why is MCAN Health the Best for Boob Job Turkey?
Carefully Selected and Regularly Evaluated Surgeons
MCAN Health only works with the most qualified and experienced plastic surgeons and evaluates its contracts on a monthly basis, based on patient satisfaction survey results and complication ratios. MCAN Health continues working with the surgeons whose performance is satisfactory.
The Highest Quality Implants
MCAN Health only uses MOTIVA® and MENTOR® implants that are the best quality implants available. These implants are new generation implants that offer first-of-its-kind safety technology and solutions at the best breast implants Turkey price.
MCAN Nurse to Support Patients at the Hotel
MCAN Health's English and German-speaking in-house nurses visit you at the hospital before you are discharged and at your hotel during your stay. They change your dressing, check on your vital signs, remove the drains, help you shower, and anything else you may need. MCAN Health is proud to be the first medical travel company in the industry offering this service.
National and International Healthcare Accreditation
MCAN Health is accredited by the Turkish Ministry of Health and is proud to be the first medical travel company in Turkey having an international healthcare accreditation, TEMOS International GmbH, which is only given to the healthcare companies offering exceptional patient care.
Aftercare Support
MCAN Health provides aftercare support while the patients are in Turkey and after their return to their home country. MCAN Health also offers aftercare support in London and Madrid.
Breast Augmentation Turkey Frequently Asked Questions
How long does a breast implant surgery in Turkey take?
A breast augmentation usually takes around 2-3 hours. You might also want to read this article to know how often breast implants need to be changed.
Will I feel any pain?
A boob job Turkey is usually carried out under general anesthesia, which means that there is no possibility of experiencing pain during the breast implant Turkey surgery.
Should I get days off from work?
Yes. The length of your leave depends on your work. If your job does not require any heavy physical activity, you can go back to work a few days after your boob job Turkey. If your job requires a heavy physical activity, you can go back to work 2-4 weeks after your breast operation.
Will I be able to breastfeed after I have a breast implant?
Yes. You can breastfeed after a boob job Turkey. The implants do not affect the mother or her baby.
Am I going to lose the sensitivity of my nipples after having breast operation?
Nipple sensitivity usually returns to normal sometime after a breast implantation. In some cases, nipple sensitivity may increase or decrease after a breast operation. It is extremely rare to lose the total sensitivity.
Are silicone breast implants safe?
Yes. Recent medical research shows that silicone implants are safe and do not alter the normal/natural functioning of the body.
What Is the Total Breast Augmentation Surgery Cost Turkey?
MCAN Health offers the best boob job Turkey procedures at the most affordable breast enlargement Turkey Istanbul price. The type of breast augmentation and the degree of enlargement desired determine the breast augmentation Turkey cost. Feel free to contact us for a free online consultation, we will determine your breast augmentation surgery cost Turkey within a day!
Are the breast augmentation surgeons of MCAN Health experienced and qualified?
Yes. All MCAN Health breast implant Turkey surgeons are highly experienced and qualified with a strong educational and professional background. They are very well-known in the breast enlargement field.
Can MCAN Health's breast implant Turkey surgeons speak English?
Yes. MCAN Health's breast enlargement surgeons are proficient in English and can communicate fluently.
Which breast implant brand does MCAN Health use for a boob job Turkey?
MCAN Health doctors use Mentor and Motiva implants in breast enlargement procedures. They are the best available worldwide.
How do you know when breast implants Turkey need replacing?
In case of leakage, deflation, rupture, hardening, palpability, or change in position, you may need to contact your surgeon for an implant replacement. Otherwise, most people with a breast implant do not need replacement for 10 – 20 years.
Can I keep my breast implants Turkey forever?
The average time for implant replacement is 10 – 20. You cannot keep your implants forever, but breast implants used by MCAN Health are produced for long periods of time.
How many CC's does it take to increase one cup size?
Cup sizes for bra are not in a definite standardization. Generally, 150 to 200 cc may increase one cup size. Also, there are a few more factors (such as body shape and width of the chest) to take into consideration for potential increase in cup size after a breast implant Turkey.