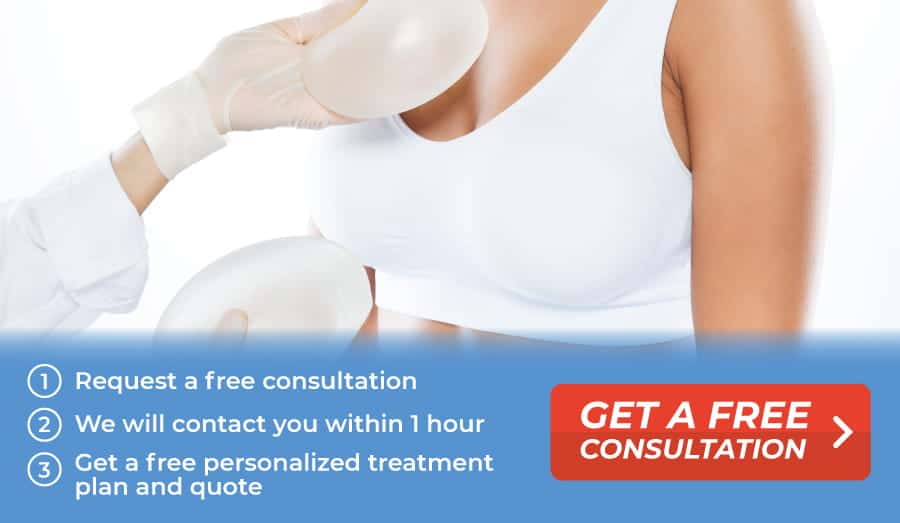 Breast Enlargement Turkey
Every woman cares about their breasts. From their size to their shape, breasts have a great impact on women's feeling, confidence, appearance and mood. With MCAN Health, every woman has the chance to change their breasts as they like them to be. You only need to follow these steps:
1. Request a free consultation by filling the form.
2. We will contact you within 1 hour.
3. Get a free personalized treatment plan and quote.
FREE CONSULTATION
Leave us your number and we will get to you soon back.
What is Breast Enlargement?
Breast enlargement, also known as breast implant or breast augmentation or boob job, is used to change the size, shape and form of the breasts. Breast implant is generally used for two reasons:
– cosmetic: To enhance the size, shape, and symmetry of the breasts.
– reconstructive: To reconstruct the breasts generally after breast cancer surgery.
The decision to undertake breast enlargement procedure can be for a variety of reasons. Enhancing naturally small breasts or breast lifting after childbirth and breast feeding can be among these reasons.
Breasts are considered to be an important element of a woman's sexuality and femininity. Therefore, women get breast enlargement to enhance their breasts and to improve self-esteem and femininity.
Every year almost 2 million women worldwide get breast implants to increase the size and enhance the shape and symmetry of their breasts. Boob job (breast implant) is among the most commonly requested type of cosmetic surgeries carried out worldwide.
Breast Enlargement Cost in Turkey
In United Kingdom and Europe, breast enlargement costs between £3500 and £8000. This is only for the treatment and the implant to be used. When the consultation and aftercare costs are included, the prices go up about £500 – £1000 more.
Breast enlargement cost in Turkey is starting from £2175. While it is the treatment only price for breast augmentation, it includes the consultation, the surgery and the breast implant. There is also the all-inclusive package option that includes all you need from the accommodation, transfers, patient host and many more features.
The price difference between Turkey and Europe in breast enlargement is due to the difference in labour cost and operational fee. Because of the low prices, the plastic surgeons have the chance to perform much more boob job in Turkey compared to their colleagues. As a result, they get more experience and come up with the best boob job results.
Breast Enlargement in Turkey Starting From £2175
All-Inclusive Packages include operation fees, multilingual patient host, transfers and accommodation
Why is MCAN Health the Best for Boob Job in Turkey?
MCAN Health works with the top plastic surgeons in Turkey who have international work experience with a reputable educational background. MCAN Health's experienced breast implant surgeons will guide you through every step of the treatment because client satisfaction does matter to MCAN Health. You will get the most comprehensive and patient-centric service in your breast implant surgery with MCAN Health.
MCAN Health's breast enlargement in Turkey offers you:
Latest technology boob job.
More symmetrical breasts.
Cost effective prices.
Boob job at JCI accredited hospitals.
Natural looking results.
Full-insurance for the treatment.
Periodical calls as follow-up care after breast augmentation.
Breast Implant in Turkey with MCAN Health
It is time to enhance your appearance, reshape your breasts, increase self-confidence and feel more attractive with affordable prices!
Breast Enlargement Turkey Before After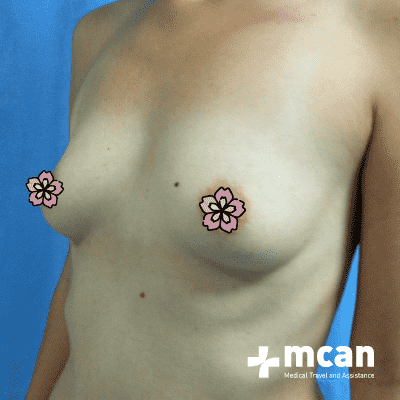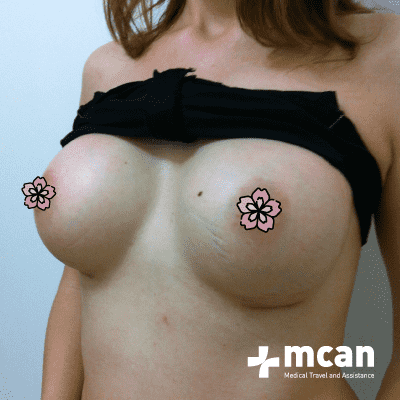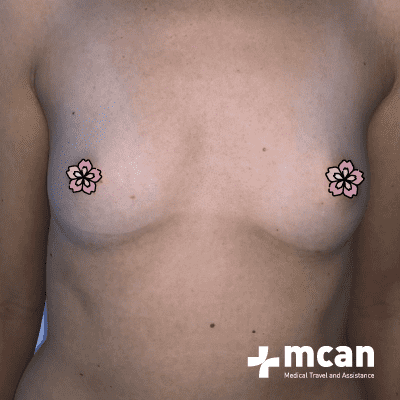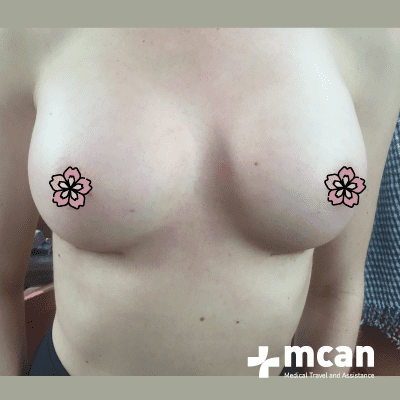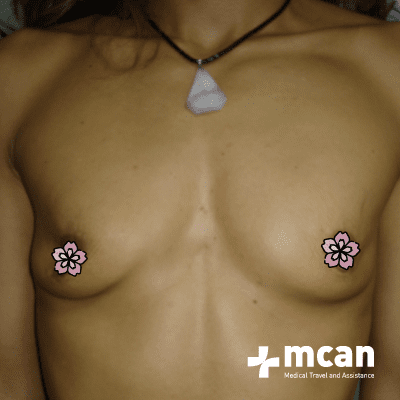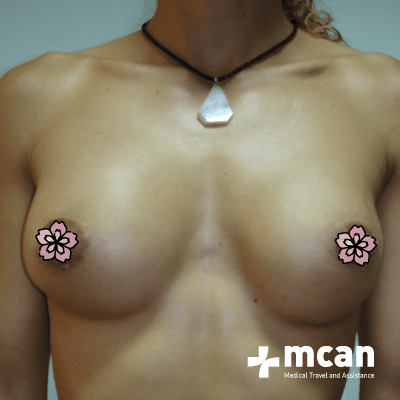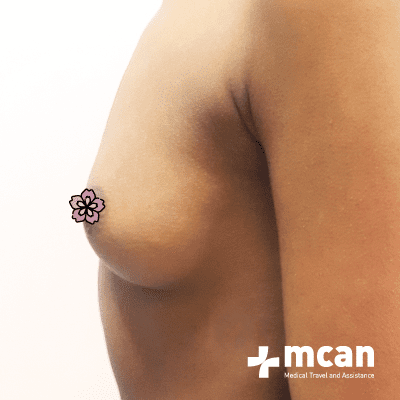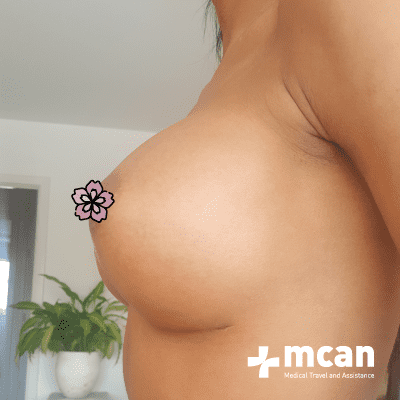 MCAN Health Breast Enlargement Turkey Reviews
I choose Mcan health after allot of research online & I'm so glad I did. I'm very happy with my results I had tummy tuck, 3 area lipo, muscle repair and breast uplift with 295 g implants. When arriving in Istanbul I was very nervous, however after meeting the team and Dr my nerves was put at ease. I couldn't be happier with how I look now. Thankyou mcan for a delightful experience and I will be back for my rhinoplasty in the next few years!
Posted 2 days ago
The staff at MCAN upon arrival to Istanbul were very organised and reassuring. They planned my whole stay to the last detail and kept in contact with me at all times. Doctor was very professional and skilled. My rhinoplasty procedure went amazingly well and the hospital facilities were very modern and clean. All in all, a professional, high quality service at an affordable price!
Posted 2 days ago
The admin staff are quick to reply and very helpful, the drivers are gentlemen, everything was straight-forward and easy. The hospital duration was a very pleasant experience with constant monitoring, the surgeon was lovely (and handsome!) and since returning home I have been advised I have 'perfect' breasts, thanks to him! I would definitely recommend this company
Posted 5 days ago
The care given in making me feel at ease and the general feeling being good around the procedure as a whole was outstanding and the nurses and staff made everything less stressful
Posted 1 week ago
This was my second procedure and have to say that I'm pretty happy with how it went. The doctor explained me exactly what can be achieved given my current condition, and made sure that the assistants carry out their tasks efficiently. Thanks again team and I'll make sure to recommend your services to friends and colleagues.
Posted 1 week ago
Amazing service from start to finish I am 4 days post op after a facelift and upper and lower eye surgery doctors driver case manager and interpreter are all amazing would reccomend troya hotel for your stay would highly recommend
Posted 2 weeks ago
Best trip for rhinoplasty I came from Holland to get a rhinoplasty. I'm so happy with the results and the whole trip went perfectly. The communication went well and my nose is healing good. I recommend this to everybody because I don't have any pain and my nose is looking beautiful already.
Posted 4 days ago
❮
❯
Methods of Boob Job & Breast Implants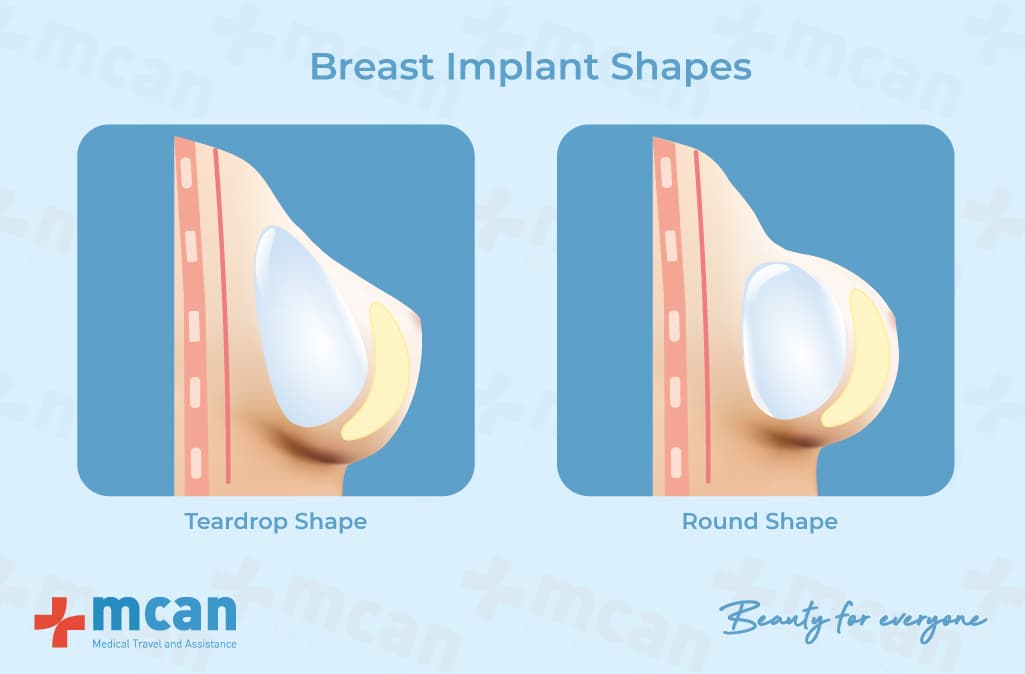 The method for breast enlargement is decided by the plastic surgeon considering patient's needs, weight, body shape and the structure of the breasts. It is very important to talk about the different types of breast implants available in detail with your surgeon before the operation to get the best result out of your breast implant.
There are 2 types of implants generally used for breast enlargement surgery:
Silicone Gel Breast Implant: This type of breast implant is filled with silicone gel. The implants are filled before they are inserted into the breasts. MCAN Health's plastic surgeons prefer the silicone breast implant due to its high success rate in natural results.
Saline Breast Implants: This type of breast implant is filled with sterile saltwater. The implants could be filled before they were inserted into your breasts or could be filled after they were inserted into your breasts. Our plastic surgeons in MCAN Health do not prefer to use saline breast implants as the silicone alternatives give better results.
Also, the breast implants are divided into two based on their shape: