Free Consultation
Fill out the form and we will contact you within 1 hour.
What is Hair Transplant?
Hair Transplantation is the outpatient surgical procedure of transplanting hair from one part of the scalp, called the donor site, to another, called the recipient site.
In other words, a hair transplant operation is a hair redistribution process, consisting in the transplantation of hair from dense areas into hair loss areas.
It is a hair loss treatment and a permanent cure for baldness, as donor hair is immune to the DHT hormone that causes male pattern baldness, also known as androgenic alopecia. Hair transplant in Turkey is the preferred choice of tens of thousands of patients who travel to Istanbul to restore thinning hair, receding hairline and boost hair regrowth every year.
At MCAN Health, we take care of our patients at every step of their journey, picking them up from the airport, scheduling all transportations, hotel bookings and medical services.
Hair Transplant Turkey Statistics
Hair transplant Turkey has earned a worldwide reputation as one of the most efficient and cost-effective treatments, owing to the quality standards of national surgeons and its affordable prices. Many consider Turkey to be the place where the best hair transplant operation in the world can be found, with over 500 hair clinics in Istanbul alone, and thousands of other hair transplant clinics in Turkey.
According to 2015 statistics by the Turkish Healthcare Travel Council, 60,000 patients travel to Turkey each year to have a quality hair transplant. The Foreign Economic Relation Board estimated that the Turkish hair transplant industry alone surpasses $1 billion yearly. Huyesin Kirk, chairman of the Middle East Tourism and Travel Agencies Association, calculated that 150 to 500 hair transplants take place in Turkey on a weekly basis.
Please read our guide to get more information about Hair Transplant Turkey.
Hair Transplant Turkey Review
The Process of a Hair Transplant in Turkey
1
Get a free consultation
Get a free consultation and receive your instant treatment plan in less than 10 minutes for your hair transplant in Istanbul with MCAN Health.
2
Book your treatment
Once you get your treatment plan, book your All Inclusive Turkey Hair Transplant Package with MCAN Health.
3
Welcome to Turkey!
After sending your flight information to your personal agent, we will arrange everything to make your hair transplant journey in Turkey a wonderful experience.
Book Now!
Hair Transplant Cost Turkey 2022
The Turkey hair transplant cost depends on a series of factors, including the selected hair loss treatment, the degree of hair loss, the selected Turkey hair transplant package and the hair loss clinic. The average cost of a hair transplant in Turkey is €2350, which equals approximately 2015 Pounds Sterling. The minimum cost is €1400, and the maximum cost is €3300. The reasons explaining the affordable hair transplant Turkey price are the lower value of the currency, Turkish government subsidies to the medical tourism industry and the high competition in the market.
The incredibly high demand for hair loss treatments means that Turkish hair transplant surgeons are more experienced than their European or American counterparts. That's why, to the question: what is the Turkey hair transplant cost? The answer is: hair transplant results in Turkey are not only better than in Europe, but also much cheaper. A remedy for your specific hair loss condition will be included in your personalized Turkey Hair Transplant Package.
Now, the all-inclusive Hair Transplant Turkey price varies depending on the packages. The highest Turkey hair transplant cost is approximately 2500 GBP, including a 4 night stay at a 5-star hotel, needleless anesthesia, the best graft extraction treatment and all after-care products, allowing the best hair transplant in Turkey.
Please contact Our Case Manager to get all the details about your hair transplant costs.
HAIR RESTORATION TECHNIQUES
MCAN Health offers different hair implant Turkey methods, according to each patient's needs and expectations.
FUE Hair Transplant Turkey (via Micromotors)
FUE Hair Transplant Method (Follicular Unit Extraction) is the most modern hair harvesting procedure, famous for producing very limited scarring. Each follicle is extracted one by one with the help of a micromotor with a 0.5-0.7mm diameter. These hair follicles are implanted carefully on the receding parts. The surgery is performed under local anesthesia and lasts for 6 to 8 hours. The final results of FUE Hair Transplant Turkey are seen 12 months after the operation.
FUE is the overall preferred method because:
It leaves no visible scars on the donor or recipient area
Results are more natural-looking
It is minimally invasive
It allows to transplant the maximum number of grafts in One single session
Sapphire Hair Transplant(Sapphire blades)
Sapphire FUE Hair Transplant is the upgraded version of traditional FUE Hair Transplant.
Sapphire FUE follows the very same steps as the FUE technique. The only difference is that surgeons use sapphire blades for channel opening instead of steel material.
Sapphire FUE provides a more natural look and a higher-density hair implant. This is because canals are opened in a V-shape, with a natural-looking angle. Find the advantages of Sapphire FUE Hair Transplant compared to FUE Hair Transplant below:
Sapphire blades minimize the vibrations during canal opening. Tissue damage and trauma is thus prevented.Sapphire blades enable surgeons to open much smaller incisions compared to steel blades, which results in a faster healing period and a higher density hair implantation.Sapphire blades allow the most natural-looking hair transplant results.
DHI Hair Transplant Turkey (with CHOI Pens)
A DHI hair transplant is an avant-garde hair implant Turkey technique that uses a CHOI Pen to implant grafts on the receding and bald areas. While the extraction phase is the same as in the FUE and FUE Sapphire techniques, the difference with the DHI technique appears at the implantation step of the procedure: channel opening and implantation take place simultaneously.
Specialists use the CHOI Pen to implant grafts one by one, to achieve the best hair transplant in Turkey and the most natural hair transplant results. In the DHI Hair Transplant Turkey method, patients do not have to shave all of their hair, but just the donor area, making it the preferred technique for female hair transplantation.
The main advantages of DHI are:
A higher density of hair follicles is achieved on a specific area, such as the hairline, compared to other hair transplant methods.

There is no bleeding in DHI, as the implantation is performed with the CHOI Pen with no canal opening.

More natural results are achieved, as it is easier to give the right angle and depth to the canals and grafts with the CHOI pen compared to the FUE method.

There is no need to shave your whole head. DHI Hair transplant is the best option for patients who do not want to shave their head completely.

However, less grafts can be transplanted using the DHI Hair Transplant Turkey technique than through FUE. You may want to read this article to know how many grafts are needed for a good hair transplant.
MCAN Hair Transplant Clinic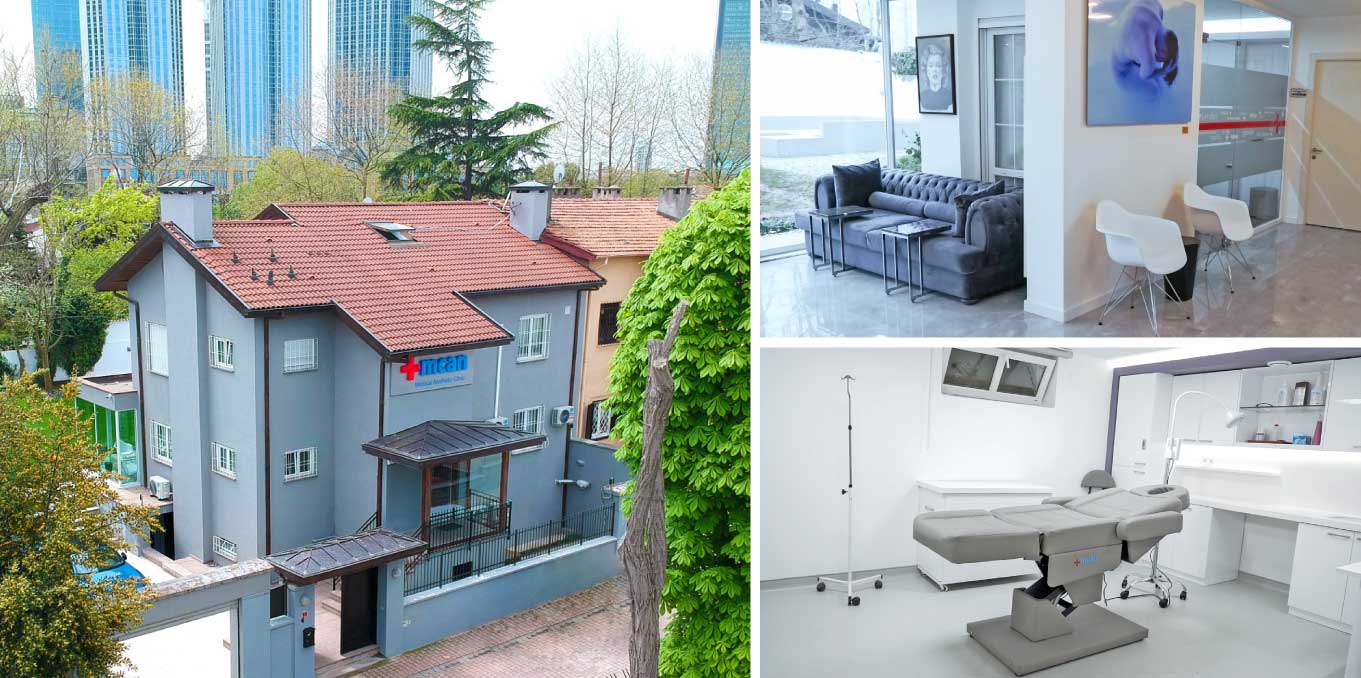 Why choose MCAN Health for hair transplantation in Turkey?
MCAN Health, with branches registered in London and Madrid for consultation purposes, has been considered one of the top 5 hair transplant clinics in Turkey through the years:
In 2017, MCAN received the Best Customer Service Award by the British Medical Search Engine 'WhatClinic' (for the third consecutive year!).
In 2018, Moods Magazine declared MCAN Health the Best Medical Travel Company in Turkey.
Following its success and recognition, MCAN Health opened its own MCAN Hair Clinic in 2019. Ever since, we have done hair implant operations in a luxurious facility in central Istanbul!
Engaged in innovation and the development of the industry, MCAN Health became the First Turkish Medical Travel Company to receive the TEMOS International GMBH accreditation in 2020.
Focused on patient experience, MCAN provides the best hair transplant in Turkey in its contracted premier clinic, owing to avant-garde technology and the groundbreaking work of the most prestigious doctors and medical team.
MCAN Health has transformed more than 10,000 lives by providing excellent results and a great experience in Istanbul, Turkey.
Fill in the consultation form and take your first step to joining our MCAN Health Family. Get your hair back, boost your confidence and have an amazing experience in Turkey!
Hair Implant Doctors in Turkey
MCAN Health works with internationally recognised and certified doctors in the best hair transplant clinic in Turkey. Our surgeons are meticulously selected according to their medical experience, international accreditations, their quality and their success rate. They are continuously quoted in Turkish medical magazines as the top professionals in the country.
MCAN doctors have achieved international recognition through their outstanding surgeries and the publication of medical articles in acclaimed international reviews. They are also certified by medical institutions of global prestige, such as ISAPS and EBOPRAS
According to our Trichologist Sedef Terbiyeli, 'a hair transplant can be performed as long as the patient has no chronic illnesses or medical conditions making him/her unsuitable for the procedure.'
She stresses on the importance of after-care procedures to achieve the best possible results: 'wearing the bandages, not using any hats, not doing any exercise for at least a month after the operation, drinking a lot of water and eating correctly will make all the difference for your hair implants Turkey."
MCAN Health's surgeons perform hair transplantation in Turkey delivering world-class results at the best Turkey hair transplant price. They will assist you from the consultation to the operation stage and post-operatory follow-up. They will establish the best surgical plan for your individual needs, and will remain at your disposal after you return back home.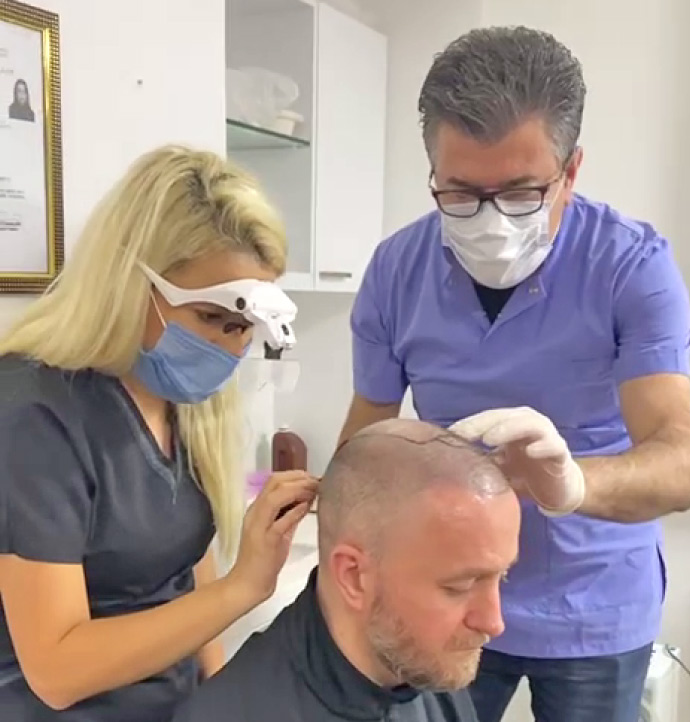 Hair Transplant Recovery and Aftercare
A hair transplant is a minimally invasive surgical procedure with very little chances of complication. All pain and soreness will be gone within the operation day, or the day after the operation. All redness and swelling can be expected to disappear within the first 15 days.
The donor area will take a little longer to heal, but its recovery will be complete within a month, whereas beard hair grafts (if transplanted) are liable to be shaven even 7 days after the operation.
Our surgeons will assist you personally and adapt their medical after-care consultation to your individual case. On a general note, these are the steps you will need to follow after a Hair Transplant Istanbul:
Before Hair Transplant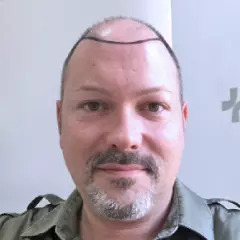 In this phase, it is important to check all your medical and health conditions with your doctor. Some medicines to prevent hair loss should be stopped in advance. In case you are under any other kind of medication, you need to let the medical team know about it to provide the best treatment and services. In order to get the best result, it is recommended to stop alcohol and smoking a few days before the operation.
First Two Weeks After Hair Transplant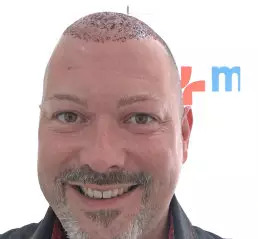 Redness and swelling are expected to occur within the first week after the hair implant Turkey operation. It might become slightly more acute on the third day, but will be gone completely after seven days. In the second week, small scars might still be noticeable but will disappear during the first half of the second week. Afterwards, there will be no visible signs of operation on your head. Itching might still be felt, particularly in the donor area. Avoid all scratching, everything is on its way and special care is no longer needed.
2 Weeks to 2 Month After Hair Transplant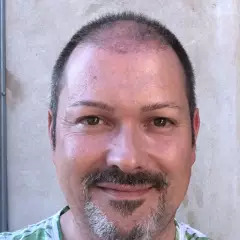 In 1 to 2 months after the operation, the implanted hair will start to grow(not as fast as the normal hair). But soon after the 'shock loss' will take place. The new, transplanted hair will fall out, only to grow back again in the coming months. This is perfectly normal, so don't worry!
3 to 4 Month After Hair Transplant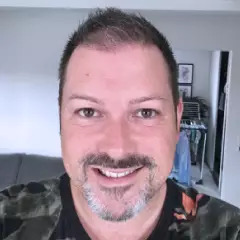 After the shaded hair on the recipient area starts to grow again, in 3 months after hair transplantation in Turkey you will be able to cut your hair, but only with scissors! Continue to avoid all chemical products, both at home or at the hairdresser. Now your new hairs are placed and fixed firmly and you will experience a huge improvement at this stage!
4 to 6 Month After Hair Transplant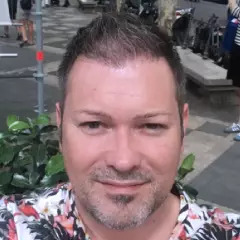 At the beginning of the 4th month transplanted grafts will now be 4 to 6 cm long and much thicker. All itchiness on both your donor and recipient areas will be practically gone as well as the scarring. At the end of the 6th month, you will be able to cut your hair in your desired model. In general condition buzz cuts with a shaving machine can be possible, however, we recommend you ask your doctor's idea if you do not see the result as is expected.
6 to 12 Month After Hair Transplant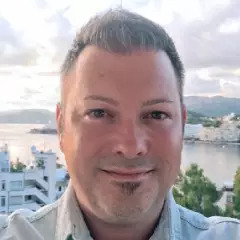 In this period your hair will continue growing and thickening more and more. Patients must bear in mind that the best hair transplant results depend also on their own aftercare and their strict following the doctor's instructions, avoiding chemical products, shaving machines, avoiding all sports for the first month after the operation, having a healthy diet and taking vitamins to support regrowth. Once you choose a good medical service provider and you take good care of your hair during the recovery time, congratulations you got your handsome look back!
Patients must bear in mind that the best hair transplant results depend also on their own aftercare and their strict following the doctor's instructions, avoiding chemical products, shaving machines, avoiding all sports for the first month after the operation, having a healthy diet and taking vitamins to support regrowth.
All You Need to Know About FUE Hair Transplant
Operation

FUE Hair Relocation Surgery (Transplant)

Time

6-8 Hours

Stay

Minimum 3 days

Recovery

4 days before returning to work.

Hair Trimming

Fully Before the Operation. After the Operation: 3 Months Later With Scissors.

Anesthesia

Local (possibility of needleless anesthesia).

Side Effects

None.

Sports

1 Month After the Operation.

Washing

14 Days After the Operation.

Scars

Invisible to the Naked Eye.

Pain

None (Anesthesia).

Results

Lasting for Life.

What to take with you

Comfortable Clothes.

Complementary surgeries

Rhinoplasty, Liposuction, Dental Implants, Dental Veneers, Beard Transplant.
Hair Transplant FAQ'S
Why hair loss happens?
Hair loss is a natural condition that may affect anyone in certain periods of their life regardless of age, gender, or sex. Hair loss can be caused by different factors such as stress, hormonal disorders, and diet. Furthermore, hair loss can be genetic, seasonal, or a side effect of certain medicines.
While some types of hair loss are permanent, others can be temporary. MCAN Health's first aim is to understand your hair loss type. If it is temporary, it is suggested that your hair loss progress is observed, and monitored during a waiting period.
If it is necessary for you to have a hair transplant treatment, MCAN Health offers the best solution for your hair loss. The most important factor in hair transplantation is the correct diagnosis by which the present and future reasons for the hair loss should be understood perfectly. Please read the following article to know: 10 Things to Consider Before Hair Transplant.
How does a hair transplant Istanbul work?
Hair transplant Istanbul redistributes hair grafts to the areas where your hair is thinning or bald. Your healthy hair follicles are collected from your donor area (where you have hair) and transplanted into the recipient areas where hair is needed.
Hair transplant offers a permanent solution to the hair loss problem. If you want to take a look at the results, make sure you check our Hair Transplant Turkey reviews and our Hair Transplant Turkey packages. You can also read the following guide to know how Hair Transplant in Istanbul works on each step of the way.
What is the best hair transplant in Turkey type?
There is no exact answer as to what is the best hair transplant in Turkey type. It is the one that will be the most suitable for each patient according to his/her needs. FUE is the most commonly used hair transplant method globally, operated at an affordable Turkey Hair Transplant cost. It offers a pain-free and scarless hair transplant.
The DHI and Sapphire Hair Transplant methods also offer outstanding results. Each of these types come with their own pros and cons. Choosing one over another depends on your unique needs and circumstances. The most important factor determining the success of the operation will always be choosing the best hair transplant clinic in Turkey.
How long does a hair implant takes?
The duration of a hair implants Turkey operation depends on the type of hair transplant and the number of grafts you get. But generally, a hair transplant Istanbul takes around 6 to 8 hours. DHI (Direct Hair Implantation) might take longer depending on the number of grafts.
Does hair transplant have any side effects?
A hair transplant is a safe treatment as long as it is performed by a qualified team. There might be some minor side effects such as temporary swelling and achiness on your scalp.
This is nothing to worry about. You will be provided with medication after your hair transplant in case you experience any minor side effects. To avoid any unpleasant surprises, make sure you choose the best hair transplant clinic in Turkey and check their hair transplant Turkey before and after pictures, as well as their hair transplant Turkey reviews.
How much is the total Turkey hair transplant cost?
The total Turkey hair transplant price varies depending on the clinic and the hair transplant method. Turkey offers very high-quality transplants at an affordable cost.
On average, the hair transplant cost Turkey is 80% cheaper than in the UK. And this is the total hair transplant cost Turkey, including flights, hotel accommodation, transportation in Istanbul, lotions, shampoos and all medical services.
What is a good age to get a hair transplant?
A hair transplant is not generally advised for men under the age of 21. This is because:
The pattern and progression of hair loss have usually not been fully revealed at this early age
Hair loss may continue on other areas of the scalp, the patient may need other hair transplant treatments in the future
Recurring hair transplant may weaken the donor areas.
You may want to read the following article to know whether hair transplantation makes men look better.
How long does hair transplant take to heal?
A hair transplant is not an invasive surgery. For instance, it does not require general anaesthesia, it is performed under local anaesthesia. Therefore, the recovery period is not long. Most people go back to work 3 days after a hair transplant. However, you need to follow the after-care guideline properly to get the best hair transplant in Turkey results.
Is hair transplant Istanbul painful?
The hair transplant Istanbul is pain-free to a degree. In fact, patients can listen to music, or watch a movie, and even fall asleep during the operation. However, there is a tolerable presence of minor pain during the anesthetic injection.
For patients who do not want any needles, there is a needle-free option with a sedative chemical applied in the scalp via high-pressured air. You will absolutely feel nothing with this option.
Why are hair transplants so cheap in Turkey?
Compared to the UK and the rest of Europe, Turkey offers cost-effective hair transplants. There are two main reasons for this. Firstly, labour and operational costs are lower in Turkey. Secondly, the big exchange rate between the Turkish Lira (TRY) and the Euro (EUR) or Sterling (GBP); the TRY is not as strong as the GBP or EUR. Hence why the hair transplant cost in Turkey is lesser without translating into a lesser service quality.
Do hair transplants last forever?
As the implanted hair is immune to fall, the hair redistributed with a hair transplant Istanbul lasts forever. However, the rest of your hair (except the donor area) may fall naturally. That's why we request our patients to watch their hair fall and confirm that their hair fall is on a slow pace to ensure the best hair transplant in Turkey results.
How long does a hair transplant Istanbul take to grow?
A few weeks after your hair transplant, your transplanted hair will fall out to then regrow again. This is absolutely normal. 6 months after your hair transplant, you will begin to see your new hair. 12 to 18 months after, you will see the final result of your hair transplant.
What is the success rate of hair transplant?
The standard success rate of hair transplant defined by ISHRS is 80%. At MCAN Health our success rate is over 90%.