Hair Transplant Turkey
Hair Transplant has been applied over 10.000 satisfied patients by MCAN Health doctors in İstanbul, Turkey.
Get a Free Quote
Within 30 Minutes!
You are very important to us, all information received will always remain confidential.
Hair Transplant in Turkey: Journey Video
Hair Transplant Turkey: How to Begin Your Journey?
• For your treatment, our case managers ask your head pictures and ask a few questions related to your medical status.
• The doctor will provide your personal treatment plan based on the head pictures and your medical status.
• You will receive your hair transplant treatment plan and all-inclusive package offer.
• You will book your hair transplant date and we will arrange each and every detail for you.
• And the rest is as seen on the Hair Transplant Turkey video above.
Cost of Hair Transplant in Turkey
Hair transplant cost in United Kingdom, in the United States or in Europe starts from € 10,000 and in some countries there is a waiting period for the treatment.
Prices for Hair Transplant Turkey start from €1499 with the trustable and accredited healthcare providers.
The cost of hair transplant
depends on various factors.
Contact us now and get detailed information about your treatment. Packages that come in different types including accommodation, airport and internal transfers, patient host, flight ticket and city tour.

FUE Hair Transplant:


€1499 - €2150


DHI (Unshaved FUE)


€1800 - €2450


Beard Transplant


€1499 - €2150


Needle-Free Option


€1699 - €2250


Sapphire Percutaneous Transplant


€1799 - €2350
Hair Transplant Turkey:
The Permanent Solution to Hair Loss
Why Hair Loss Happens?
Hair loss is a natural condition that can affect everyone in certain periods of life regardless of gender and age. The cause may be numerous such as stress, hormonal disorders, genetical, seasonal, diet-related or use of certain medicines. Some hair loss types are permanent while others can be temporary.
Our first principle is to understand the type of hair loss. If it looks temporary, we prefer to wait and watch the hair loss progress. If needed, we have the best solution for hair loss. To see if you are a good candidate for hair transplant, read our article to get more information: 5 Things That Makes You The Perfect Hair Transplant Candidate.
Also, you can always contact us for a free consultation by a professional, the treatment can be done only in 3 days with our All Inclusive Package!
What is Hair Transplant?
Hair transplant is an outpatient surgical treatment in which hair is transplanted from one part of the body, the donor site, to another part, the recipient site. In other words, it is a process of Hair Redistribution.
Usually, the donor site is located on the back or the sides of the scalp, but it can be on other parts too. The recipient site is the balding part of the head or the areas that have thinning hair.
After the operation, you can expect a perfectly natural hair with good density. Also, as the hair taken from the donor site is immune to any kind of hair loss, your new hair will be absolutely permanent. You can also check the BBC article told by a patient who experienced hair transplant in Turkey.
How Hair Transplant is Done?
We offer a safe out-patient treatment with the latest technology. Carried out under local anesthetic, it takes 6 to 8 hours.
The procedure is pain-free, and in fact, patients watch a movie or listen to some music and even fall asleep during hair transplant. For our patients who do not prefer needles, we also provide needle-free local anesthesia.
The procedure has 3 main steps:
Methods of Hair Transplant
In hair transplant, there are two different methods of graft extraction: FUT and FUE.
Since FUT leaves a scar, our surgeon extracts the grafts only with Follicular Unit Extraction (FUE) method for better results and no scars at all.
The canal opening and implantation process may change but all of them can be classified as different methods under FUE. Here you can have short information about each method:
Hair Transplant Turkey Before and After
*The images are taken from MCAN Health's patients. Please be informed that individual results may vary from person to person.
Frequently Asked Questions About Hair Transplant in Turkey:
(Hair Transplant FAQ)
Hair Transplant Turkey Reviews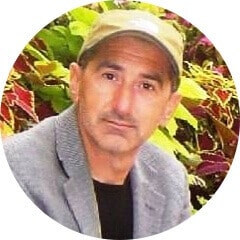 Marco D.
from Spain
I chose MCAN Health for my hair transplant in Turkey without even considering the others because of their website and newsletters which contain interesting facts. I didn't have enough donor area but the doctor managed to harvest a total of 3.800 grafts, 1.300 from my beard and 2.500 from the back of my head. Everything went very well and I was treated as a VIP and yet as a very close friend. Hereby, I would like to sincerely thank you for practicing what exactly they offer me in their hair transplant Turkey package and for satisfying my specific requirements.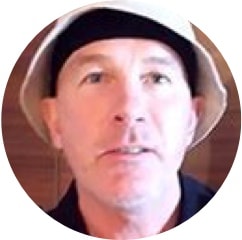 Andrew P.
from London
I can say my experience is better. Very pleased with the surgeon, clinic, and price I have previous work in London, I can say my experience of hair transplant in Turkey is better with of course excellent price!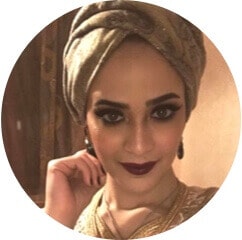 Salma G.
from Morocco
My hair loss was started due to my chronic anemia about 4 years ago. It was getting worse and worse every day and since I'm still a 24 years old female, I was starting to get depressed. Now, five days after my hair transplant in Turkey. I'm back home and they are still following my case and checking up on me. New hair is starting to show up and I cannot describe my happiness with the results. Seriously! I cannot have hoped for a better experience for my hair transplant in Turkey. I'm usually a very picky person but I'm pleasantly surprised and extremely satisfied!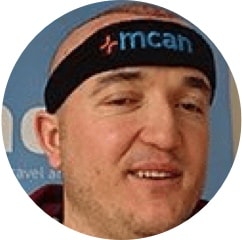 Miriam T.
from Canada
Services were very good. I suggest to people, who is not comfortable with their hair, to do FUE Hair Transplant Turkey with MCAN Health. Because it is an easy and simple procedure. Medical Team was great. They teach you what to do after. The hotel, the transfer, the translation services. Everything was great, perfect. I suggest to people MCAN Health have their hair transplant. Thank you, guys.
MCAN Health Offers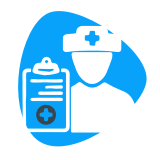 The best hair transplant with cutting-edge technology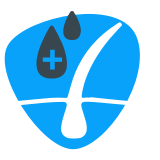 Reasonable and affordable cost, compared to Europe and overseas
Pain-free and scar-free, natural-looking permanent hair loss treatment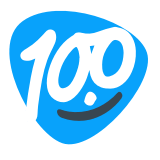 Guaranteed treatment for hair loss
Experienced, well-known, and English-speaking hair transplant surgeons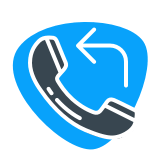 Periodical follow-up after your operation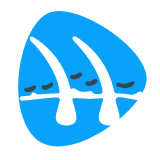 Maximum number of grafts with Platelet Rich Plasma (PRP) treatment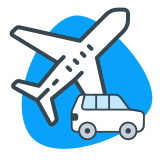 Accommodation and transfer are arranged before you arrive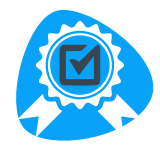 Award-winning customer focused service for Hair Transplant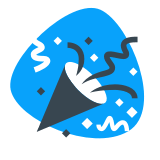 Sightseeing tours & cultural activities after the operation to celebrate your new look
Who is Mcan Health?
MCAN Health is a medical travel company based in Turkey. It is accredited by the Ministry of Health and a member of TURSAB (Association of Turkish Travel Agencies). MCAN Health is offering hair transplant in Turkey, with top-quality service and low-costs, that is performed by specialized and experienced trichologists and plastic surgeons. One of the reasons why hair transplant in Turkey getting so popular is that the surgeons are very skilled and experienced as our doctors have performed far more operations than any of their colleagues in other countries. Besides, the latest and most satisfying hair transplant technologies are closely followed to provide the best treatment available.
Guarantee
Aiming to have the maximum patient satisfaction, we want to be sure that the patients get the most out of our treatments. Even after the operation, we contact each patient regularly as follow-up aftercare to find out if they are satisfied and need further assistance. Although it very rarely happens, the corrective surgeries are always free of charge in case of any kind of need.