Gastric Sleeve, also known as Sleeve Gastrectomy, is a type of bariatric or weight loss surgery that aims for dramatic weight loss.
By modifying the digestive system, gastric sleeve is an efficient method to help you lose weight. The operation is done by using laparoscopic surgery technique which has a positive impact on the process and length of the post-op recovery.
After the surgery, you will feel full with much less food and lose weight in a stable and effective way.
FREE CONSULTATION
Leave us your number and we will get back to you soon.
Gastric sleeve surgery permanently removes around 75% of your stomach. Since the capacity of the stomach is reduced by a gastric sleeve surgery, it will not hold as much food as it used to. And you will not eat as much as you eat before the surgery because you will feel full sooner.
Sleeve gastrectomy is performed under general anesthesia and usually performed laparoscopically (a small tube that has a camera and surgical tools attached). Surgeries performed by laparoscopy does not require big incisions. Only a few small incisions are made in the upper abdomen area. Then, through these incisions, your plastic surgeon staples a small portion of your stomach by creating a narrow sleeve and removes the remaining, excess stomach.
Gastric sleeve surgery is one of the most popular weight loss surgery procedures because thanks to the latest technology (laparoscopy) it offers a minimally-invasive and low-risk bariatric surgery.
Gastric Sleeve Cost in Turkey
The cost of gastric sleeve surgery in Turkey may change depending on the plastic surgeon, hospital, patient's unique circumstances, etc. However, it is very well-known that Turkey offers much more affordable gastric sleeve surgery compared to many countries in Europe and the UK.
While the cost of having gastric sleeve in the UK may be around £10K-£15K, it may cost 60% less in Turkey. This is because of the relatively lower labour and operational costs in Turkey.
Turkey offers high-quality gastric sleeve surgery performed by experienced plastic surgeons who get to treat a good number of people from diverse backgrounds thanks to rising medical tourism in the country.
Who is the Good Candidate for Gastric Sleeve in Turkey?
Every patient is different, so are their circumstances. Therefore, it is very important to have a personal consultation with a qualified and experienced plastic surgeon before you go ahead with a gastric sleeve surgery.
However, generally, you may be a good candidate for gastric sleeve in Turkey if you:
have BMI (body mass index) 40 or above; if you don't know your BMI, you can use our simple BMI Calculator to find out
have BMI 35 or above and you have medical conditions such as high blood pressure, type 2 diabetes caused by excessive weight
have already tried to lose weight through diet and regular exercise but been unable to lose weight
are willing to change your lifestyle and follow the post-surgery care and advise strictly
are emotionally and psychologically ready for a "drastic" change
Gastric Sleeve Turkey with MCAN Health
All-Inclusive Packages include operation fees, multilingual patient host, transfers and accommodation
Why is MCAN Health the Best for Gastric Sleeve in Turkey?
There are many reasons are making MCAN Health the best for gastric sleeve in Turkey and top choice for patients from all parts of the world:
Your plastic surgeons are highly experienced specifically in gastric sleeve surgery
You have the latest technology gastric sleeve surgery offers the safest gastric sleeve surgery ever
You have your gastric sleeve surgery at an accredited and highly reputable hospital
You will be in safe hands thanks to MCAN Health's "patient-centered" approach that always prioritises your safety and well-being
MCAN Health and your plastic surgeon are always there to support you and guide you to lead a healthier life after the surgery
MCAN Health's Gastric Sleeve in Turkey offers you
Along with offering the highest-quality gastric sleeve surgery performed by experienced surgeons at affordable costs. MCAN Health works with the most reputable and accredited hospitals for the safety and well-being of the patients.
Unlike the common practice in the UK and many European countries, MCAN Health offers all-inclusive gastric sleeve surgery for affordable costs. It includes the treatment, hotel accommodation, all consultation fees, airport transfers, personal host, etc. so that you do not need to worry about "other details".
MCAN Health knows that having surgery is a big decision. It may even become bigger especially if you choose to have your treatment abroad. This is the very reason why MCAN Health is here; to support you all the way and make sure that this "big decision" of yours becomes the "best decision" of your life!
Gastric Sleeve Turkey with MCAN Health
It is time to lose the weight, gain your healthy state back and increase self-confidence with affordable prices.
Gastric Sleeve Turkey Before and After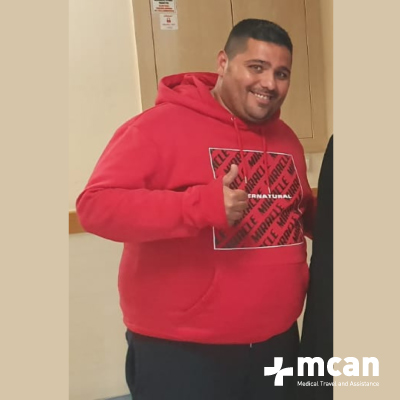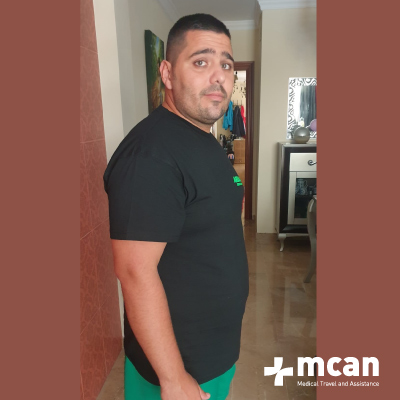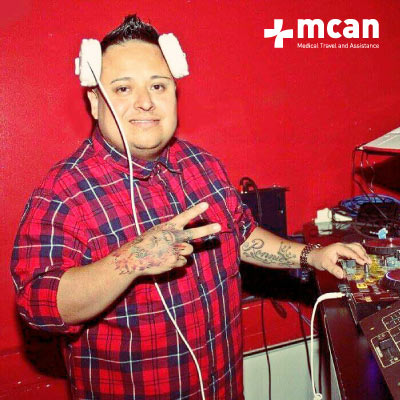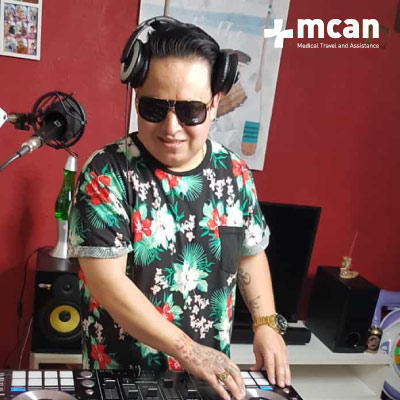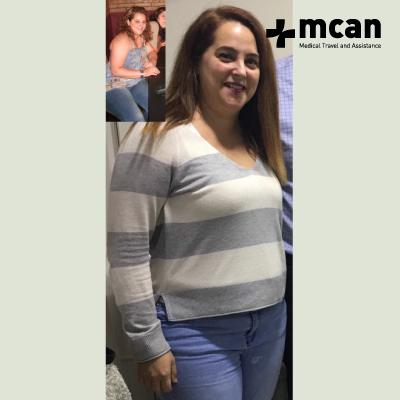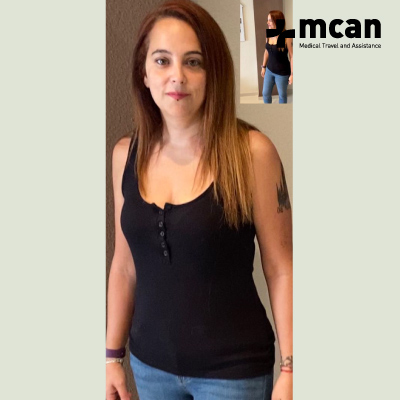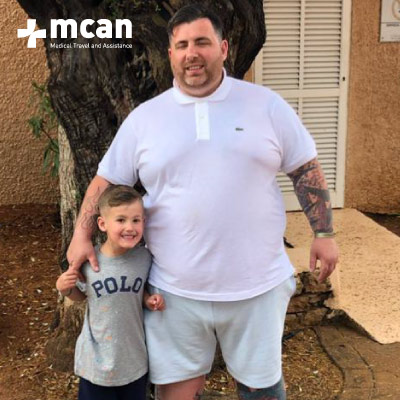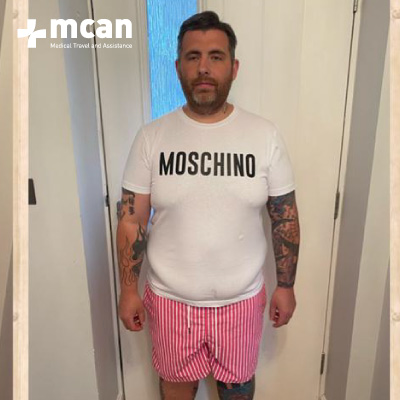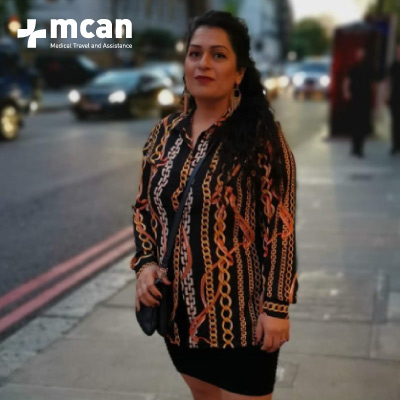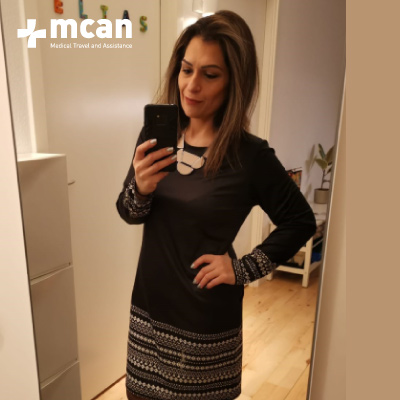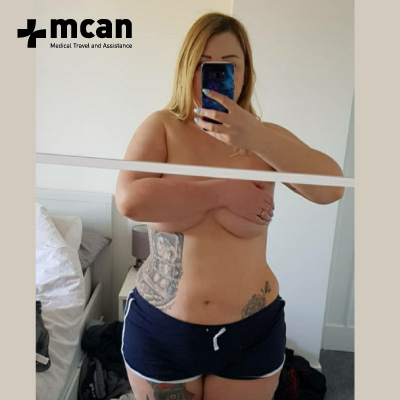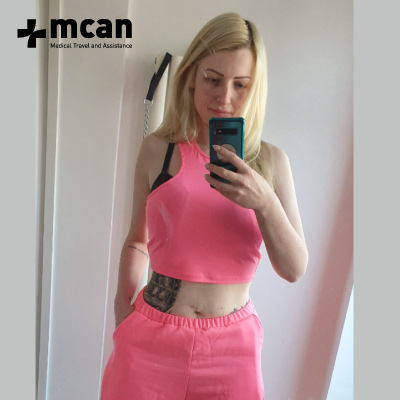 Gastric Sleeve Surgery in Turkey Reviews
My experience with MCAN has been great, they comply with everything agreed upon, 100% by 100% are recommended to all their team, I thank my doctor and Dilara very much who was watching me at all times until the end very attentive and very professional I am delighted I will repeat (Gastric Sleeve)
Posted 2 days ago
I have just completed a gastric sleeve surgery and Miss Dilaraa from MCAN health was wonderful. She was very supportive and did an incredible work. She has reassured me when I was getting nervous. She was messaging me all the time to check how well I am doing. Thank you sooo much to MCAN and special thank you to Dilaraa.
Posted 1 week ago
I had a gastric sleeve perform on me this October the 23rd and was recommended mcan right from the off they were very helpful. I was met by mcan staff how was very help translating everything for me there was no waiting around which was good for my nerves and within 3 hours I was having my surgery my surgeon was excellent spoke great English.
Posted 1 month ago
❮
❯
Need a Change?
Safety focused treatment, experienced surgeons, artistic approach and afforable prices!
Gastric Sleeve Surgery in Turkey Blog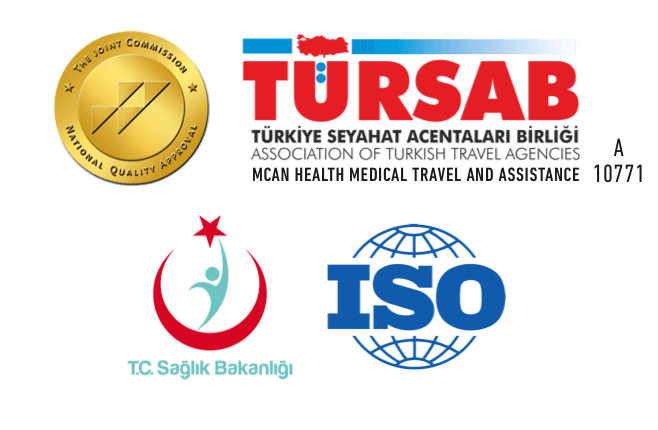 Aiming to have the maximum patient satisfaction, we want to be sure that the patients get the most out of our treatments. Even after the operation, we contact each patient regularly as follow-up aftercare to find out if they are satisfied and need further assistance. Although it very rarely happens, the medical team fee for corrective surgeries is always free of charge in case of any kind of need.