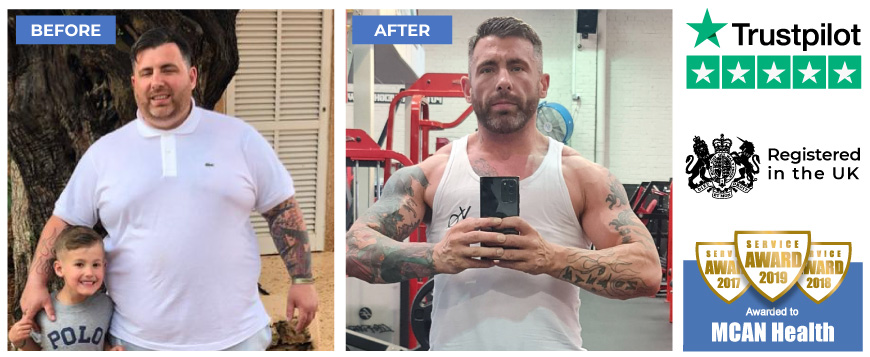 Gastric Sleeve Turkey
Bariatric Surgery 2023
Operation | Surgeons | Cost | Overview | Before & After | Reviews | Recovery | FAQs
A Gastric Sleeve Turkey, also known as Sleeve Gastrectomy, is a type of bariatric or weight loss surgery that leads to long-lasting weight loss results. By modifying the digestive system, gastric sleeve surgery is the most efficient method to lose weight. The operation is performed using laparoscopic surgery, which has positive results in the recovery and post-operatory process. After the surgery, patients lose weight in a steady, healthy manner.
What Is Gastric Sleeve?
Gastric Sleeve surgery Turkey permanently removes 75% of your stomach mass. This volume reduction will diminish the amount of food the stomach can hold, making patients feel full by eating less food. Moreover, the reduction also diminishes the quantity of ghrelin produced by the organism, which is the hormone directly responsible for the feeling of hunger. Finally, a lesser production of ghrelin also augments the quantity of insulin in circulation, which reduces the proportion of sugar, further helping the weight loss process.
Gastric sleeve surgery Turkey is one of the most popular weight loss procedures for many patients all over the world. This is due to the latest technology employed (laparoscopy), which offers a minimally-invasive, low-risk surgery with permanent results and a very low complication rate.
How is Gastric Sleeve Surgery Turkey Performed?
In order to operate a full laparoscopy, Gastric Sleeve Turkey surgeons fully sedate patients with general anesthesia. Once the patient is sedated, surgery is performed by making five small incisions in his/her abdominal area. A thin tube with a camera on its end is then introduced inside the patient's thoracic cavity, with other instruments removing +75% of the stomach volume through the other incisions.
How Long Does Gastric Sleeve Surgery Istanbul Take?
The whole extent of a Gastric Sleeve surgery lasts for 1.5 to 2 hours. Despite this being the best surgical method for weight loss currently available, the surgery can have negative effects if it is not performed by a competent surgical team formed by recognized professionals, or under the wrong conditions, such as an insalubre hospital, with more harmful techniques (such as an endoscopy, or by open surgery).
Success Rate of Gastric Sleeve Turkey
Gastric Sleeve has become a frequent operation, taking place in Turkish hospitals on a daily basis. It is performed by professionals who specialize almost exclusively on this type of surgery, which explains why Gastric Sleeve surgery Turkey has such a low complication rate. Good results do not imply, however, that final success is solely dependent on the surgeon and the operation. The patient's personal will is just as important, as they are required to follow a strict post-operatory diet for recovery purposes, lasting for several weeks. When the recovery period is over, patients are also asked to change certain life habits, depending on their case, such as alimentation, sleeping patterns and sports habits. If good life habits are not maintained, the natural weight loss process can either stagnate or be inexistent after a gastric sleeve.
Gastric Sleeve Surgeons in Turkey
MCAN Health has a long lasting partnership with some of the best Turkish surgeons, operating at the best national facilities and the most avant-garde hospitals. MCAN doctors are continuously supervised regarding patient satisfaction and their complication ratio. Many of them have attained international recognition and are quoted in specialized magazines both inside and beyond Turkey. They are further required to have the ISAPS and EBOPRAS certifications, which are international recognitions proving the most outstanding medical excellency.
According to Dr. Baha, "a patient is suitable for a Gastric Sleeve if he/she has a high Body Mass Index, if he does not react negatively to anesthesia and if he suffers from no chronic illness."
Dr. Can is keen on how crucial post-operatory instructions are to attain the greatest success after the operation: "strictly following the diet, maintaining healthy life habits and doing exercise will greatly improve surgical results."
MCAN Health's contracted doctors perform Bariatric Sleeve surgery operations. They have delivered world-class results at an affordable price for over 15 years, assisting patients from consultation to post-operatory follow-up. Our surgeons will establish the best plan for you, following your evolution after you return back home, and remaining available upon request.
Who is the right candidate for a Gastric Sleeve in Turkey?
Every patient is different, and so are their circumstances. Therefore, it is crucial to have a medical consultation with a qualified professional before you move forward in the gastric sleeve surgery process.
As a general guideline, however, you should consider that to be eligible for a gastric sleeve surgery Turkey, every candidate must meet the following criteria:
Have an above 40 (>40) BMI (body mass index). If you don't know your BMI, you can use our simple BMI Calculator to find out.
Have repeatedly tried to lose weight through diet and regular exercise unsuccessfully.
Have a BMI of 35 or above, and medical conditions such as high blood pressure, or type 2 diabetes caused by excessive weight.
Be willing to change your lifestyle and follow post-surgery care and advise strictly.
Be emotionally and psychologically prepared for a "drastic" change.
Body Mass Index
The Body Mass Index is the single most decisive factor in determining whether a patient is suitable for a Gastric Sleeve operation or not. But surgeons have their own professional requirements. A Gastric Sleeve is considered to be an aesthetic or cosmetic surgery, meaning that they are free to accept or reject any patient at will. It would be rare to be accepted by any surgeon with a BMI lower than 35. Instead, a Gastric Balloon might be suggested, or a liposuction.
On the contrary, patients with a Body Mass Index of 40 or above are generally accepted, as excessive weight is considered irreversible after that stage. Any disease that the patient might be suffering from will certainly be aggravated with such a high body mass; this fact translates into an immediate and unconditional acceptance in most cases.
Diabetes
Diabetes can be either a consequence of obesity, or it can be aggravated by it. However, weight loss can bring a permanent solution to diabetes, or diminish its effects to such low levels that no serious consequence will be felt. This is so because Gastric Sleeve implies an 80% reduction of the stomach mass, which on its turn greatly reduces the production of ghrelin. With lower ghrelin levels comes a higher quantity of insulin in the blood, thus curing diabetes, or greatly lowering its negative effects.
Evaluation of the Patient
Whatever your case and condition, it will be necessary to proceed with a medical consultation to establish whether you are an eligible candidate for a Gastric Sleeve surgery Turkey, and to establish a personalized medical treatment plan for you.
In order to do so, our surgeons will review your medical history, your current health conditions, including alcohol and cigarette consumption, drug intake, chronic illnesses, height, weight and age. Furthermore, the psychological condition of the patient must also be considered before proceeding with a Sleeve Gastrectomy Turkey.
Relationship with Other Diseases
Excessive weight or obesity is considered an illness in itself, as it is linked, directly and indirectly, to many harmful medical conditions. The less severe ones are irritability, psychological pain (which can be severe), anxiety, anemia and apathy. But, other than somatic illnesses, obesity is also linked to more severe diseases, killing over one million people in Europe every year:
Diabetes
Cardiovascular malfunction
Asthma, apnea, and other breathing difficulties
Heart strokes
High blood pressure
Endocrine system malfunction
Intense bone and muscular pain
Patient's Age
Gastric Sleeve surgeons will only seldom accept a patient who is not in the range of 18 to 60 years of age. Patients under the age of 18 are considered to be in the right condition to bring about a change without opting for a Gastric Sleeve surgery. On the other hand, patients over the age of 60 with a very high BMI have generally experienced serious damage to their organs and body due to being overweight, which greatly increases the difficulty of the operation and its risks, oftentimes to unacceptable levels by surgeons. There are cases, however, in which surgeons can exceptionally operate on patients below or over the ages of 18 and 60. The best way to know if it is your case is to proceed with a free medical consultation by filling our contact form.
Gastric Sleeve Cost Turkey
First and foremost, it must be considered that the total Gastric Sleeve cost Turkey is subject to variation according to every patient's conditions and requirements. Furthermore, the total Gastric Sleeve Turkey price can vary according to the surgeon, the selected hospital and the after-care procedures. This means that, in order to establish a final Gastric Sleeve cost Turkey, a prior consultation will be necessary. As an estimate, you may consider that the average Gastric Sleeve Turkey price is 50% less than that of most European establishments. This includes flights, hotel accommodation, transportation and food, all inclusive in our Gastric Sleeve Turkey package!
While the cost of a gastric sleeve in the UK may be around £10K-£15K, the Gastric Sleeve cost Turkey will be around £4000-£5000 at most (all-inclusive). This does not translate into a lower quality service, as lower costs are determined by the comparatively lower value of the Turkish currency and the cheaper labor costs. On its turn, the more economic alternative that Turkey represents brings thousands of patients every year to our country, which means that Turkish surgeons are generally much more experienced than their European peers.
All and all, Turkey offers high-quality gastric sleeve surgery services performed by experienced plastic surgeons who get to treat a good number of people from diverse backgrounds.
Gastric Sleeve Turkey Overview
Operation

Gastric Sleeve

Operation Goal:

Reduce the size of the stomach

Operation Time:

Around 2 hours

Type of Anesthesia:

General

Side Effects:

ome side effects may include pain, bruising and swelling around your wounds, nausea, inability to eat certain foods and leakage

Risk:

Blockage or leakage, Blood clots, Vitamin and Iron Deficiency

Recovery Time:

4 weeks or less

Scarring:

Depending on the technique employed, minimal to none

Bariatric Surgery Turkey Reviews

Before Sleeve Gastrectomy Turkey Surgery

Being obese is not the only condition necessary for a Gastric Sleeve surgery. The patient must be able to provide evidence of unsuccessful weight loss attempts despite dietary rigor, exercise and healthy habits. If this condition is met, a medical examination will take place to determine the Body Mass Index, which should not be lower than 35. If the patient has a BMI of 35-40 and presents certain conditions, such as high blood pressure, he/she may be eligible for the operation. With a BMI of above 40, patients are generally considered suitable candidates.

Preparations Before Surgery

Once the suitability for the operation is established, a preparation process will begin, consisting in the set-up of a pre-operatory diet, medication intake, the elimination of unhealthy life habits (such as cigarette consumption), and, if possible, a sports plan. This is necessary to regulate the patient's metabolism prior to the procedure, and to reduce body damage as much as possible.

Food and Drink Intake Before and After Operation

Once the suitability for the operation is established, a preparation process will begin, consisting in the set-up of a pre-operatory diet, medication intake, the elimination of unhealthy life habits (such as cigarette consumption), and, if possible, a sports plan. This is necessary to regulate the patient's metabolism prior to the procedure, and to reduce body damage as much as possible.

Stop Alcohol and Smoking

All surgeries require that patients either completely stop smoking or reduce it to a strictly minimum level, due to its effect on tissue restoration. If possible, this habit should be maintained also after the operation, for as long as it is humanly possible.

On top of smoking, alcohol consumption is also seriously nuisible to Gastric Sleeve patients, because the body's metabolism transforms alcohol into sugar, thus leading to a rapid weight increase. Therefore, alcohol consumption should be put into a halt before the operation, and avoided at all costs after, especially in the first 4 weeks.

Stopping Drugs Used Regularly

Upon consultation, your surgeon will inform you about the medications that you should avoid prior to the operation, such as aspirin, which should be stopped at least one week before. After the procedure is completed, you will be supplied with all the necessary medications to assist you in your healing process. These are subject to variation depending on every patient's case.

Making Necessary Preparations for Hospitalization

It is advisable to have a friend or a family member accompanying you when coming for a Gastric Sleeve surgery Turkey. Your friend or partner will be allowed to stay the night with you in your hospital room, which will prove to be a great moral support. Furthermore, you will be able to explore the city together and enjoy your time at the hotel once you are allowed to leave the hospital.

Gastric Sleeve Surgery Recovery

A Bariatric Sleeve surgery is operated using the avant-garde laparoscopy technique, which means that its recovery is fast and easy. However, it is still an invasive procedure involving an essential organ, which means that patients will be required to stay in the hospital for approximately 4 nights. The inner healing process will generally be complete after ten days. During this period, the prescribed diet should be strictly followed and no heavy activities should be carried out (always follow your surgeon's advice!).

To illustrate how fast and effectively the healing process goes, it might be good to know that most patients can go back to their working routine one week after surgery. In fact, it is highly recommended to go back to a normal life as soon as possible, including walking and even doing slight exercise, as this will facilitate the healing process and prevent embolism.

Complications that May Arise During and After Sleeve Gastrectomy Turkey Surgery

Even though Bariatric Sleeve surgery doctors are highly skilled professionals, and the operation in itself is usually performed without any complications, this does not mean that a Sleeve Gastrectomy does not come without certain risks, as all surgeries do. Possible risks include:

Leakage
Reflux
Hernia
Absorption Disorders

However, bear in mind that all of these are avoided in 99% of cases. When they are not, surgeons take all the necessary measures to restore order. As with the last risk (absorption disorders), they may result in hypovitaminosis, which is a diminished vitamin absorption due to a reduced stomach mass. This is easily solved by vitamin supplements, including vitamin B12, vitamin D, minerals, zinc and iron.

Feeding After Surgery

About 75-80% of your stomach will be removed in the process of a Sleeve Gastrectomy Turkey. In order to facilitate the healing process, a strict diet of smashed foods and light liquid (no alcohol or soft drinks), must be followed in the first two weeks after your surgery. Patients opting for a Sleeve Gastrectomy are certainly used to hearing about dietary requirements, it is understandable how hideous the idea must have become. However, after a Gastric Sleeve surgery Turkey, you will be able to easily comply with any diet.

Why is MCAN Health the Best for Sleeve Gastrectomy Turkey?

There are many reasons why MCAN Health is the best option for a gastric sleeve in Turkey:

Our plastic surgeons are highly experienced and specialized in gastric sleeve surgery
We operate with the latest technology for gastric sleeve surgery and offer the safest procedure
You will have your gastric sleeve surgery performed at an accredited and highly reputable hospital
You will be in safe hands thanks to MCAN Health's "patient-centered" approach, always prioritising your safety and well-being
MCAN Health and your plastic surgeon will always be there to support you and guide you to a healthier life after surgery
Our Gastric Sleeve Turkey price is the most cost-effective

FAQ

Is having a Gastric Sleeve in Turkey safe?

Thanks to laparoscopic surgery, gastric sleeve surgery is now safer than ever. A laparoscopy also offers a shorter recovery time compared to weight loss surgeries performed using traditional methods.

What are the differences between laparoscopic and endoscopic gastric sleeve surgery?

An endoscopic gastric sleeve is performed through the mouth, that is, the surgeon will introduce his devices through your esophagus and all the way into the stomach. This has the advantage of being performed without incisions.

A laparoscopic gastric sleeve requires a series of small incisions performed over your abdominal area, through which the surgeon's utensils are introduced. This technique involves a small perforation, therefore, but has the advantage of a faster recovery time and less discomfort.

How long do gastric sleeve results last?

Results depend on the surgeon's expertise and the operation success as much as patient compliance with post-operatory instructions, such as good life habits (diet, sport and a healthy lifestyle). If these instructions are strictly followed, results will be permanent and life-lasting. Weight loss will be clearly visible 3 months after the operation. After 1 year, our patients experience a drastic change and are turned into a brand new person. Make sure you check our Gastric Sleeve Turkey reviews!

Is Gastric Sleeve in Turkey Different from Other Countries?

Gastric Sleeve surgery Turkey is performed in the exact same way as it is performed in the US, the UK and in Europe, that is, mainly through laparoscopic surgery. This involves a very small perforation of the thoracic cavity through 5 small incisions, through which the surgeon's utensils remove 75 to 85% of the patient's stomach. The operation is carried out while the patient is under general anesthesia.

Why Do People Go to Turkey for Gastric Sleeve?

Many convincing reasons get thousands of people every year to come to Turkey for a Sleeve Gastrectomy. The main ones are:

Affordable prices – Gastric Sleeve cost Turkey is 50 to 75% cheaper than in the US or the UK, while keeping the same technology quality and even greater medical experience due to high demand.
Medical expertise – high medical demand leads to greater experience and, this, to outstanding professional services.
Tourism – Gastric Sleeve surgery Turkey also gives patients the chance of visiting a wonderful country full of culture, history and great, healthy gastronomy compatible with your surgery.
Please – Hamams (spa) and thermal water are very attractive!
Great Facilities – As a highly-intensive touristic country, Turkish hotels, hospitals and clinics are some of the best in the world.

Hospitals and Equipment for Gastric Sleeve Surgery in Turkey

Many Europeans unfortunately have no idea about how great Turkish medical facilities are, oftentimes much better than their European counterparts, even in some of the richest European countries, such as Italy. This is partly the effect of the medical tourism industry, which has brought a lot of profit to the sector, but also due to government subsidies. Patients coming to Turkey for an operation will benefit from world-class facilities as well as great professionals.