Many people travel to Turkey for needle-free hair transplant procedures, and among the top options is MCAN Health. This is due to their reputation for providing high-quality and cost-effective services. If you seek a successful needle-free hair transplant, MCAN Health is the perfect choice. You can quickly contact us by filling out a form.
What is Needle-Free Hair Transplant?
Definition and Principles of Needle-Free Hair Transplant
Needle-free anesthesia or needleless anesthesia is a hair restoration procedure that does not involve using needles during the anesthesia part of the procedure. Instead, it utilizes air pressure to numb and prepare the area for extraction and implantation. Also known as a pneumatic or air-powered hair transplant, a needle-free hair transplant makes the procedure more accessible and more comfortable for those with needle phobia. Needle-free hair transplant, a minimally invasive, 70% less painless procedure than traditional techniques, is suitable for all hair types. Therefore, anyone with a fear of needles, and because of that, those having second thoughts about hair transplantation, can get a hair transplant operation without any hesitation.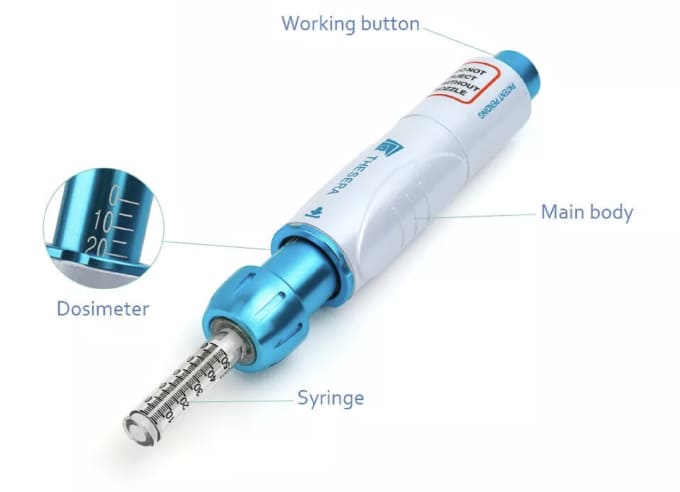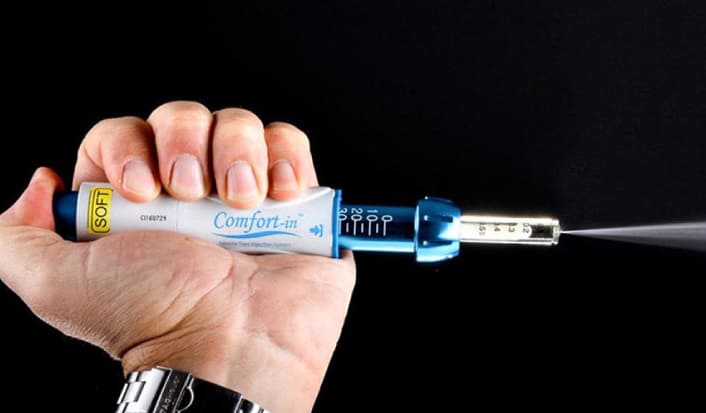 Advantages of Needle-Free Hair Transplant over Traditional Hair Transplant Methods
Local anesthesia comes first before the hair graft implantation starts. The surgeon uses a specialized pneumatic injector during needleless anesthesia, which causes less trauma or pain than the traditional anesthesia technique. Needle-free anesthesia does not mean individuals will not feel pain, so it is not pain-free. The pain originated from the medicine itself (anesthesia liquid). However, without the needle strikes, a needle-free hair transplant significantly reduces the pain and discomfort during the procedure.