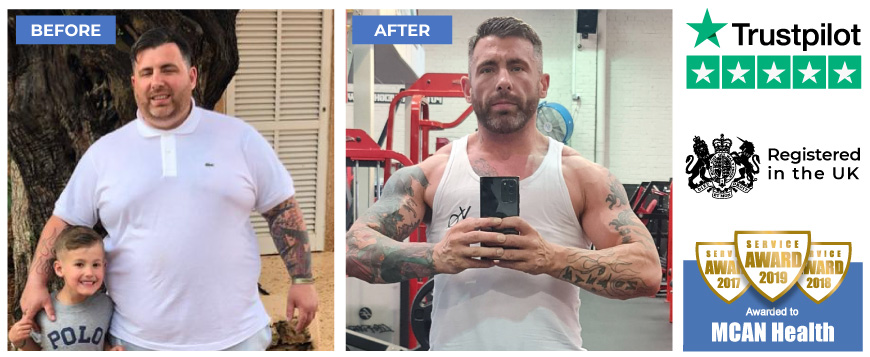 Breast Reduction in Turkey (Mammoplasty) 2022
Operation | Techniques | Surgeons | Recovery | Cost | Packages | Overview |
Results | Before & After | Reviews | FAQs
Bigger breasts can be problematic for certain women. Undesired big breasts may result in health problems such as back pain and low self-confidence. MCAN Health provides Breast Reduction in Turkey surgery at the best breast reduction cost Turkey. We are here to support you with qualified doctors at internationally accredited hospitals in Istanbul. Fill out our consultation form to receive a medical plan in less than 24 hours with your total all inclusive breast reduction surgery cost Turkey.
What Is Breast Reduction Surgery Turkey?
Breast reduction surgery, also called reduction mammoplasty, or gynecomastia surgery, is a type of plastic surgery operated to reduce the size, volume and weight of the breasts. Breast size varies from one woman to another and is determined by hormones, genes, and weight. Disproportionate breasts may lead to physical and psychological problems. Large and droopy breasts may cause chronic backache, neck pain, poor posture, skin irritation, sweating and emotional problems such as low self-esteem.
Turkey breast reduction surgery offers a permanent solution for women who are unhappy about the disproportionate size of their breasts. Tens of thousands of patients decide to have a breast reduction in Turkey yearly due to high quality medical facilities and the expertise of national surgeons.
Male Breast Reduction: Gynecomastia Surgery Turkey
Turkey breast reduction surgery is also suitable for men with enlarged breasts. Male breast reduction is called gynecomastia surgery. Obesity, genes, hormone imbalance, alcohol consumption, liver cancer and excessive weight loss are some of the most frequent reasons behind gynecomastia.
For men, Turkey breast reduction can either be performed following the same method used for women or with liposuction. To know the best method for your individual case, you can fill out our consultation form. Our medical experts will establish the best medical plan for you in less than 24 hours and give you an all-inclusive breast reduction surgery cost Turkey.
How is Breast Reduction Performed?
A breast reduction surgery is usually performed by operating incisions on the breasts to proceed with a surgical removal of excess fat, breast tissue, and skin. This way, surgeons resize and reshape breasts with stitches proportional to the body.
Breast reduction can be explained in 3 steps:
1. Incision
Several incision methods may be used for breast reduction Turkey. These are the 3 most common incision techniques employed:
Anchor type (Inverted T reduction): This technique involves an anchor-shaped incision starting around the areola, going down vertically and then horizontally across the breast crease.
Circular pattern around the areola: This incision shores the areola in a circular pattern.
Keyhole (Racquet-shaped) pattern: This technique involves an incision around the areola and vertically down to the breast crease.
Your surgeon will choose the most appropriate incision method considering the size and shape of your breasts and your desired breast size. The final decision will be yours, however.
2. Repositioning the nipples and removing tissue
After incisions are operated, breast reduction surgery Turkey carries on repositioning the nipples, which remain attached to their original blood and nerve supply. The nipples and the areola may be removed and repositioned on an upper part of the breasts if the breasts are very large. Excess fat, breast tissue and skin are removed.
3. Closing up the incisions
The incisions are finally brought together to reshape and reduce the size of the breasts. To create and support the reshaped breasts, the surgeon puts stitches deep within the breast tissue. To stitch/close up the cuts, skin adhesives or surgical tapes are used. Incision lines are permanent, however, but usually disappear or fade away substantially in due course.
Who Is the Right Candidate for Breast Reduction in Turkey?
You are an eligible candidate for a breast reduction Turkey if you are complaining about:
Constant backache, neck pain and poor posture due to large and sagging breasts.
Skin irritation and over sweating on your breast area.
Your breasts are limiting your physical activity.
Feeling uncomfortable in your clothes.
Feeling unattractive.
You are an appropriate candidate for a Turkey breast reduction if you want to:
Have increased self-confidence and self-esteem.
Feel more attractive and feminine.
Have more clothing options.
Be able to take part in sports and physical activities.
Have an improved posture.
Get rid of backache, neck and shoulder pain.
Best Breast Reduction Surgeons In Turkey
MCAN Health only works with the best national surgeons, operating at avant-garde hospitals. MCAN doctors are internationally recognized experts who own medical certifications provided by ISAPS and EBOPRAS. They will meticulously review your medical history and establish the best medical plan according to your desires and health condition.
In Dr. Ömer's words, a breast reduction surgery is a standard procedure that will leave a minimal and (later on) invisible scar if performed by an experienced surgeon.
His colleague, Dr. Habib advises patients to "wear the pressure bra at all times and to drink plenty of water to accelerate the recovery process".
Our surgeons will be by your side from the consultation to the post-operative stage, and will remain at your disposal after leaving Turkey to make sure your recovery process is unfolding in the best possible way. But images speak louder than words. We advise you to take a look at our breast reduction before and after Turkey pictures to know what to expect from our high quality surgeons.
Boob Reduction Recovery In Turkey
As it happens with all surgical procedures, the worst days always come right after the breast reduction Turkey operation. Your nurse will give you painkillers to ease any soreness you may experience, and you will notice how symptoms become milder day by day. You should follow your surgeon's instructions very carefully regarding your diet and medication and you will be fully recovered in 1-2 weeks, being able to return to your normal working routine after approximately 7-9 days, depending on the case.
All physical activity should be avoided for at least 1 month after a breast reduction surgery Turkey. Patients are able to exercise lightly once that period is over (walking, slow jogging and swimming are the only recommended exercises), and are able to do more demanding physical activities after 3-4 months. It is important to sleep lying on your back to avoid unnecessary pain and help the healing process. You should also wear the pressure bra as often as possible. Stitches will be removed before you leave Turkey, and all possible drains will be removed 3 days after the operation. Final results will be visible approximately 6 months after the operation.
Breast Reduction Cost Turkey
The total breast reduction surgery cost Turkey is susceptible to variation depending on each patient's medical condition, including weight, age, former surgical interventions and smoking habits. This makes it impossible to establish a definitive breast reduction cost Turkey before a medical consultation has taken place. As a rough guideline, consider that the total breast reduction cost Turkey, including hotel accommodation, transportation, aftercare services, follow-up and hospital fees is about 50-70% cheaper than the cost of the operation alone in the UK, the US or Europe.
It is also worth noting that affordable prices attract more patients to Turkey than to any other European country, meaning that Turkish surgeons are more experienced than their European peers. Breast reduction cost Turkey is explained by cheaper labor costs, the comparatively lower value of the Turkish currency relative to the British Pound or the Euro and government subsidies to the medical tourism industry.
Breast Reduction Surgery in Turkey All Inclusive Package
Here is the complete list of all the services you will benefit from with our breast reduction surgery in Turkey:
Get Operated by the Most Prestigious Surgeons
The standard breast reduction cost in Europe will only get you to be operated on by a standard surgeon, with no special qualifications nor extensive experience. For half that price, the best surgeons in Turkey will be at your disposal with MCAN Health.
Enjoy the Best Accomodations in Istanbul
You will be away from home, but we want you to feel as if you were in your own house. That is why we want you to benefit from great discounts from our hotel partners, located at the best spots in the city and honouring the great reputation of Turkish hospitality.
Private Driver
For the best VIP treatment, you will have your own private driver picking you up from the airport and driving you everywhere in the city, to the hospital and to the hotel. You won't have to worry about anything!
MCAN Nurse to Support Patients at the Hotel
Always at the avant-garde of the industry, MCAN Health was the first medical tourism company in Turkey to send nurses to hotels to assist patients after being discharged from the hospital. Our nurses speak English, French, Spanish and German and are extremely friendly!
Aftercare Services
It goes without saying that we will take great care of you while you will be in the hospital and in your hotel after being discharged. But leaving Turkey will not get you away from us! We will continue to follow your recovery and make sure everything is in order!
Best Medical Facilities
Rest assured: MCAN Health only takes its patients to the best medical facilities in the country, where surgeons have the most advanced technology available at hand for your breast reduction surgery Turkey.
Overview of Breast Reduction
Operation:

Breast Reduction (Mammoplasty or Gynecomastia Surgery)

Operation Goal:

To reshape by reducing the sagging breasts and reshape them to a firmer and younger look.

Operation Time:

3 to 4 hours

Type of Anesthesia:

General

Side Effects:

Temporary loss of sense on the breasts.

Risk:

Infection, bleeding.

Recovery Time:

Full recovery takes 12 months. After 1 – 2 weeks you can go back to work and daily routine.

Scarring:

Depending on the incision type, generally very minimal.
Breast Reduction Results In Turkey
Depending on how much weight you need to get removed from your breasts, results may vary from extremely noticeable to very much so. You will feel how all your neck and back tension disappears, but bear in mind that breast reduction Turkey final results will only be visible approximately 6 months after surgery (even though results are immediately visible).
Reportedly, MCAN Health patients feel more active, confident and overall happier after a breast reduction surgery in Turkey. They are able to do sports activities for longer without experiencing any pain and they can start wearing better looking clothes. Such satisfaction will keep on increasing as the time goes by, a breast reduction operation can truly by life changing for many women.
Breast Reduction Turkey Reviews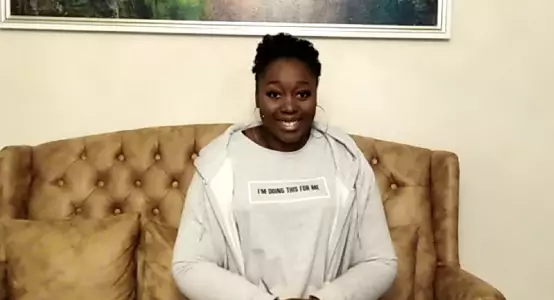 MCAN Health took care of me so well and I was feeling so comfortable through the procedure. I am so happy with the results. It couldn't be any better. After 5 days post-op, I definitely recommend MCAN! I think this was the best decision that I made with my life.
Shawna from United Kingdom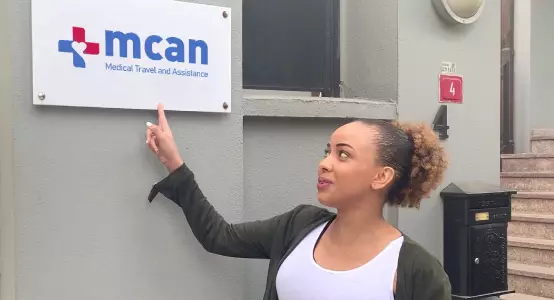 My name is Diva and I am very satisfied with MCAN Health! I had big breasts and I had issues because of my breast after I had my daughter. I didn't know what to do anymore, because I didn't feel good in my skin and I was very sad. Then I contacted this company MCAN Health and today's result is magnificent. I am very happy, now I can have full self-confidence in myself.
Diva from France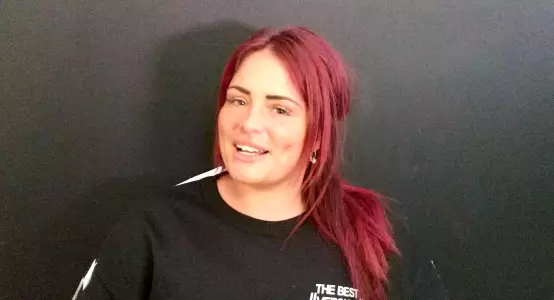 I am Chantel from the UK. I came to Istanbul to have my breast surgery with MCAN Health, very happy with service! The hospital is amazing, the surgeon is very very good, all the staff is very very helpful. The communication, the care and the guidance is flawless. I'd recommend it to every person. I love MCAN Health and I love my boobs!
Chantel from United Kingdom
Why is MCAN Health the Best for Breast Reduction in Turkey?
MCAN Health prioritises patient's well-being and satisfaction. Having your breast reduction with MCAN Health means having the highest quality treatment at affordable costs and experiencing exceptional patient care that is accredited by international healthcare authorities.
MCAN Health's Turkey breast reduction packages offers you:
Qualified and highly experienced plastic surgeons
Latest technology breast reduction surgery
Nurse visit at the hotel and 24/7 Nurse support
Affordable all-inclusive breast reduction treatment packages
Breasts size and shape you desire
Full-insurance for the treatment
Aftercare support both in Turkey and the UK
Breast Reduction Frequently Asked Questions
It is totally up to you. Breast reduction surgery Turkey can be performed at any time either before or after pregnancy?
It is totally up to you. Breast reduction surgery Turkey can be performed at any time either before or after pregnancy.
Is there any age limit for a breast reduction surgery?
You can have a boob reduction Turkey if you are over 18.
I want to have breast reduction surgery abroad. Is MCAN Health the best option?
Yes. MCAN Health offers breast reduction in Turkey which is carried out by highly skilled and experienced cosmetic surgeons at hygienic hospitals/clinics that are equipped with cutting-edge technology tools/equipment. Furthermore, breast reduction surgery cost Turkey is completely cost-effective with MCAN Health.
Do breast reduction surgery Turkey scars disappear completely?
Breast reduction surgery Turkey scars will not disappear completely but they will fade away substantially over time.
Do you offer breast reduction surgery with permanent results?
Yes. The results of a boob reduction Turkey are permanent and at the most affordable breast reduction surgery cost Turkey.
When can I resume working after a boob reduction Turkey?
It depends on your job. Generally, patients resume working 2 to 4 weeks after a breast reduction surgery.
I am scared of the pain during the breast reduction surgery, how do you perform breast reduction?
You will be sleeping during the breast reduction surgery because you will be under the effect of general anesthesia. To minimize post-operation pain, you will be prescribed with medication by your surgeon.
I am a man. I have problems with my enlarged breasts. Can I have breast reduction surgery?
Yes. Men who have a condition called gynecomastia which means having enlarged breasts can have breast reduction surgery that MCAN Health offers.
I feel physical discomfort due to my breast; can breast reduction surgery be helpful for me?
Yes. The purpose of breast reduction surgery is to eliminate and minimize the discomfort that women with large breasts have. Breast reduction surgery aims to resize your breast proportional to your body. The best breast reduction cost Turkey is found at MCAN Health.