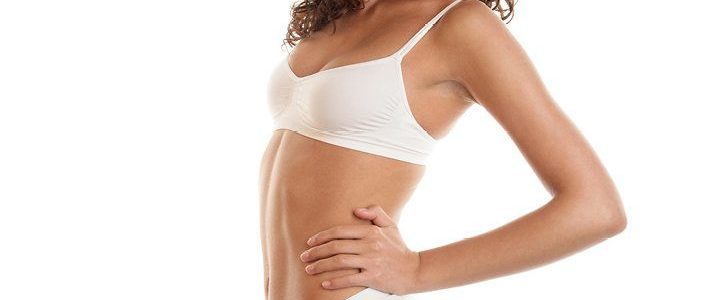 Liposuction Turkey
Endless diets and workouts fail to burn your unwanted fat but 'burn' you? No need to worry anymore, MCAN Health is here to help you with liposuction in Turkey.
Liposuction also known  is a cosmetic surgery used to remove unwanted body fat from different parts of the body. Liposuction is performed on areas of the body such as buttocks, arms, waist, chin, thighs and tummy where fat cells are usually stored. Fat deposits can be removed permanently by liposuction and a desired body shape can be achieved by liposuction. The purpose of liposuction is to correct the body contour/shape. Lipo is not designed to help losing weight or treating obesity.
Unwanted body fat is a problem for many women and men around the world regardless of age. People spend time, money and effort on various diets and sports to get rid of unwanted body fat. However, no matter how much exercise or diet is done, there can still be some parts of the body left with stubborn body fat. Thanks to liposuction that offers the best and the quickest solution, stubborn body fat is not unbeatable anymore. Every year more than 1.5 million women worldwide have liposuction to feel more confident about their bodies. Liposuction is among the most commonly preferred type of cosmetic surgeries carried out worldwide chosen by not only women but also men.
Liposuction is among the most popular cosmetic surgeries in Turkey and abroad. Liposuction cost in Turkey is more affordable than liposuction costs in other countries. Clients who want to have liposuction abroad prefer Turkey because of affordable cost and state of the art technology. MCAN Health is chosen by a high number of clients from different parts of the world who desire to have a high quality liposuction surgery with affordable costs.
Why MCAN Health is the Best for Liposuction in Turkey?
MCAN Health's experienced and talented liposuction surgeons perform liposuction surgery by using a variety of latest technology techniques including: Lipomatic Vibrating Liposuction, Laser Liposuction, Vaser Liposuction, Tumescent
Liposuction. MCAN Health aims to give you the best quality with affordable costs.
MCAN Health's Liposuction in Turkey offers you:
• A desired body shape.
• An easy and long-lasting solution to unwanted fat.
• Liposuction treatment at luxury and internationally certified hospitals.
• Liposuction treatment with minimum invasion.
Further Explanation on The Latest Liposuction Techniques of MCAN Health Surgeons
Vaser Liposuction
VASER Liposuction, also known as Vaser Liposelection, Ultrasound Liposuction or VASER Hi Def Liposuction, uses the most advanced ultrasound technology to remove the unwanted fat and reshape the body. With the help of ultrasonic waves, the fat deposits can be easily broken down.
Both men and women can take the advantage of VASER Liposuction. It is the best choice for men who want a six-pack ab and for women who want to shape their body by removing the stubborn and fatty issues.
Lipomatic Vibrating Liposuction
Lipomatic is one of the latest technology liposuction devices used in fat reduction procedure and is approved by FDA. Although it is done under local anesthesia, it still allows to collect large amount of fat cells because of its vibrating cannulas. In Lipomatic Vibrating Liposuction, cannulas, which are the tools that breaks fat cells in all liposuction procedures are different than the other liposuction cannulas. In Lipomatic, cannulas have constant vibration, fluctuation and rotation with its special pneumatic engine. Lipomatic cannulas with its vibratory motions break down fat cells easily and then fat is gently aspirated from the body. So the surgeon can perform the operation without using physical force, which happens in standard liposuction. This gives the surgeon possibility to focus on countering the body area more precisely since the surgeon concentrates more on defining the areas where doing the liposuction and not fight against fat tissues.
Liposuction procedures can have a risk of complications as the energy may not only break down the fat but could also injure the nerves, muscles and blood vessels of the body. On the other hand, Lipomatic works with a compressed air-assisted machine and makes the cannula rotate  360 degrees.This motion allows fat to emulsify automatically as well as aspirate at the same time. The emulsion principle allows the removal of the fat tissue without harming any other tissues such as muscles, blood vessels, and nerves. Besides, if cannula meets non-fatty tissues, the active security system allows an immediate stop. Because of safety system in Lipomatic, there happens , less bruising, less oedema and faster and shorter recovery
Lipomatic allows cellulite treatment and skin tightening as well. It is effective in cellulite treatments. A very small cannula (or tube about the size of the tip of a pen) is inserted under the skin. The specially designed lipomatic cannula vibrates at an infrasonic frequency to disrupt the connective tissue fibres which increases the thickness and quality of the skin, minimize the orange peel look associated with cellulite.
Check the Details section for in depth information about Liposuction
FREE CONSULTATION
Leave us your number and will got to you soon back.