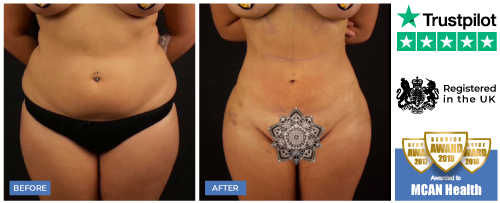 Fat Removal Turkey, Liposuction Surgeons & Clinic
Reviewed and Approved by Op Dr Alhan
Free Consultation
Fill out the form and we will contact you within 1 hour.
Liposuction

in Turkey

Liposuction in Turkey is the best way of getting rid of persistent body fat through a safe and cost-effective surgical procedure. Fill in the contact form and receive a free quote and a medical consultation from our MCAN doctors.
What is
Liposuction?
Liposuction surgery is a fat removal surgery including belly fat removal, liposculpture or body sculpture, and/or a general fat reduction operation. Liposuction can target specific areas of your body, including arms, hips, thighs, neck, jaw, lower and/or upper back. The standard lipo surgery consists of a 360 lipo targeting the belt area: the belly, waist and lower back.
Fat removal in Istanbul can also be performed simultaneously with other surgeries to achieve better results. Statistics prove that the liposuction + tummy tuck combination is the most popular for patients looking for a fat reduction operation in Turkey. But how does it work?
How is
Liposuction Performed?
Fat removal surgery consists in the aspiration of fat with the use of a cannula or hollow needle connected to a vacuum machine.
The cannula needs to touch the fat tissues to suck them out. Thus, the surgeon creates openings with incisions on the treatment area where liposuction will be performed. The incisions are minor and inconspicuous. Based on the size of the treatment area, one or multiple incisions may be needed.
After the incisions are made, the cannula is inserted through the openings and surgeon reaches to fat tissue formation. By moving the cannula beneath the skin, the surgeon takes out the fat tissue via holes on the cannula's end into a container.
Lipo surgery can be performed under local anesthesia or general anesthesia depending on the size of the treatment area, the excess of fat and specific circumstances of the patient and may be operated using several techniwues. The final results, the duration of the operation and the recovery time will vary depending on the surgical method.
Fat Removal Techniques

in Turkey

Turkey is the proud residence of many of the best aesthetic surgeons in the world. Because of the importance of its medical industry, attracting thousands of patients from Europe, Asia, Africa and America, profit margins and government subsidies have allowed clinics and hospitals to make heavy technological investments. Liposuction in Turkey is performed using the latest and most avant-garde techniques:
Traditional Liposuction
Traditional lipo is the standard and cheapest fat reduction operation, allowing for a greater fat reduction. Traditional liposuction comprises a fat removal surgery with the use of an aspiration cannula. Because of the size of the insertion holes (2-3 millimetres wide), no visible scars will be left in the patient's body.
Vaser Hi-Def Liposuction
VASER Liposuction, also known as Vaser Liposelection, Ultrasound Liposuction or VASER Hi-Def Liposuction, uses the most advanced ultrasound technology to remove the unwanted fat and reshape the body. With the help of ultrasonic waves, the fat deposits can be easily broken down.
Both men and women can take advantahe of VASER Liposuction, it is the best choice for men who want a six-pack ab and for women who want to shape their body by removing the stubborn fait tissues.
With VASER Liposuction device attached to the liposuction cannula, the ultrasound- assisted liposuction reduces the possibility of trauma undermeath the skin. It is because walls of the fat cells are shattered by the ultrasonic waves and fat tissues can be extracted more easily.
Laser Liposuction
Laser liposuction, also known as laser lipo, laser-assisted liposuction or SmartLipo, is a procedure consisting in the breaking down of fat cells with a laser before extraction. The main advantage of laser liposuction is that it does not only reduce fat cells but also tightens the skin. Due to its advantage in skin tightening, plastic surgeons generally prefer to proceed with laser liposuction in areas such as the face, neck and jowls. It is also very effective for thinning the waist area.
During the operation, the traditional liposuction cannula is supported with the laser liposuction device. The device has a fiber-optic rod of its own and applied inside the skin. The rod radiates a high intensity laser that creates heat. The heat is used to melt the walls of fat cells and the fat tissues become dissolved. Then, the traditional liposuction cannula is used to remove the melted fat tissues.
Due to its advantage in skin tightening, plastic surgeons generally prefer laser liposuction for face, neck and jowls and where there is loose skin. It is also very effective in thinning the waist area.
Where on the body can fat removal

be performed?
Who is the right candidate for a

Fat Removal Operation in Turkey?

Unwanted body fat is a problem faced by many women and men around the world regardless of their age. People spend lots of time, money and effort on diets and sports to eliminate unwanted body fat. However, no matter how much exercise or diet is done, some parts of your body may still store stubborn body fat. Liposuction offers the best and quickest solution against such persistent body fat.
They have a 33 BMI (not more than +30% over their ideal body weight)
They want to get rid of their persistent fat
They want a thinner waist
They want to tone up their muscles and have an athletic look
They are not happy with the dense volume on their neck, arms or legs
They want gynecomastia
Lipo in Turkey is one of the most popular aesthetic surgeries. Liposuction cost in Turkey is more affordable than its cost in many other countries. Patients willing to travel abroad to undergo a liposuction prefer Turkey over many other countries because of its affordable prices, its state of the art technology and its highly experienced plastic surgeons.
Many patients from all over the world deposit their trust at MCAN Health. Responsibility and patient experience drove us to be accredited by the Turkish Ministry of Health and licensed by European Authorities. Hence why a large number of patients from different parts of the world desire to have high-quality liposuction surgery with us at affordable prices.
Liposuction

Cost Turkey

Other than the expertise of surgeons and the technology employed, patients also want to know the liposuction cost in Turkey. An exact price is not easily established, however, as it depends on the techniques used, the number of liposuction areas, the amount of fat to be extracted, the medical condition of the patient, and the surgeon performing the operation.

The average price of liposuction in Turkey is €2900, the minimum price is €2500, and the maximum price is €3290.

In the United Kingdom and the rest of Europe, liposuction prices are between €4000 – €6000. However, liposuction cost in Turkey is around 50% lower. The prices change based on the number of liposuction areas.

The reason behind the big difference between Europe and Turkey is the average labour costs for each country. In Turkey, the labour cost is much lower than it is in Europe. This allows more people to have their treatments with affordable prices and meanwhile the plastic surgeons in Turkey gets more and more experienced compared to their European colleagues.

BUT, your first concern should always be the safety of your treatment. Thus, you should check if the provider is accredited by the Ministry of Health and the hospitals are internationally approved.

MCAN Health are accredited by both the Turkish Ministry of Health and European Sanitary Authorities such as TEMOS Healthcare International.

If you have your liposuction in Turkey with MCAN Health, you will have the option to have a treatment package that covers the treatment cost, hospital stay, the airport transfer, city transfer, accommodation and patient host services.

If you want to know the total package price of a liposuction, covering the treatment cost, the hospital stay, the airport and city transfers, accomodation and patient host services, contact us right now for a free online consultation.
Liposuction in Turkey Facts
At MCAN Health, we work with the best surgeons and operate in the most prestigious hospitals. Our surgeons are meticulously selected according to their experience, international accreditations, their quality and their success rate.
MCAN surgeons are continuously quoted in Turkish medical magazines as the top professionals in the country. Others have achieved great international recognition through the publication of medical articles in acclaimed international reviews.
According to Dr. Ömer, "a liposuction can be performed as long as the patient has no chronic illnesses such as diabetes or high blood pressure."
Dr. Habib stresses on the importance of after-care procedures to achieve the best possible results: "wearing the pressure garment, drinking a lot of water, doing daily exercises and eating correctly will make all the difference."
MCAN Health's surgeons operate fat removal surgeries, delivering world-class results at an affordable price.
They will assist you from the consultation to operation stage and to post-operatory follow-up. They will set up the best surgical plan for your individual needs, and will remain at your disposal after you return back home.
Belly Fat Removal Surgery Results

in Turkey

The best way of achieving great results is by choosing a clinic operating with the best surgeons. Our surgeons deliver the best liposuction results in Turkey on a daily basis. However, such results vary depending on the technique employed and the amount of fat to be removed. The recovery time, the feasibility of the operation and the outcome of it will not be the same for a patient wanting a 12 litres fat removal and another wanting a 2 litre High-Definition 6-pack Liposuction. No matter the kind of surgery, however, patients are always expected to experience swelling and bruises after liposuction surgery in Turkey. This means they will have to wait for a couple of months before they are able to see the liposuction results.

We could not insist enough on the importance of following your surgeon's aftercare instructions and the post-operatory procedures. Patients can generally go back to working a few days after surgery and resume sportive activities after 3 months. During this time, you will be under follow-up from MCAN and you will be able to contact us at any time. Your operating surgeon will tell you when the swelling is over so you know you achieved your new silhouette. If you maintain your weight, eat healthy and exercise on a weekly basis, the results will last for the rest of your life.

If you want to receive more detailed information, get in touch with one of our plastic surgeons for a free online consultation
How Much Fat can be Removed by

Liposuction in Turkey?

The answer depends on various factors. Potential fat removal varies according to each case. You need to consult your surgeon to know the specifics. Keep in mind that liposuction is not a weight loss surgery. It is a body contouring and reshaping procedure

The maximum fat that can be removed safely is approximately 5 liters. But each patient's medical condition will determine the amount of fat removal to be operated by liposuction. MCAN Health's contracted plastic surgeons can sometimes perform a mega liposuction and collect over 10 liters of fat.
Liposculpture

in Turkey

While body sculpting might be easy for certain people through gym and diet, others will find it impossible no matter how much exercise or dieting they do. Many factors, such as genetics and metabolism, have to be taken into account. That is why a skinny person might have persistent accumulated fat in areas such as the hips or the abdomen, giving them a not-fat-nor-slim appearance. For cases such as these, fat removal surgery in Turkey is the best possible option. Through liposuction, surgeons can do body sculpting or liposculpture, which is the art and craft of giving patients the appearance of a Greek marble.

Liposuction in Turkey is becoming ever more popular, as it offers cheap liposuction Turkey prices and jaw-dropping results (check out our before and after pictures). Hence why increasingly more patients come to us to get their life-changing surgery.
Liposuction

in Turkey Facts
Operation Goal

To reshape and tone up the body by removing the unwanted and stubborn fat from the desired part of the body

Operation Time

3 to 4 hours

Type of Anesthesia

General or local (based on the treatment plan)

Side Effects

Temporary swelling, inflammation and bruising

Risk

Skin trauma, infection, fluid accumulation

Recovery Time

Full recovery and final results can be seen after 6 – 12 months. After the surgery you can go back to daily routine in 7 days and exercise in 1.5 months

Scarring

None
Fat Removal Surgery Recovery

in Turkey

While being in Istanbul, whether at the hospital or in the hotel, our patients remain under constant care by our surgeons and nurses. We will always be at your complete disposal, to massage you, deliver extra medicine if needed, and help you with any issue that may arise.

There is no need to worry. A liposuction is not a dangerous procedure, as it does not invade organs. You will only be accepted for the operation after our surgeons review your case. This means you must have met all medical criteria. Before the operation you will also be tested at the hospital to know if everything is in order.

Lipo in Turkey is not an invasive operation, the recovery is fast and smooth. One or two weeks after the operation you will be in great condition, you will only need to rest and avoid any hard physical exercise. If you follow your surgeon's instructions carefully, one month after the operation you will be able to return to your normal life. All bruises and swelling will naturally disappear.
Belly Fat Reduction Operation Reviews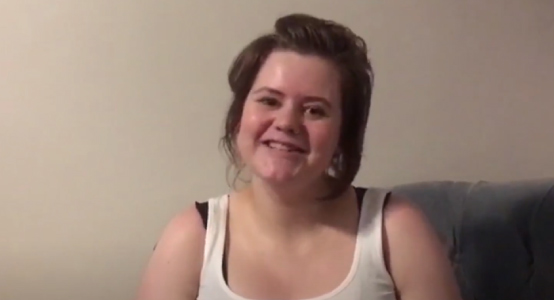 The whole experience is really amazing. I feel the change and I am so much happier. The doctor was amazing. The aftercare and my patient host was supporting me all the time. I am so happy with my liposuction, tummy tuck and breast surgery. I couldn't believe there is anywhere better than MCAN Health.
Kate from United Kingdom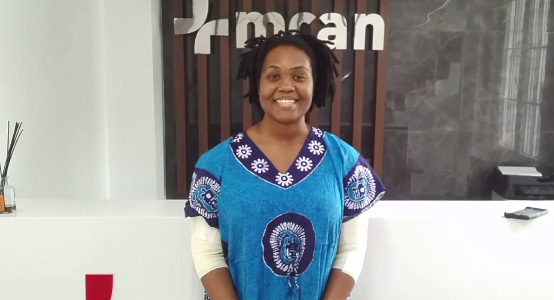 I came from Ireland to have my liposuction, abdominoplasty and BBL in Turkey. I definitely recommend MCAN Health. They've been really really great and helpful. I thought the language barrier would be a little difficult, but everyone was so helpful that I had a great time. You should go with MCAN Health for any of your plastic surgery.
Alex from Ireland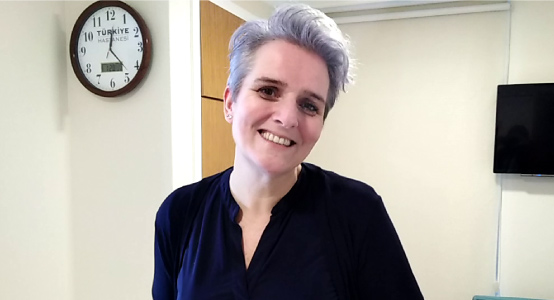 I am nearly 50 years old and part of my big journey was having tummy tuck and liposuction and I am so glad I found MCAN Health. They were helping me here and now. The surgery is done and now I have a body I never had before. I am very pleased with my doctor and all his colleagues in the hospital because it was great and if you ever consider to have plastic surgery in Turkey, consider MCAN Health.
Monique from Netherlands
FAT REMOVAL SURGERY FAQs
Does liposuction offer a permanent solution?
After liposuction surgery, you need to do physical activities regularly not to lose the form of your body.
Which techniques are used by MCAN Health surgeons for liposuction?
MCAN Health's liposuction surgeons in Turkey use state-of-the-art techniques in liposuction surgery which offer patients less invasion, fewer bruises and a quicker recovery time compared to other traditional techniques.
Can I have liposuction to get rid of cellulite?
Liposuction does not remove cellulite although it can have some effect on small cellulite zones.
How long do I need to wear a corset?
You will be provided with a corset by MCAN Health, you will need to wear it day and night (24/7) for 3 weeks. Your surgeon will give you instructions about how to use the corset after the liposuction surgery.
Am I going to have scars after liposuction?
Thanks to the new techniques used by MCAN Health, you will only have minor incision lines which will completely fade away over time. You will have no visible scars after lipo.
Is there any limit to the areas treated?
No, there is not. You can have lipo on any part of your body. The number of areas treated only affect the length of the treatment, the type of anesthetic to be used and your stay in the hospital.
Can liposuction help me to lose weight?
The aim of liposuction surgery is to re-form and re-shape the body by removing unwanted fat from certain parts of the body. Liposuction is not a surgery to be used for losing weight.
How much does it cost to have liposuction in Turkey?
MCAN Health offers the best liposuction surgery at affordable prices. There is no standard cost for liposuction surgery. The techniques used for liposuction surgery and the size of the area treated determine the cost. Feel free to contact MCAN Health for a free consultation.
I am a black woman, can MCAN Health offer me liposuction surgery?
Yes. All MCAN Health lipo surgeons are highly experienced and qualified. They have been working with women from diverse backgrounds for years.
Can MCAN Health's liposuction surgeons speak English?
Yes. All MCAN Health's liposuction surgeons are fluent in English.