Turkish Patent Institute approved our application with a Trademark Certificate!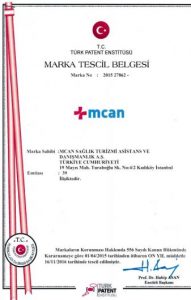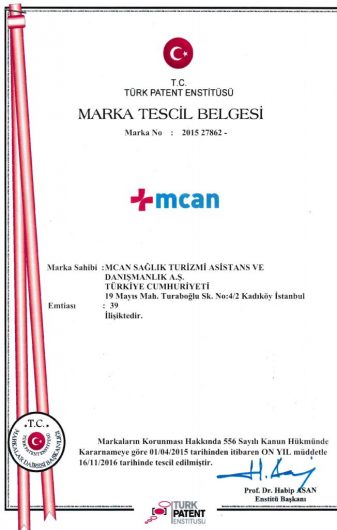 MCAN Health based in Istanbul, Turkey is operating in plastic surgery, hair transplant, dentistry, eye surgeries for international patients.  We give upmost importance to patient satisfaction. Our aim is to provide a quality medical service in plastic surgery, hair transplantation, cosmetic dentistry and eye surgery with affordable prices for our international patients.
MCAN Health operates in an accredited and in proper sterility clinics with fully hygienic and technologic equipments by the very well known specialists. To see our medical team please click here.
We will celebrate the New Year with our registered trademark by Turkish Patent Institute.
With our broader team in 2017, we will be happy to welcome the patients not only from English, German, Arabic spoken countries but also from the countries that speak French.
We believe that improvement is never ending process. We will improve each and every step in our workflow by measuring outcome continuously to provide a unique patient experience in terms of treatment result, accommodation, transfers, customer care, and after-care.
Let's celebrate this together! Join us now! See you soon in İstanbul! 🙂