Op. Dr. Polat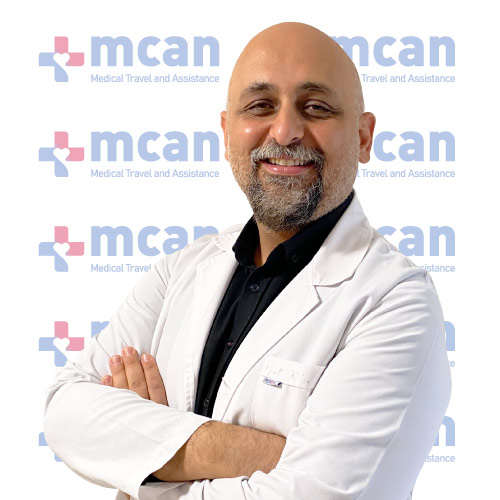 Speciality: Plastic Surgery
Dr. Polat has been performing plastic and reconstructive surgeries for more than 15 years, establishing a reputation as one of the best surgeons in Turkey and Europe, with a very high number of treated cases and a great success rate.
Dr. Polat is a certified National Board plastic, reconstructive and aesthetic surgeon, specialized in post-bariatric surgeries. He is also one of the best surgeons in the country when it comes to lifting, body-shaping and facial reconstructive surgeries.
Dr. Polat took his Plastic and Reconstructive Surgery Speciality after successfully graduating from the Gulhane Military Medical Academy, one of the leading universities in Turkey.
After his graduation, Dr. Polat started working as an assistant doctor in the Plastic, Reconstructive and Aesthetic Surgery Department of the Izmir Military Hospital. During this period, he published numerous national and international research articles.
Between 2017 – 2020, Dr. Polat worked at the Department of Plastic and Reconstructive Surgery at the Memorial Hospital, one of the most prestigious hospitals in Turkey with very high-quality standards. During this period, he mastered multiple plastic surgery operations, such as facial reconstructive surgeries and micro surgery.
In 2012, in order to gather more experience in facelift and rhinoplasty, he took the ISAPS certificate course after a successful education abroad.
He is a member of ASPS(American Society of Plastic Surgeons)
Field of expertise: Liposuction, Facelift, Eyelid, Rhinoplasty, Breast Augmentation, Breast Reduction, Mastopexy, Gynecomastia, Abdominoplasty
Our Other Contracted Surgeons