Rhinoplasty (Nose Job) in Turkey | Aftercare Instructions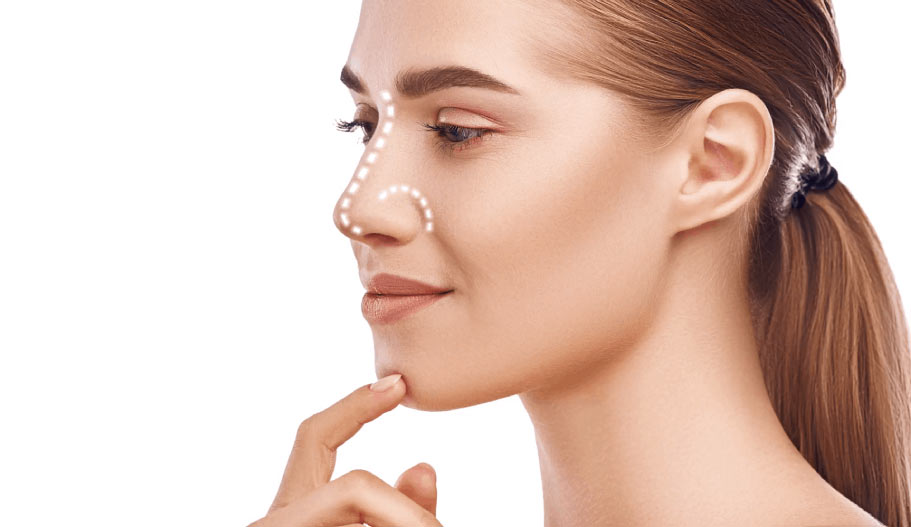 We offer patients a top-notch service experience and treatment by qualified doctors and internationally accredited hospitals in Istanbul, Turkey.
Aftercare Instructions for Rhinoplasty & Septorhinoplasty
Important Note:
The following after-care instructions contain general information to guide you after your Rhinoplasty/SeptoRhinoplasty procedure. MCAN Health does not accept any liability for the accuracy of these instructions. The instructions of your doctor after Rhinoplasty/SeptoRhinoplasty should be the one applied.
Please be aware of the fact that:
Influenza, cold or any other illness is an obstacle to the operation. Please postpone the operation if you have a cold for a week or so.
Before The Surgery:
Make sure that you do not have the conditions of influenza or cold.
Do not drink alcohol one week before and stop smoking at least one month before. Nicotine is bad for the circulation of the body and raises the risk of anesthesia complications and reduces healing quality.
You should avoid taking any medication which contains blood thinners, such as aspirin. The consumption of such medications should be stopped one week before the surgery as they can increase the possibility of bleeding.
You should stop eating and drinking 8 hours before the surgery.
After your surgery, it is not permitted to have a shower until the check-up date, please have a shower before the surgery.
Do not wear any makeup, hair sprays or gels, nail polish, artificial eyelashes or nails.
P.S: For men, it is advised to shave the beard/mustache before the nose surgery.
Please take off all your jewelry and any metal and put all your valuable belongings to a safe-deposit at the hospital.
After The surgery (Post-Operation Instructions)
Please support your head with an extra pillow and try to sleep in a straight angle for a few days. This decreases the risk of edema.
Swelling reaches its peak at 48-72 hours. For the first 72 hours after surgery, apply crushed ice in an ice bag to minimize swelling and bruising. Do not put pressure on the nasal splint.
After the surgery, it is better to walk around or move your legs frequently. This will help to prevent blood clots developing.
You should confirm how to take your medication with your doctor or with your patient-host. It is very important that you take your medicines on time and properly.
You should not touch the nose splint (over the nose) and the nasal silicone splints (inside the nostrils).
While the nasal splint is on, you can have your hair washed like they do in hairdressers. Take care to prevent the nasal splint getting wet and keep your incisions completely dry to prevent infection.
Avoid smoking and drinking alcohol for at least two weeks. Smoking will affect healing quality.
It is normal to feel tired for the first few days.
Avoid tiring activities and any sport for the first 3 weeks after surgery. After 3 weeks, you can make jogging but heavy lifting and other sports contain ball can be performed after 6 weeks.
Sexual activities should be avoided for the first 2 weeks, you should slowly increase your activities so you will be back to normal by the end of the 3rd week.
After the splint is removed, do not wear glasses or allow anything heavy on your nose for 6 weeks (sunglasses are not advised for 6 months). Because any weight on your nose may damage the nose bone or cartilage. It is recommended to use contact lenses, especially for the first 6 weeks.
Protect the incision line from sun exposure for 3 months, because UVA and UVB may harm the incisions. Please apply sunblock with both UVA and UVB protection if you are in the sun.
Both nasal splints will be removed between 5 to 7 days after the surgery. After the nasal splint is removed, you can start washing the nose gently with soap and, from now on, make-up can be applied. Moisturizing creams can be used if it feels dry.
Sometimes, the tip of the nose will be numb for a while and occasionally the front teeth, too. These feelings will gradually decrease, but we should mention that the process changes from person to person.
Most of the swelling will be gone in 3-6 weeks after surgery. But all will disappear when the whole healing process is completed (in a year).
You will feel stiffness around your nose, especially at upper lip and the teeth, and because of this, you won't feel the area as flexible as before for a couple of weeks. It won't be noticeable by the others but you may feel it. In time, it returns to normal.
After your check-up, you should start using a saline solution (salt water or ocean nasal spray) to each nostril. Should be applied 3-4 times daily. It will help to clean up internal crusts and any other blockage.
Please follow the instructions to ensure your healing process develops ideally.
Important reminder: 50% of the success of the operation result belongs to the doctor, but the aftercare creates the other 50% of the success for your operation.