It is a universally acknowledged truth that celebrities should undergo cosmetic surgery to improve their appearance as they are always in the center of media attention. That's why, they may go under the knife to firm their thighs, have bigger boobs or lift their eyebrows. To have a balanced and symmetrical face, one of the most preferred cosmetic surgeries is rhinoplasty. By undergoing a nose job, they straighten and refine their nose and as a result, they can have the harmony in their face.
Rhinoplasty, also known as nose job, is one of the most common surgical procedures that famous people have. A nose job is a type of cosmetic surgery that involves reshaping the nose and correcting the deviated septum or nasal asymmetry. Rhinoplasty is performed not only for aesthetic concerns of the patients but also for getting rid of the breathing problems.
Hollywood Stars with Rhinoplasty
Hollywood stars that are conscious about their look or have a breathing problem generally solve these problems easily by undergoing rhinoplasty. You can check some of the celebrities who have had a nose job below:
Blake Lively: When Blake Lively started her acting career, she did not have a small and straight nose. Even if she has never confessed that she underwent a nose job, it is very clear when the old and latest photos of hers are compared. Her nasal bump disappeared and the tip of the nose is now narrower. As a result of the rhinoplasty, Blake Lively's face looks better than ever.
Ryan Gosling: At the beginning of his career, Ryan Gosling had a nasal hump and his nostrils were wide. Over the years, his appearance has dramatically changed and also undergone a nose job. He is always a handsome man. However, the rhinoplasty that he had made him more attractive and to look younger.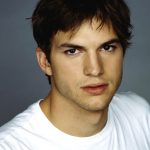 Ashton Kutcher: Ashton Kutcher has never admitted that he has undergone rhinoplasty. However, it is easily seen that Kutcher has had a minor rhinoplasty to narrow the bridge of his nose. In the very beginning of his acting career, he had a bulbous nose. Now his nose looks smaller and more refined and he could maintain his youthful look with the help of the rhinoplasty.