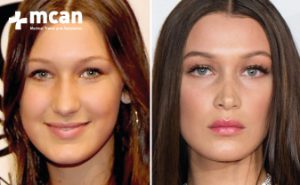 Rhinoplasty, also known as a nose job, is a type of plastic surgery procedure that involves reshaping the nose and correcting the deviated septum or nasal asymmetry. Rhinoplasty is performed not only for aesthetic concerns of the patients but also for getting rid of the breathing problems.
The shape and size of the nose dramatically change your whole appearance. Therefore, every year people who do not feel comfortable with their nose undergo rhinoplasty. No wonder, the nose job is among the top 5 plastic surgery procedures globally.
It would not be wrong to say that celebrities who are always in the center of media attention are the 'pioneers' of plastic surgery procedures. They undergo various plastic surgery procedures to improve their appearance. Having a balanced and symmetrical face is also very important for them as they are constantly in front of the cameras. Therefore, rhinoplasty is one of the most preferred plastic surgeries for celebrities too.
While some celebrities are very open and honest about their plastic surgery journeys, some are very secretive. But even for the ones who are keen on not revealing the 'magic touches', before and after's reveal the truth. At the end of the day, we all know that 'a picture worth a thousand words' J
Shall we look into the rhinoplasty journeys of some celebrities? Ladies first!
Bella Hadid Nose Job Before After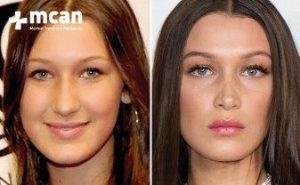 Bella Hadid Nose Job: this beautiful Victoria's Secret model is among the discreet ones. She has always been adamant that she has never had any plastic surgery. She is proud that she has all this 'natural beauty'. But her before and after's tell a different story! Along with other details, her nose in 'good old days' looks completely different than today. It is clear that she has undergone a nose job. Although she does deny that she has rhinoplasty, we beg your pardon our dear Bella, we are going to believe in our eyes.
Kim Kardashian Nose Job Before After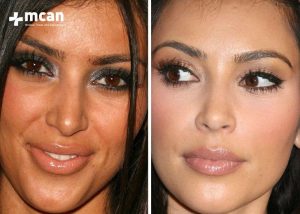 Kim Kardashian Nose Job: It would not be wrong to call Kim Kardashian the 'queen' of plastic surgery procedures. She has especially occupied the headlines with her bum, her BBL. After her BBL journey, BBL became so popular that many women around the world suddenly wanted to have bigger buttocks! But in this article, we are going to focus on Kim's nose. She has once told a reporter that among celebrities, she is like a 'plastic surgery consultant'.
"People call me all the time, like really famous people, out of the blue and are like, 'I know we don't know each other, but I've heard you're the expert and I'm looking to do x, y, and z. Who would you recommend?'" she told in one of her interviews.
But well well well, surprise! Even though she is acknowledged as an 'expert' in plastic surgery, Kim, too, has always denied that she has had a nose job.
We are 100% sure that she has had a nose job. Her before and after is right here, what y'all think?
Blake Lively Nose Job Before After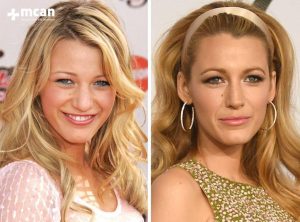 Blake Lively Nose Job: well-known with her 'Gossip Girl' performance, the American Actress is also among the celebrities who deny having plastic surgery. But again, thanks to her before and after pictures, we see the big change.
When Blake Lively started her acting career, she did not have a small and straight nose. Even if she has never confessed that she underwent a nose job, we see that her nasal bump disappeared and the tip of the nose is now narrower. As a result of the rhinoplasty, Blake Lively's face looks better than ever.
What about men?
The nose job is not exclusive for women. Many men undergo rhinoplasty to have a nose they desire. And many men celebrities have had a nose job. Let's look into two of them today: our romantic man from the La la Land: Ryan Gosling and charismatic actor Ashton Kutcher.
Ryan Gosling Nose Job Before After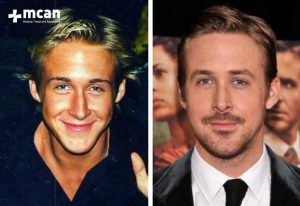 Ryan Gosling Nose Job: At the beginning of his career, Ryan Gosling had a nasal hump and his nostrils were wide. Over the years, his appearance has dramatically changed and also undergone a nose job. He has always been a handsome man. However, the rhinoplasty made him more attractive and look younger. And really who could resist falling in love with his character in La la land?
Ashton Kutcher Nose Job Before After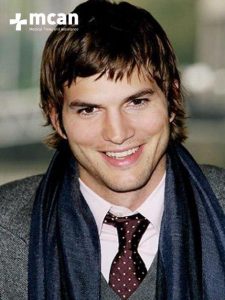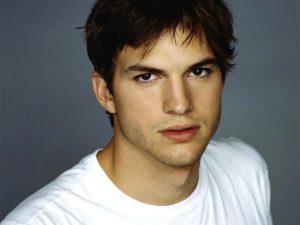 Ashton Kutcher Nose Job: Following suit, Ashton Kutcher, too, has never admitted that he has undergone rhinoplasty. However, thanks to the before and after pictures of him, it is easily seen that Kutcher has had a minor rhinoplasty to narrow the bridge of his nose. At the very beginning of his acting career, he had a bulbous nose. Now his nose looks smaller and more refined and he could maintain his youthful look with the help of the rhinoplasty. He looks handsome and charismatic in any way but we would prefer his 'after' look. What do you think?
If you also consider having a nose job, you should know that it is not only for celebrities. You can have high-quality nose job for affordable prices with MCAN Health! So, this article should be the 'sign' for you to take the first step: to contact us! Just have a little chat with us to get your free personalised treatment plan which is 100% free!  Visit our Rhinoplasty in Turkey page.
Which treatment are you interested in?
You can have a free consultation whenever you want!