Brazilian Butt Lift in Turkey Aftercare Instructions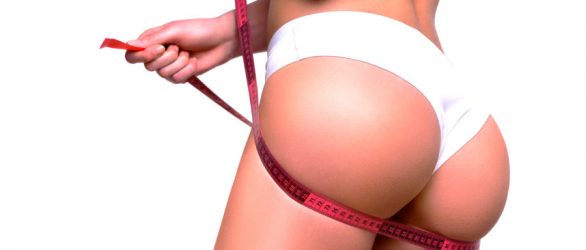 We offer patients a top-notch service experience and treatment by qualified doctors and internationally accredited hospitals in Istanbul, Turkey.
Important Note:
The following instructions are general information to be followed before and after a Brazilian Butt Lift procedure, therefore; your surgeon's instructions should be followed primarily. MCAN Health does not accept liability for the accuracy of these instructions.
Before The Surgery:
Stop taking any medications containing aspirin, non-steroidal or anti-inflammatory effects.
Stop using any herbal medicine and all diet pills as a precaution for complications that can lead to blood clotting, blood pressure, and respiratory problems.
Due to anesthesia and healing, it is forbidden to smoke. So please reduce smoking or stop if it is possible.
Stop drinking alcohol at least 1 week before your surgery.
Stop drinking or eating anything 8 hours before the surgery.
Take a shower before you leave the hotel.
A comfortable dressing is recommended.
Any metal materials are not allowed in the operation room. Please take your valuables off.
Do not wear contact lenses; do not wear make-up on the day of your surgery.
After The Surgery (Post-Operation Instructions):
Any tobacco products and spirit drinks should be stopped to be consumed two weeks before and after.
In case of infection, swimming is forbidden for four weeks.
Please keep your buttocks always clean.
Avoid applying any cream or such on the incision for a month unless your doctor tells you the opposite.
Sterile bandages should not be removed. You will be informed with further information by your doctor on your last check-up date.
Shower is not allowed until check-up as long as your doctor does not tell the opposite. After the shower, you should keep the incisions dry and sterilized.
You may walk around on the day of surgery and after to prevent blood clots from developing, also move your legs frequently.
Because of the anesthesia and the adaptation of the body to it, you may feel exhausted for a week.
Walk every day. Each day try to extend the time of these walks
You should wear your special corset at least for 6 weeks. It will help the skin recovery and lead to a better body shaping.
First 15 days, you should be careful in sexual activities and tiring yourself.
You can start the gym after 6 weeks. You should start slowly.
Please start taking your oral medications until the day of your discharge (especially antibiotics should be finished).
Swelling and some bruising are normal in BBL. Gradually, they will reduce. The new shape will appear display day by day, but whole healing will end after a year.
Avoid sitting directly on your buttocks, lying flat while sleeping and any traumatic action for at least six weeks. Sleep or sit on each side equally.