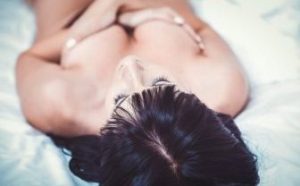 Breast enlargement is the most common aesthetic surgery performed in the world. If you are interested in breast enlargement, even if you search for every detail, there may be something you've missed. Here is some information:
1. The first successful breast enlargement was performed in 1893
The first reported breast enlargement was performed in 1893 by Vincenz Czerny, a German surgeon. He implanted a lumbar lipoma which is a benign tumour of fat tissue with the slow growth rate in a woman's breast to shape it. It means that the first breast enlargement was performed using patient's own fat. Shortly after, surgeons injected paraffin and implanted polyvinyl alcohol sponge for breast augmentation, but all these treatments caused terrible results.
2. The first of medical-grade silicone was applied to the burn victims
The first medical-grade silicone was used for burn victims' skins in the 1960s. Then, liquid silicone started to be injected into breasts and more than 10.000 women had breast enlargement through this method which came to be called Cleopatra's Needle within 10 years. But, too many complications occurred and then this method was forbidden. The first silicone gel-filled implant emerged in 1963.
Gummy bear breast implants were used in more recent years. They were made of highly cohesive silicone gel which does not lead to any leakage or bleeding, they were good at keeping their shapes. Both saline and silicone are still used today.
3. New generation breast implants provide a more natural look compared to their predecessors
Back in the day, the breasts of many women who underwent a breast enlargement surgery were like balloons after the procedure. However, breast implants have evolved in recent years, they can provide the feeling of real breasts, they look more similar to real breasts now. The new generation silicone breast implants have concave structure at the parts placed on the chest. This ensures a more natural appearance. Many types of shapes, styles and textures are available now. You can feel free to choose whichever you want. If you want fuller breasts, you can choose round implants. Otherwise, teardrop implants are ready to be used for a more natural look. The material choice (saline or silicone) also affects your appearance. Silicone-gel implants are thought to be the more natural looking implants, they provide a feeling similar to natural breast tissue.
4. You should find the best surgeon while you care about the cost
If you consider going for breast enlargement, you should probably search extensively to find a good, board-certified surgeon. Besides that, you should also care about your wallet. You can visit many websites and check the results and satisfaction ratings online. You can look at before-and-after pictures of patients to find a surgeon. These are good ways to have some idea. However, there is plenty of online material available for breast enlargement, an information pollution makes it hard to extract useful information. MCAN Health can help you at that point. Turkey is an outstanding country for plastic surgery, it has internationally famous and experienced plastic surgeons, latest technology and affordable prices. MCAN Health works with the best plastic surgeons and it ensures that you undergo your desired procedure at one of the internationally accredited hospitals in Turkey. You can have a chance to undergo a breast enlargement procedure by best surgeons in the field with low prices. MCAN Health also offers full-insurance for the treatment and follow-up care after the procedure for you. The professional help of  MCAN Health provides you three advantages:
Economy-friendly results
Desired and natural-looking breast implants  
(Bonus) Visiting one of the most beautiful countries in the world.
5. Recovery time is shorter now
The scar is smaller, recovery after surgery is faster thanks to the technological developments in the field of plastic surgery. You can go back to your normal life within one or two weeks. It sounds great!
---
---