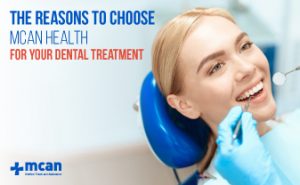 Medical tourism, also known as health tourism in Turkey is known to be growing year by year, attracting an increasing number of patients from all over the world. According to the statistics, health tourism contributes approximately $1 billion to Turkey's economy yearly. Under health tourism, Turkey offers plastic surgery treatments, hair transplant, bariatric surgery, and dental treatments.
The number of dentistry patients choosing Turkey keeps on increasing, especially from countries such as the UK and the USA where dental treatments may cost a "fortune". Compared to the UK or the USA or most European countries, Turkey offers affordable dental treatments. And it is important to know that the cost alone is not the only reason making Turkey one of the most famous destinations for international patients who are after dental treatment.
Do you wonder why Turkey is the best for dental treatments? Here is why!
The Main Reasons Making Turkey "Attractive" for Dentistry Patients
There are a variety of reasons why people choose Turkey. Turkey is located in an 'easy-access' for most patients. For instance, there are a number of daily direct flights to Istanbul from different cities across the UK. And Turkey does not require a visa for visitors from most European countries including the UK.
If you are thinking of having your dental treatment in Turkey, you do not need to worry about the language. While Turkish is the language in Turkey, dental clinics have members of staff who are fluent in many languages including English, Spanish, French, German, etc.
And Istanbul is a beautiful city that is in the 'travel bucket list' for most people. While you have your dental treatment, you can enjoy your time in Istanbul and Turkey's delicious cuisine.
These are some of the 'add-ons' to the main reasons; now let's look into the main reasons why to choose Turkey for your dental treatment.
Highly-skilled and experienced dentists: Turkey has many highly-skilled dentists who get to treat patients from diverse ethnic backgrounds. Thanks to growing health tourism, Turkish dentists treat not only local patients but also international patients.
Luxurious dental clinics: When it comes to dentistry, hygiene and technology are the two most important elements. And Turkey has many dental clinics where luxury meets hygiene and the latest technology. Most of these clinics are located in Istanbul.
Affordable costs: As mentioned earlier, dental treatment is very affordable in Turkey. It is because of the lower labour and operational costs in Turkey. Plus nowadays, there is the advantage of the foreign exchange rate. For instance, 1 USD Dollars is equal to almost 8 Turkish Liras; 1 Sterling is almost equal to 10 Turkish Liras. By having your dental treatment in Turkey, you may save between 50% and 80%.
To be able to provide a benchmark, let's compare the cost of the two most preferred dentistry treatments in Turkey and the UK:
Dental Implants: A dental implant, also known as tooth or teeth implant, is a dental treatment performed to replace the missing natural tooth or teeth. The average cost of a single dental implant in the UK is between £2,000 to £2,500 while it is between £350 and £500 in Turkey. So, the cost of a single dental implant in the UK is 4 or 5 times higher than Turkey.
Dental Veneers: Veneers are thin layers that are used to cover the surface of teeth to improve the shape, colour, and the overall look of teeth. There are different types of veneers such as porcelain, composite, and zirconia. The cost of a dental veneer changes depending on the type. As MCAN Health, we suggest our patients choose porcelain veneers that are more durable and natural-looking than composite veneers. While the average cost of a porcelain veneer for a single tooth is between £650 to £900; the same quality of a porcelain veneer in Turkey costs around £200. Again, you can have your dental veneers in Turkey and pay 4 times less compared to the UK.
For sure you are going to keep a lot of money in your pocket if you choose Turkey for your dental treatment.
MCAN Health offers a variety of dental treatments from teeth whitening to dental crowns and implants at affordable costs. The contracted dentists of MCAN Health in Turkey are highly skilled and experienced.
If you are after a natural-looking, and highly-durable dental treatment performed by using the latest technology, you do not need to pay a fortune! The only thing you need to do is to contact us now to find out more about your personal treatment plan and costs. We promise MCAN Health's dental treatment will make you smile with its quality and costs!
---
---