All About Gordon Ramsay Hair Transplant
Gordon Ramsay is known worldwide because of his fiery temper, strict demeanor, and of course, his delicious food displayed on cooking shows. This celebrity has had a hair transplant, even though some people don't believe it. Today, we are analyzing Gordon Ramsay Hair Transplant to know why and how he performed it.
This Scottish chef, owner of more than 30 restaurants worldwide, and holder of 7 Michelin Stars is also watched by millions of people for his programs: Hell's Kitchen, Master Chef, and Kitchen Nightmares.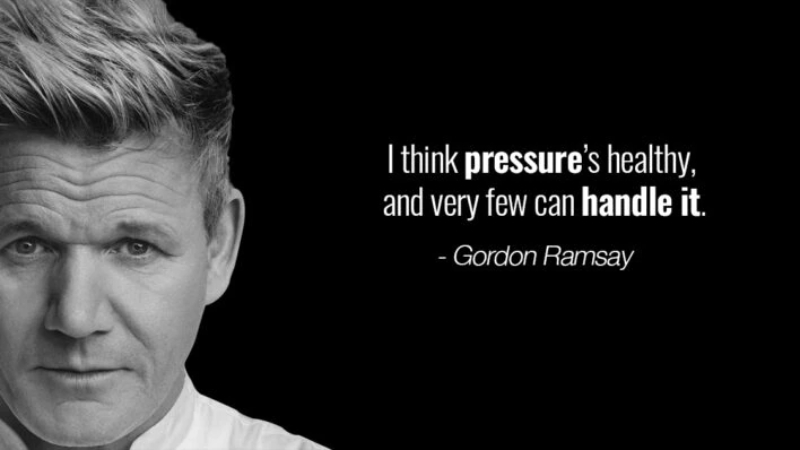 Becoming a public figure, planning tv programs, and running his business affected his hair. Any man who starts realizing he is losing hair and looking older can start losing his self-esteem. For Ramsay, being confident and having a strong appearance is a considerable part of his show, as it goes by with his performance.
Gordon Ramsay Hairstyle, Haircut and Haircolor
Even Though Gordon Ramsay does not make tremendous changes on his appearance every six months, but his hard work about his hair colour, haircut, tonnes of facial injection, facelift and finally a heavy hair transplant (what are we missing?!) reveals his obsession with his look.
Gordon Ramsay haircut is that kind of style any man in his age would love to have. A messy hairstyle that matches well with his career and fame.
Gordon Ramsay Hair Loss
Doesn't matter if you are famous or not, male pattern baldness can catch you! Gordon Ramsay balding pattern is a good example!
Despite good care and a fashionable hairstyle, his hair loss started and for Mr "Seven Star" it was not pleasant at all! But before it goes too crazy, he easily got his hair back with a hair transplant.
Has Gordon Ramsay had a Hair Transplant?
Gordon Ramsay hair transplant started being noticed in 2014 when he had changed his hairstyle and shaved the back of his head. Also, it is noticed by looking at his hairline, as it becomes denser after a while.
Gordon Ramsay decided to have hair transplantation after realizing his hair was falling, and it looked thinner in the frontline. At this point, he decided to have a hair transplant on his front line, and he also got follicles inserted in his scalp, where the hair was thinning.
Why Did Gordon Ramsay Have a Hair Transplant?
As Gordon Ramsay always has his hair a little bit long and uses a messy hairstyle, it could be difficult for the public to see he had a receding hairline. This change became an issue for himself, and he finally decided to have the best solution known for the hair loss problem: a hair transplantation.
After his hair transplantation, he looked younger, with a fresh appearance, and with more hair, he kept with his characteristic messy hairstyle.
Which Technique Was Used in Gordon Ramsay Hair Transplant?
One of Gordon Ramsay Hair Transplants was performed with FUE (Follicular Unique Extraction) Technique. This technique is one of the most performed because of the excellent results it achieves.
With FUE Hair Transplant, the follicles are extracted from the donor area, usually located on the back of the scalp. The follicles are separated by the number of grafts each one has. Once they are organized, the specialist implants them to achieve the most natural results.
Afterwards, the canal opening occurs: small holes are done in the receding and bold parts of the scalp, to get the most natural hair look.
Once the trichologist finishes the canal opening, starts the last stage of the FUE Hair Transplant takes place: graft implantation. One by one, each graft is implanted in each canal. With this technique, 5,000 grafts can be implanted in one session, and it can last between 6 to 8 hours, depending on different factors.
Gordon Ramsay Before and After Hair Transplant
How Much did Gordon Ramsay Hair Transplant Cost?
Gordon Ramsay Hair Transplant was about £30,000, and it was performed in Beverly Hills, in Los Angeles. While most countries of Europe the hair transplantation has an astronomical price, the cost of hair transplant in Turkey starts from £1700.
Why Do Celebrities Choose FUE Hair Transplant?
FUE Hair Transplant is one of the newest techniques of hair transplantation all over the world. Most of the celebrities who had a hair transplantation chose this technique because of the amazing results. Also, the healing process is not very long, and no scars are visible after the procedure.
For this procedure, just local anesthesia is used. The patients can relax while the trichologists are performing the hair transplantation. In MCAN Health, some patients decided to read, listen to music, watch movies, or sleep. With this technique, the final results can be seen in a year. Furthermore, the implanted hair will never fall again. Our motto: Beauty is for Everyone!   
Mehmetcan Kotil Medical Content Expert
Mehmetcan is MCANs Digital Marketing Manager and Content writer who has taken roles in medical tourism for years and created written materials for healthcare provider's websites.
Updated Date: Friday, May 21 2021
Published Date: Thursday, August 31 2023