Cara Delevingne Eyebrows: How Can an Eyebrow Transplant Help You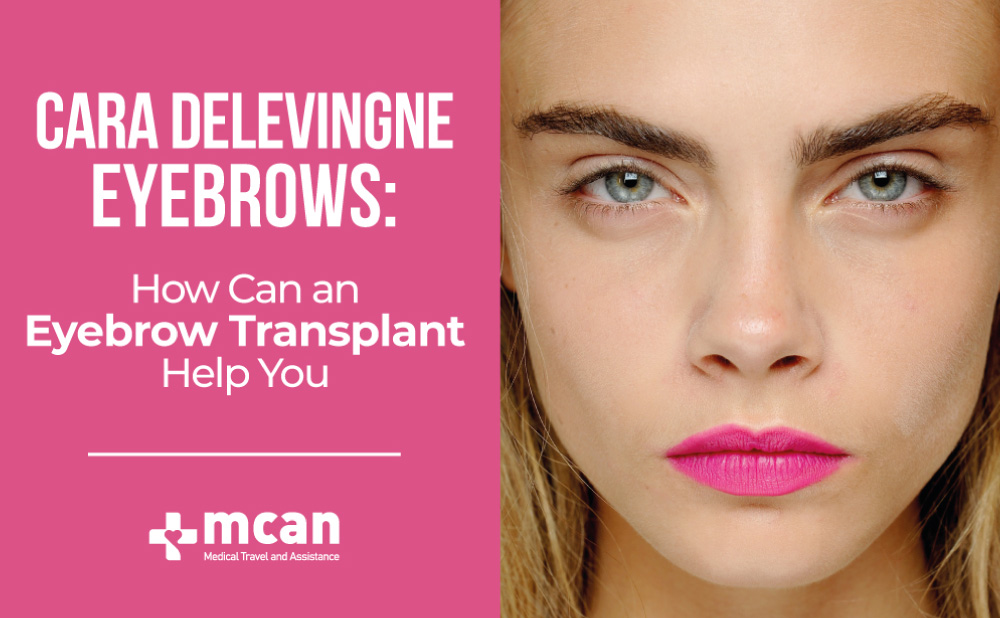 Cara Delevingne Eyebrows must be the superstar's most remarkable trait. For quite a while, fashion tycoons have been looking for models with uncommon and appealing features such as hers. In Delevingne, they seem to have found a perfect muse.
The English-born model and actress began her modelling career at the age of 10 and has been associated, ever since, with fashion names as renowned as Burberry, Dolce & Gabbana, Chanel, Moschino, H&M, Zara, and Vogue, becoming one of the most recognisable faces of many of them. 
Being 5'8'' tall, however, Delevingne does not precisely fit fashion standards. So the question remains: how could she stand out among such towering women?
Cara Delevingne Eyebrows: Why Are They So Famous?  
Eyebrows can make a big difference when it comes to the intensity of the stare. Whereas slim, delicate eyebrows can give an impression of mystery and sophistication, thick eyebrows can add depth and character to the face. Cara Delevingne eyebrows are the epitome of this feature. 
Everyone agrees on the importance of eyes when it comes to beauty and appearance. They are the windows to the human soul! Yet the power of the eyes does not rely solely on the colour of the iris, or the size of the eyeballs.
You can surely remember a time in your life when eye contact was as powerful as caressing or even kissing. Celebrities such as Cara Delevingne have helped raise awareness over the power of eyebrows to deliver such an effect.
Cara Delevingne Brows Effect Trends and That's Why Eyebrow Transplant Is Increasing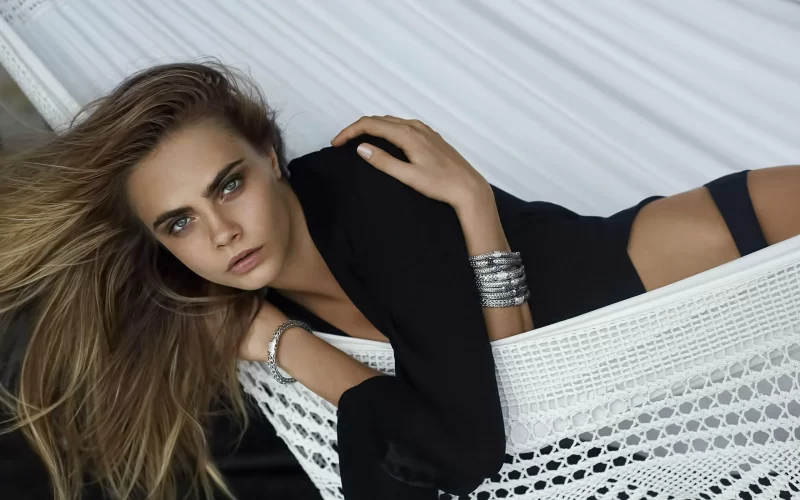 In the last few years, surgeons have noticed an increase in eyebrow transplant patients. Some have called this the 'Cara Effect'. As a world superstar, Cara Delevingne has probably increased the popularity of thicker eyebrows. But how did the actress become a new-age sex symbol?  
Cara Delevingne seems to embody the specific core values of the new generation. A bit like Billie Eilish, she represents the seriousness of a generation preoccupied with sexual assaults, climate change, political extremism and growing racism. Gone are the days of broad smiles and pearly-white teeth. Instead, the time of intense stares has begun!
Moreover, as a self-proclaimed pansexual, Cara Delevingne's eyebrows represent a certain androgyny, an ambiguous neither-female-nor-male appearance, a blurring of the lines between both genres, in a word, an all-encompassing look. 
Why Are Thicker Eyebrows a Trend?
One of the main reasons explaining the eyebrow transplantation increase is also a differentiation from the past. In the 90s, and even as far as the 40s and 50s, women preferred thin eyebrows, to the point of shaving and substituting eyebrow hair for tattoo-ink (think of Édith Piaf, for example).
Now, women want bushy eyebrows and try to fix the eyebrow thinning operations they underwent decades ago. Microblading is another option, but the best results are achieved with eyebrow transplantation!
What Is An Eyebrow Transplant?
Eyebrow Transplantation is a safe and outpatient surgical procedure that involves taking hair from the back of the head and transplanting it to the eyebrow area. As the transplanted hair is directly taken from the patient's scalp, it looks perfectly natural.
Most people lose their eyebrows due to ageing, scars, over-plucking, a severe illness or trauma. In contrast, others are born with thin eyebrows. Drawing the eyebrows, or tattooing them, is another way of having thick and dense eyebrows. However, results are not permanent and do not look natural. 
How is an Eyebrow Transplant Performed? 
As eyebrows greatly influence people, having thin and weak eyebrow hair may negatively affect your psychology. Thanks to cutting-edge technology, the FUE technique can be used for eyebrow restoration, which means the hair is extracted from the back of the head and transplanted into the eyebrow area. 
Eyebrow transplantation is performed under local anaesthesia, which makes it absolutely painless. The operation lasts for 2-3 hours. After 6 months, you will have thick and well-shaped eyebrows like never before! Make your free consultation today and let us take care of it all. At MCAN Health, our motto is: beauty is for everyone!
---
---