Liposuction In Turkey | Aftercare Instructions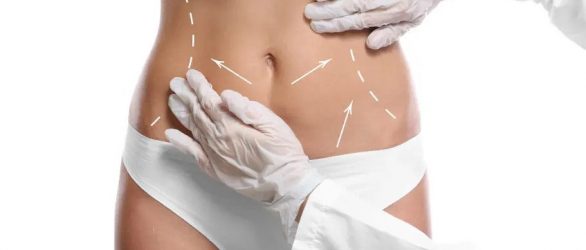 We offer patients a top-notch service experience and treatment by qualified doctors and internationally accredited hospitals in Istanbul, Turkey.
Important Note:
The after-care instructions you are about to read are here to guide you after your liposuction procedure. MCAN Health is not responsible for the accuracy of these instructions. Your doctor's instructions are the only ones that you should follow.
Any kind of surgical operations will be canceled if you are pregnant.
Before Liposuction
Nicotine affects the healthy circulation of the body, raises the risk of blood cloth and may affect the result of your liposuction surgery. It increases the risk of complication with anesthesia.
Please do not take alcohol one week before the surgery.
You should not take or eat/drink anything which includes blood thinner effect; aspirin, fish, fish oil, green tea etc.
Please stop eating and drinking 8 hours before surgery time.
You may take a bath and use shampoo in the morning before the surgery.
Comfortable clothing is recommended.
Please take all your valuables off. Any replacements; lens, dentures, rings, piercing etc.
Any chemicals or unnatural products should be removed; make-up, nails, eyelashes etc.
After Liposuction (Post-Operation Instructions)
Avoid swimming pools and applying any pressure to the treated area for four weeks.
Refrain from smoking and drinking alcohol for at least two weeks. These products always raise complication risks, also during the healing period.
In the first few days, you will feel a flow from the incision holes. This is the special solution that was given to you before the liposuction. This solution should flow, but even if one drop of blood is mixed in, you may think that you are bleeding. But it is not bleeding at all; it is only the solution flowing and a typical phenomenon in liposuction surgery.
Sterile bandages should not be taken off. You will be informed for future situations about bandaging by your doctor on your last check-up date.
Shower is not allowed up to your control date as long as your doctor does not advice anything different on your discharge.
Before you come to your last control, you can have a shower normally. The main point is keeping the incisions dry. Your responsibility is always to keep your clothes clean and dry.
Walking (even if you are in bed you can move your legs) and drinking water is very helpful for your health and body's quick recovery. Please as soon as you have your food after 4 hours of your surgery, ask nurses to help you to walk, and afterward, in every one or two hours you should walk or move ten or fifteen minutes.
You should drink water, at least 2 lt., every day for 10 days as well as consuming fresh fruit juices.
Right after the operation is finished, you will have permission to eat and drink, in certain periods, the nurses will give you strong painkillers according to your doctor's direction. Please try not to insist to eat or drink between first and 2-5 hours.
Bruising and swelling are very common after liposuction surgery, so please do not get scared. Bruising mostly disappears in two weeks, but for swollen areas, it varies according to the person.
The complete healing will take a year, but you will be able to see the shaping between 3-6 months.
For a week, you may feel exhausted and sore because of the operation's nature. Feeding healthy and enough liquid consumption will help.
Do not exercise for 3 weeks. But keep walking. Thereafter, you may resume low-intensity exercises. At the 6th week, you can exercise regardless of intensity.
You should wear your compression garment for 6 weeks. Please wash it when you get a shower, make it dry and put it on again.
Please follow all the instructions to have the best result. As much as your doctor's success, you are also responsible for having a good result with your good aftercare.