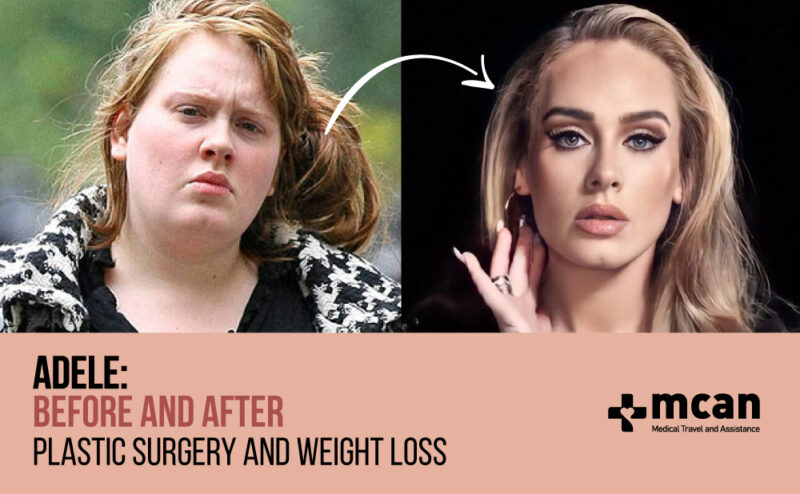 Someone has not been wasting her time during the pandemic! Adele before and after photos are simply jaw-dropping. For the first time in her career, the British superstar has shed more weight than tears on her fan's cheeks. Although, after her divorce, she confessed she lived a period of extreme anxiety. But now, the queen is back in town: she has announced a new album release, she has found love again, and she looks more fabulous than ever!
But, how exactly did the dramatic Adele weight loss happen? How did Adele lose weight? How does her face look so Hollywood-perfect?
Did Adele Have Plastic Surgery?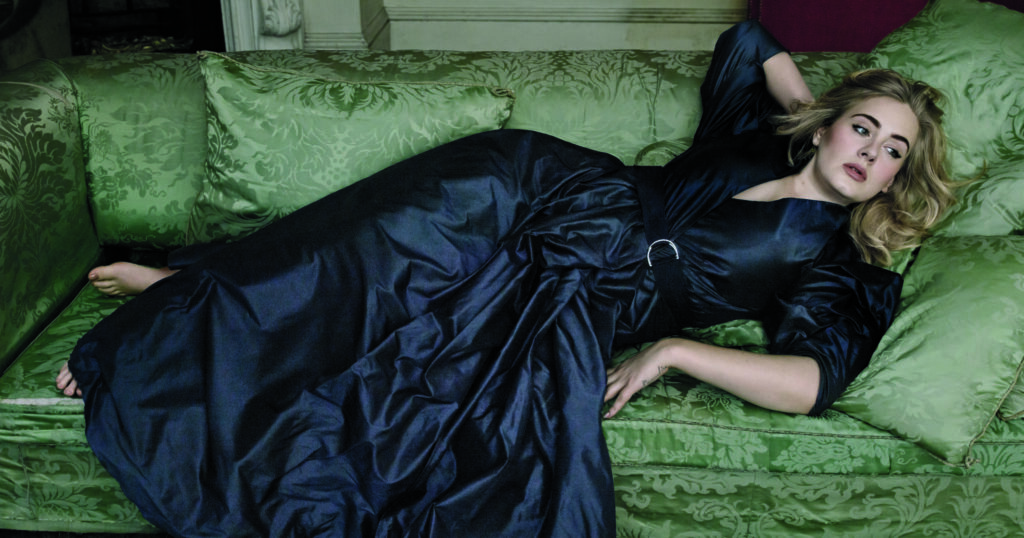 There is no denying that Adele's transformation journey is truly inspirational. The British superstar has lost an astonishing 100 pounds in just about two years and is now genuinely saying 'hello' from the other side. From her debut in 2008 until now, she has proven to singers worldwide that you do not need to be overweight to sing like a full-blown mezzo-soprano.
However, rumours have been circulating about a possible Adele plastic surgery operation. Could that be behind the notorious Adele weight loss? Or will divorce become the new dieting procedure? 
We know Adele's young body can survive such a drastic change. Still, her transformation is the most astonishing anyone has ever seen since Mama June, who did a bariatric surgery and went through a skin removal operation. So will she forgive us if we suspect something more is behind her new appearance than the Sirtfood diet she alleged?
Adele Nose Job, a Small Touch but a Big Change! 
After reviewing many Adele before and after pictures, our surgeons at MCAN Health believe there is a series of operations she might well have opted for. One of them is an Adele nose job. Adele's nose seems to have undergone some tapering that would not require a full rhinoplasty. However, even a slight alteration can significantly change a person's appearance, as the nose is located in the middle of the face.
Adele Face Surgery Was Essential to Keep Her Astonishing After Weight Loss
Our experts believe that Adele might have also gone through a series of facial cosmetic procedures. Fillers, for example, to enhance her jawline and lips. She might have also used Botox to get rid of wrinkles after the spectacular Adele weight loss.
Adele Before And After Plastic Surgery
The angulation and the corner of her jaw are perfectly contoured. The pronunciation is gorgeous, tight and slim. Her skin is smooth like a baby's, she has no wrinkles! 
Were such perfect traits always hidden below her fat tissue, or did Adele get some 'help'? 
Adele Before And After Weight Loss
Obesity is linked with many serious health problems, including high blood pressure, diabetes, and strokes, which Adele no longer has to worry about. 
How Did Adele Lose Weight?
To be sure, we do not know precisely how Adele lost so much weight! According to herself, Adele's weight loss results are from a strict gym routine and following the hyped Sirtfood diet. She might have turned weight loss into her full-time job, or she could have gone through plastic surgery, making the whole process easier and giving her a permanent solution.
Plastic Surgery Procedures that Will Help You Enhance Your Appearance Like Adele
Here is the list of the most effective surgeries to get rid of excessive fat and shape your body to perfection like Adele:
Can Bariatric Surgery Be Adele's Weight Loss Secret? 
Bariatric surgery is performed for drastic weight loss, similar to Adele's transformation. There are different weight-loss surgeries; some limit the amount of food the stomach can hold, while others reduce the calories and nutrients that the body absorbs. Most weight-loss surgeries in Turkey use the newest laparoscopic surgery medical instruments and techniques. 
Stubborn Fats Can Not Be Removed Unless You Get a Liposuction
Session! 
Liposuction allows surgeons to sculpt bodies to perfection and get rid of persistent fat in the belly, waist or thighs. Unfortunately, stubborn fats located in such areas can often not be removed just with gym training. 
Excessive Skin Is the Consequences of a Weight Loss and Can Be Fixed with Tummy
Tuck 
A dramatic weight loss such as Adele's can come at a cost. Nobody wants to have excessive skin hanging over their belly, arms or thighs. Fortunately, surgeons can get rid of extra skin through a tummy tuck, whereas an arm lift or a thigh lift can remove excess skin from the arms and thighs. 
Plastic Surgery In Turkey With MCAN Health
At MCAN Health we work with the best surgeons and expert doctors to offer the best weight loss and beauty procedures at affordable prices for everyone. So you can get Adele's dream-like silhouette and, at the same time, enjoy a trip to one of the most beautiful cities in the world for a life-changing experience. Meanwhile don't miss Adele's new album which is as wonderful as her appearance transformation!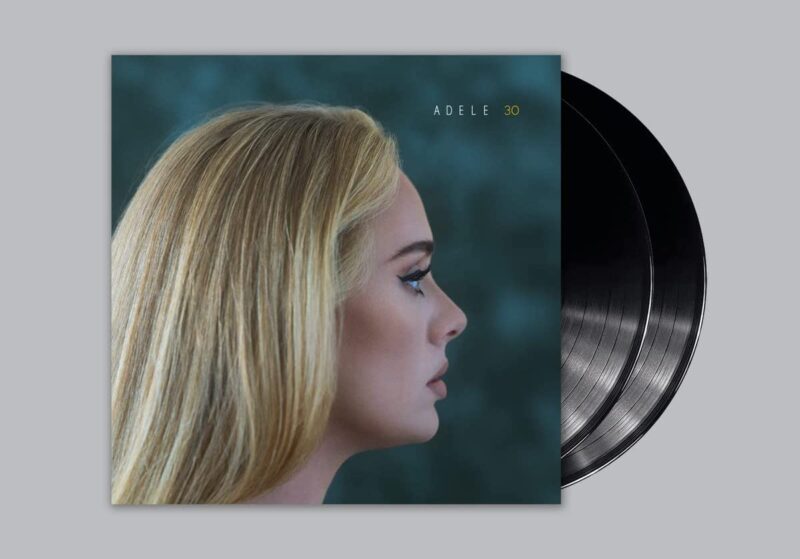 ---
---