1. What is FUE Hair Transplant?
FUE Hair Transplant is a surgical treatment that is used as a solution to hair loss. The treatment involves extracting individual hair follicles from a part of the body known as the 'donor area' and implanting them into the balding part of the head called the 'recipient area'. In an FUE Hair Transplant, each hair follicle is individually taken directly from the donor site with no strip of tissue being removed.

2. How is FUE Hair Transplant Performed?
Hair transplant is carried out under local anesthesia. Hair follicles are extracted with a micromotor one by one and are placed into micro canals in the recipient area. After the hair treatment, the patient is given instructions about post-operation controls by MCAN Health contracted surgeons. Thanks to its experienced hair transplant surgeons and cutting-edge technology, MCAN Health offers its patients pain-free and scar-free hair transplants in a very relaxing setting.
3. Is FUE a Permanent Hair Transplant?
Yes! Genetically the newly implanted hair follicles are different. Therefore androgenic complexes will not affect the grafts and they will be permanently on the scalp. Right after the transplant, new hairs will shed but then they will start to grow permanently.
4. Is FUE Hair Transplant Safe?
Yes! Compared to FUT, FUE is a safe procedure. According to your conditions, local or even needle-free anesthesia will be applied to your scalp to minimize the side effects. There will be no stitches and no tissue removal and all the grafts will be extracted one by one with a micromotor.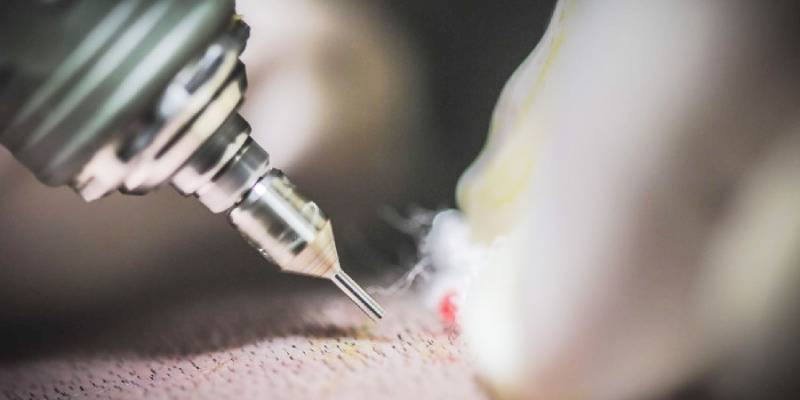 5. Is Hair Transplant Painful?
No! Thanks to developing technology, FUE Hair transplant is no longer painful. The operation is carried out under local anesthesia by professional anesthesia doctors and takes place while the patient is relaxing by listening to nice music.
Furthermore, after a hair transplant, our skilled doctors will prescribe a certain dose of pain killers according to your health condition.
As you are at the talented, experienced hands and in good care of MCAN Health, you don't need to worry.
6. Who Is a Good Candidate for Hair Transplant?
To be a good candidate for hair transplant, you need to have a good hair density in your donor area. It usually is on the back of your head between the two ears. The reason for your hair loss must be androgenic alopecia and if there is any other disease and complication, probably hair transplant will not give you the permanent solution.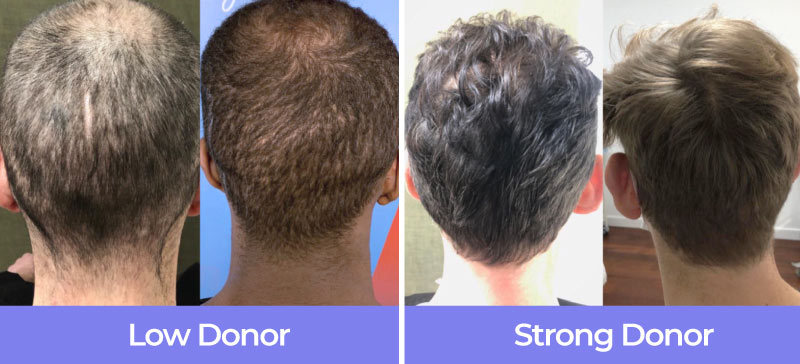 7. What Is the Best Age to Get Hair Transplant?
The minimum age for a hair transplant is 21. It is important to have a stable hair loss before your transplant operation.
8. How Much Does FUE Hair Transplant Cost?
Hair transplant cost in Turkey is more affordable when compared to the UK, the USA, and other European Countries. The average cost of a Hair Transplant in Turkey is €2350, while the same services in other countries will be at least five times more than in Turkey.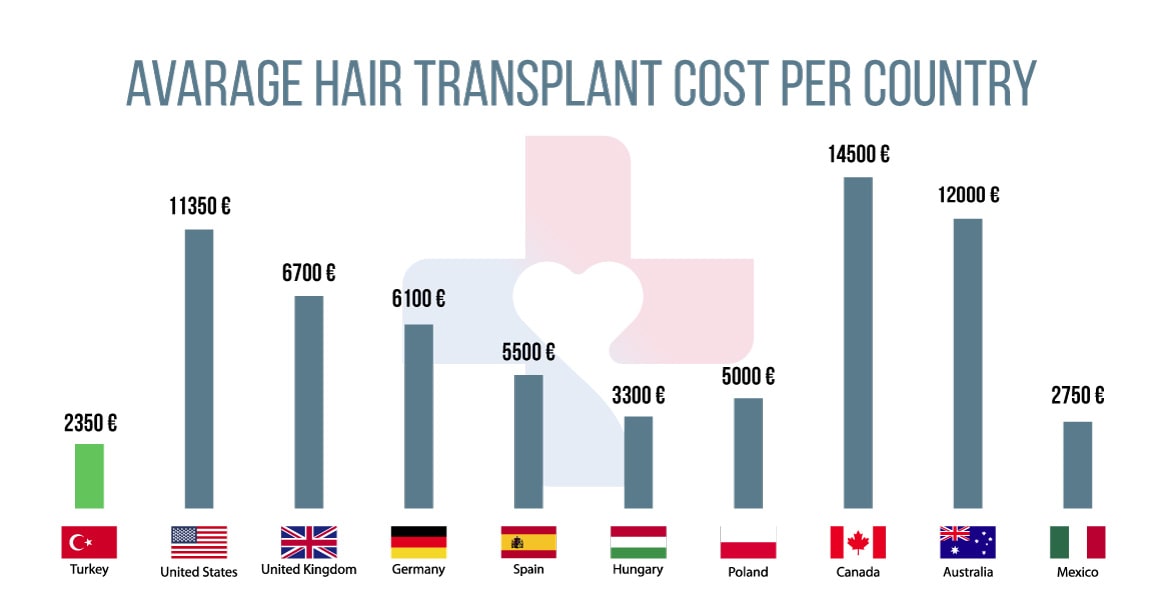 9. How long does FUE Hair Transplant Operation Take?
FUE Hair Transplant takes between 6 to 8 hours. This time includes consultation, blood tests, shaving, local anesthesia, hair extraction, and implantation.
10. What are the advantages of FUE?
No scars on the scalp
Fast recovery time
Natural look
Painless procedure
11. Does FUE Hair Transplant Surgery Leave Scars?
No! Hair follicles are being extracted from the donor area by a micro motor. This means that there is no need to get any stitches or scars during the process. Therefore there will be no scar after a hair transplant.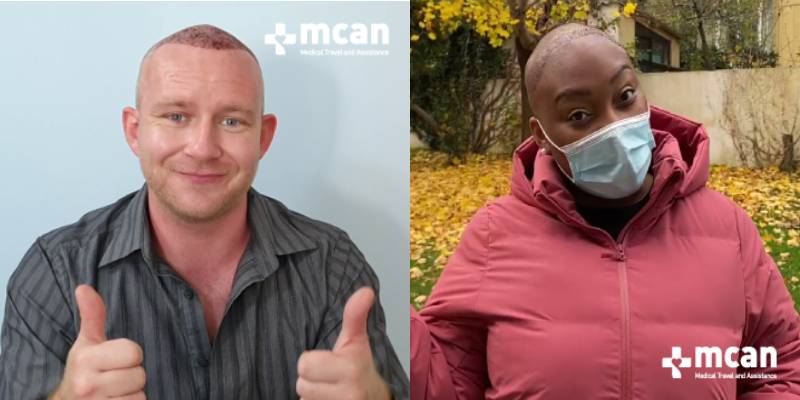 12. What Is the Recovery Time After FUE?
Between 1 to 3 days. Due to micro scars on your scalp, the recovery time will be faster. After the operation, you can have a slight tour of the city. However, there might be some bruises and swelling.
13. Will I Have Natural Hair Transplant with FUE Method?
Mcan Heath's contracted doctors are experts due to operating so many patients from all over the world with different hair types and conditions. Therefore they are able to open the channels with the right angle and density. In this way, the newly implanted hair will look natural.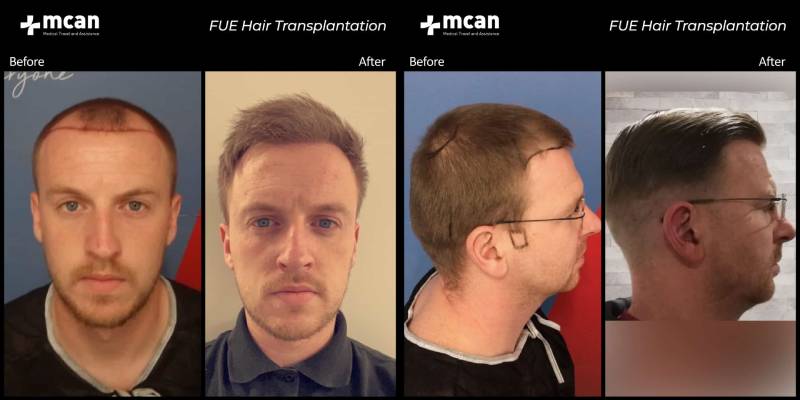 14. When Will I See Hair Transplant Results?
It varies from one patient to another. In general, in the first month, new hair will grow then it will fall out (shock hair loss). But soon after the hair will start to grow again. The final result of a hair transplant will be visible in 6 to 12 months depending on your personal conditions.
15. Do I Need a Second Hair Transplant?
It depends on the patient. Whereas for some patients, a one-off operation would be enough, for some patients with a big balding area further operation might be necessary. Click to read if you need a second hair transplant here!