The Weekend Plastic Surgery, Pantomime or Performance Art?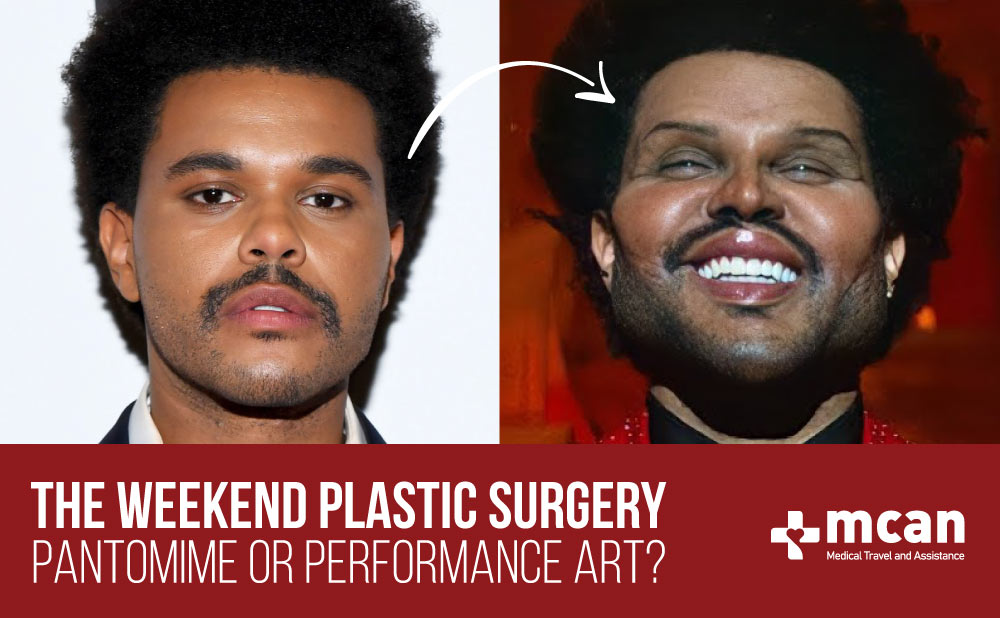 No wonder The Weekend can't feel his face. The Canadian artist spent much of 2020 mummified, before unveiling a face that seemed bombarded with industrial quantities of facial injection and filler. 
We fell for it too, at first. The Weekend plastic surgery seemed to be a gone-wrong reconstruction of his bruised and bloody look as displayed in music videos and public appearances alike. Social media overflowed with comments by worried fans, criticism and disbelief. 2020 was crazy enough for it.
With a global pandemic blurring the lines between reality and fiction, could anyone be surprised if a megastar with an admitted drug addiction history reshaped his face hardcore?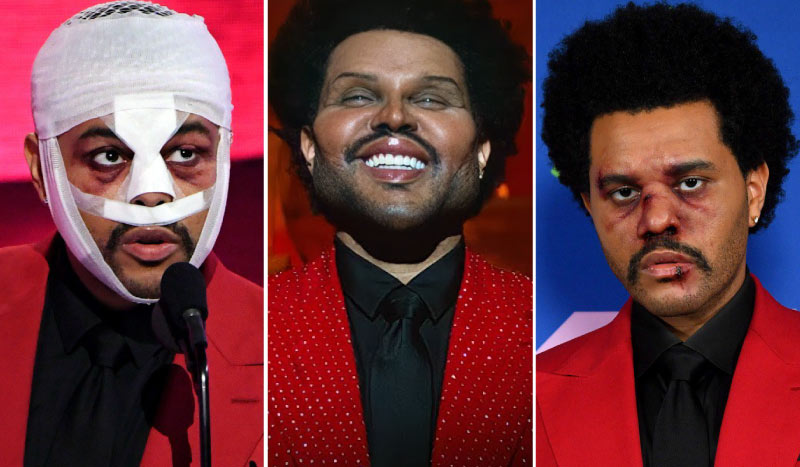 The Weekend Plastic Surgery
Controversial and shrouded in mystery, The Weekend face surgery was meant to appear as the apex of Tesfaye's 'descent into hell', as scenified in his latest album. Abel Tesfaye, who goes by the name of 'The Weeknd', released 'After Hours' in March 2020, winning 10 Billboard Music Awards in the same year.
The album dwells on the narrative of self-destruction through a red-suited persona, appearing dead, bruised, bandaged, scarred and face-chiseled in several music videos.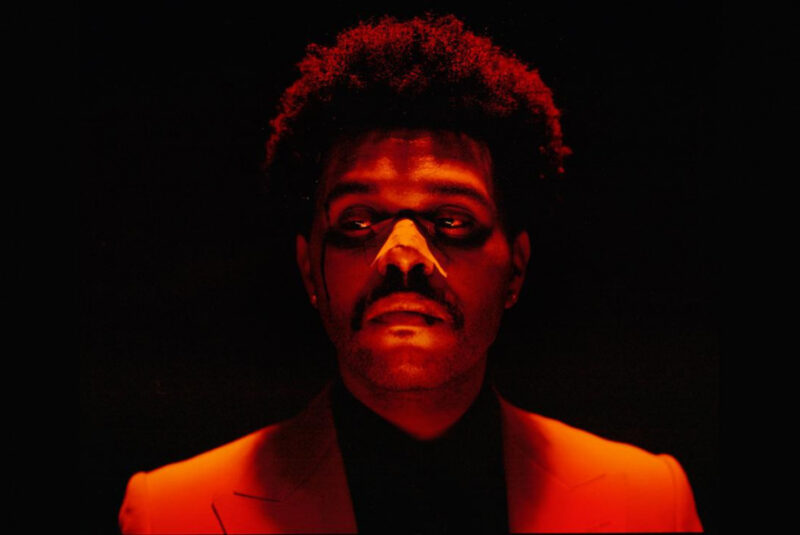 After Hours is an all-too-obvious Fear and Loathing in Las Vegas remake, starring a drunk, mad and psychotropic Tesfaye on a very bad night in Sin City. The album's cover features Tesfaye showing blood running down his mouth and a broken nose, raising concerns over whether he had taken his masochist character way too far. 
The Weekend Face Surgery
Those who thought that such visuals were extreme enough as they were did not suspect what was coming next. In the 'Save Your Tears' video clip, Tesfaye appeared with a double-sized jawline and cheekbones sharp enough to cut bread, looking like a horror movie maniac:
The Weekend plastic surgery speculation seemed confirmed when Tesfaye shared the following picture on Instagram:
At this point, we thought he had gone crazy. 
The Weekend Before and After Plastic Surgery
Abel Tesfaye seemed to be following the steps of Michael Jackson, Carla Bruni and other celebrities who disastrously changed their looks with cosmetic surgery. 
It was later clarified that no plastic surgery had actually been used in The Weekend's facial transformation, as prosthetics artist Mike Marino publicly revealed how he had created Tesfaye's look. His fans were relieved when The Weeknd appeared on their screens with a perfectly normal face during his 2020 Superbowl performance.
The Weekend Facelift
The Weeknd later told Variety that the head bandages were 'reflecting on the absurd culture of Hollywood celebrity.' In other words: he had wanted to do some 'constructive' criticism.
The Canadian artist also seemed to be commenting on social media pressure on celebrities to fit into unrealistic beauty standards, something quite ironic given the amount of attention the stunt created.
The Weekend Plastic Surgery Real Reasons Behind It
If he wanted to raise debate and public awareness, Tesfaye certainly missed his target. In perspective, the moralistic pretensions of his album come across as an outburst of high-class guilt, if not a mere way of promoting his work through the masquerade of social criticism.
Is it credible for an artist to present himself as a Bob Dylan or Michael Jackson kind of artist, after singing 'I just fucked two bitches before I saw you'?
His facial injection-stuffed look also deepens a theme already explored in his song 'Escape from LA', where he sings: 'LA girls look the same.' Coming from the same man who shot the 'Too Late' video clip, caricaturing women who do plastic surgery, we cannot help but feel there is a misogynistic tendency in his art, purposely aimed at degrading women. 
Plastic Surgery with MCAN Health
At MCAN Health, we know it is only natural for people to want to match their appearance with their personal identity. It is easy to criticize when you are a billionaire getting constant attention and validation – and wanting evermore. But we know how a Face Lift can change a person's life for the better. We have proudly helped thousands of men and women to enjoy happier lives in greater accordance with themselves. 
There is no denying that a mature debate about cosmetic surgery can only be beneficial. Instead of caricaturing, however, we would rather appreciate celebrities such as Tesfaye talking about responsible practices, psychological grounds for surgery, and expert advice. Such a discussion does not seem fit for American pop culture, however.
---
---