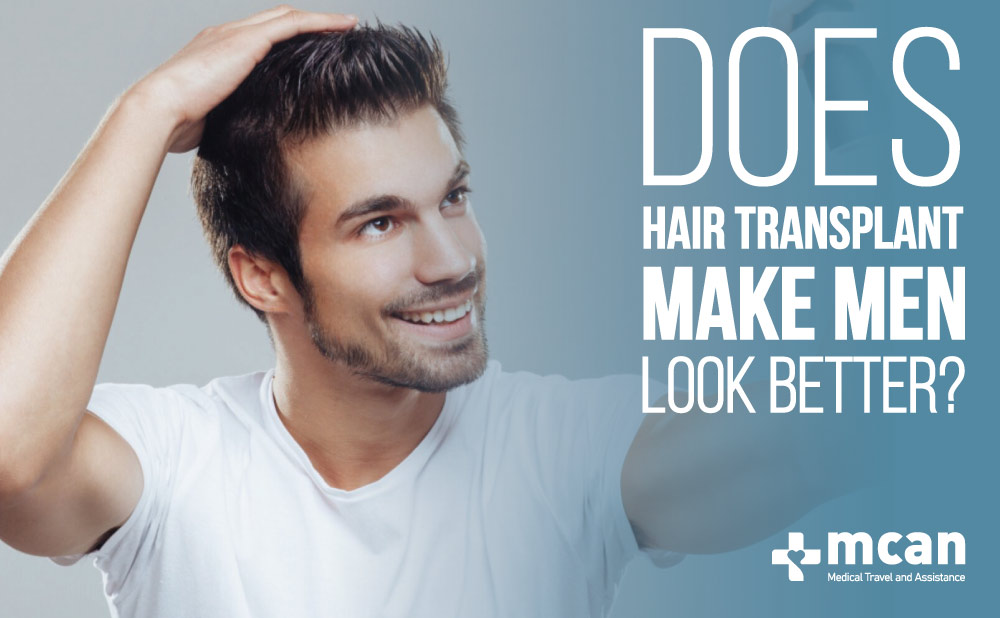 According to science, yes! Hair transplant makes men look younger and more attractive. Man globally whether a celebrity or not choose to have a hair transplant as a solution to their hair loss problem. When asked the reason for hair transplant, almost all share that they look older than their age due to hair loss and they want to get back their hair for a deserved youthful and attractive look.
Psychological Effects of Hair Loss
Hair loss affects men from any background regardless of age. Some men start losing hair as young as in their 20s. And the psychological effects of hair loss are greater than most think. One of the world's famous tennis players, Andre Agassi, described his hair loss as a young man as losing "little pieces of my identity".
Hair is one of the most important features of both men's and women's looks. It is so important that it affects how we feel. There is even a saying; "a bad hair day". Who has not experienced this? When our hair does not look good, do not we all feel a bit down or when we see our reflection in the mirror and like the way our hair looks, we feel happy for no reason! Think about hair loss depression! This is like a simple equation.
Hair Transplant Can Eliminate Your Hair Loss Depression!
So, there is no surprise in knowing that hair loss may result in anxiety and stress. And constant unhappiness about the look may lead to severe depression. Various research shows that the impact of male pattern baldness has been increasingly linked to mental health conditions.
That is why hair transplant, aiming to reverse the effects of hair loss and balding, has become increasingly popular over the years. According to the International Society of Hair Restoration Surgery (ISHRS), the number of people seeking hair transplants increased by 13% from 2016 to 2019. And here comes a question: if you do not feel that you look awesome and attractive, will others think that you look awesome and attractive? The simple answer is no! And the research is here to prove that theory.
Hair Transplant Makes You Younger
A study from the John Hopkins Medical School suggests that men who had hair transplants were found more attractive compared to their look before the hair transplant. In the study, the researchers used before and afters of men who had hair transplants and asked the study participants to rate the pictures.
The participants said men look younger, more approachable, attractive, and more successful after having hair transplants. The researchers also suggested that men with hair transplants become more successful in the workplace and socially.
Are Hair Transplants Worth It?
Before we start about it, let's watch Mark's story about his hair transplant journey and how he looks younger and feels more confident and how it is totally worth it.
Although a hair transplant is considered a treatment performed for "cosmetic" reasons, the benefits of a hair transplant go well beyond aesthetics. Hair transplants look natural completely and you will look good! It certainly has very positive and important effects on mental well-being.
You can be successful in your life and whatever you do but if you do not feel content with your look, you are not going to be happy. Being uncomfortable with your look will always be an "invisible burden" on your shoulders which may prevent you from achieving more or feeling better not only in work life but also in social life.
You Can Get Your Confidence Back
But there is nothing to worry about! Because there is now a permanent solution to hair loss: hair transplant. If you have been feeling bothered about your hair loss and are still reading this blog piece, now it is time to take the first step by having your free consultation.
---
---