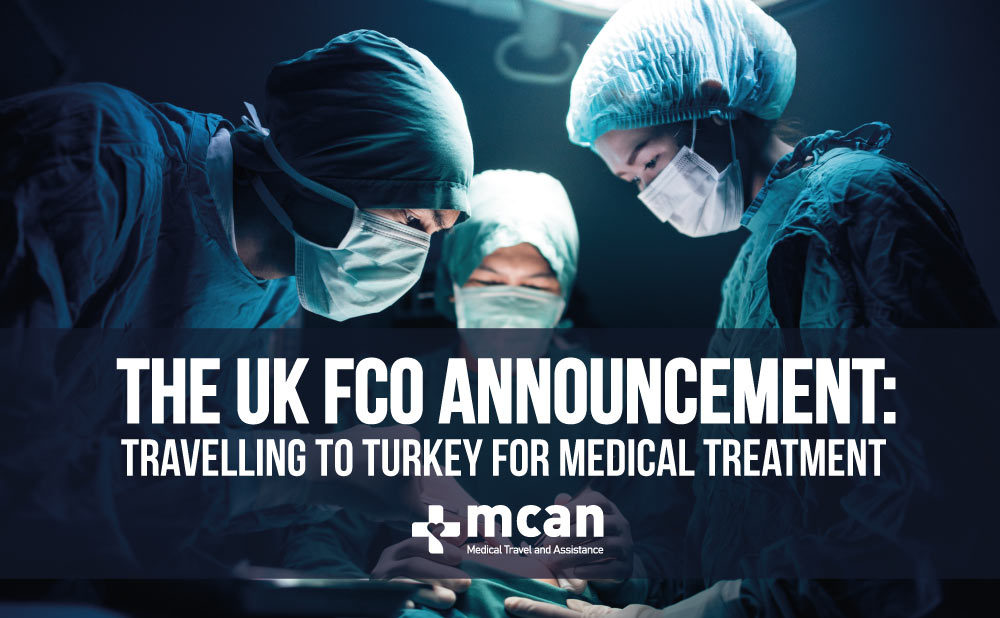 The UK Foreign Office has issued a warning cautioning nationals interested in travelling to Turkey for medical purposes. The FCO alerts on the importance of valuing medical accreditations and reliability over cheaper prices while choosing a medical provider in Turkey.
Patients willing to travel to Turkey to undergo medical treatments should choose a 'medical facility accredited with the Turkish authorities', states the FCO in its announcement.
While there are many excellent medical facilities in Turkey, there is also a history of unaccredited businesses taking advantage of the country's popularity as an established medical tourism destination.
MCAN underlines the cunning of 'underground establishments', who open websites and social media accounts, projecting an image of legality and professionalism while remaining unregistered and carrying out their work in an illegitimate manner.
Illegal companies are known for offering cheap treatment plans operated by dubious doctors in facilities unfit for surgery purposes.
Choosing an accredited Turkish medical provider comes at a relatively higher cost (70% cheaper than in the UK, nonetheless), but choosing an unaccredited medical provider comes at a high risk of unwanted results and medical complications, far outweighing its economic advantages.
Trustworthy medical providers in Turkey are quick to provide medical accreditations, aware as they are of illegal practices. Patients should not be contempt with a banner or an online certificate, however, as these may be spurious. MCAN Health recommends checking the Health Services General Directorate to request the credentials of the medical facilitator, proving the legality of the company beyond question.
All patients should carefully look for the following credentials when searching for a medical provider in Turkey:
'The standard of medical facilities and available treatment vary widely around the world', as stated in the FCO declaration. This is why MCAN encourages patients to carry out a thorough research while consulting their trusted doctors at home.
MCAN also stresses on the importance of medical travel insurance for the maximum protection. This is why we advise our patients to receive a free quote from Global Protective Solutions and ponder over its necessity.
This would only represent an extra measure to ensure trust and safety, as MCAN Health provides free of charge correction surgery if needed, as stated in our Terms & Conditions.
MCAN Health is a medical travel company accredited by the Turkish Ministry of Health and Temos International. MCAN Health's sister corporation is the Alana Clinic (previously named MCAN Clinic), which is also accredited by the Ministry of Health. MCAN Health represents a safe choice for patients willing to undergo hair transplants, bariatric surgeries, dentistry treatments and plastic surgery in Turkey.
---
---