Ethnic Rhinoplasty in Turkey: The Big Change With A Small Touch
'… I am absolutely in love with my results. I just had the carts removed from my nose and I am just like blown away! I look so different!' says one of our happy patients who had undergone ethnic rhinoplasty.
And, I welcome you to our blog piece on ethnic rhinoplasty which aims to explain what an ethnic nose job is in a simple way.
Let's get started!
What Is Ethnic Rhinoplasty?
As most of you would know, Rhinoplasty is a surgical procedure that aims to reshape and reconstruct the nose. And I am sure you would also know that the term 'nose job' is used interchangeably with rhinoplasty. Great! We are good so far.
Actually, all nose jobs could be considered ethnic because while performing rhinoplasty, a plastic surgeon needs to take into account the patient's nasal structure, skin type, and colour which are a reflection of one's ethnicity. By respecting all of these, plastic surgeons try to achieve the most natural-looking result.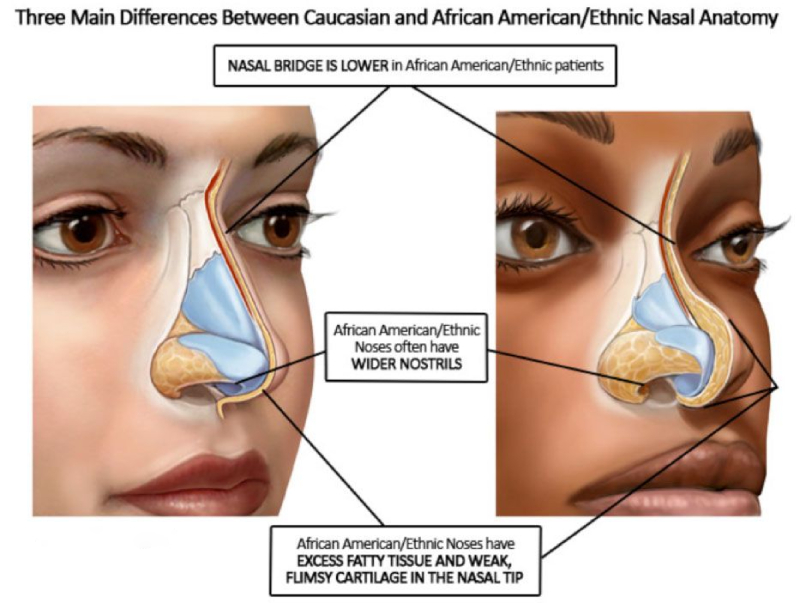 But in the plastic surgery world, when people say ethnic rhinoplasty or ethnic nose job, they mean rhinoplasty on non-Caucasian people.
I hear you saying: 'hang on! It is getting complicated, I am kinda lost who is non-Caucasian or even what does 'Caucasian' mean?
Don't worry! You are not alone! It makes me feel confused too. It is indeed so confusing that some people do not even prefer using the term 'Caucasian'. I am not going to dive into details about that discussion. Thank god, I am not writing an anthropology blog. Phew!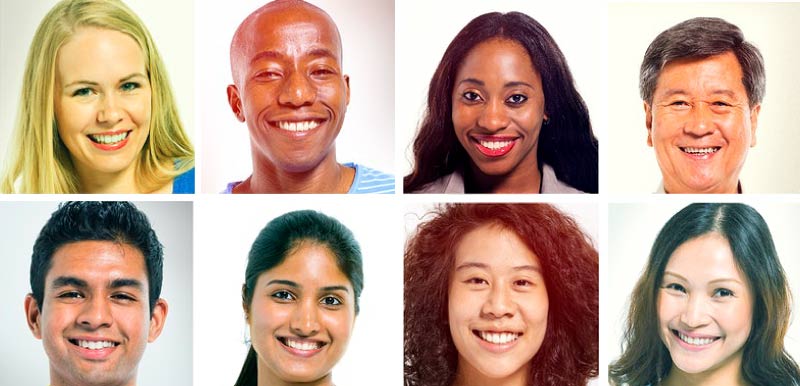 Simply put, when people say Caucasian, they mean people from white ethnic backgrounds. And non-Caucasian is generally used to describe anyone from African, Caribbean, Middle Eastern, Hispanic or Asian backgrounds.
If we come back to our main point: what is an ethnic nose job, it is rhinoplasty performed on non-Caucasian people; African, Caribbean, Middle Eastern, Hispanic or Asian. Yes, indeed it covers a quite wide range of people! And the aim of an ethnic nose job is to enhance the look of the nose while maintaining the patient's ethnic characteristics. Long story short a barbie nose job may not match all the faces and to look more natural after a rhinoplasty you've got to prefer the ideal nose to the perfect nose! Most celebrities prefer to undergo an ethnic nose job to look more natural and indigenous.
What Are the Differences Between a Nose Job and an Ethnic Nose Job?
Well, although both aim to enhance the look of the nose in line with the patient's expectations, different techniques might be used for an ethnic rhinoplasty. This is because of the fact that patients of non-Caucasian backgrounds will have different nasal structures than Caucasian patients. The bone structure including the softness of the bones might be different than of Caucasian patients.

For instance, most African patients will have short nasal bones with flat and low nose bridges and wide nostrils. In most cases, they would like narrowed-down nose bridges and smaller nostrils. To achieve that look, the nose bridge would be narrowed down, the size of the nostrils would be made smaller and, cartilage would be used to improve the profile look. It is also known that darker skin is thicker and if the incisions are not done carefully, they are more likely to scar.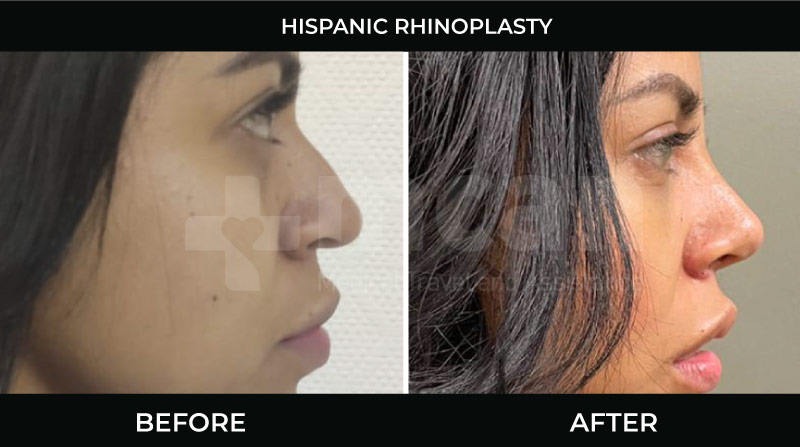 An experienced plastic surgeon would know which technique to use to achieve the most natural-looking results that respect the ethnic characteristics of the patient while enhancing the shape, size and overall look of the nose. Therefore, it is vital that your surgeon has experience in ethnic rhinoplasty.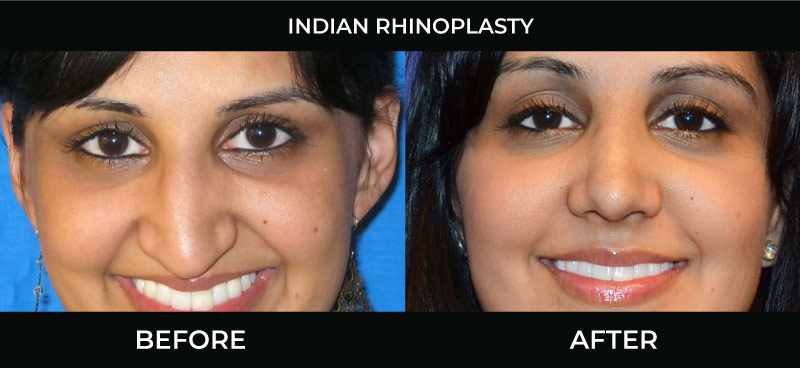 How Much Does Ethnic Rhinoplasty Turkey Cost?
Ethnic rhinoplasty in the UK costs around £5K and this is only for the operation fee. You can have your high-quality ethnic rhinoplasty in Turkey by an experienced surgeon at an accredited hospital for a much more affordable price. An ethnic nose job price starts from £2,300 in Turkey which includes accommodation, multilingual patient hosts and VIP transfers as well as the operation fee. The reason behind the affordable ethnic nose job in Turkey is lower labour and operational costs.
Because the cost of a high-quality treatment is very affordable compared to the UK or any other European country, Turkey attracts a high number of patients each year from all around the world to have a nose job. This also means that plastic surgeons in Turkey get to perform nose jobs on people from diverse backgrounds, not only people from white backgrounds but also people from African, Caribbean, Middle Eastern, Hispanic or Asian heritage. It is invaluable when it comes to experience and talent. In short, Turkey is the right place to have your ethnic rhinoplasty!
Are you also thinking of having an ethnic nose job? Then, I will leave you with our happy ethnic rhinoplasty patient whom I mentioned above. Watch our ethnic nose job patient below and witness her happiness and excitement after her nose job with your own eyes. I am sure her happiness would encourage you!
You can ask your questions on rhinoplasty in Turkey page and get your free treatment plan now.
Mehmetcan Kotil Medical Content Expert
Mehmetcan is MCANs Digital Marketing Manager and Content writer who has taken roles in medical tourism for years and created written materials for healthcare provider's websites.
Updated Date: Monday, October 11 2021
Published Date: Monday, July 31 2023